Sobel's CIMB Classic Preview: The 90-1 Longshot Who Said 'Watch Out for Me in Malaysia'
Credit:
USA TODAY Sports. Pictured: Kiradech Aphibarnrat and Brendan Steele
The CIMB Classic gets underway at TPC Kuala Lumpur in Malaysia on Oct. 11-14.
At 5-1 betting odds, Justin Thomas, a two-time winner of the event, is the clear favorite.
He's followed by Billy Horschel (14-1), Ryan Moore (15-1), Xander Schauffele (17-1) and Paul Casey (19-1).
Let's begin this week's column with an inherent frustration with betting on sports.
There are times — and for some of us, they happen wayyy too often — when you get everything right, except the final result. You crunch the numbers, you examine the trends, you follow your theories — and it's all correct.
Except, of course, the combination doesn't cash a ticket.
For example, you might've looked at the New York Giants game against the Carolina Panthers on Sunday and thought: The road team is due for an upset, their playmakers should step up and I like them to pull out a victory in the end.
And so, you bet the Giants on the moneyline for a nice potential payday, watching the game unfold as everything you predicted goes according to plan.
That is, until the Panthers kick a 63-yard field goal with no time left to win the game.
You weren't necessarily wrong about all the research and your hunch, but that consolation prize won't help your bankroll since you were wrong about the final score.
These bad beats can happen in golf, too.
Last week, I wrote a preview of the Safeway Open in which I surmised that the tourney was ripe for a talented up-and-comer to finally claim an elusive first victory.
I wrote about Peter Uihlein. Jamie Lovemark. Luke List.
All of those guys fit the model for the kind of player I believed would win that tournament.
As it turns out, the idea was dead-on.
Only problem? None of those guys actually won.
Instead, it was Kevin Tway, another young player who fit the archetype of who I considered for the tournament.
So close, yet so, so, so, soooo far away.
The thing about golf, though, is that the never-ending schedule perpetually offers the opportunity to atone for our mistakes.
This week, the PGA Tour travels to Malaysia for the CIMB Classic at TPC Kuala Lumpur (yes, that's really the name), where two players have recently backed up their first title here with another one.
Justin Thomas owns two wins in three starts here — and with him having just 5-1 odds, methinks the books have caught on to the fact that he's the most talented player on a track he crushes.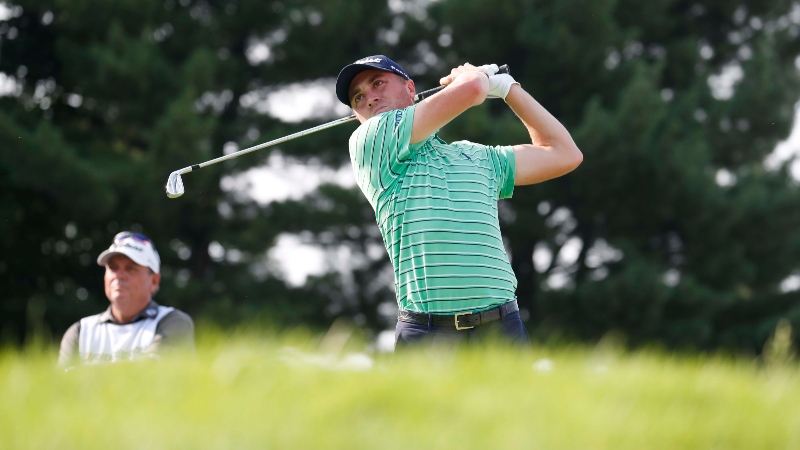 I don't like ever like betting a player at 5-1 pre-tournament, so as much as I like Thomas this week, I'll be fading him.
Same goes for Ryan Moore, who "celebrated" his playoff loss at last week's Safeway Open by hopping on the longest flight of the year. With two wins here, he obviously likes this course, but his tank is very likely running on fumes this week.
Instead, let's try to find some value among the humidity in what is always the stickiest event of the year.
Favorites
Billy Horschel
Odds: 14-1
There were likely few players unhappier to see the previous season end than Horschel, who finished 3-3-2 in the last three tourneys he completed.
With a few weeks off since the Tour Championship, he should be refreshed and relaxed; if he's still striking the ball like he was in the FedEx Cup Playoffs, he'll easily contend here.
Paul Casey
Odds: 19-1
In last year's edition of this event, Casey opened with a 77 — then played the final three rounds in 19-under to finish in a share of seventh place.
It feels like the European Ryder Cup players will take a boost from their winning performance, as evidenced by Tyrrell Hatton and Tommy Fleetwood contending at the Dunhill Links last week.
Don't be surprised if Casey enjoys the same type of bump.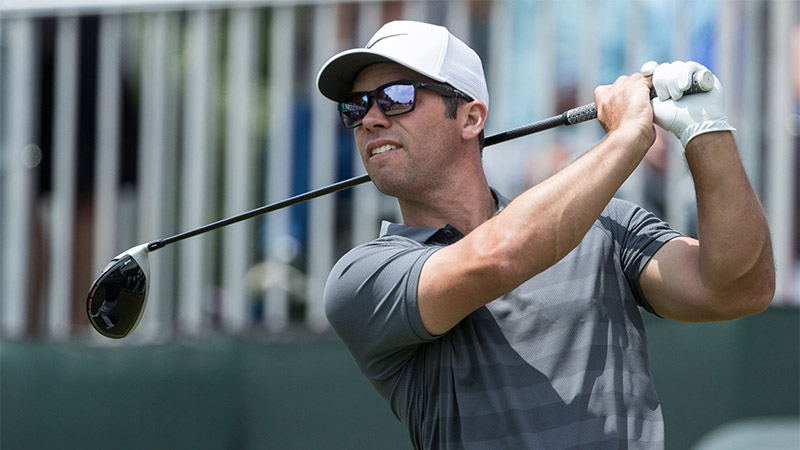 Mid-Tier
Cameron Smith
Odds: 30-1
I considered Gary Woodland (21-1) in this spot, but went a bit farther down the list to Smith for two reasons: 1) I always like taking Aussies this time of year, as their internal body clocks are still telling them we're on the verge of summer; and 2) On a short-ish course, Smith's elite wedge game from 100 yards and in should be on full display.
Byeong Hun An
Odds: 30-1
I was impressed with An's consistency throughout the 2017-18 campaign, which included a pair of second-place finishes, and I think he'll contend more this coming season.
That should start with this week's event.
Emiliano Grillo
Odds: 30-1
Ditto that An analysis for Grillo, whom I liked last week, but faltered on the weekend. He's 62nd in the world right now, but I expect him to be somewhere around 30th or 35th at this point next year.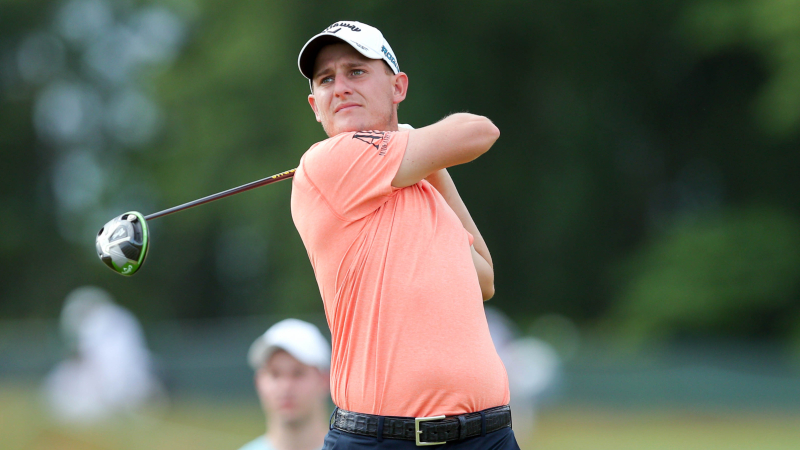 C.T. Pan
Odds: 40-1
With a pair of top-four results in his final four starts of last season, Pan is coming into his own as an overlooked player who shouldn't be overlooked any longer.
This price feels about right, but we won't be able to get him at 40-1 for much longer in a limited field.
Kiradech Aphibarnrat
Odds: 60-1
I'd say this feels like a Barnrat week, but every week feels like a Barnrat week. I was surprised to see him mired at 179th in first-round scoring average last season, but early season openers of 65 at the WGC-HSBC and 66 at the WGC-Mexico could portend another hot start for a guy who's 50-1 to be first-round leader this week.
Longshots
Brendan Steele
Odds: 90-1
OK, so the three-peat didn't happen last week, but at one point when I caddied for Steele last month, he spoke about his schedule and said something to the effect of: "Watch out for me in Malaysia." He likes his chances this week — and at this price, it would be silly to not take him at his word.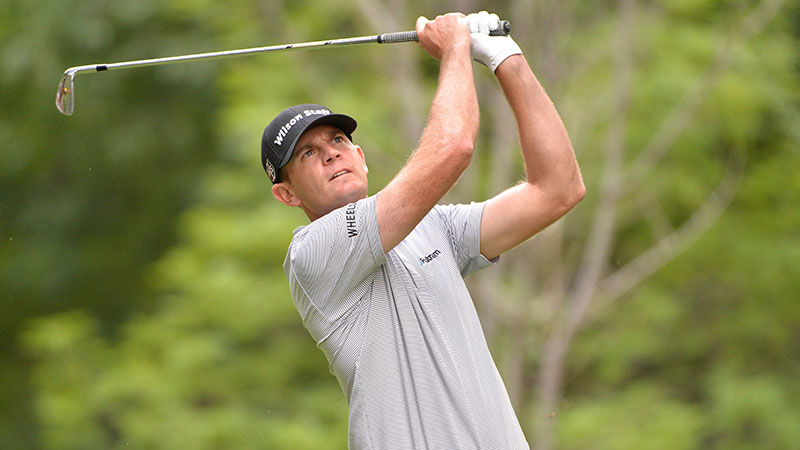 Chesson Hadley
Odds: 110-1
Remember in the early part of the 2017-18 season, when we all believed Hadley was on the verge of a PGA Tour victory? That never happened, as he cooled off in a hurry, but it makes me wonder if his hot streaks are cyclical.
He began last season at this time of year with results of 3-2-4, so maybe the magic comes back when the calendar hits October.
John Catlin
Odds: 250-1
I'll admit it: I had to look this guy up. An American who is currently ranked 110th(!!) in the world and is fresh off an Asian Tour win last week, he's popping in the FantasyLabs models.
Now, he's probably not going to win against a much stronger field this week, but at 19-1 for a top-10 finish or as a cheap DFS option to fill out a lineup, Catlin might have some really nice value.
How would you rate this article?