Sobel's Safeway Open Preview: Peter Uihlein Ready to Break Out?
Credit:
USA TODAY Sports. Pictured: Peter Uihlein and Hunter Mahan
The PGA Tour's Safeway Open starts on Thursday, Oct. 4 at the Silverado Resort and Spa in Napa, California.
Patrick Cantlay is the consensus betting favorite at 11-1, while Brandt Snedeker and Joaquin Niemann come in at 20-1.
For years, every once in a while, a sponsor's exemption into a professional golf tournament would be offered to a scratch-handicap athlete from another sport.
A Johnny Bench here, a Mark Rypien there — guys who could help sell a few extra tickets to the local crowd, play two rounds, then explain to the world just how much more talented the game's best pros are compared with your average scratch golfer.
Well, it's not happening every once in a while anymore.
The seal has officially been broken.
Athletes such as Steph Curry, Tony Romo and John Smoltz have competed in events and comported themselves well in recent years, which is why more sponsors are offering non-golfers a spot in their fields.
Sure, the tired refrain about these guys "taking a spot" from a player who "deserves it" is still out there, but that's always been a bad take.
Sponsors specifically have exemptions so they can offer them to anyone they wish – whether it's a fringe pro or a baseball player.
I mention all of this because Mark Mulder, the former Oakland A's pitcher, will be competing in this week's Safeway Open, the PGA Tour's season opener.
I've gotten to know Mulder a bit over the years and I've played golf with him before. I'll be rooting like hell for him to have a big week.
But at 80-1 odds, where I saw him listed in one book — ahead of more than a dozen legitimate contenders — I might not be putting any cash on my man this week.
Instead, my picks start with a boss who's going after a rare three-peat.
FAVORITES
Brendan Steele
Odds: 33-1
Yes, he's a boss. Literally, he was my boss, as I caddied for him in the final round of the BMW Championship before getting unceremoniously fired afterward. (If I say I quit, I can't collect the unemployment checks, right?)
Steele has won this tourney each of the past two years, and history shows he's a horse-for-the-course kind of guy, perennially playing his best golf at specific tracks.
Expect a healthy dose of confidence when he returns to Napa this week.
Emiliano Grillo
Odds: 22-1
If Silverado is a promising site for repeat offenders, as Steele has proven, then Grillo should similarly be considered.
The last time Steele didn't win here, when he led during the final round in 2015 only to finish T-17, Grillo claimed the trophy.
I put him in the same category as Tony Finau and Patrick Cantlay right now — players who won early in their careers and have only improved since then, which should mean more wins are right around the corner.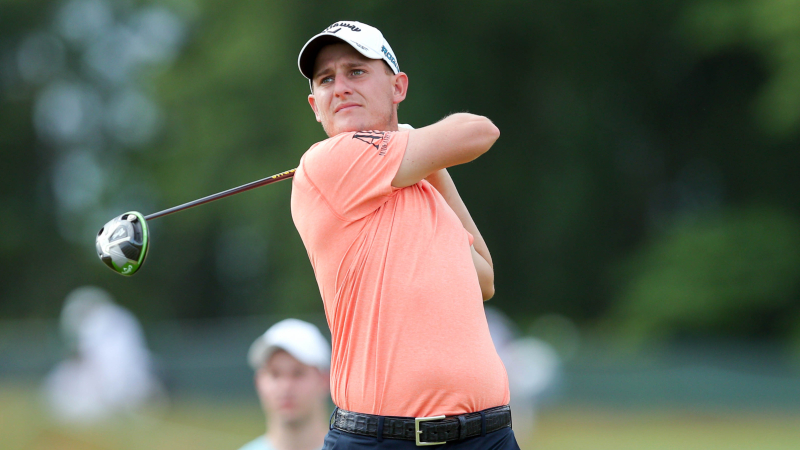 Beau Hossler
Odds: 33-1
Hossler's best results last season (runner-up finishes in Houston and the Quicken Loans) came on tracks that put a premium on driving the ball.
The California kid ranked 49th off the tee in strokes gained driving and is just the type of emerging talent who could squeak out a first win in a weaker field this time of the year.
Luke List
Odds: 33-1
Last season was a breakthrough campaign for List, who's taken perhaps more time than expected to show off his immense talent on this level. But if we like Hossler for his driving abilities, then we should like List even more, as he ranked second in that same strokes gained driving category last year.
MID-TIER
Peter Uihlein
Odds: 40-1
I'm sticking with my NFL draft strategy of "best player available" this week. As you can see, there's a recurring theme this week of guys with talent who are ready to make the leap.
In my Ryder Cup post-mortem column, I mentioned Uihlein as a guy who could make the U.S. team in two years; a win this week won't help him much directly, but it could assist in getting him into bigger and better tourneys, parlaying those opportunities into an impending surge up the rankings.
Sangmoon Bae
Odds: 40-1
I was all ready to place everybody's Bae in the longshots category until I saw him creeping up there at 45-1. Those people who make the books must know things, huh?
The winner of the third Web Finals event struggled in his return from military service in South Korea, but if Bae's game is indeed back to form, expect some big results fairly quickly from the 2014 winner of this event.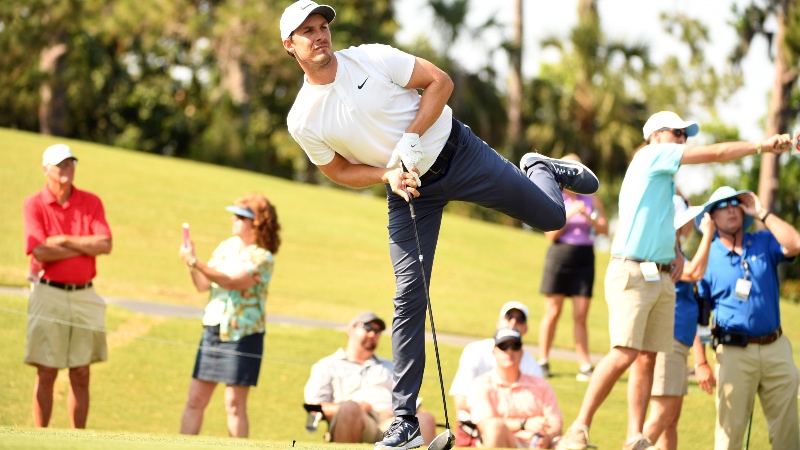 Jamie Lovemark
Odds: 60-1
Value, value, value. Just sticking with the theme here: Guys who are too good to keep living without a win. Lovemark fits the bill. He gets one this season — might as well be this one.
LONGSHOTS
Hunter Mahan
Odds: 80-1
A year ago, the former No. 4-ranked player in the world might've been the last guy considered for our bets, but he's made a nice turnaround that should continue.
Mahan finished his season with two top-25s in his past four starts, then went 17th-2nd-33rd in three Web Finals starts. A win might be asking too much too soon, but a top-10 wager (+750 odds) could be a smart one.
Sungjae Im
Odds: 95-1
Last season's Web.com leading money winner by nearly six figures, Im is a big hitter who obviously has plenty of game.
It's always hard to figure out how a player's performance will transition from Triple-A to the big leagues, but Im seems too talented to not thrive.