I've got a few dead-solid locks for this week's A Military Tribute at the Greenbrier (and yes, that's really the official tournament name now):
Google searches for "falconry" will be way up. Like, increased a few hundred percent week over week.
Red, white and blue will be prominently displayed everywhere. I mean, you don't honor the military with your tourney name during Fourth of July week without going all-in on the patriotic decorations.
Phil Mickelson and Bubba Watson will each look into the camera and state something to the effect of, "My family and I love coming to this scenic West Virginia getaway, because there are so many unbelievable activities."
Those two players with five Masters titles between 'em won't be lying — they really do enjoy their time at the Greenbrier — although they will casually refrain from adding that Jim Justice, the West Virginia governor and Greenbrier owner, has put them each on the payroll as paid endorsers and built houses for them on the property.
Nobody's ever done that for me, but I'd probably smile for the camera and gush about their facilities, too.
But again: They really do like it there. As well they should — the place is pretty great.
I've covered this tournament about three to four times in past years, and it's always been one of my favorites. Stay in a posh hotel, walk five minutes to the course, cover the event in a low-stress atmosphere, then retreat back to the hotel each night for a nice dinner and a few hours in the casino. I still have good relationships with a few players just because we bonded over some late-night blackjack sessions.
The players feel the same way. Most of them treat this one like summer camp, a fun respite from the weekly grind of life on tour, with the entire family in tow and less time devoted to practice than things such as fishing, kayaking and, yes, falconry.
So, what does that mean for the rest of us, who are trying to differentiate the contenders from the pretenders in a fairly nondescript field? If we look carefully, it can mean everything.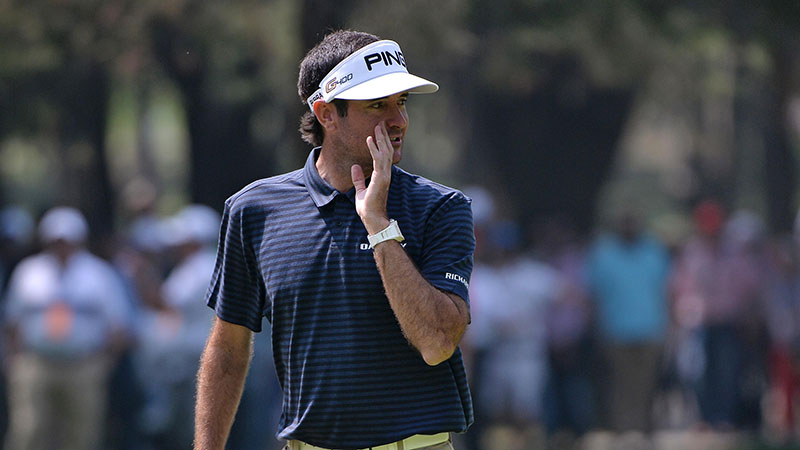 Orlando Ramirez-USA TODAY Sports. Pictured: Bubba Watson
Last year's winner was Xander Schauffele, who's 24, unmarried and doesn't have children.
There was no tourney in 2016, but three years ago, the winner was Danny Lee, for whom fellow pros were helping make a love connection, as they engaged in a hilarious social media campaign called #FindDannyAGirl.
The year before was Angel Cabrera, who's on the other end of the spectrum, with grown children already.
And the year before that, another unmarried twenty-something, Jonas Blixt, prevailed.
Notice a pattern yet?
In many ways, this event is much like the annual winners-only celebration at Kapalua, with more than half the field in Maui only playing golf in between paddle-boarding in the morning and mai tais on the deck each night.
With so many players enjoying a de facto vacation this week, we should focus on those who are perhaps more focused on themselves.
(True story: A few years ago, I touted Webb Simpson as a strong pick at this event. Then on Wednesday evening, I ran into him in the hotel lobby practicing his golf swing. He proceeded to explain that he pulled a muscle lifting one of his kids out of a pool that afternoon and wasn't sure if he could play the next day. He did, but he hardly lived up to expectations.)
That doesn't mean a family guy can't find success here. Kevin Kisner and Jimmy Walker spring to mind as a few players who have strong records at this event.
If we're following the recurring pattern, though, we should eschew most of those who are checking out the falconry with the fam and instead go with players on a solo mission. That means plenty of young up-and-comers, who are reflected in my picks below.
All odds via Sportsbook.ag as of Tuesday morning.
---
Favorites