Perry's PGA Championship Betting Advice: The Profile of a Bethpage Black Champion
Credit:
John David Mercer, USA Today Sports. Pictured: Tiger Woods
Looking back at previous winners at Bethpage Black can help us identify golfers that can contend at the 2019 PGA Championship.
Driving distance is a common trait among the four winners at this course, while players who lack distance off the tee will likely struggle this weekend.
When trying to find a winner at any golf tournament, it's common practice to look back at the profile of previous champions to see what part of their skillset was key to the victory.
This doesn't change for majors, but unlike most weeks on Tour where a tournament is played on the same track year after year, we don't see these courses very often.
Bethpage Black has only hosted four tournaments and they all featured elite fields. The Long Island course hosted the 2002 and 2009 U.S. Open and a pair of Barclays FedEx events (2012, 2016).
Let's take a look at the four players who have won at Bethpage and see what we can learn from who they are or at least who they were as a golfer at the time they won.
Tiger Woods
2002 U.S. Open
I'm not going to spend too much time here because there is no golfer in the field who can touch peak Tiger. Woods won here in his prime and back then he ticked every box a golfer could, statistically.
Looking at the overall game of Tiger at this time doesn't do us much help because of the level he was playing at.
Lucas Glover
2009 U.S. Open
This is where we can start to see what works at Bethpage.
Glover came out of nowhere to win a rain-soaked U.S. Open and we could see similar conditions on Long Island this weekend.
When he teed of that Thursday, Glover was one of the best drivers on tour. He was 29th in distance and 35th in accuracy which put him at the top of the total driving category and had him 8th in Strokes Gained: Off the tee.
He was also one of the best birdie-makers on tour, ranking 9th with 4.11 per round at the time and 11th in birdie or better percentage at just over 23%.
We think of Glover as a pretty bad putter after the past few years, but at the time of the win, he was ranked 27th in Stokes Gained: Putting.
He was able to combine the driver and the putter to make up for some mediocre iron play and scrambling that season.
Nick Watney
2012 Barclays
Of the four winners at Bethpage Black, Watney owns the weakest profile.
His best attribute at the time was his iron play, ranking 20th in strokes gained: approach. He wasn't really a bomber, but he was long enough at the time, ranking 47th in distance.
He lacked Glover's accuracy and putting stroke though, ranking outside the top 100 in both.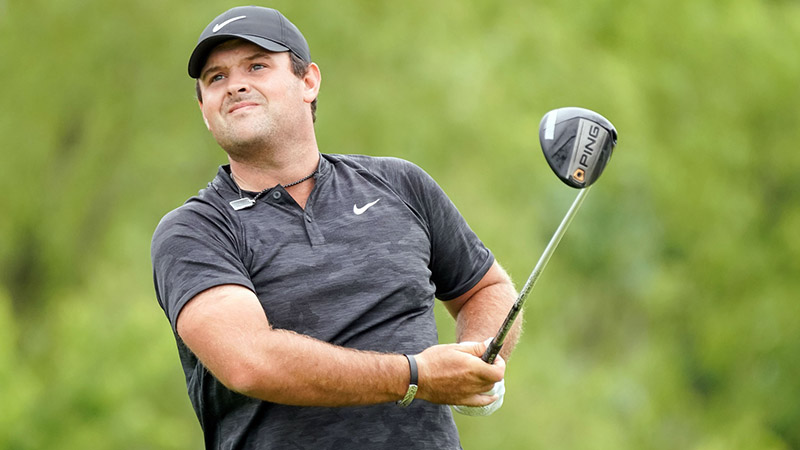 Patrick Reed
2016 Barclays 
Outside of Tiger, Reed is the best all-around player on this list.
He ranked 32nd in Strokes Gained: Tee to Green and 22nd in Strokes Gained: Total heading into his win on Long Island.
We don't really think of Reed as a long hitter, but he ranked 45th in distance back then and was above average in all four Strokes Gained categories.
Looking Ahead to the 2019 PGA Championship
There isn't an overwhelming theme among the previous winners that can help us build the profile of a "Bethpage Champion," but we can definitely use this information to help us identify players who will have a real tough time winning this weekend.
All four winners ranked somewhere in the top 50 in driving distance at the time of their victory. They weren't necessarily bombers, but they're long enough to not be overwhelmed by the length of this track.
A few players that tick the necessary boxes in this field are Xander Schauffele, Sergio Garcia and Adam Scott.
On the other end of the spectrum, it's hard to imagine someone who doesn't rank inside the top 100 in driving distance to come out on top. Players like Francesco Molinari, Henrik Stenson, Kevin Kisner and Webb Simpson probably lack the length needed to contend for a title here. Three of them are major champs and the other is a recent WGC winner, but they don't have the driver to handle Bethpage.
How would you rate this article?