Perry's 2019 PGA Championship Betting Guide: The 8 Best Futures Values on the Board
Credit:
USA Today Sports. Picture: Justin Rose, Bubba Watson, Hideki Matsuyama
The 2019 PGA Championship gets underway at Bethpage Black on Thursday, May 16.
Tiger Woods, Brooks Koepka, Dustin Johnson and Rory McIlroy are the co-favorites at 10-1 odds, but Joshua Perry is ignoring all them.
Perry's betting card focuses on a few of the favorites farther down the board, a bunch of golfers in the mid-tier and one longshot wager.
The PGA Championship hasn't had this kind of buzz around it in quite some time.
After Tiger Woods took down The Masters, he shot to the top of the betting odds for PGA on a course where he's had success in the past.
Bethpage Black has been good to Tiger. He won the 2002 U.S. Open and finished fourth in this event back in 2009. It should be no surprise, given his current form and course history, that Woods is likely to tee off as one of the betting favorites this weekend.
There should be a lot of other big names who fit this course as well. It looks as if Bethpage will play close to the way it did in 2009, as a par 70 measuring over 7,400 yards.
We don't have much history to go off here outside of those two U.S. Opens. The only two other PGA events held here were the 2012 and 2016 Barclays as part of the FedEx Cup playoffs.
The PGA Championship Course
This will be as tough a tee-to-green test any course the players will face this year.
Woods and Lucas Glover have won majors here and while we all know Glover is nowhere near Woods' class, his tee ball and irons rank in the upper echelon on tour.
We also saw Patrick Reed and Nick Watney win the FedEx Cup event here. Reed's talent is well known and Watney's win in 2012 came during a season when he was one of the best iron players on Tour.
Without a lot of history to look back on, I'm relying a little more on course comps than I would in a place like Augusta, where we have far more information.
Two courses that caught my eye were Doral and Torrey Pines. We haven't seen Doral since 2016 so some of the younger players didn't get too many cracks at it, but it's another tee-to-green behemoth where Tiger, Watney and Reed all came out victorious.
Other winners there that could factor in this week include Dustin Johnson, Adam Scott, Phil Mickelson and Justin Rose, while Bubba Watson finished second three times at Doral.
The same names pop up at Torrey Pines. Tiger has dominated that course. Watney, Phil and Bubba have a win there and Rose and Scott finished 1-2 at the 2019 Farmers Insurance Open.
The Field
It's a major, so the best of the best are all in attendance.
Brooks Koepka and Dustin Johnson were co-favorites with Tiger at 10-1 as of Monday morning. Rory McIlroy is right behind that trio at 10-1 and Rickie Fowler (16-1), Jon Rahm (16-1) and Rose (18-1) are all shorter than 20-1.
The next tier of players features a bunch of stars like Jason Day (20-1), Francesco Molinari (25-1), Xander Schauffele (25-1), Tommy Fleetwood (25-1) and Bryson DeChambeau (30-1).
Which Favorites Have Value?
Let's get this out of the way: Tiger Woods is a fade for me.
He can obviously win, we just saw it, but the number has got out of hand for a field this talented.
I've dabbled a little with him at -300 and -350 to not win another major this year — which is a tough bet to stomach — but with guys like Rory at -700 or Koepka at -1200 for the same bet, that's the place I see value.
DJ is the scariest of the big names for me. He fits this course perfectly and finished tied for second at the Masters. He has the most potential to wreck betting cards this week.
The value is gone with Koepka, too, and he's moved into card-wrecker territory for me.
Of all these players, Rose is the one who interests me the most. He has wins at both comp courses I'm using and, even though he lacks a strong resume at Bethpage, he's improved each time he's played this course. The Masters result burned a lot of bettors, so I'm not expecting too many people to dive back in. At some books Rose drifted to +2100, so that's where I started my card.
The other player I'm looking to back in this tier is Schauffele. He's played eight majors and finished in the top six four times. He usually doesn't rate out too well for me, but he finds a way to step up in these strong fields and when a 33-1 popped up in the market, I hopped on.
---
Best Mid-Tier Values
The mid-tier range is always my favorite to target for majors thanks to the value we typically see. But it's been a struggle for guys in this range in recent PGA Championship events. Justin Thomas has been the only winner from this range over the past five at +4500 in 2017.
It's been a tournament for favorites with Brooks Koepka (2018), Jason Day (2015) and Rory McIlroy (2014) all at +2000 or less when they claimed the title.
But most of my early card is still in this range — we'll highlight five guys below — and I think there will be some spots to hopefully find a few guys who slide back under the radar.
Tony Finau (+4500)
I wrote about Finau as an option for this event after The Masters, and his number was cut into the +3300 range pretty quickly.
His tee-to-green game will allow him to be successful at most courses. Bethpage demands length off the tee and Finau will supply that.
I've mentioned that he's my new Brooks in the sense that I'm betting Finau to top 20 every major at plus money until they stop offering it. He's reached that place in four of the past five majors and seven of 12 overall in his career.
Hideki Matsuyama (+5000)
Hideki was my first PGA Championship bet in September 2018 — he's another guy with that tee-to-green game that should succeed here.
I made that bet because I thought this was a year Hideki might have a bit more of an impact on tour. I figured he'd have a win by now and would be with those guys in the +2000 range, but that didn't play out. The number hasn't gone up, but if you look hard enough, the +5000 is still out there.
Sergio Garcia (+6600)
Another tee-to-green grinder. Sergio has played well in each of his starts at Bethpage, and if the putter cooperates at all, he can contend here.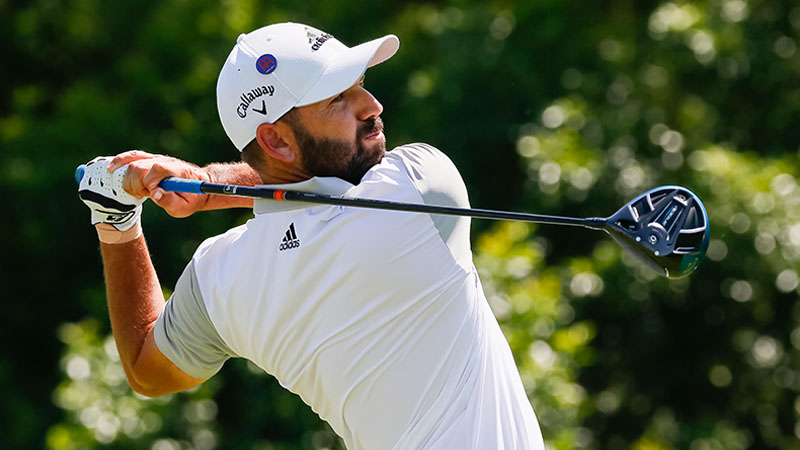 His major form has been abysmal since his 2017 Masters win — he's without a top 20 and missed six straight cuts — but this course fits his eye as well, if not better than any of those previous major tracks. In two U.S. Opens here, Garcia finished fourth and 10th. He's also been inside the top 10 in four of his last seven tournaments this year, so he's been lurking around the leaderboard.
Bubba Watson (+6600)
We mentioned Watson among the players who have done well on comparable courses, winning at Torrey Pines and finishing as the runner-up three times at Doral.
Watson also has the length to hang around at Bethpage. He hasn't really contended on this course yet, but all three appearances finished inside the top 20 for the lefty.
He's also made eight straight cuts and finished inside the top 20 five times, so the current form is in decent shape.
Adam Scott (+6500)
My last play here will be Scott, another guy with recent success on the courses I was looking at. He won the last tournament at Doral in 2016 and was second to Justin Rose this year at Torrey Pines.
Scott's Bethpage results have been hit and miss, but he was fourth his last time out in 2016. We're obviously targeting ball strikers for this course, but the putter has had a bit of rejuvenation for Scott this season. He ranks 15th in SG: Putting this year, and if he's able to pair up that kind of putting with his traditional ball striking, he's a threat to win here.
---
The One Longshot Worth a Wager
When it comes to the majors, we haven't had a longshot winner since 2016 when Jimmy Walker took down the PGA Championship.
It's getting harder for the unknowns to come through with the upper echelon as deep as it's ever been: Rory and DJ and Brooks and Spieth and Thomas and Fowler and Rahm are just the top of what seems like a never-ending list of stars.
And now that we're throwing Tiger back into the mix, and it's just looks like an impossible task for someone to come completely out of nowhere and win.
Just looking back at the Masters, Webb Simpson was the only player to tee off at 100-1 or higher who even managed to place inside the top 10.
Because of this, I've just loaded up on the top and middle of the card, and am focusing on a different kind of prop for my longshot bet.
The guy I like most in this range is Matt Wallace, who is 125-1 to win, but I'll be playing him to finish in the top 10 at +1000.
Wallace nearly won last week at the British Masters, but had a putt inside four feet lip out on the 71st hole.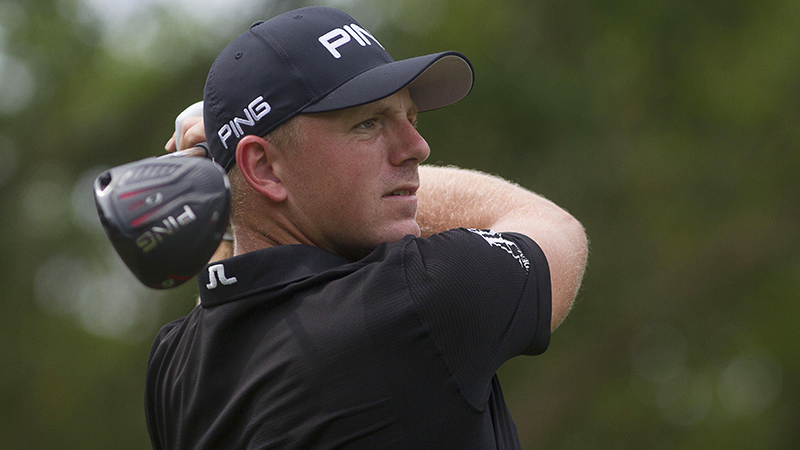 He's been playing great overseas for a couple years now, and while we're still waiting for him to really contend on the PGA Tour, he's been able to put together a few good results.
He had a run of five straight made cuts, highlighted by a sixth-place finish at the Arnold Palmer Invitational. Wallace is a guy who is going to pop up on a leaderboard at a major soon. He's relative long off the tee, which should suit Bethpage, so I wouldn't be surprised at all if his major breakout came this week.
---
The Full PGA Championship Betting Card
Justin Rose +2100 (1.57 units)
Xander Schauffele +3300 (1 unit)
Tony Finau +4500 (.73 units)
Hideki Matsuyama +5000 (.66 units)
Adam Scott +6500 (.51 units)
Bubba Watson +6600 (.5 units)
Sergio Garcia +6600 (.5 units)
Matt Wallace Top 10 +1000 (.5 units)
Total Stake: 5.97 units
Season: -17.61 units
How would you rate this article?