Perry's RBC Heritage Betting Guide: Best Bets to Emerge from Masters Hangover
Credit:
Michael Madrid-USA TODAY Sports. Pictured: Francesco Molinari
The 2019 RBC Heritage begins on Thursday, April 18.
After coming up short to Tiger at Augusta, Francesco Molinari (+1400) has the second-best odds to win at Harbour Town.
Dustin Johnson (+800) sits atop a pretty strong field the week after the Masters, but who should be on your radar? Joshua Perry breaks down the field.
It's hard to get back to the grind of a regular event after a Masters like that one, but that's what we'll try to do.
I might have been the only one hoping Tiger would slip up a bit with both Brooks Koepka and Xander Schauffele hanging out in second, but it wasn't meant to be from a gambling stand point. I didn't really bet golf during Tiger's prime, so I can only imagine this being a throwback to those days when going against him in his prime proved futile so many times.
Overall, the Masters was a small winning week with both top 20s (Matt Kuchar and Tony Finau) getting to the house along with a 4-1 record in matchups.
Now onto the RBC Heritage, which is usually one of the better betting events of the year. Harbour Town is a course that limits the driver quite a bit, so it brings some longer shots into play.
It's usually best to wipe the Masters results from your mind heading into this event — Matt Kuchar is the only player in the past 20 years to finish in the top 10 at Augusta then follow it up with a win here.
The Course
As mentioned, Harbour Town is another course that will limit driver for the big hitters. The emphasis off the tee on this 7,100 yard par 71 is simply putting it the correct part of the fairway to attack these difficult greens.
Harbour Town has the smallest greens on tour, so iron play will be even more important than usual. One of the primary defenses for the seaside South Carolina course will be the wind. Couple those small greens with some 20 MPH gusts and scoring can get pretty difficult.
The Field
Usually, the stars will take this event off after a grueling week at Augusta, but we've got a pretty solid field for 2019.
Dustin Johnson opened as the favorite at +800 and is making just his second appearance this decade in the event. He finished 16th a year ago.
After coming up short to Tiger, both Xander Schauffele and Francesco Molinari will be in attendance. Molinari is second in the odds at +1400 followed by Xander at +1600.
Bryson DeChambeau is also at +1600 and held the 36-hole lead last year before fading on the weekend.
We have a solid group in that +2000 range with Jordan Spieth, Matt Kuchar, Kevin Kisner, Webb Simpson, Patrick Cantlay and Tommy Fleetwood. All of these players have solid resumes at Harbour Town except Fleetwood, who will be making his debut.
Favorites
The obvious threat at the top is DJ, but with the driver nullified to some extent, his biggest advantage on this field is taken away.
Molinari and Xander should be solid threats, but you have to worry about a Masters hangover with those two. Same for Cantlay, who worked his way into contention as well.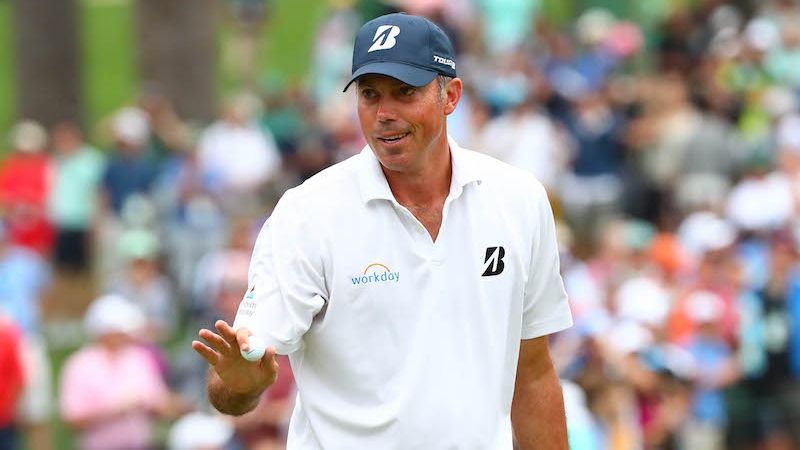 Kuchar and Kisner are probably the two biggest threats in this range for me. They fit the course perfectly and are in great form. Both have wins in 2019 already. Kuchar also has a win here in 2014 while Kisner was second in 2015.
I won't be adding anyone here, though. Off a week like Augusta, we never know quite where they're at mentally, so it's tough to invest at these lower numbers if a guy might not be fully motivated.
Mid-Tier
Four of the past seven winners have come from this range, and it seems to be where so of the best value hides in this type of field.
I'm starting off with Sungjae Im at +6100. He's been a regular on the card in these type of events in this range. He's gained strokes with the irons in five straight events and has finished inside the top 10 three times over that span.
Next I'll add Ryan Moore at +6250. He's also gained strokes on approach in five straight events and is coming off his best finish of 2019 when he took third in San Antonio two weeks ago.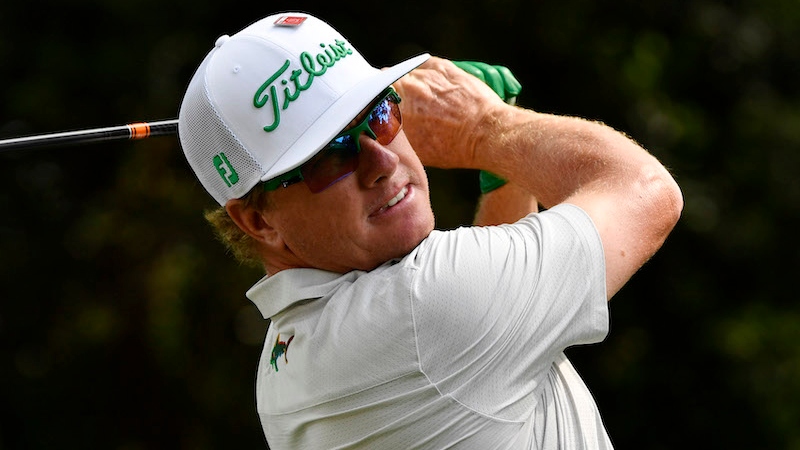 I'm also liking Charley Hoffman at +8000. He seems to have hit the good part of his schedule at struggling on the West Coast and in Florida. He nearly claimed the Valero title two weeks ago and had a solid result at the Masters. It's been awhile since Hoffman has been in the running at Harbour Town, but he does own a pair of top 10s in 2012 and 2013.
Longshots
This tournament hadn't really been one where guys come from completely out of nowhere until last year. Satoshi Kodaira was 200-1 when he won a year ago, but hasn't really done much since to validate that result.
It's hard to really back too many in this range because there's an extra emphasis on the approach and we usually don't see guys in this range with good enough iron play to win here. If that area of the game is clicking well enough, the books tend to notice by now and the number usually won't get in this range.
We'll take a chance on Brian Stuard at 140-1. He gained a combined 10 shots with the approach at the Valspar and Valero. Driving is always his weakness, so that will be mitigated a bit on this course. He can be inconsistent with the putter, but Bermuda tends to be his best surface, so that will give him a boost.
Overall, it's a pretty light card for me. I'm expecting some winds to roll in and will be looking for more guys to add later if it appears that on draw will get an advantage. So, we'll limit everything for now and keep more options on the table heading into the weekend.
Perry's RBC Heritage Card
Sungjae Im +6100 (.54 units)
Ryan Moore +6250 (.53 units)
Charley Hoffman +8000 (.41 units)
Brian Stuard +14000 (.24 units)
Total Stake: 1.72 units
Season: -10.15 units
How would you rate this article?