Sobel's 2019 RBC Heritage Preview: Come for the Vibe, Pick the Ball-Strikers
Credit:
Michael Madrid, USA Today Sports.
Dustin Johnson is the betting favorite for the 2019 RBC Heritage this weekend.
Usually the tournament features a weaker field since it takes place right after the Masters, but this year the field is stronger than normal.
Jason Sobel analyzes the field and explains his betting strategy for Harbour Links.
No tournament on the PGA Tour has a better vibe than this week's RBC Heritage.
It offers the perfect antithesis to last week's pressure-cooker in Augusta. It's relaxing, stress-free and low-key. This is where Waste Management Phoenix Open fans (should) go when they're all growed up.
Don't believe it? There's a reason why, after his Masters victory four years ago, Jordan Spieth did the talk-show circuit, then basically took a vacation — while playing in this event.
By and large, though, guys who have just won the green jacket don't follow it by going after a tartan one. Tiger Woods is no exception. While it would be fun to watch him carve irons all around Harbour Town, the man was admittedly gassed after that performance. (Oh, and he never plays here anyway.)
What we do have this week are a group of players who contended this past weekend.
Dustin Johnson and Xander Schauffele, two of the three runners-up, are competing; so are Webb Simpson and Francesco Molinari, who each finished one stroke further back; plus, Patrick Cantlay, Matt Kuchar and Ian Poulter, each of whom closed inside the top-12.
The immediate instinct, I believe, is for most bettors to chase those close calls this week — the logic being that if they can contend at the Masters, then they should similarly contend at the more laid-back following event, too.
As Josh Perry astutely pointed out in his preview, though, Matt Kuchar (in 2014) is the only player to follow a Masters top-10 with a win here directly afterward.
Accordingly, other than one of those names I mentioned above, I'll be fading the Masters contenders.
That doesn't mean I'm eliminating everyone who played last week, however. In fact, my list of names includes a handful of guys who went four rounds at Augusta, finding some semblance of form before taking the drive to Hilton Head Island.
One other important note: Harbour Town isn't just cool for the vibe.
This track is a ball-striker's paradise, the proverbial type of place where "they don't make 'em like this anymore." Unlike so many PGA Tour venues, long driving is neutralized here, while there's a premium on accuracy.
Give me all of the gritty iron players this week, especially those who love Bermuda.
There's a specific formula that works this week. Let's just plug the right players into it.
Favorites
Bryson DeChambeau (+1800)
I've always felt a special kinship with Bryson. I mean, we're both science nerds; he speaks fluently about things like air density and I passed 10th grade chem lab (eventually).
And now this: He made his first-ever hole-in-one at Augusta National on Sunday and I made mine just a few minutes down the road on Monday.
It would only be fitting this week if he wins and I win while betting on him, then we take a buddies trip to the coolest science museum in the world. (No, but seriously, his game is coming around and I really like him at a place where he was T-3 last year.)
Jordan Spieth (+2200)
It was right about the time Spieth was making the turn on Thursday in 40 strokes that a colleague and I had a conversation about what it would mean if he didn't turn things around soon.
He's in jeopardy of not making the FedEx Cup playoffs and falling outside the top-50 for WGC qualifications. Not to mention, his confidence seemed like it was at an all-time low. Then he proceeded to play the next 63 holes in 9-under and finish T-21 for the week, his best result in seven starts. Call me gullible, but I think that could be the impetus for a much-needed turnaround.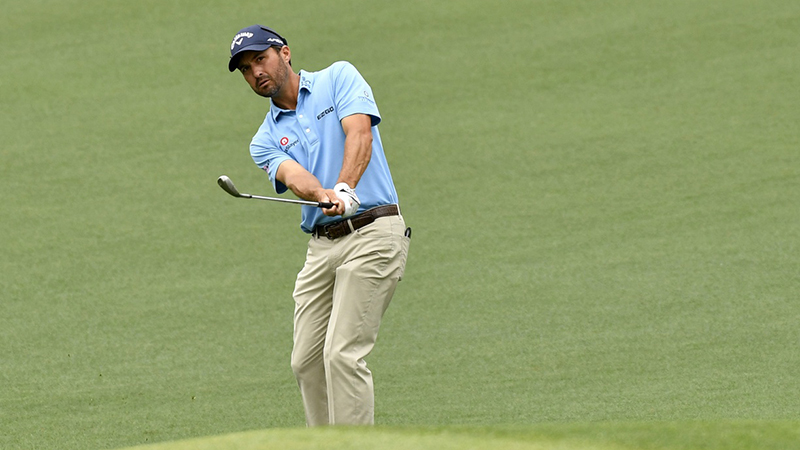 Kevin Kisner (+2800)
Have I mentioned my hole-in-one? Oh, I have? Well, you probably want more details, right? It took place on the seventh hole at Palmetto, which happens to be Kisner's home club.
Seeing this course up close, and understanding how precise you need to be with the irons every day, I got a good sense of why Harbour Town should be a natural fit for Kiz. (This is the last I'll say about my ace. I promise. Maybe. No, probably not…)
Webb Simpson (+2800)
As I wrote in the intro, there's only one player who finished in the top-12 at the Masters who I'm looking at for this event – and that's Simpson.
Even though he finished just two shots back, it never quite felt like he was in serious contention. Therefore – and yes, this is just a guess – I'm thinking he expended less mental energy than a guy like Molinari, who was in contention the entire time. Others who came close at Augusta should be wiped this week, but I feel like we can still catch Simpson on the uptick.
Mid-Tier
Matt Fitzpatrick (+4000)
Wheelhouse. Fitz is exactly what I'm looking for this week – a guy who played well in the Masters, but not so well that he used everything in the tank.
After an opening 78, he actually posted the same exact scores as Woods over the final three rounds. Even better, he owns some nice course history here. I love this pick.
Sungjae Im (+4500)
Another week, another Sungjae selection. Dude is locked in. That first win is coming soon.
Cameron Smith (+5500)
Another wheelhouse pick. Owns similar measurables to Fitzpatrick, though he wasn't quite as good last week and doesn't have quite as good course history.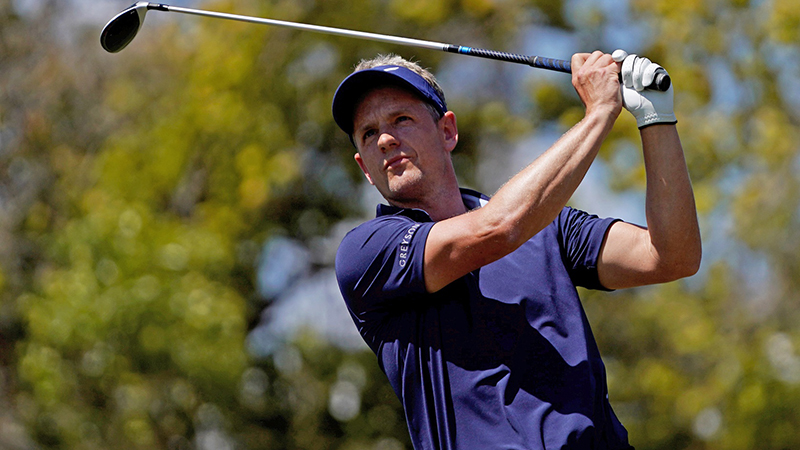 Luke Donald (+5500)
Still in the early stages of his comeback, I'm not sure what to expect from Donald on a week-to-week basis yet. But I know this much: In the past 10 years, he owns five runner-up finishes and two other T-3s. If you're a course history kind of bettor, you won't find many better than this all year.
Longshots
Aaron Baddeley (+8000)
Don't look now, but Badds has moved up exactly 100 spots in the world ranking since the beginning of the year. It's been 13 years since his victory here and most of his best results happened long ago, but he could be a sneaky good pick this week.
Ollie Schniederjans (+8500)
He's just starting to play better after a tough beginning to the year. While I don't love him to win, even at 85-1, he could provide a nice low-cost DFS option.
Russell Henley (+10000)
He checks a lot of the boxes, as this type of track should suit him well. With three finishes of 26th or better in five career starts, he's a nice top-20 type of play.
Adam Schenk (+15000)
There are actually plenty of intriguing DFS/top-20 options at more than 100-1, including Bud Cauley (+11000), Brian Harman (+12500) and Austin Cook (+15000), but I'm going with the unfortunately-named Schenk (pronounced SHANK), who's been 33rd or better in five of his last six starts.
My Favorite Bet
Matt Fitzpatrick: Top European Player (+1000)
I wrote above about why I like Fitzpatrick so much this week. That carries over to this category, where I similarly like him against the competition.
The favorite here is Francesco Molinari (+325) and while it's tough to bet against him these days, I just think he's gotta be running on fumes after the Masters. Tommy Fleetwood (+450) is next, but he's never played this event. Then comes Ian Poulter (+800), who I don't mind, but feel could be on empty, like Molinari.
It wouldn't surprise me if Fitz's toughest competition in this category comes from Donald (+1600), but I still like the more consistent and battle-tested Fitz a lot better.
At 10-1, there's some solid value here that could pay off nicely.
How would you rate this article?