2020 CJ Cup Betting Picks: Our Favorite Outright Bets, Matchups, Props and Sleeper Picks at Shadow Creek
Credit:
Ross Kinnaird/Getty Images. Pictured: Shane Lowry
The 2020 CJ Cup — taking place at Shadow Creek in Las Vegas this year — is finally upon us.
Our golf staff has broken down nearly every betting angle heading into the second tournament of the Vegas swing, including outright bets, matchups, sleepers, and props.
Check out our experts' full breakdown of their picks with complete analysis below.
The field for the 2020 CJ Cup is absolutely loaded. Fifteen of the top-20 golfers in the world are on the board this week and that should make for some drama, both on the course and at the betting window.
Jon Rahm, who opened as the second-choice at +1000, is now the tournament favorite with Dustin Johnson out of the field. Rahm hasn't played since the U.S. Open where he finished T23, but the Spaniard was nothing short of spectacular during the summer months.
Rahm has plenty of elite company at the top of the board, including Justin Thomas, Xander Schauffele and Rory McIlroy. The in-form Matthew Wolff, fresh off his runner-up finish at the Shriners, is also listed among the favorites at +1800.
---
[Download The Action Network App to track all of your golf bets for the CJ Cup and every other PGA TOUR event.]
---
These star-studded, no-cut tournaments tend to be kind to the elite players, but this is the first time that Shadow Creek has hosted a PGA TOUR event, so we should expect some chaos over the weekend.
With all of that in mind, here are our favorite outright bets, sleeper picks, props and matchups for the 2020 CJ Cup:
Outrights
Jason Sobel
Xander Schauffele (+1200)
Maybe it's a cliché at this point to blindly pick Schauffele at a limited-field event, but history shows this should be right up his alley. The truth is, he checks a couple of the boxes we're shooting for, as he's also overdue for a victory, having failed to win since the opening week on the 2019 calendar (despite what it says on his OWGR bio for having the lowest 72-hole score at this year's TOUR Championship).
Xander is hardly ever a poor idea for a pick, but for whatever reason he tends to focus better when he knows he's going heads-up against the world's best players.
Throw in the fact that he recently mentioned his girlfriend's parents live in Vegas and he's strongly considering moving there, and his comfort level could be through the roof this week.
[Bet Schauffele at BetMGM and get an INSTANT $500 deposit match.]
Josh Perry
Matthew Wolff +1800
With two runner-up finishes in his last two starts, Wolff is arguably in the best form of anybody in this field.
Wolff has always had the length to contend at any course, but his irons were a little inconsistent. That isn't the case anymore as the 21-year-old has only lost strokes on approach once over his last eight tournaments.
Couple that with an ever-improving short game and he's well on his way to racking up wins at an elite level.
[Bet Wolff at BetMGM and get an INSTANT $500 deposit match.]
Chris Murphy
Daniel Berger +3500
There have been a handful of players that stand out above the rest since the hiatus. You could certainly make the case that Daniel Berger has been one of the most consistent players during that stretch. He has a win and three other top-3 finishes in the nine events he has played since the PGA TOUR resumed play.
Berger's form is certainly good enough for me to buy at this number, but I like the added Masters narrative as well. Berger is one of the few top players in this field not working in tune up for next month's Masters as he got left out when he wasn't qualified prior to the originally scheduled April date and has not received special exemption despite being ranked 13th in the current World Golf Rankings.
I'll buy in on a top player, in great form, with a chip on his shoulder at 35-1.
[Bet Berger at BetMGM and get an INSTANT $500 deposit match.]
Matt Vincenzi
Rory McIlroy (+1100)
We are coming up on a calendar year since the last time Rory McIlory has won a golf tournament. After a tough stretch after the restart, we finally saw Rory start to round into form at the U.S. Open. He gained 5.8 strokes off of the tee and 7.4 strokes tee to green which is what we are accustomed to seeing out of the former World No. 1.
McIlroy has been great in fall events with his most recent win coming at the WGC HSBC last November. Rory also ranks first in this field in Strokes Gained: Total on Par 72 tracks over 7,400 yards.
While this is a desert course, it doesn't necessarily look or play like your typical desert course. With creeks, mounds and hills, the style of the course feels a lot more like a Carolina course with a good corollary course being Quail Hollow (another Par 72 over 7,400 yards). Tom Fazio designed both Shadow Creek and Quail Hollow and I see some similarities with the course layout.
Of course, Rory has a remarkable history at Quail Hollow with two wins (2010, 2015) and has the current course record of 61 (2015).
Given McIlroy's success in smaller fields and no cut events, I anticipate The CJ Cup at Shadow Valley should be a perfect spot for him to get back into the winner's circle.
[Bet McIlroy at BetMGM and get an INSTANT $500 deposit match.]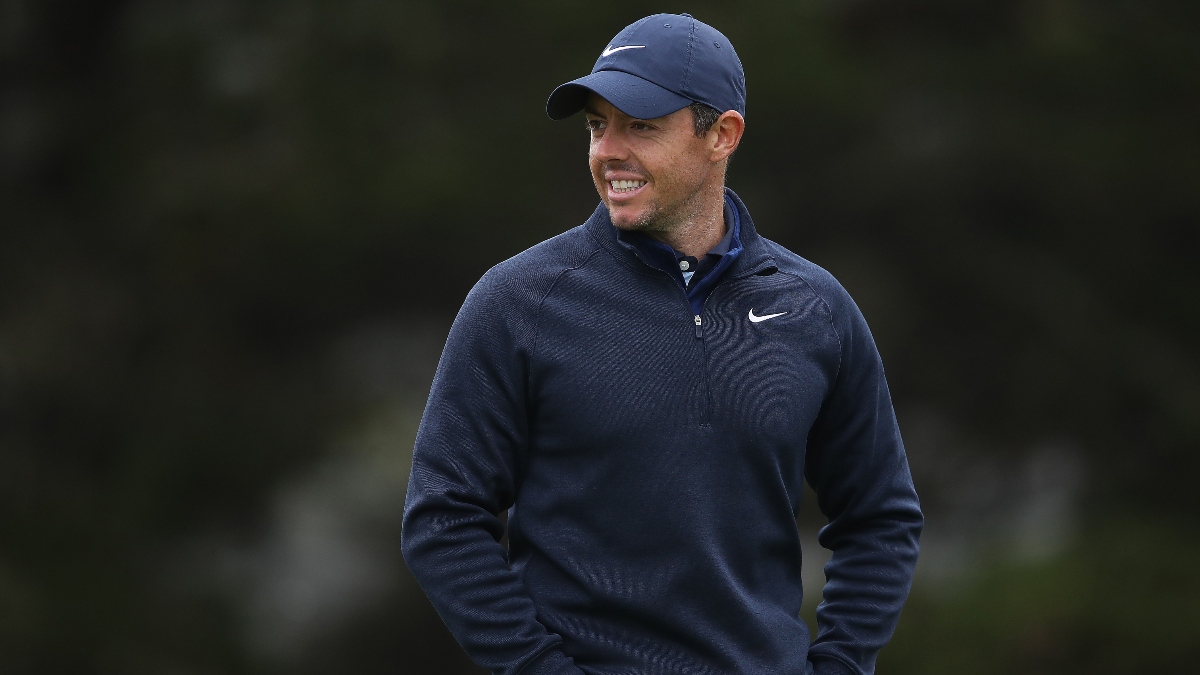 Longshots
Jason Sobel
Joel Dahmen (+17500)
I think before answering this, we need to ask ourselves a few existential questions: What is a sleeper? How many true sleepers are there in limited-field events? And most importantly, what do we wish to get out of our sleeper?
I'll start with that last one. If we're simply picking a higher-priced player to play some decent golf this week, then I believe there are plenty of options. If we're picking a sleeper, though, who owns the ability to seriously contend for this title — basically, a high-ceiling/low-floor type of guy — then I think Dahmen qualifies.
He plays a ton of desert golf at home in Scottsdale (though I'll admit Shadow is more oasis than desert) and he owns a propensity for going exceptionally low at times. If this turns into a birdie-fest, Dahmen, Jason Kokrak and Adam Long are guys who can keep up with the big boys when it comes to posting red figures.
[Bet Joel Dahmen at BetMGM and get an INSTANT $500 deposit match.]
Josh Perry
Joaquin Niemann (+4500)
When you bet on Niemann, you are always going to be a little concerned about the putter. But the 21-year-old Chilean has posted field-average numbers on bentgrass, which is what we're dealing with this week.
We don't have much to work with since Shadow Creek has never hosted a TOUR event before, but it looks ball-striking will reign supreme this week and that favors Niemann's skillset. It's a nice bonus that we're also on his best putting surface as well.
[Bet Joaquin Niemann at BetMGM and get an INSTANT $500 deposit match.]
Chris Murphy
Shane Lowry (+9000)
While many players have taken time away from professional golf since the end of the 2019/20 season, Shane Lowry has played five of the last six weeks. Lowry noted at the Safeway Open that he had new clubs in his bag and even brought six drivers to test at that event. Needless to say, but it looked like Lowry was working on some things over the swing season.
After watching him finish T13 at the BMW PGA Championship — where he was the 36-hole leader — I am confident that Lowry is comfortable with whatever he was trying to iron out. He may have faltered over the weekend at Wentworth, but this is a player that has won a major and been in contention at numerous big-time events.
Lowry also has a tendency to be streaky, so I'm going to ride the good form we saw last week on him at a number that feels too high.
[Bet Shane Lowry at BetMGM and get an INSTANT $500 deposit match.]
Matt Vincenzi
Bubba Watson (+7000)
Bubba has been playing some excellent golf of late. He gained 10.9 strokes tee to green at the U.S. Open, but struggled with the putter. In his past 24 rounds he ranks second in this stacked field off of the tee.
Shadow Creek is a long course that I expect will favor the golfers who are strong off the tee and can hit it long and straight. In these types of no-cut events, we usually see the big names with strong resumes win.
In an event where I don't see the winner being a longshot, I will take the guy who has some actual win equity.
[Bet Bubba Watson at BetMGM and get an INSTANT $500 deposit match.]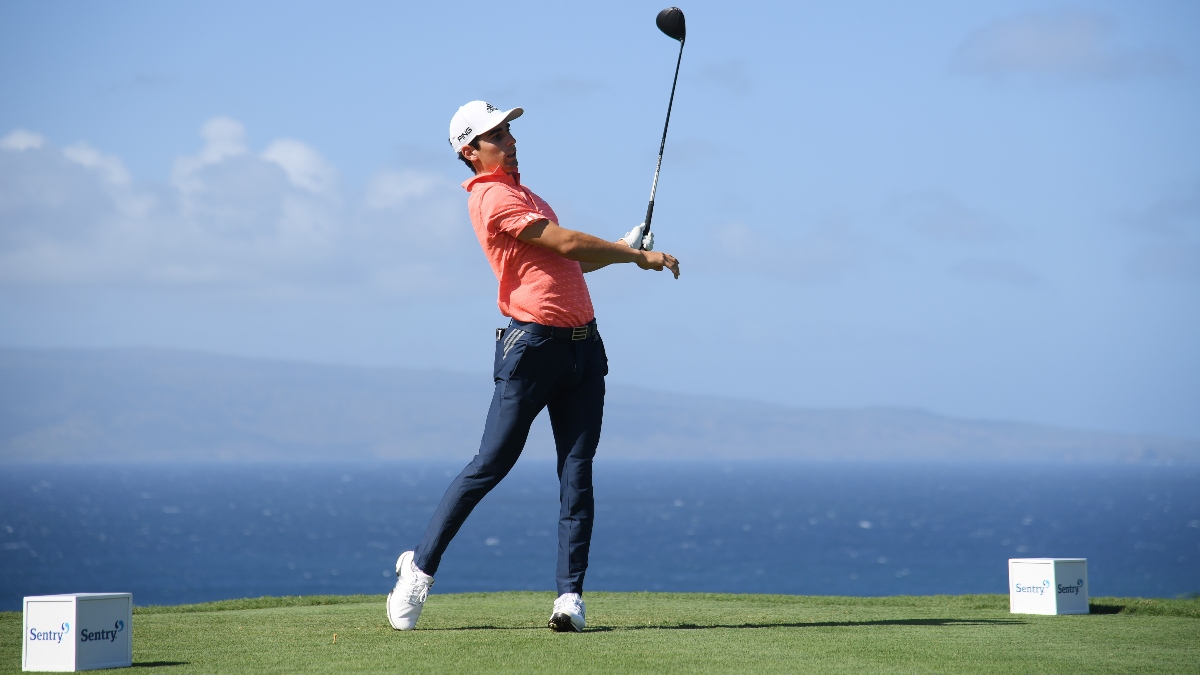 Prop Bets
Jason Sobel
Brendan Steele Top-20 Finish (+275)
I've often written this during small-field, no-cut events, but it might be even more relevant this week: Once we reach the weekend rounds, at least two-thirds of the field will seemingly be out of contention for this title. Some of those guys might pack it in just a bit, knowing they're guaranteed a paycheck – and this could be especially true in Vegas, where there's, uh, more to garner your attention than just golf.
Other players, though, will continue to grind, knowing that, say, a T-19 could be hugely beneficial over a T-37 at some point down the line. Whether the money or points helps a guy get into a major or a WGC event or leads to some other spoils, you want someone who keeps getting after it.
It's something that Steele himself has often told me and knows all too well. That's not to say he can't contend this week – he certainly can – but either way, I want my card loaded with players whose give-a-heck meter isn't empty on the weekend and Steele is one of those guys.
[Bet Brendan Steele at BetMGM and get an INSTANT $500 deposit match.]
Josh Perry
Corey Conners Top-20 Finish (+250)
Conners' ball-striking numbers have been great the past four months. He's gained strokes in every event off the tee since the restart and only lost on approach once (WGC-St. Jude).
In a limited field, I think he can ride that ball-striking to a solid finish on what looks like it could be a difficult course.
[Bet Conners at BetMGM and get an INSTANT $500 deposit match.]
Chris Murphy
Matthew Fitzpatrick Top-10 Finish (+300)
Matthew Fitzpatrick has been rounding into form over on the European Tour the past two weeks. He made the cut at the Scottish Open two weeks ago, then was in contention last week at the BMW PGA Championship at Wentworth before finishing in a tie for 7th.
In an event where we will see many of the top names playing in their first event since the U.S. Open last month, I love that Fitzpatrick has been working on his game in tournaments.
The Englishman also has a history of playing well in no-cut events like we will see this week at Shadow Creek. He has a total of 10 Top-10s in stateside tournaments over the last five years and exactly half of those have come in no-cut, WGC events.
[Bet Matthew Fitzpatrick at BetMGM and get an INSTANT $500 deposit match.]
Matt Vincenzi
Louis Oosthuizen Top-10 Finish (+300)
Louis is playing well and tends to play his best golf in events with strong fields. He frequently finishes in the top-10 in majors and WGC's and feels like a great fit this week.
He has gained strokes tee to green in his past eight events and has had a pretty hot putter to go along with the ball-striking.
While he has never won on American soil, I see a lot of value on him to finish in the top-10 at Shadow Creek.
[Bet Louis Oosthuizen at BetMGM and get an INSTANT $500 deposit match.]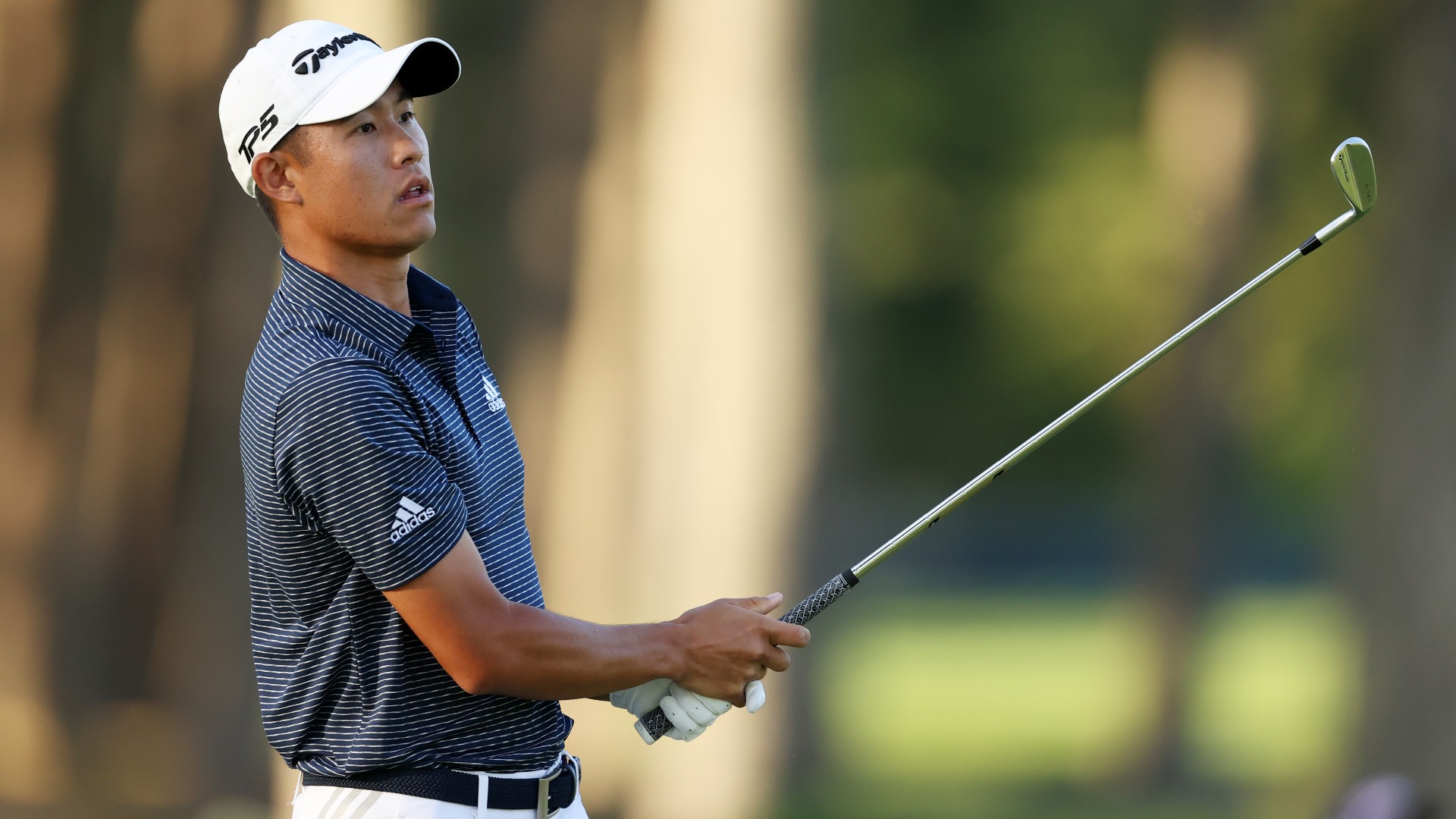 Matchups
Jason Sobel
Louis Oosthuizen (-118) over Harris English
This isn't a WGC event, but it certainly has the feel of one, with an elite field and no two-round cut. Louis tends to play exceedingly well in WGCs, with results of 6th-51st-3rd-20th-5th in his last five.
After a year of serving as one of the game's most consistent players, I'm hardly writing off English after a single MC (especially when he shot 68-69), but I do think there's some value here in taking Louis over him.
[Bet this matchup at BetMGM and get an INSTANT $500 deposit match.]
Josh Perry
Collin Morikawa (-106) over Hideki Matsuyama
I am a little surprised that Morikawa is a small underdog against Matusyama. Both players are coming off MCs at the Shriners, but Morikawa was just a shot off the number and lost three strokes putting. Matsuyama gained 2.5 strokes with the putter last week and was still behind Morikawa.
Outside of the U.S. Open, Matsuyama's ball-striking numbers haven't really jumped off the page and it's been a lot of strong work on or around the greens that have propped up Hideki's results.
Morikawa has hit a small bump in the road with a couple missed cuts recently, but I'll take him here and hope his superior ball-striking will carry him for four days.
[Bet this matchup at BetMGM and get an INSTANT $500 deposit match.]
Chris Murphy
Matthew Wolff (+110) over Xander Schauffele
This is purely a price play. Matthew Wolff has been one of the best golfers in the world over the last two months, including top-4 finishes in both majors.
Wolff finished fourth at the PGA Championship, second at the U.S. Open, and then second last week at the Shriners which was also held in Vegas.
I certainly get that Xander Schauffele is also a top player in the world coming off of back-to-back top-5 finishes, and thrives in these limited field, no cut events, but I see this matchup as being much more even than the odds suggest.
I'm happily running to the ticket counter for plus-money on Wolff.
[Bet this matchup at BetMGM and get an INSTANT $500 deposit match.]
Matt Vincenzi
Viktor Hovland (-110) over Daniel Berger
Hovland had an excellent showing at Winged Foot for the U.S. Open. He gained strokes in all categories, including an impressive 4.3 strokes on approach. His biggest weakness is putting and he seems to have figured that out of late. He has gained strokes putting in 5 of his past 7 events.
The only two tournaments where he lost strokes putting were on Bermuda, so he seems to have found a strong preference for bentgrass greens which we will be seeing this week.
We have seen fellow young stars Matthew Wolff and Collin Morikawa show their excellence of late, and I think it's Hovland's turn at Shadow Creek.
[Bet this matchup at BetMGM and get an INSTANT $500 deposit match.]
How would you rate this article?