2020 Masters Best Bets: Our Favorite Outright Picks, Longshots, Props, Matchups and FRLs at Augusta National
Credit:
Patrick Smith/Getty Images. Pictured: Jon Rahm, Adam Hayes
Looking to bet on the 2020 Masters? Our staff boiled down the 1000s of options available into 18 favorite picks for this weekend at Augusta National.
Whether you're looking to bet matchups or longshot outrights, we've got you covered.
Get all of our Masters bets bets ahead of Thursday's start below.
The Masters is always the most popular betting event on the golf calendar and there is every reason to believe that this year's unprecedented installment at Augusta will be bigger than ever.
It's hard to remember a major championship where so many of the game's top players are in such splendid form. Tournament favorite Bryson DeChambeau is getting plenty of hype, but the top of the board is loaded with elite players at the top of their games.
And while this group of superstars will be tough to beat, the Masters has been a happy hunting ground for longshots in the past. There is magic to be found at Augusta National and there's money to be won on that magic.
From outright bets to sleeper picks to matchups to first-round leaders, here are our 18 favorite bets for the 2020 Masters:
Jason Sobel
Justin Thomas (+1200)
Whether this tournament is being held in April, November or any other month, it doesn't change the fact that Augusta National at its essence is a second-shot golf course. Three of the last five Masters champions have led the field in strokes gained on approach shots; the other two each ranked inside the top-three.
Length off the tee is always an advantage over the alternative and a hot putter is less predictive, though no less essential. The ability to continually flight the ball in different directions and with different trajectories, though, is the most important element to a player's success here. Over the past few years, nobody in golf has perfected this craft better than Thomas, who's been top-four in this category in each of the past three seasons, including leading it in the season which was just completed a few months ago.
In his last 10 starts, JT owns a win (at a WGC event) and a handful of bitterly tough defeats. That should only strengthen the inner motivation and chip on his shoulder – and that's not a bad thing. I've maintained previously that a fiery Thomas might be the best Thomas, as he tends to play some of his best golf following brief bouts of playing something less than his best golf, when he's obviously unhappy with his effort.
If there are demerits against him this week, it's that he's failed to finish in the top-10 in four previous Masters starts and he has openly admitted that he's found it tough to play without the energy of live galleries. The latter is probably a bigger concern than the former, but neither should be enough for us to leave Thomas off the card this week.
Josh Perry
Patrick Reed (+3000)
Reed had shown time and time again that when he's at his best, he can win in any field at any course. He's already proven that at Augusta National.
The 2018 Masters champion has been playing solid golf for the past few months and he recently finished in third-place in a deep field at the BMW PGA Championship on the European Tour.
Reed is great with his wedges and putter, but his erratic driving can hold him back sometimes. That issue should be mitigated a bit at Augusta since the rough isn't all that penal.
Chris Murphy
Patrick Cantlay (+2500)
It was an odd summer for Patrick Cantlay. He struggled following the break, but those issues seem to be behind him now as he has a pair of top-10 finishes in his last three tournaments, the latter of which was a win at the Zozo where he outplayed Justin Thomas and Jon Rahm down the stretch to get the victory.
Cantlay was in contention down the stretch at The Masters in 2019, and even held the lead for a brief moment on the back nine. As we all know he would ultimately fall to Tiger, but he is battle-tested, a great fit for this course and we get him at a solid number to win his first major.
Matt Vincenzi
Jon Rahm (+1000)
I love Jon Rahm this week. He ranks 2nd in this field (past 24 rounds) in Strokes Gained: Off the Tee and 3rd in Strokes Gained: Tee to Green. The last we saw him was at the Zozo Championship where he finished in a tie for 2nd and gained 4.4 strokes on approach so we know his iron play is in good form.
Rahm is also a very good putter on lightning fast greens and there are few players on TOUR that I trust more standing over a tough putt to save par. Jon Rahm is in a great spot to join the ranks of Seve Ballesteros, José María Olazábal, and Sergio Garcia as natives of Spain to don a green jacket.
Looking to bet the 2020 Masters? Check out Action Labs to compare betting lines and find +EV opportunities with real-time odds for multiple sports and sportsbooks!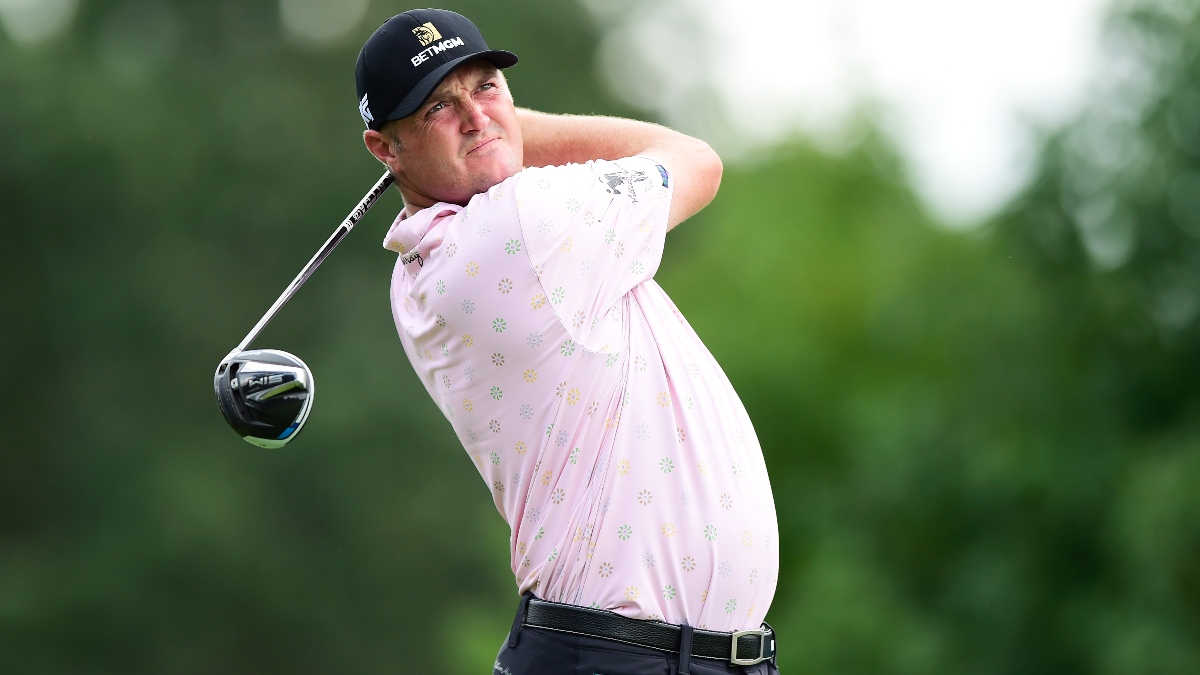 Longshots
Jason Sobel
Corey Conners (+15000)
One of the statistics that I like to use for predictive purposes is final-round ball-striking numbers for those who are playing back-to-back weeks.
As I tweeted on Sunday, five of the top-10 in strokes gained tee-to-green at the Vivint Houston Open are making the trip to Augusta, a list which included Hideki Matsuyama, Dustin Johnson, Tyrrell Hatton, Francesco Molinari and, yes, Conners, who has established himself as one of the better iron players around. I wouldn't recommend betting him outright — as I wrote this week, no triple-digit longshot has won the Masters since 2011 — I do like Conners for a top-20 play in his third career start here.
It might sound simple to pull a few top-20 plays out of a limited 93-man field, but the upper echelon of talent might extend to double that number these days, so we'll be hard-pressed to find many "sleeper" plays.
A top-20 on Conners could qualify.
Josh Perry
Jason Kokrak (+8500)
Kokrak has been playing some of the best golf of his life in recent weeks. He's coming off his first win at the CJ Cup and he consolidated that result wih a top-20 finish at the Zozo.
Kokrak is a good driver of the ball, he ranks fifth in driving distance in this field over the last 75 rounds per FantasyLabs, but tends to struggle with the flat stick. Augusta's fast greens often make the best putters look bad at times, so I tend not to worry as much about putting here as I do at other courses.
Chris Murphy
Cameron Champ (+8000)
All of the talk this week will be around the length and gameplan for Bryson DeChambeau to try to overpower Augusta National. And while Cam Champ doesn't have the same pedigree as Bryson, he is still considered the longest player on TOUR. I know that no player has won their Masters debut in over 40 years, but those are records that are made to be broken over time.
There are a number of rookies in this event that have the ability to win this week and I count Champ amongst that crowd. We know he will put himself in position off the tee, but it's his iron game that has gained 6.4 and 2.3 strokes on approach in his last two events that has me excited.
He was in contention down the stretch of the PGA Championship, showing his game was ready for the big stage and he'll be able to lean on that experience this week in Augusta.
Matt Vincenzi
Lee Westwood (+10000)
Westwood has shown he can still compete at Augusta even though he is very much in the twilight of his career. He has four top-10 finishes in his past six starts at The Masters and has been playing good golf worldwide of late.
Westwood has finished in the top-30 in each of his past seven starts prior to last week's missed cut in Houston. He can also still stripe it off of the tee, ranking 13th in the category in this star-studded field.
While I don't anticipate the 48-year-old winning this week, I do think he could get himself into contention and pay off on a top-10 or top-20 bet.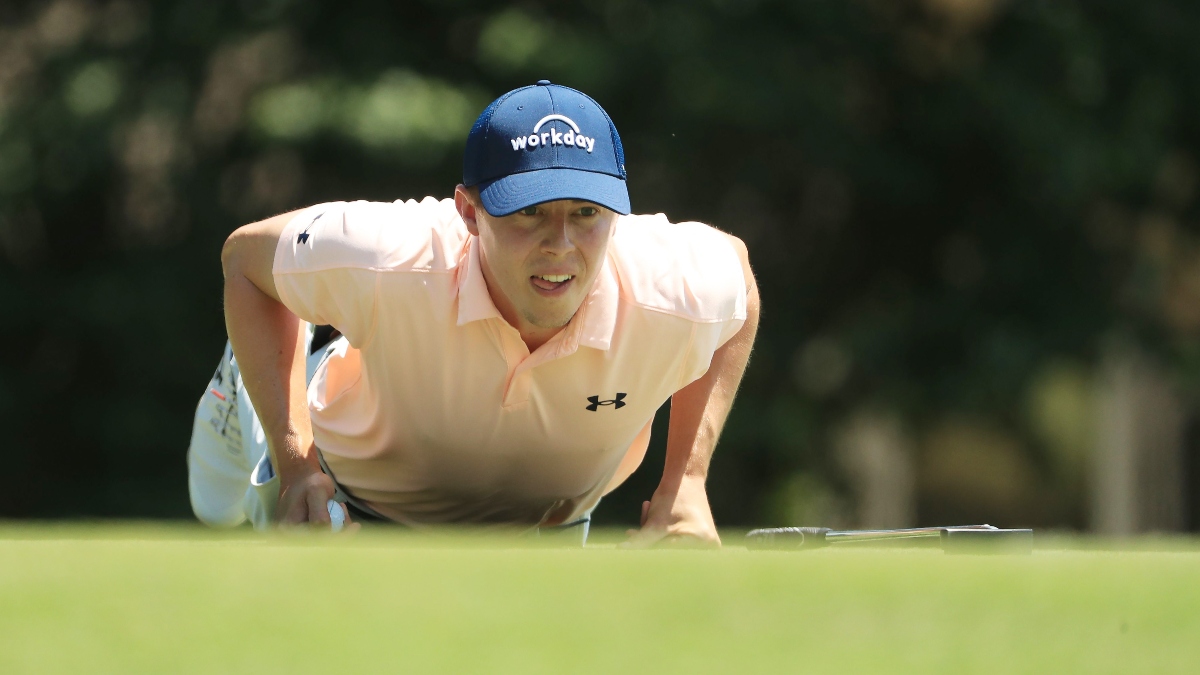 Props
Jason Sobel
Bubba Watson Top-10 Finish (+275)
I've written this a few times in the past month or so, but it's worth revisiting now: There are specific reasons why Bubba plays well at certain events on a regular basis.
For a guy who admits he doesn't like crowds, Augusta National provides a perfect environment, with no extraneous people inside the ropes and many shots being played further away from galleries than usual. There is effectively a bit more of a cocoon at this course, which means it doesn't only fit him from a physical perspective of hitting big lefty cuts all over the place, but a mental standpoint with a comfortability factor.
Of course, with no fans in attendance this week, that should only serve him better – and perhaps it helps explain some of his recent results. Watson is fresh off finishes of T-7 and T-4 in his last two starts, so a top-10 prop should be right up his alley.
Josh Perry
Cam Smith Top-20 Finish (+225)
I think Smith is poised for a solid week.
He got off to a slow start when the TOUR returned from hiatus, but he's steadily improved his results since then. He's made 10 straight cuts and is entering the week off a fourth-place finish at the Zozo Championship.
Smith now has four top-20 finishes in his last seven starts and two of the non-T20s saw him end up 22nd and 24th.
The Aussie also has shown the ability to play well at Augusta, taking fifth in 2018.
Chris Murphy
Kevin Kisner Top-20 Finish (+333)
There will be a lot of talk this week about the importance of length off the tee, but the short game will be a vital aspect for contenders at Augusta National as well. Kevin Kisner fits the mold of the latter, as he is one of the top putters on TOUR.
The former Georgia Bulldog plays a bit of a home game this week, and it has shown in making the cut in each of the last four years. He has hovered around the Top 20 without breaking through in each of those appearances, but Kisner has the game and shown the recent form to accomplish that at good odds this week.
Matt Vincenzi
Matthew Fitzpatrick Top-10 Finish (+400)
Currently the 19th-ranked player in the world, Matthew Fitzpatrick could be a bit undervalued in the betting market.
Fitz excels in three statistical categories that are crucial at Augusta: Approach, putting and short game. He ranks 17th in the field in Strokes Gained: Short game, 6th in Strokes Gained: Putting, and 5th in Strokes Gained: Approach.
Hitting your spots with a dialed-in approach game is an absolute must at Augusta, and golfers need to be able to get up and down around the green to make par.
We have seen golfers with Fitzpatrick's skillset fare very well at The Masters in the past, and great approach play and short game could propel the Englishman to a top-10 finish at Augusta.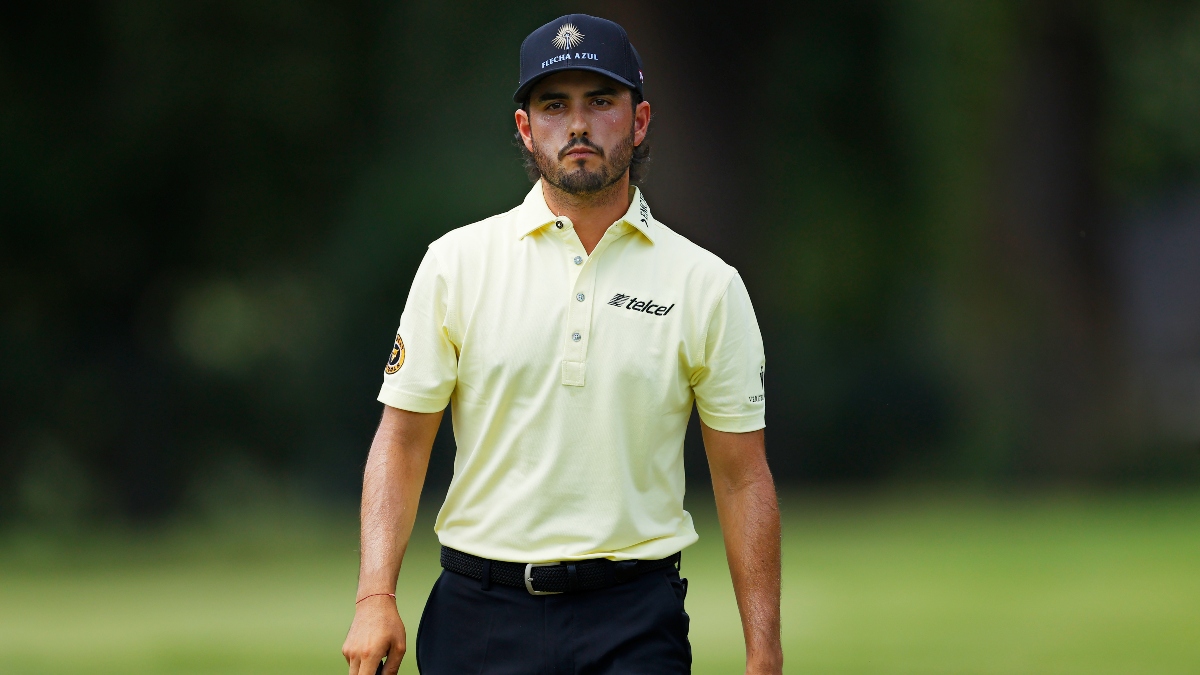 Matchups
Jason Sobel
Justin Thomas (+105) over Bryson DeChambeau
I usually prefer to dig beneath the surface of elite-level players for my favorite matchups, but I want to get some value here in fading Bryson, so I'd take any of the other top five on the board against him — Rahm, DJ, Rory or JT, who is the obvious play for me.
Really, it comes down to how each player's game fits this course. It should come as no surprise, but Augusta sets up as a second-shot track — and I'd gladly take Thomas from 125 yards out than DeChambeau from 75. Trust me: I respect the hell out of how Bryson has changed his body and his game to fit what the analytics have told us — and I expect his success to continue. Just not this week, where I expect the weakest part of his game — short irons and wedges — will become exposed, despite those booming drives.
Chris Murphy
Abraham Ancer (-110) over Ian Poulter
I really like this bet from a couple of different angles. The first is that at this stage of both player's careers, Ancer is simply a better player than Poulter. Ancer has been one of the top young players in the game over the past 12 months and is trending for a breakthrough finish sooner than later.
Poulter certainly has the experience factor on his side around Augusta National, but he's fighting both father time and a bout with back spasms that forced him to withdraw last week in Houston. The potential for those back issues flaring up, along with him not being the player he once was, make this matchup a bit curious at even odds. I'll take the younger, better player in Ancer for his debut this week at the Masters.
Matt Vincenzi
Adam Scott (-137) over Louis Oosthuizen
Simply put, I trust Scott at Augusta National.
While not in the best form as of late, everything the Aussie does is geared towards being ready to compete at Augusta. Last week in Houston, Scott gained 3.9 strokes on approach, which was the most he's gained in his past seven starts.
It's plausible that Scott has worked out the kinks in order to get him game where it needs to be for the major championship he has the best chance to win. Louis has a solid track record at Augusta, but it's been proven he can't win on American soil. I'm taking the guy who I truly believe has a shot this week.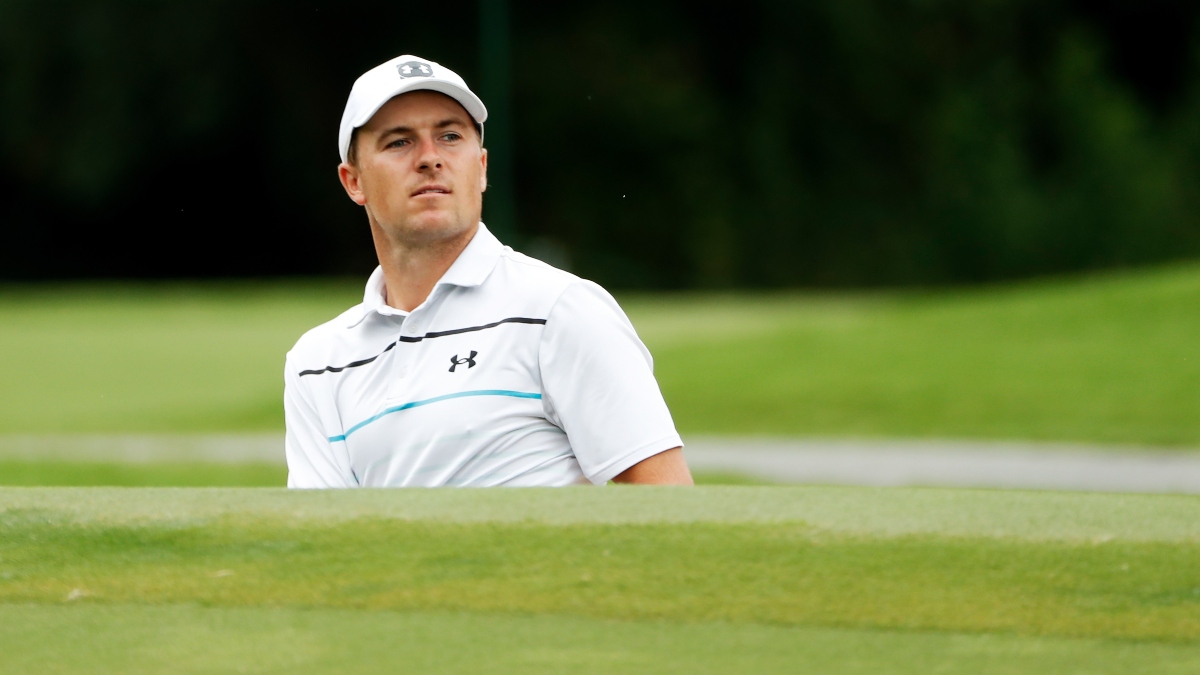 First-Round Leader Bets
Jason Sobel
Jordan Spieth (+5000)
Yes … seriously. I'm a big believer in horses for courses, but I'm an even bigger believer in thoroughbreds for a course called Augusta National, where certain players have been known to get their groove back as soon as they make that right-hand turn onto Magnolia Lane.
Now, don't get me wrong: I don't think Spieth can win this week. I don't even think he's going to contend. I do, however, know that he's been FRL at this tournament in three of the last five years – he shot a Thursday 64 in 2015, 66 in 2016 and another 66 in 2018. That's not a coincidence. Even though Spieth is far from playing his best golf right now – and even though he hasn't broken 70 in five opening rounds this season and hasn't bested 73 in four of those – he's shown some glimmers of hope.
I wouldn't exactly bet the house on him posting the low score in the opener this week, but at his current inflated price, I at least think there's a chance it could happen.
Chris Murphy
Phil Mickelson (+6600)
You want a headline? How about Phil Mickelson leading after Round 1 of the 2020 Masters? It sounds crazy, but look at his results for the last three Thursday rounds at Augusta National:
2019: -5, 2nd Place
2018: -2, T11
2017: -1, T4
We know Lefty loves this place and it's clear he consistently comes out playing well on this course. We also know he will take plenty of chances hitting bombs and flop shots all over the grounds, which could certainly all come together over 18 holes and my goodness, what a story it would be.
Matthew Vincenzi
Hideki Matsuyama (+3300)
It seemed like Hideki found something with his irons in Houston last week where he gained 3.4 strokes on approach in the fourth round alone. When targeting first-round leader bets you want to look for golfers who can get hot and go low; and that's what Matsuyama does.
Deki has made seven cuts in his past eight starts at Augusta including a fifth, seventh and eleventh in consecutive years from 2015-2017. One of the better iron players on TOUR, the Japanese star has the right type of game to compete at The Masters.
While I believe he can win this week, his track record suggests he has a better shot to lead after the first round than the last.
How would you rate this article?