2020 Mayakoba Classic Odds & Picks: Our Favorite Longshots, Outright Bets, Matchups & Props at El Camaleon
Credit:
Rob Carr/Getty Images. Pictured: Marc Leishman
The last regular PGA Tour tournament of the calendar year will take place at the Mayakoba Golf Classic at El Camaleon.
Our golf staff has broken everything down from a betting perspective, sharing their favorite picks for the tournament.
Check out our experts' favorite outright bets, longshots, matchups, and props below.
Dustin Johnson may have won the 2020 Masters as the second-favorite but the 2020/21 PGA TOUR season has belonged to longshots so far.
In fact, there have been six triple-digit winners since the new season started back in September (Robert Streb, Carlos Ortiz, Martin Laird, Brian Gay, Hudson Swafford and Stewart Cink), and two others — Sergio Garcia and Jason Kokrak — went off at 60/1 and 80/1, respectively.
Is the Mayakoba Classic setting up for another longshot winner? Or are we going to see one of the big names take down the field at El Camaleon?
Here are our favorite outright bets, sleeper picks, matchups and props for the 2020 Mayakoba Classic:
Outright Bets
Jason Sobel
Patton Kizzire (+7000)
This has largely been an autumn of underdogs, with Hudson Swafford, Martin Laird, Brian Gay and Robert Streb among the winners so far. With that in mind, I wanted to dig a little deeper below the surface to unearth a name this week – and Kizzire seemed to fit the profile.
For starters, he won this event three years ago, which follows a very Laird/Streb vibe, each of whom returned to the scene of a previous victory. There's more to this pick than that, though. Kizzire has always been a momentum player, feeding off recent strong results to post even better ones.
When he won his first KFT title in 2015, it came after six top-10s in his previous nine starts – and then he won again three starts later. When he won at Mayakoba in 2017, it was preceded by a pair of top-10s – and then he won again three starts later.
This week, he's fresh off finishes of 10th-11th in his last two events, his highest pair of consecutive results since that last victory. He's clearly moving in the right direction and this feels like the right time to hop on that bandwagon.
Josh Perry
Harold Varner III (+7000)
HV3 has been on the verge of victory a few times over the past couple of seasons but has never been able to finish the job.
Varner has a strong approach game that suits this course. He's finished inside the top-six twice in four starts at El Camaleon. While his putter can hold him back at times, he's gained strokes in four of his last six events.
There's a lot to like about Varner at this number.
Chris Murphy
Russell Henley (+2200)
There aren't many players who have played better than Russell Henley since the Return to Golf back in June.
Even though he still hasn't won since 2017, Henley has racked up a handful of top-5 finishes, including in some top-end fields like the Northern Trust, CJ Cup and Zozo Championship.
This looks like a great spot for him to contend. El Camaleon doesn't require much length and rewards good wedge play and when Henley is at his best it's with a sharp approach game and top notch wedges.
He's in great form on a course that sets up to be a solid fit. This price is pretty nice in a weaker field.
Matt Vincenzi
Marc Leishman (+5500)
Leishman had a rough couple of months after the Return to Golf, but the Aussie bounced back at The Masters with a 13th-place finish. If that form sticks, we are getting a massive discount on a top-10 talent in this field.
Leishman has four PGA TOUR wins since 2017 (and five overall), so the win equity is absolutely there. He has had some strong results on coastal paspalum courses including a win at the 2017 CIMB Classic (TPC Kuala Lumpur). He also finished 3rd at the 2019 Sony Open (Waiʻalae Country Club); an event where we have seen some obvious leaderboard similarities.
Two of the past three winners at Mayakoba have also won the Sony Open (Kizzire and Kuchar), so Leishman's success at Wai'alae should prove valuable at El Camaleon.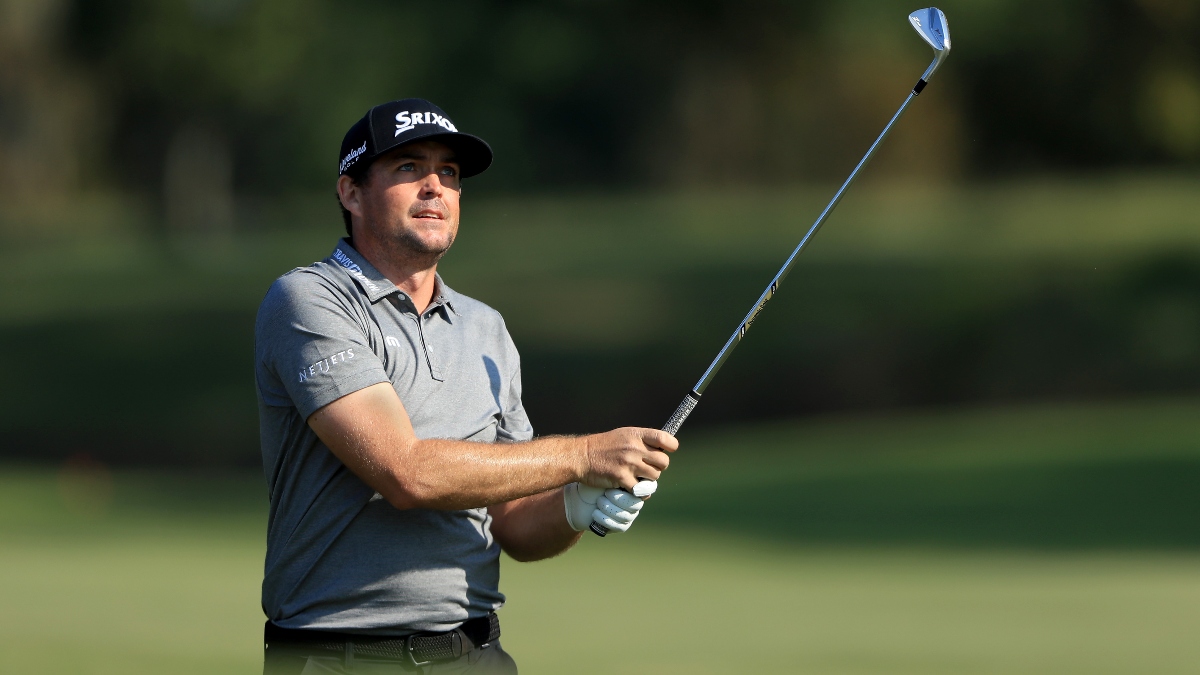 Longshots
Jason Sobel
Robby Shelton (+27500)
Even though Shelton MC'd in each of his last two starts, one was missed by a single stroke and the other started with an opening 78 before a 70 the next day. It doesn't feel like Shelton is too far removed from playing solid golf, as he went T-21 and T-34 in his previous two appearances.
Last year, a final-round 65 vaulted him into a share of sixth place at this event, so there's some history here. With longer odds than some players whose world ranking number is twice as big, I don't mind sprinkling a little on Shelton outright, plus top-10/20.
Josh Perry
Austin Cook (+12500)
Cook went through a rough patch with the irons for much of the past year, but seems to have snapped out of that funk during the Fall Swing; he gained 10 strokes combined at the Shriners and Safeway.
If he can find a way to duplicate those performances, his usually-solid short game should help him contend on this course at a big number.
Matt Vincenzi
Keegan Bradley (+7000)
Keegan has been playing some good golf of late, ranking seconnd in the field on approach, fourth in opportunities gained and 17th in fairways gained in his past 24 rounds. El Camaleon favors golfers who find the fairway consistently and give themselves plenty of birdie opportunities, which Bradley does.
When we saw him last he finished 15th at the RSM Classic and his ball-striking was off the charts as it usually is, but his putter let him down (once again) as he lost 4.6 strokes on the greens.
While the flat stick is a major concern, there is reason to believe that the 34-year-old can find his stroke this week. Keegan has some encouraging history on coastal paspalum including a 12th-place finish at the 2020 Sony Open (Waiʻalae Country Club), 2nd at the 2017 CIMB Classic (TPC Kuala Lumpur) and 15th at the 2015 OHL at Mayakoba (El Camaleon).
Bradley has the iron game to compete with anyone on TOUR, if he can just putt to field average this week he's going to get himself into contention.
Chris Murphy
Chez Reavie (+7500)
It's been a roller coaster ride for Chez Reavie going back to the summer and the Return to Golf. He simply hasn't been able to put anything together consistently, as he flashes some good finishes the misses cuts. In fact, he has more missed cuts than top-20s dating back to June, but in those he also has a sixth at the WGC St Jude and a third more recently at the Safeway.
My pick here is leaning more on his course history than any predictive tendency with his form, as Reavie has made the cut in his last four appearances in Mexico, including one top-5 finish.
He's a longshot for a reason, but I am betting that the good vibes of a place he plays well will bring out the good Chez Reavie this week.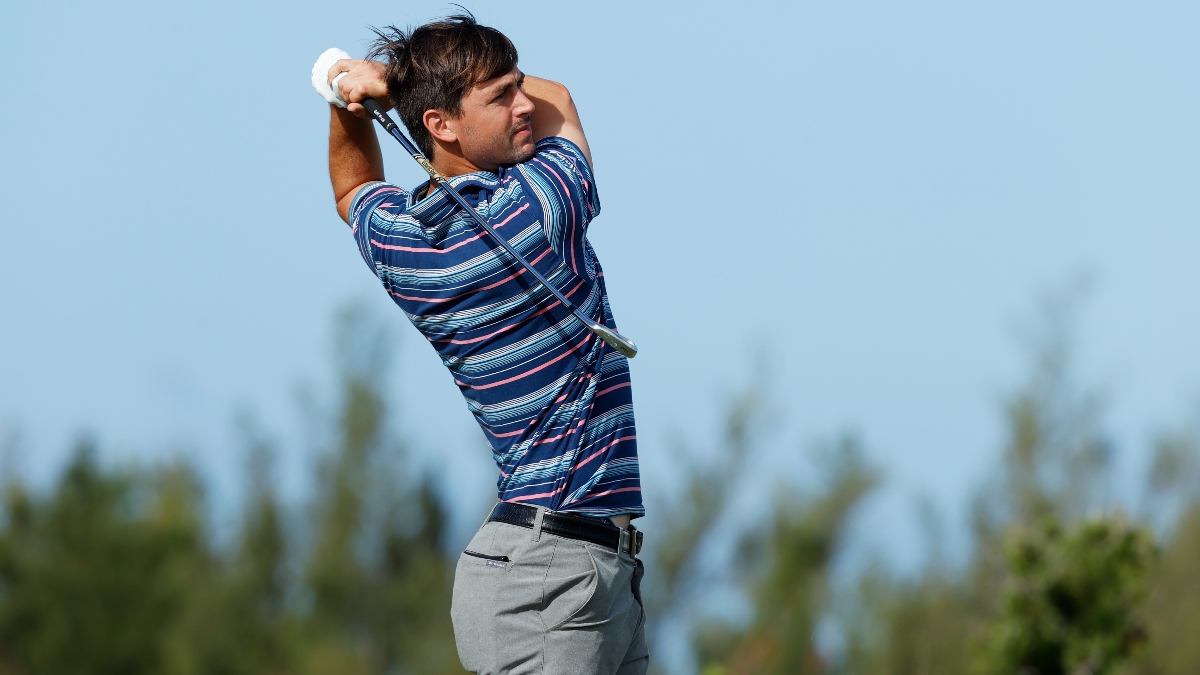 Props
Jason Sobel
Ollie Schneiderjans Top-10 Finish (+1400)
In his last 10 PGA/KFT starts, Ollie has been the embodiment of all-or-nothing: MC-3rd-MC-MC-8th-MC-12th-10th-MC-7th. That won't win him any awards for consistency, but as we all know by now, consistency is overrated in this game.
Not that we'd turn down the career of Charles Howell III, but you know he'd trade a few of those millions for one of John Daly's major championship trophies.
Anyway… Schniederjans has finished top-10 in four of those last 10 starts, which far exceeds the implied odds from his number here. Sure, there's a chance his penchant for all-or-nothing results in nothing again, but his top-10 equity is far greater than those at a similar price.
Josh Perry
Charles Howell III Top-20 Finish (+200)
I'll go with old reliable here at a decent number. Charles Howell III has finished inside the top-20 in eight of his past 10 starts at Mayakoba. It's a course that just suits his consistent nature.
Normally, I'd like a little better current form for these bets, as Howell hasn't finished inside the top-20 since July, but CH3 has made six of eight cuts during that span and his short game is dialed in.
His ball-striking could be turning a corner, too, as Howell gained strokes with his approach for the first time since July at the RSM two weeks ago.
Matt Vincenzi
Adam Long Top-20 Finish (+260)
Adam Long has been trending in the right direction over the past few events and now he gets to return to a course where he finished runner-up in 2019.
Long has made the cut in each of his last four tournaments, including an 11th-place finish in Houston and, most recently, a 30th at the RSM Classic.
I don't think Long needs to go crazy to payoff a 20th-place finish at a course he shot four rounds in the 60s en route to a 19 under-par finish last year. Considering his form and history I think you can take a chance on Long in some additional markets up to maybe Top 5, but this one feels pretty safe and still provides solid return.
Chris Murphy
Pat Perez Top-10 Finish (+1000)
I am giving the Prince of Paspalum another shot this week. Perez has missed four cuts in a row, but the last time we saw him play well was at Corales, where he was in his comfort zone: coastal paspalum. A previous winner at El Camaleon, I feel good about Perez finding his form at a place he has some positive vibes.
Recently, we have seen a few golfers in bad form get a win on a course they have good history on. Robert Streb missed eight of his past 10 cuts prior to winning at the RSM Classic at Sea Island, a course where he had previously won (2014). Brian Gay missed nine of his past 10 cuts prior to winning the Bermuda Championship at Port Royal Golf Club, a course where he previously finished third (2019). Pat Perez can continue this trend with a strong performance at El Camaleon.
Matchups
Josh Perry
Scott Piercy (-106) over Kevin Streelman
Piercy has played this event four times in the last six years and has yet to finish worse than 26th, including a pair of top-10s. During that run, Piercy went 2-0-1 against Streelman. He's also finished ahead of Streelman in each of the last three events that both players played in.
I'll back Piercy as a small dog when he's in better form and heading to a course where he's had more success.
Matt Vincenzi
Doug Ghim (-112) over Lucas Glover
Ghim is playing some of the best golf of his career thus far with a 23rd, 14th, and 18th in his past three starts. In his past 24 rounds, Ghim ranks 12th in the field in Strokes Gained: Approach indicating his strong iron play.
Glover has one top-20 in his past eleven starts and I don't love the course fit for him this week, so I am riding the hot hand with Ghim in this matchup.
How would you rate this article?