2020 PGA Tour Season Betting Preview: Early Masters Picks, Ryder Cup Thoughts and More
Credit:
USA Today Sports. Pictured: Rory McIlroy, Tiger Woods
The 2020 PGA Tour Season begins on Thursday, Jan. 2 with the Sentry Tournament of Champions in Hawaii.
Before we get kick the season into high gear, our golf experts, Jason Sobel and Josh Perry, answered 10 questions to set the stage for bettors and casual fans, alike.
Who will tee off as the betting favorite for the 2020 Masters?
Sobel: Rory McIlroy
There's a combination of factors which should move Rory to the top of the board by April. First, he tends to play really well during these pre-Masters months; in 2019, he finished 4th-5th-4th-2nd-6th-1st-9th before the year's first major.
Second, despite his obvious struggles at Augusta National, the course is still tailor-made for his prodigious game, a notion which will gain more steam in coming months.
And third, the more Brooks Koepka's knee injury continues to linger, the more bettors will start moving away from him. In fact, by the time we reach Masters week, Tiger Woods could be the bigger threat to be favorite than Koepka.
---
Check out PointsBet, where Action Network users can access an exclusive promotion to get a 200% deposit match (deposit $50, bet with $150). No strings attached. No rollover required.
---
Perry: Tiger Woods
I'd be surprised if Tiger isn't the biggest liability for every book by the time the Masters tees off. He's already in the 10-1 range with just McIlroy and Koepka in front of him and we won't see too much of the latter before April.
When it comes down to it, the public will almost certainly back Tiger over Rory regardless of the form heading into Augusta. I think the books will try to minimize the potential damage of another Tiger win as much as possible, and the only way to even try and do that is to have him as the favorite.
---
Will Tiger Woods close above 15-1 for any Major in 2020?
Sobel: Nope.
Here's the deal with Tiger — and this isn't any sort of new revelation: If he plays well, his odds will instantly drop, because his success garners so much immediate attention. If he doesn't play well, bettors will see a bargain, but they'll continue betting on him, which should keep his number from drifting higher than 15-1. The one asterisk here is, of course, if he gets injured again, which would obviously result in a negative impact on his odds.
Perry: If you dig around, there are some 20-1's out there for the Open Championship, but overall there's not really a reason for a book to increase Tiger's major odds. They'll get more than enough action regardless of the number they throw out there. He'd have to be injured or have some pretty awful form, and even then, the odds probably would just hold steady.
What odds would you need to bet on Tiger at the Masters?
Sobel: It all depends…
Unlike my colleague on here, I don't make many (read: any) futures bets, even though I understand they can be very lucrative. Whenever I'm asked in December or January for a Masters pick, I counter with a list of my own questions: "What kind of form have all the top players shown? Who's won already? What will the weather be like?"
Basically, if the signs start pointing toward another potential Tiger victory, that also means he's been playing well, which in turn means his odds have probably dropped to a number where I wouldn't bet him. Am I putting myself in a personal Catch-22? Absolutely, but the combination of Tiger showing some form and owning some juicy odds is one that can't happen.
Perry: Tiger isn't in play for me.
I would need a number in the high-20's or low 30's to catch my eye, but those will never come, so it's a moot point. I don't really bet favorites to begin with and I try to steer clear of public darlings, so Tiger will almost never make my card.
Golf futures are tough enough without having to pay a Tiger tax on his major numbers.
---
Who is the best value bet for the 2020 Masters right now?
Sobel: Justin Thomas (18-1)
I was very tempted to answer Patrick Cantlay, who is currently 28-1, but nothing screams value like JT owning higher odds than Jordan Spieth and Rickie Fowler. I'm sure Thomas doesn't care about this number, but if he does see it, the world's No. 4-ranked player should consider it a slap in the face to be behind these two buddies on this list.
I'm guessing this is a byproduct of Thomas never having finished in the top-10 at Augusta, but his results (39th-22nd-17th-12th) have been trending in the right direction and he's talented enough to win anyplace, anytime.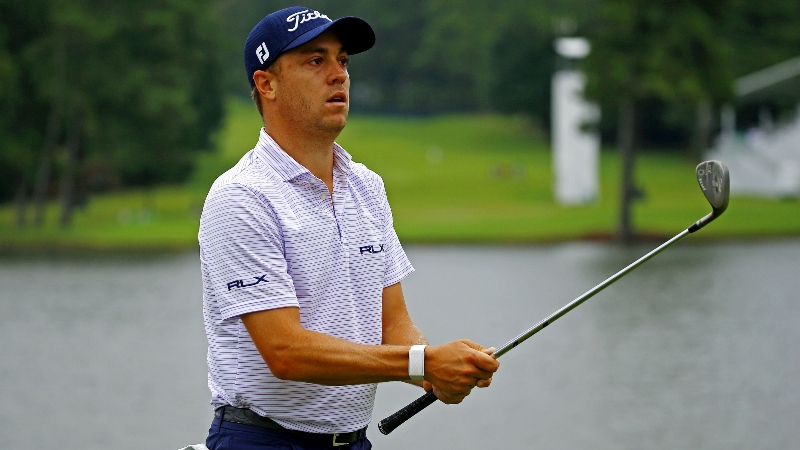 Perry: Of the favorites, I agree with Sobel about Thomas. But when looking this far out, I'm trying to avoid anyone under that 50-1 range until we get closer to the tournament.
There's not really much room for those odds to crash and it's important to remember if you bet someone now and he gets hurt and doesn't play, the vast majority of books will not refund you.
That being said, I'm drawn to guys like Matt Wallace and Tyrrell Hatton, who are in between 125-1 and 150-1. Wallace is already on my card for Augusta and Hatton is a guy I'm watching but won't make a play on until I see how he recovers from wrist surgery.
---
Which young gun are you most excited to bet on in 2020?
Sobel: Scottie Scheffler.
Viktor Hovland — and maybe Collin Morikawa and possibly Matthew Wolff, too — owns a higher upside, but the markets have already figured that out and adjusted accordingly, or in some instances, even adjusted too much.
Scheffler isn't too far behind any of these guys, but should hold more value, especially in the early part of the year.
I've told this story a few times already, but during the Byron Nelson event this past year, one caddie told me that Scheffler (who still wasn't a full-fledged PGA Tour member at the time) was the second-most talented player in the field, behind only Brooks Koepka. The books will learn that soon, but hopefully not before he remains reasonably priced to start the year.
Perry: None
Like Sobel mentioned, the books are quick to undercut the numbers on guys like Hovland and Scheffler. When Morikawa won, he was the favorite. With this type of player, it's almost better if the flame out a bit early and fall off the radar.
In the meantime, I'll keep my eye on a couple of the rookies like Harry Higgs and Chase Seifert who had solid seasons on the Korn Ferry Tour with good ball-striking numbers. They aren't the eye-catching names, but in golf, that's where the value tends to be.
---
The current Ryder Cup odds are USA -140/Europe +140, which way will those odds move?
Sobel: They'll move toward Europe.
I'm not sure that we'll necessarily see any major line movement based on roster composition for the two sides or success of those on either roster. We know most of the main characters already — and we know how good they are.
Once news starts leaking about how lengthy Whistling Straits will play, I'd expect a little steam toward the U.S. side, as that will obviously be more advantageous to Steve Stricker's side.
But really, when it all comes down to it, bettors will see value in a team that seemingly wins most of these competitions while being an underdog. I think the U.S. still tees off as a favorite, but the numbers will balance out as we get closer.
Perry: I don't see it moving much in either direction. Maybe slightly toward the US if anything. Having home-course advantage is so important with this event. The Americans will have everything set up to fit their bombing style.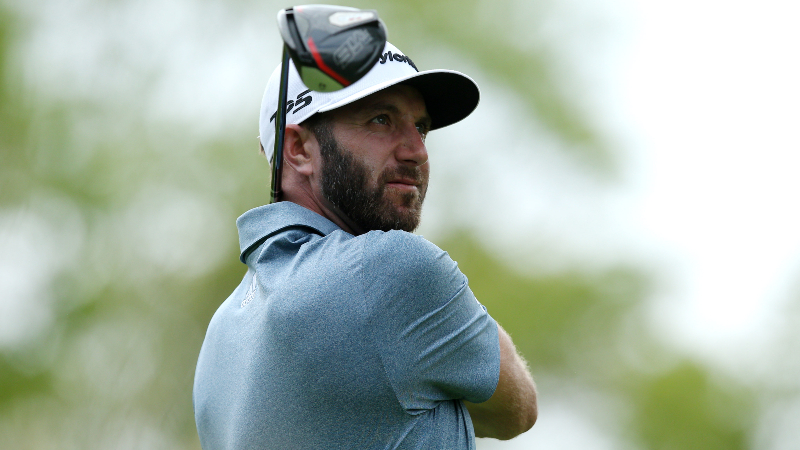 Will anybody outside of Rory McIlroy, Tiger Woods or Brooks Koepka close as the favorite for a Major? If so, who?
Sobel: No.
I just think these three guys are too talented and — just as importantly — too popular for any of them to not serve as the favorite at any major. If anyone can do it, Justin Thomas and Jon Rahm are the obvious choices, but they'll have to win one and contend at another to usurp any of these players at either of the last two majors.
I love the new schedule, with The Open serving as the final major in July, but that also means less time for a new potential favorite to establish himself. No longer can a player who's, say, third on the PGA Championship board win at Firestone, then vault to the top of that list the next week.
Perry: Jon Rahm and Justin Thomas are the guys who should get up there, but they're also the most underrated of the top guys, so they'd probably need to win one to jump into consideration.
Dustin Johnson is also in play here. He's still closer to the top of the board than either Rahm or Thomas and he usually plays well early in California and if he combines that with some strong results at Augusta and the PGA, I could see him bouncing back as a US Open favorite this year.
---
Are there any numbers that jump out at you right now for the 2020 Open Championship?
Sobel: Absolutely…
Following a lengthy winner's list that included Harry Vardon, Walter Hagen, Bobby Locke and Greg Norman, Royal St. George's has yielded a pair of unsuspecting champions in Ben Curtis (2003) and Darren Clarke (2011). That's an admittedly small sample size to presume that we'll again witness a player with long odds clutching the Claret Jug, but it at least shows us the possibility.
Matthew Fitzpatrick (50-1), Matt Wallace (60-1) and Marc Leishman (75-1) are a few of the names that feel intriguing this far in advance, but you can get me a little excited all the way down to Joaquin Niemann (140-1). We really haven't had an out-of-nowhere major champion in about a decade — they've all been certified studs or at least solid pros — but if you're banking on one event and one host course to give us the next Y.E. Yang, my money's on this one.
Perry: Sobel mentioned my one bet, Niemann, who I grabbed at 150-1 in September.
This is an event I like to wait on more than any other major. With the weather concerns, I try to limit early exposure but, this is a great course for someone to come from off the radar (just remember to make sure that your longshot bet is actually in the field).
With this event, keep an eye on the Euro Tour form as much as what is going on stateside. We saw Darren Clarke win last time here, but we also got top-10 finishes from European regulars like Thomas Bjørn, Simon Dyson and Raphael Jacquelin.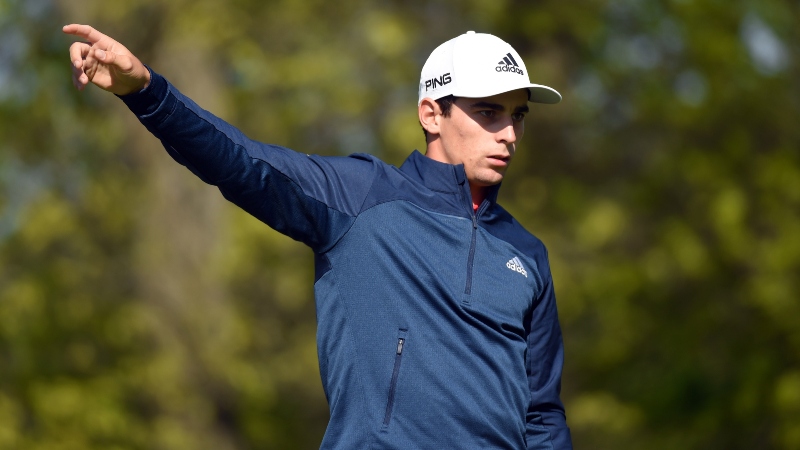 If you had to make a bet on the 2020 FedEx Cup Champion, who would you pick right now?
Sobel: Sungjae Im (66-1)
Depending on which marketing campaign you choose to believe, the FedEx Cup is either a season-long competition or a brief playoff series that rewards either long-term consistency or short-term excellence.
The truth is, a player who can win at one of the three playoff locations obviously owns the best chance, which makes me interested in a guy like Xander Schauffele, who's won at East Lake. But I still think picking the winner of this thing is a crapshoot, so I'll take a guy who racks up points by playing every week and owns a nice big number to keep me excited for the next eight months.
Im is about to blow up and this might be the best place to get some value on him.
Perry: Hideki Matsuyama (50-1)
This is far more random than it appears. On the surface, a season-long race should result in the cream rising to the top. But in reality, it all comes down to who catches fire for a two-or-three week stretch.
When Hideki is dialed in, we've seen him reel off wins in impressive fashion. With the Olympics in Japan following the major season, no one has more motivation to be peaking at this time of the year than Matsuyama, and I could see that rolling into the FedEx cup.
---
What longshot will make the biggest leap in 2020?
Sobel: Dylan Frittelli.
I've already mentioned a few of the guys I like on different levels — Hovland, Scheffler, Wallace, Im — but I'm going deeper off the radar for this pick. Frittelli is a guy who's proven he can win, with two European Tour titles and one on the PGA Tour already, plus he's played well on a bigger stage, entering the weekend at the most recent Open Championship in a share of eighth place before faltering to T-32.
He's never going to be a world-beater, but the man who's ranked 102nd in the world right now should be able to crack the top-50 in the coming year.
Perry: Jazz Janewattananond
Jazz absolutely destroyed the Asian circuit this fall, winning five times. He doesn't have PGA status yet, but his world ranking has him in position to qualify for every WGC and major in 2020.
We saw him show up on the leaderboard at the PGA Championship and hang out on the first page for quite awhile last season, so when his game is on, he can compete with the best in the world.
If he gets a good WGC result early at match play or Mexico, that will open a few doors for him to get into some weaker fields where he has a chance to come out with a win.
How would you rate this article?