2021 Farmers Insurance Open Odds & Picks: Our Top Matchups & Prop Bets at Torrey Pines
Credit:
Tom Hauck/Icon Sportswire via Getty Images. Pictured: Tony Finau
The 2021 Farmers Insurance Open tees off at Torrey Pines in La Jolla, California on Thursday, January 28.
This year's field is as deep as it is confounding, and questions abound for many of the players near the top of current oddsboards.
But not to worry: Our golf betting staff is here to make sense of it all. Here are our favorite matchups and prop bets at Torrey Pines:
We have arrived at the part of the PGA TOUR calendar where things start to heat up. Most players are coming into the Farmers Insurance Open with at least one tournament under their belt. The whispers about the looming Major Championships start getting a little bit louder. And, of course, this event takes place at one of the TOUR's most iconic tracks: Torrey Pines.
Here are our favorite props and matchup bets for the 2021 Farmers Insurance Open:
Props
Jason Sobel
Tony Finau Top-5 (+450), Top-10 (+250), Top-20 (+110)
Stop me if you've heard this one before: This past weekend served as yet another Finau contention – and yet another disappointment, as he could only parlay a share of the 54-hole lead into a solo fourth-place result.
Many will look at such a finish as yet another in a long line of setbacks for the long-hitter, but I'll forever insist that close calls are way more advantageous to future success than mediocre finishes – and it appears Finau feels the same way, at least publicly.
"Man, I'm kind of leaving today pretty encouraged," he said after a respectable final-round 68. "I played nicely. I've been working on some things in my golf swing, changed up the putter this week, some positives for me and I like where the game's at. It's real early in the calendar year. I didn't play very good in Maui, so this is actually pretty encouraging for me."
Even with his latest result notwithstanding, this has been my favorite spot to play Finau for a half-decade now. Since 2015, he's never finished outside the top-25 in a half-dozen starts, including top-six results in three of the last four years. "Torrey Pines seems like a place that sets up great for me," he added. "It's a golf course that I like and have had some success and hopefully I just carry this one over."
As I've written so often in my tournament previews before, if you're too snake-bitten to back Finau outright anymore, I don't blame you. That doesn't mean, though, that you should completely fade him – and especially not this week. I love Finau in prop bets at this tourney.
Josh Perry
Tony Finau Top-20 Finish (+110)
Sunday was obviously disappointing for Finau, but his game looks like it is in a good place and this is a great course for him. He's finished inside the top-20 five straight years at this event and the one time he missed a T20 was in his Torrey Pines debut when he finished 25th.
I'll take the plus-money on him to continue his roll at a course that suits his game.
Chris Murphy
Talor Gooch Top-10 Finish (+850)
Similar to Josh, I am a big fan of Talor Gooch this week, but I am going to go a bit more conservative in this field and line him up for placement value. He comes in from The American Express after an up and down weekend, but still a respectable 21st-place finish.
The setup at Torrey Pines is a better fit for his game as he has the length to compete on the large track as shown by his third-place finish in 2019 and three straight made cuts.
Gooch also shows a high preference for putting on poa annua and just having that confidence can be half of the battle on these greens. He's certainly worth a sprinkle all the way up top, but I'll put the majority of my focus on this ability to place well at this week's Farmers Insurance Open.
Matt Vincenzi
Gary Woodland Top-10 Finish (+750)
Enjoy these long odds on Woodland while they are available, because they won't last long.
Gary said last week how much of a relief it was to finally play golf pain free after his injury, and his results were encouraging. He finished 16th (his first top 20 since last July) and gained four strokes tee to green. The small glimpse of his previous form is plenty reason to get behind Gary on a top-10 or an outright bet (+7000).
Woodland plays his best golf on the West Coast including a U.S. Open victory at Pebble Beach. He also has had some success at Torrey Pines with four top-20's in his past five trips. Giving Woodland a shot at these odds is certainly a worthy gamble.
Landon Sillinsky
Phil Mickelson to miss the cut (-134)
Mickelson is simply out of sorts at the moment. He ranks bottom five in this field in SG: Off-the-Tee over his past four, eight, 12 and 16 rounds. Torrey Pines also has not been too kind to Lefty in the past, having missed four of his past nine cuts at this event. He's failed to make the weekend in three of his past four PGA TOUR events as well, and even when he did sneak through the cut line at Augusta, he shot 79 and 73 over the weekend to torpedo any chance of placing.
If any other player had the rolling stats of Mickelson, they'd be -200 to miss the cut. I'm happy to take some value here and watch him spray it all over the place this week.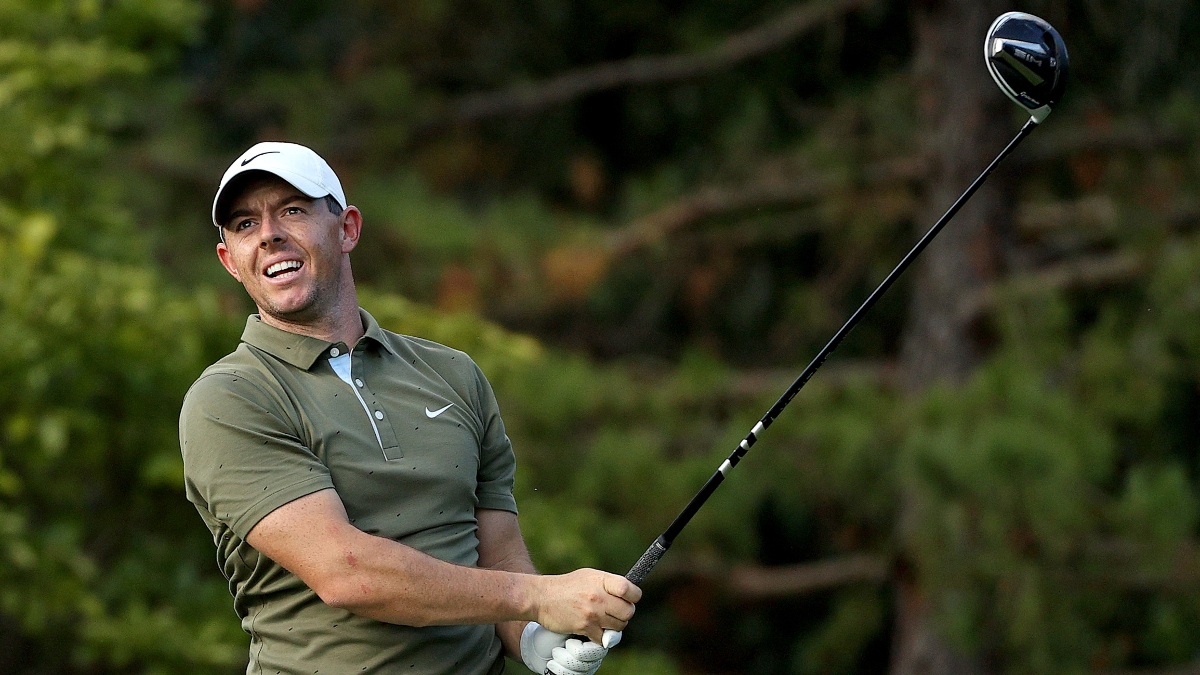 Matchups
Jason Sobel
Ryan Palmer (+110) over Billy Horschel
To an extent, every pro has favorite venues, but Palmer tends to be more of a course horse than most. When he finds a place that fits his eye, he tends to continue playing well there year after year.
Such is the case at Torrey, where he lost in a playoff three years ago, then followed with finishes of T-13 and T-21. Add in some strong recent form and the world's 28th-ranked player clearly owns some value — especially as plus-money in this matchup. It's not that Horschel has played poorly here — two top-10s and seven made cuts in 10 starts — but he clearly doesn't have the same track record as Palmer.
I'm always seeking head-to-head 'dogs where I can exploit the price and this one is screaming for us to hop aboard.
Chris Murphy
Joel Dahmen (-110) over Charley Hoffman
I'm going back to Joel Dahmen here after he missed the cut last week at PGA West. It was his first TOUR event of the year and I am willing to look past that result as he heads to a tournament where he's made two straight cuts, including a ninth-place finish in 2019.
I'll be honest this play is as much on Dahmen as it is against Hoffman who withdrew after 36 holes last week citing back issues. I am a bit surprised to still see him in the field this week as it had to be a real issue with him playing well and in a tie for 10th heading into Saturday's Round. He now has to rely on that balky back in cool and potentially rainy conditions this week, which could open the door for him to check out early.
There's a lot of speculation on that end, but Dahmen to me is the better play all things considered and I'll jump in on him without having to pay much juice for it.
Matt Vincenzi
Rory McIlroy (+110) over Jon Rahm
Rahm has of course been excellent in his career at Torrey Pines and won this event in 2017. With that being said, Rory McIlory also has some encouraging results, finishing third and fifth in his only two trips.
Rory is also coming off of an excellent week in Abu Dhabi where he finished third in a very strong field. I think this week is the start of a huge year for Rory now that he is a bit under the radar with the other elites playing so well.
Rahm withdrew last week with an undisclosed injury and is also going through an equipment change which is enough for me to take the value with Rory here as an underdog.
Landon Sillinsky
Tony Finau (+110) over Xander Schauffele
For whatever reason Schauffele has never played well at Torrey Pines, missing the cut in four of his five trips to La Jolla. Finau on the other hand has some of the best course history in this field, having never finished outside the top 25 in any of his six appearances including three top-10s.
Finau is labeled as someone who cannot close, which is somewhat of an unfair moniker considering he's played well on every Sunday he's been in contention. He just seems to be on the wrong side of variance.
Finau is coming into play this week locked in, finishing fourth at the American Express last week after gaining strokes both on approach and off the tee in each of his three rounds on the Stadium Course.
It may be a little hard to outright him at +1700, but I am happy to side with him at a course he loves at plus-money against Schauffele who has yet to show much of anything at Torrey.
How would you rate this article?