2021 John Deere Classic Odds, Picks, Betting Predictions: Our Favorite Outrights, Longshots, Props & More
Credit:
Mike Ehrmann/Getty Images. Pictured: Jhonattan Vegas
The 2021 John Deere Classic kicks off Thursday morning, with most of the PGA TOUR's best players already overseas for next week's major championship.
That makes the John Deere one of the weakest field events of the year -- but that doesn't mean there isn't money to be made betting it.
Get our favorite outright picks, longshots, props and more for the John Deere Classic below.
With just one week to go until the 2021 Open Championship, the field for this week's John Deere Classic may be lacking in starpower, but that doesn't mean that it is wanting for betting value. In fact, with so many of the game's biggest names either playing overseas in the Scottish Open or taking the week off to gear up for Royal St. George, the door is open for basically anybody to take home the prize this week at TPC Deere Run.
Here are all of our favorite bets on the PGA TOUR this week:
2021 John Deere Classic Picks
Outrights
Kevin Streelman (+2500)
Two weeks ago, Streelman was an obvious and popular pick at the Travelers Championship. He was fresh off four consecutive top-20s, had won that tourney previously and was runner-up the previous year.
An opening-round 67 had many looking smart early on, but a 72 the following day — hardly a total blow-up – left him on the wrong side of the cut line. One average Friday, though, shouldn't distract us from Streelman's strong run of form lately.
He owns serious Steve Stricker/Zach Johnson vibes, the OG course horses for this one. And while his record here doesn't compare with what he's done at the Travelers, three top-10 finishes in eight career starts shows that the Midwest man likes playing some Midwest golf.
Zach Johnson (+4300)
I'll take a chance on Zach Johnson at this number. His irons were great the last time out at the Travelers. He gained 4.5 strokes with the approach, but the putter wasn't good.
I really didn't have any plans on betting him because his exemplary course history is usually baked into the number at this event and we usually just see him under +3000. At this number though, I'll take a chance those irons keep going in the right direction and he can find a better week on the greens on a more comfortable course.
Maverick McNealy (+4500)
It's hard to fathom some of these names at the numbers being offered this week for the John Deere Classic and that certainly fits for Maverick McNealy who is seeking his first TOUR win. He is just +4500 but everything is trending in the right direction as he has three straight made cuts, and has the skillset to be successful at TPC Deere Run.
This tournament often turns into a putting contest and that is arguably the best facet of McNealy's game. He rolls it well, and bentgrass is one of his favorite surfaces. He's coming in off a week at the Rocket Mortgage where he gained 5.5 strokes ball-striking against a slightly stronger field, and if he does that again he will be in contention throughout the weekend.
Zach Johnson (+4300)
ZJ's course history at TPC Deere Run simply cannot be ignored.
With four top-5 finishes in his past seven trips to the course and a win back in 2012, he contends more often than he doesn't at the John Deere Classic.
Normally, I would dismiss his course history considering he hasn't won since the 2015 Open Championship, but this season, we have seen some older golfers win after a long layoff.
Additionally, the Cedar Rapids, Iowa, native gained 4.5 strokes on approach in his most recent start at the Travelers and finished 25th despite losing an uncharacteristic 1.5 strokes with the flat stick.
Johnson is an easy golfer to overlook in 2021, but he can absolutely contend at this course.
Russell Henley (+2000)
This is probably the worst field we will see all season, hence why Henley is as short as he is. Despite the ugly number, he remains one of the better ball-strikers teeing it up this week and is coming in hot, posting back-to-back strong finishes at the Travelers and U.S Open.
Over his past 48 rounds in this field, Henley ranks sixth in total strokes gained, second in SG: Approach and 10th in SG: Tee-to-Green. He's been close to winning a couple of times this year, posting four top 10's in 19 starts. His history at TPC Deere Run is strong as well, finishing runner up and T-27 in two trips.
If he drains a few putts this week he should be in contention and we get a decent price discount from other guys at the top of the board this week.
Sungjae Im (+1700)
In a field devoid of an out-and-out favorite (like Bryson DeChambeau in Motown last week), I'm taking a psychological approach at this week's selection.
All five shortest odds at the Deere qualified for The Open Championship, but only Im, the third-shortest, has elected not to compete in the major (in favor of a strategy to prep and peak for the Olympics). If I'm going to subscribe to the theory of concern for looking ahead at the next object on the horizon, I'm not pushing any units toward the other four.
If you want evidence of this apparent lunacy, the last three winners of the Deere weren't yet eligible for The Open when they prevailed at TPC Deere Run. It's not the strongest trend but it's stronger than the alternative.
Doug Ghim (+6600)
With the field for the John Deere resembling more of what we would see in a typical swing season event, I'm starting my card a little further down the board than I usually would. This week we should be targeting golfers who can put up birdies in bunches, as the winning score is likely to be in the neighborhood of 20 under par.
I've documented my frustration with Ghim since he arrived on TOUR. We know he's a great tee-to-green player who is going to put himself in position to compete often. But as one of the worst putters on TOUR, it's been hard to imagine him breaking through to actually win a golf tournament. Recent trends with the flat stick however do provide some hope, as Ghim has gained strokes on the green in three of his last four events.
If he can keep that putter hovering above field-average, he should be able to give himself a good chance this weekend.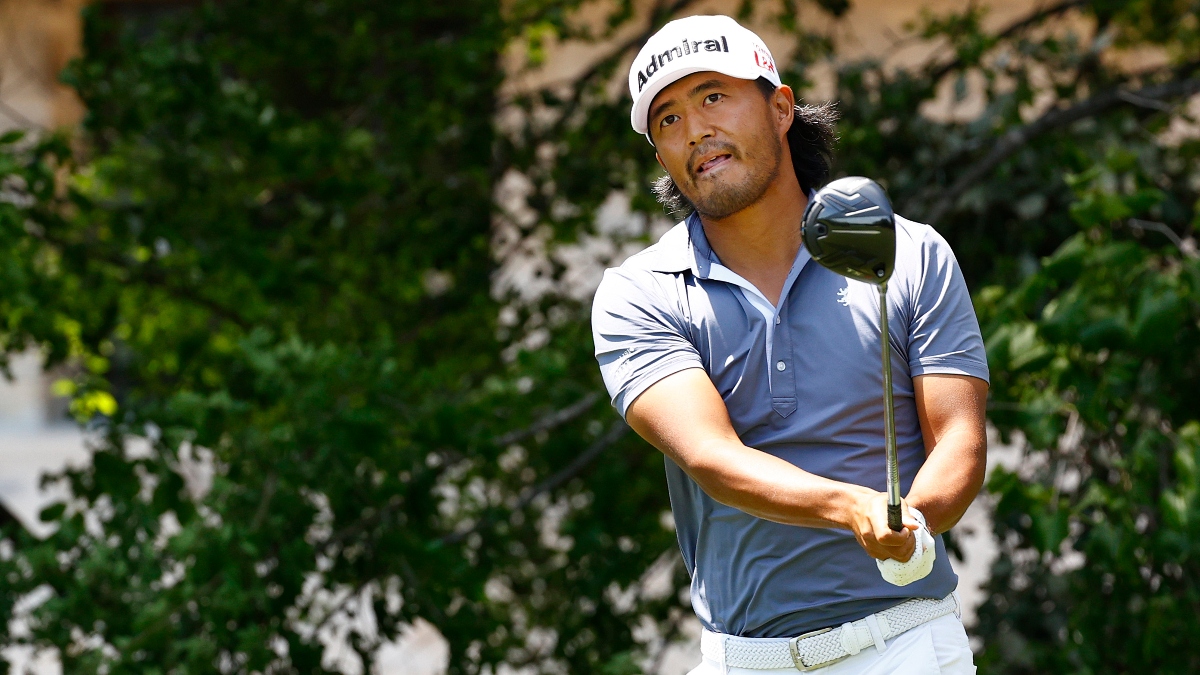 Longshots
Jason Sobel
Satoshi Kodaira (+15000)
I honestly thought there was some mistake when I started scrolling down the odds board this week and didn't see Kodaira's name. Turns out, he's got some Cam Davis-level prices this week, which makes very little sense. He's coming off an MC at the Rocket Mortgage, but his previous four finishes were 36th-19th-13th-11th.
I don't love the fact that his results have moved in descending order in his past five starts, but I do like this number in the betting markets and certainly don't mind him as a contrarian OAD play on a week when most of your fellow poolers will stick with the guys at the top.
Josh Perry
Jim Herman (+16000)
Despite the weak field, longshots don't tend to win at this event so I'm limiting my exposure down the board to just one play, Jim Herman at +16000.
Herman is coming off a 25th and 26th in his last two starts, which is about as much form as we see from him. He's also got a 10th here back in 2013, so if he's playing well, he can fit the bill here.
Chris Murphy
Brandon Hagy (+15000) 
My longshot pick this week is as much about the number as anything else as Hagy simply shouldn't be this long in this weak field. He is coming off a sixth-place finish at the Rocket Mortgage where he gained strokes across the board, after all.
While he won't necessarily need his biggest strength, his length off the tee, he was dialed in throughout the bag last week. He also has an extreme preference for the bentgrass greens he will see this week at TPC Deere Run, which makes him an intriguing option at really long odds for the John Deere Classic.
Matt Vincenzi
Beau Hossler (+8000)
There are very few courses on TOUR that Beau Hossler can truly contend at, but TPC Deere Run is one of the few where he could have a shot.
When examining past winners of the John Deere Classic, the most glaring consistency is putting. To win at TPC Deere Run, you have to be a great putter, or at minimum, be capable of getting scorching hot on the greens.
Hossler fits that description. The 26-year-old is one of the best putters on TOUR, and not too long ago was thought of as an intriguing up-and-comer.
Bentgrass greens are Hossler's specialty, and it's reasonable to expect him to gain plenty of strokes on the field this week.
Additionally, the rest of Hossler's game is surprisingly starting to come around. He has gained strokes tee-to-green in three consecutive events, which is the first time he has done that since September 2020. In those three recent events, Hossler finished 19th, 10th, and 25th, respectively.
I am looking for the University of Texas product to build off of those performances in a weaker field at the John Deere Classic.
Landon Silinsky
Jhonattan Vegas (+5500)
Vegas is quietly having a pretty strong season, having made the cut in 16 of his 21 starts, including nine of his past 10. He also has three top-10's on the year, most recent of which came at the Palmetto a few weeks back where he finished T-2.
Vegas has been on a ball-striking heater of late, ranking No.1 in this field in SG: Off-the-Tee and 23rd in SG: Approach over his past 24 rounds. He also ranks 11th in total strokes gained in that time frame. He's made the cut at this event in four of five starts, including a T-3 in 2014, so he clearly knows the course well.
Rob Bolton
Vaughn Taylor (+16000)
So close last week with Troy Merritt at +10000. It was the second-best kind of sweat. Then again, all that don't result in paydirt tie for worst.
Because of the construct of this week's field, the target requires a move into the four-digit value to consider a worthy candidate, or at least that was my instinct. It's wide open, so I'm leaping into the other direction.
Taylor is 45 years of age, so this is the season in which it makes sense to elevate the expectations. That deserved nod to numerous winners of a certain age aside, he's performed well throughout his career at TPC Deere Run with five top 20s among nine paydays. A T6 in the last edition in 2019 remains his best finish anywhere since, and he matched it at Copperhead just two months ago.
Still among the best in splitting fairways and sinking putts, and he's second on the PGA TOUR in proximity to the hole, so it's as simple as marrying the course experience with his real-time precision. But hey, he missed only 15 GIR over four rounds two years ago. Doesn't feel like that much of a leap anymore, does it?
Bryan Berryman
Patrick Rodgers (+8000)
Seemingly every week, Patrick Rodgers pops up on the leaderboard early in tournaments, only to fade on the weekend. It seems to be the story of his career up to this point. A guy who shows flashes, but is constantly plagued by inconsistent tee-to-green play. He's always been a player who has leaned heavily on his elite putting to keep him in contention. Over 176 tracked events, he averages over a half-stroke gained per tournament played on the greens.
Recently his ball-striking has come to life while the putter, of all things, has been letting him down. He gained over 7 strokes tee-to-green over the last two events, but lost 9.7 strokes with the flat stick. That is the worst two-tournament putting stretch over his nine-year PGA TOUR career.
Rodgers' putter will come back, that is a statistical certainty. If he can continue the recent stretch of positive ball-striking, and marry it with what we typically expect of Rodgers on the greens, he definitely has a chance to win and certainly worth a small position on your betting card for the weekend.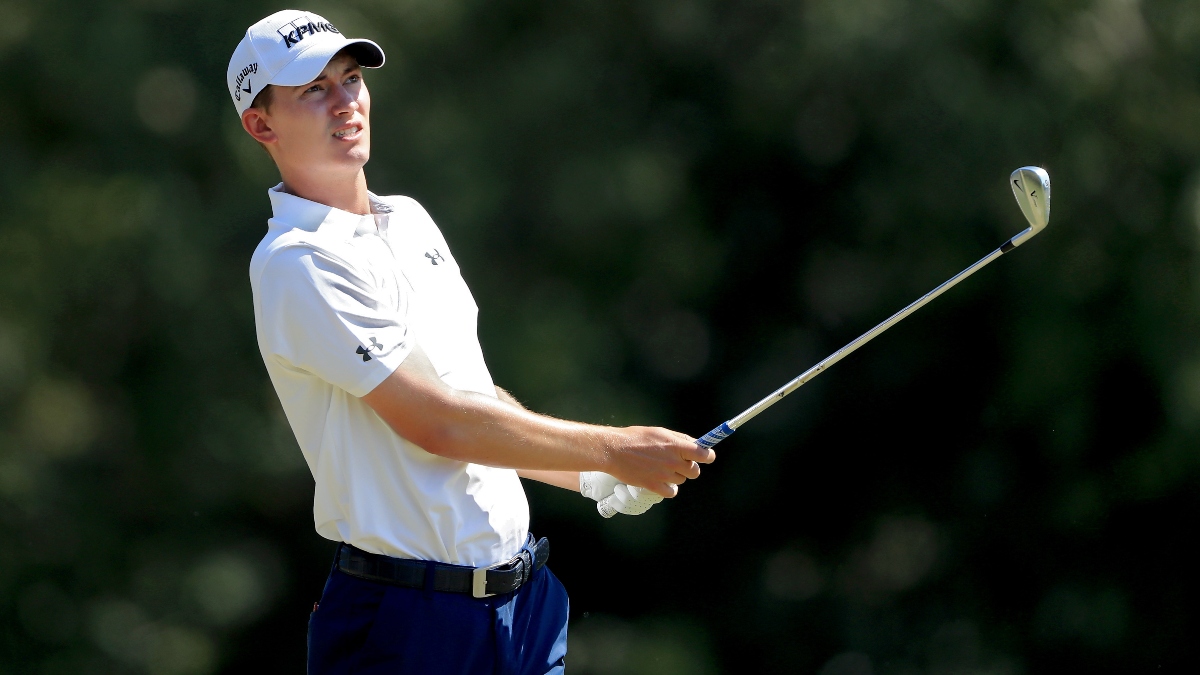 Props
Jason Sobel
Maverick McNealy Top-5 Finish (+800)
So far this year, McNealy is proving to be a short-course assassin. He was runner-up at Pebble, T-4 at Harbour Town and T-20 at Colonial, which is more than just a coincidence.
It's taken a little while, but the all-everything up-and-comer from Stanford is starting to realize his full potential on the highest level and this should be a perfect fit once again.
At 7,257 yards, Deere Run is longer than those aforementioned three host venues, but it never feels like it plays that long. He should be in the mix once again.
Chris Murphy
Aaron Wise Top-10 Finish (+335)
The concern with Aaron Wise always surrounds his short game, more specifically with his putting. He will need to need to be solid with the flat stick to make enough birdies to truly contend for the win this week and that's where my concern runs to make him a favorite bet in the outright market.
I'll still likely be on there, but the safer bet is for him to have a top-10 type of week where he can excel with his ball-striking. He also has a solid finish in this event previously in his career and his game is in the best spot it's been to this stage.
Matt Vincenzi
Patrick Rodgers Top-10 Finish (+650)
Patrick Rodgers was once a highly-touted young golfer, but those talents have yet to result in his maiden PGA TOUR win. That said, the 29-year-old has been on the brink a few times, including during the 2017 John Deere Classic. That event will forever be known as the tournament in which Bryson DeChambeau earned his first PGA TOUR victory; therefore it is easy to forget who finished second that week and had a chance to win down the stretch. That was Patrick Rodgers.
The Avon, Ind. native returns to TPC Deere Run in 2021 in the midst of a slight career resurgence. While he hasn't boasted many top finishes, he has been flashing on leaderboards occasionally of late. If there is an event where the Bentgrass putting specialist can contend again, it's the place where he almost got it done in 2017.
Landon Silinsky
Adam Schenk Top-30 Finish (+225)
Schenk is normally one of the more reliable cut-makers for us in DFS at bargain bin prices, however, there are some spots we can look to target him aggressively in the betting market. This should be one of those spots, as we know he's a pretty strong ball-striker, ranking 22nd in this field in that department over his past 48 rounds. He's also played this event twice and finished T-6 his last time out, so he's shown he can get his way around TPC Deere Run.
He hit it pretty well last week at the Rocket Mortgage, and I expect that to continue this week.
Rob Bolton
Alex Smalley Top-30 Finish (+500)
The Duke product is an automatic Sleeper with a pair of top fives on the Forme Tour punctuating 10 top 25s in his last 11 starts across three tours. That includes both stops in Punta Cana on the PGA TOUR.
If you don't want to be as bold as this line, settle for +280 for a top 40.
How would you rate this article?
This site contains commercial content. We may be compensated for the links provided on this page. The content on this page is for informational purposes only. Action Network makes no representation or warranty as to the accuracy of the information given or the outcome of any game or event.