2021 Memorial Tournament Odds, Picks, Betting Predictions: Our Favorite Outrights, Sleepers, Props & More
Credit:
Gregory Shamus/Getty Images. Pictured: Adam Scott
The 2021 Memorial Tournament will have a new look this year after renovations to Muirfield Village -- so who should you bet in one of the most interesting non-major tournaments of the year?
Our staff is keying in on Tony Finau, among plenty of others, to compete at Jack's place this weekend.
Get all our favorite Memorial Tournament bets below.
The PGA TOUR heads to one of the most iconic courses this week for the 2021 Memorial at Muirfield Village. While Jack's Place has been on the TOUR calendar for nearly 50 years, it will look different this time around as the course underwent some major renovations right after it hosted back-to-back events last summer.
Muirfield Village will feature completely new greens, fairways and bunkers, plus it was lengthened to nearly 7,500 yards. So, while we do have few decades of history to use here, the changes can throw a wrench into things.
Most years we see one of the bigger names hoist this trophy, but there have been a couple of major surprises here in the past. In fact, David Lingmerth and Willie McGirt went back-to-back here at 400/1 and 200/1, respectively, in 2015 and 2016.
Check out our favorite bets for the 2021 Memorial Tournament:
Outrights
Viktor Hovland (+1800)
Full disclosure: With it being a long holiday weekend, I wrote my preview this week on Sunday night, before the odds were listed. I wasn't exactly prepared for Hovland to be the (gulp) second-favorite in some books. Fortunately, shopping around can offer a few somewhat more reasonable prices.
Over the last few years, the winner's circle at Muirfield Village has often served as a stepping stone or building block for some of the game's best young players. Bryson DeChambeau won the Memorial in 2018 and Patrick Cantlay won it the next year, each title leading to bigger and better things not long after. Last year's winner, Jon Rahm, might not exactly fit this narrative – at least, not yet – though Collin Morikawa, who won the Workday on this very same course the previous week last year, certainly does. If we're seeking another mega-talented young player who could use this event as a springboard to more accolades, then Hovland seems like a solid bet.
While he didn't play great in his Memorial debut last year – a T-48 which featured rounds of 74-66-77-79 – he did finish solo third in the Workday. He's been on the verge of big things lately, too, with a pair of T-3 results before a T-30 at the PGA Championship. This could be the week.
Patrick Cantlay (+2200)
I'll take a rare stab at the top of the board here with Cantlay. There is a chance a bigger number pops up later in the week, but I like this price to start my card.
Cantlay has terrific course history here with a win and two other top-7 finishes. He struck the ball really well at the PGA Championship but looked lost on the greens. Perhaps coming back to a more comfortable course will be the remedy to get him back on track.
Tony Finau (+2700)
I hesitated on this pick because, frankly, I don't like the number. I really thought we would get Tony Finau in the mid-30s, but at the end of the day, I will trust my gut. He was the player that stuck out to me the most as I was doing my summary article for the Charles Schwab and for the first time in a long time, I was ready to bet Finau to win.
His numbers speak for themselves over the last few weeks as he's gained 8.6 and 9.3 strokes, respectively, tee to green in his last two events. Last week at Colonial Country Club he did it with over eight strokes gained ball-striking, but he simply couldn't put the ball in the cup, as he gave back 4.4 strokes putting on the week.
I'll bet that the putting will come back for Tony this week at the Memorial, and if he keeps the ball-striking dialed in, he will be a force to contend and possibly win this week. I believe he will win another event on TOUR soon, and this is the type of layout and field I expect to see him finally pull it off.
Patrick Reed (+3400)
When Patrick Reed wins, it's often in very strong fields. He seems to play his best golf when there is a lot on the line, and that will be the case this week at Muirfield Village.
Reed missed the cut last week at Colonial, which isn't a concern for me; in fact I see it as a point in his favor. Reed is a golfer who doesn't necessarily need to be coming into an event in peak form in order to win. His most recent win at Torrey Pines was following a missed cut at PGA West. The next two times he missed the cut, he had finishes of 22nd (THE PLAYERS) and sixth (Wells Fargo) in his next start.
The course should be a good fit for him considering he plays long par 4's very well and bentgrass is his best statistical putting surface. His course history would agree, as he has finished in the top-10 in two of his four most recent trips to Muirfield.
Additionally, the sweet spot for Reed wins seems to be in the +3000 to +5000 range so this feels like a perfect bounce-back win spot for the mercurial star.
Keegan Bradley (+4500) 
I don't think people have truly realized how good Bradley has been this season. Over his past 48 rounds in this field which dates back to the CJ Cup, there's only four players who rank ahead of him in SG: Tee-to-Green: Jon Rahm, Justin Thomas, Corey Conners and Collin Morikawa. Maybe you've heard of a few of those guys.
The difference for Bradley has been his putter, which used to be a major, major liability has simply turned into a non issue, as he's been basically TOUR average in that department over his past 10 events or so. He's posted a handful of strong finishes at Muirfield over the years, and the way he's been striking it of late makes him a tough player to ignore, especially with there being such little value at the top of the board this week.
Bryson DeChambeau (+1850)
Gotta love it. The No. 1 in my Power Rankings slots as ninth-shortest at DK. (He's T2 and shorter at both FanDuel and BetMGM.) Of course, we all could select three favorites apiece and still feel like we've left value on the board.
So many of the notables arrive in form and with impressive course history, but only one landed with a special kind of chip on his shoulder. He's also a former champion (2018).
Charley Hoffman (+5000)
Hoffman continued his stellar 2021 season last week, gaining another 7.9 strokes on approach en route to a third-place finish in Texas. He's on an absolutely insane ball-striking run right now and he is showing no signs of slowing down.
Since the AT&T event at Pebble Beach in February, Hoffman has gained 42.9 strokes on approach over the fields he has competed in. His hot irons will be a significant advantage at Muirfield, a course that demands supreme accuracy into greens in order to find birdies.
Given the logjam of elite players at the top this week, finding a number this high on a player who has been this hot is a bet that we need to take.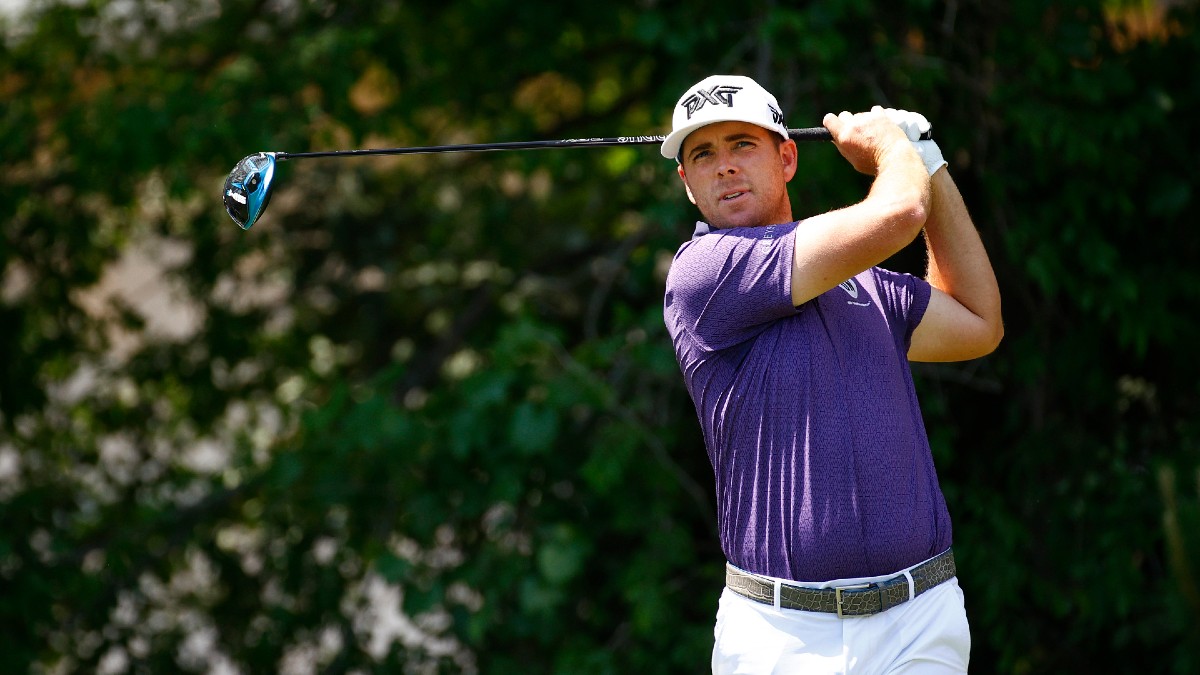 Longshots
Jason Sobel
Luke List (+17500)
Once upon a time, I thought List was, well, "budding star" might be an exaggeration, but I did think he was an up-and-comer who would become a very good PGA TOUR pro. At times, that's been the case, as he's been a solid player at times, with a few KFT wins and four top-three in the big leagues. I still think that, even at age 36, his best golf might be ahead of him rather than behind him, but that window is obviously starting to close a bit.
That said, his ball-striking numbers are impressive this season and I think there's value in taking him for props – anything from top-20 to top-40, which should have more value in a limited field. Playing on a sponsor's exemption, List has a T-6 and a T-17 amongst his last six results.
Josh Perry
Emiliano Grillo (+6600)
Emiliano Grillo was on my betting card last week and I'll go back to him again at +6600. The Argentinian is in good form after finishing eighth at Colonial and has had a good run at the Memorial before, finishing inside the top-25 in three of four starts prior to MCs in both events held here last year.
Grillo obviously needs the putter to cooperate to really contend, but we've seen players who struggle on the greens like Morikawa and Matsuyama come out on top here.
Chris Murphy
Adam Scott (+8000)
My favorite longshot of the week is with Adam Scott, who has been uncharacteristically inconsistent with his ball-striking this season. His biggest issues have been off the tee where he's lost strokes in bunches at times this year. That was never more apparent than with his very first tee shot at the PGA Championship a couple of weeks ago Scott sprayed it into the water on his way to an opening hole triple-bogey. Considering that blunder it's fairly remarkable that Scott was able to miss the cut on the number at the most recent major, and could be a sign that he's closer than it appears.
I'm going to take that chance on the Australian this week at +8000, as he heads to one of his favorite layouts at Muirfield Village. Scott ranks as one of the best players on TOUR at Jack Nicklaus courses, and he's had a great showing at the Memorial in his career. If he can put the full bag together this week there he can contend throughout the weekend and it'll have us looking back at why a player of his caliber was ever at such long odds.
Matt Vincenzi
Troy Merritt (+14000)
Merritt has quietly posted back-to-back seventh-place finishes at Charles Schwab and Bryson Nelson. He also seems to be a pretty good fit for Muirfield village as he finished 17th here in 2019. He's been playing well in all areas of his game and is gaining strokes across the board, which is encouraging.
In this field in his past 24 rounds he ranks 5th in Par 4: 450-500, which should be a major factor this week. He also ranks 14th in Strokes Gained: Around the Green which will be crucial at a course where the missed green percentage is one of the highest on TOUR.
Betting Merritt as a top-10 or first-round leader could pay dividends this week as well.
Landon Silinsky
Kevin Streelman (+5500)
Not exactly sure how much of a sleeper this is, but at 55/1 it's most certainly worth a bet. Few players in this field have the type of course history that Streelman has, as he boasts three top-10s and two additional top-20s since 2011. He also tied for seventh last year at the Workday, which as you know was also played at Muirfield.
Streelman is also coming in hot, posting three consecutive top-26 finishes, including a T-8 at the PGA Championship. He ranks ninth in SG: Ball-Striking and 12th in total strokes gained over his past 12 rounds in this field and everything looks to be in place for him to contend again at a course he fancies.
Rob Bolton
Kyle Stanley (+13000)
Man, did I feel like a newb when Jason Kokrak connected for victory at Colonial. He was +5000 and as close to the bull's-eye as it gets at one of the most predictable tournaments on the docket. I even wrote about it, yet still proceeded non-winners as my favorite (Scottie Scheffler) and longshot (Maverick McNealy) in our preview here. No such "obvious" sleepers at Muirfield Village, so it's back to finding value on an upswing.
Stanley is fresh off a T8 at Colonial where no one saved more strokes on approach and tee to green. His precision into greens also was second-best in the field. Meanwhile, with a trio of top-six finishes at the Memorial, his comfort level piggybacks the form at a time when Muirfield Village is wearing a new outfit, so to speak.
Remember, when greens are unfamiliar – as they are in large part after the widespread renovation – ball-strikers tend to pounce first.
Bryan Berryman
Cameron Tringale (+10000)
Which player has made the most money on the PGA TOUR this season without capturing a win? That would be Cameron Tringale.
Tringale has become one of my favorite golfers over the last two years mainly because I've made so much money backing him with top 20s, top 10s, and top 5s. The win is coming for this guy, so why not this week?
Jack Nicklaus designed this course to be a true test, one that will place pressure on every aspect of a golfer's game. I'm really honing in on complete players this week, and Tringale definitely fits the mold. Over the last 50 tracked rounds, he ranks 19th in SG: Approach, 9th in SG: Around the green, 27th in SG: Putting, 45th in SG: Off the tee, and 1st in Bogey Avoidance.
At +10000 we're getting a complete player that is backed up by the statistics I just presented. This is a great number.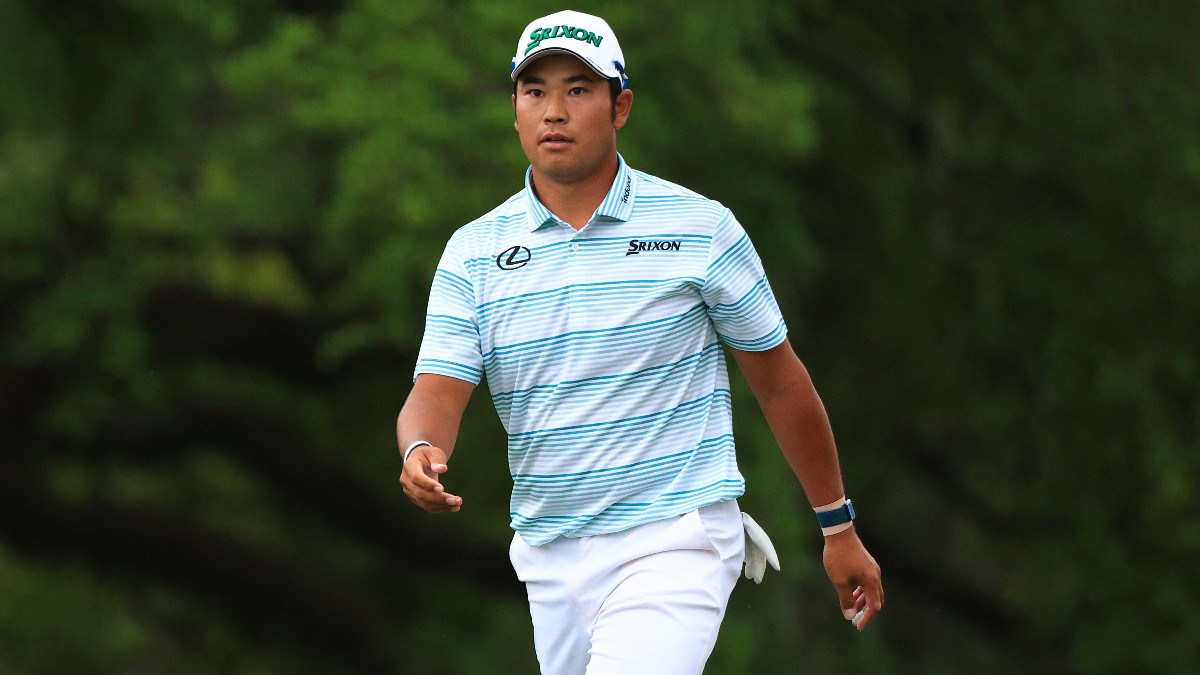 Props
Jason Sobel
Rickie Fowler Top-10 Finish (+550)
After a week spent interviewing players for the SiriusXM PGA TOUR Radio coverage at the PGA Championship, there were two who I really thought were on the verge of playing up to their potential. One was Justin Rose, whose T-20 at Colonial can be considered mildly disappointing, as is his decision to skip this week's event, where he owns a victory in 2010 and seven total top-10s in 14 career starts. He would've been one of my favorite plays this week, if only he had, you know, decided to play.
The other guy I'm optimistic about moving forward is Fowler, whose T-9 at Kiawah was his first top-10 since the third week of 2020. He's drawn a lot of criticism since then for a lot of different things, but his game has clearly turned a corner.
There's no doubt he's still going to have some setbacks and likely won't be consistently in the mix every week, but I'd rather jump back on the wagon too early than too late. With three top-10s in 11 career starts at this one, I think course familiarity should work in his favor this week.
Chris Murphy
Hideki Matsuyama Top-5 Finish (+500)
I gave a lot of consideration to Hideki as my best outright bet because he had an early and attractive +3000 available to win when odds were released. Those odds have backed up a touch, but it doesn't change the fact that I like the current Masters Champion to have a good week at Muirfield Village.
He came back from his post-Masters layoff in Japan just as sharp as when he left. Mastsuyama gained nearly six strokes ball-striking in his return at the Byron Nelson, before reeling off nearly 10 in that same category at the PGA Championship. This could be a scenario where the Japanese star finally had the weight of his country lifted off of him with his major championship win, and that could give him the confidence to swing free for victories each week he tees it up.
Hideki looks good on many different levels this week, which has me dialed in for a Top 5 finish, but I may also pull the trigger on him to win.
Matt Vincenzi
Tony Finau Top-5 Finish (+550)
Finau is an excellent fit at Muirfield village as evidenced by his 18 and 36-hole leads last year. He has four top-15 finishes in six trips to the course, and has a strong chance to get in the mix once again in 2021.
Finau arrives in great form as he gained 4.0 strokes on approach last week and 9.3 tee to green. He has also been very good around the green and having lost strokes in that category only once in his past nine starts. I actually think Tony has a shot to win this week but given his history, a top 5 bet feels far more realistic.
Landon Silinsky
Corey Conners Top-20 Finish (+140)
Conners has been one of the most consistent players on the PGA TOUR this season. He's missed just one cut over his past 19 stroke play events dating back to the Sanderson Farms back in September, and even then he missed right on the number at Genesis.
In that same time frame, Conners has posted 13 top-20 finishes, which is a whopping 65% of his events. If you extend that parameter to top-25, it would be 15-of-20. Just an outrageous stretch of gold from the Canadian. He's played the Memorial twice in his career, finishing 22nd and 65th, and you can expect him to build on that this week. I like him to contend, so getting plus money on a T-20 finish is simply gravy.
Rob Bolton
Make-the-cut Parlay: Jon Rahm, Rory McIlroy, Jordan Spieth, Bryson Dechambeau (+100)
Boom! My prop touting less than two aces at Colonial paid last week (because there were none), but that's not as shrewd of a move at Muirfield Village because the only prop on the board for holes-in-one sets the over-under at ½ for the entire tournament.
So, I'll retreat into a parlay consisting of the top four in my Power Rankings to cash at even money. Duh. Even the math is in my favor since the 36-hole cut is the customary low 65 and ties even though the field is just 121 deep.
Bryan Berryman
Charley Hoffman Top-20 Finish (+220)
I'm going back to the well after cashing on this prop at +175 last week. Hoffman is just playing too well right now to ignore this bet. We're talking about five straight top-20 finishes, while gaining massive strokes in every statistical ball-striking category out there.
I know this is a tougher field than last week, but until the irons cool off I'll be on Charley every week. Let's keep riding this train as long as we can.
How would you rate this article?
This site contains commercial content. We may be compensated for the links provided on this page. The content on this page is for informational purposes only. Action Network makes no representation or warranty as to the accuracy of the information given or the outcome of any game or event.