PGA TOUR Picks: Our Favorite Outright Bets, Sleepers and Props at the Tournament of Champions
Credit:
Carmen Mandato/Getty Images. Pictured: Mackenzie Hughes
The 2021 Sentry Tournament of Champions kicks off the new year for the PGA TOUR.
Whether you're looking for a longshot, an outright, a first-round leader bet or a prop, Team GolfBet has you covered with our 12 favorite plays at Kapalua:
The PGA TOUR's long, cold offseason has finally concluded.
Normally, the TOC is the TOUR's winners-only event, where players qualify for the field through a victory during the previous calendar year. But because of the hiatus, the TOUR expanded the field to also include players inside the top 30 players in the FedEx Cup standings who advanced to the 2020 TOUR Championship.
Needless to say, the 42-man field at Kapalua is loaded with talent and that means it could be a week to back the fellas at the top of the board. But then aagi
Here are our favorite bets to win the 2021 Tournament of Champions.
Jason Sobel
Patrick Cantlay (+1800, $10 bet wins $180)
If there's one player in the field who we can bank on treating this as a no-nonsense, super-serious business trip, Cantlay should be the one.
He offers an opportunity to make a smart play that isn't too chalky, having only competed at this event twice previously — a T-15 in his first trip here and solo fourth last year.
I'm not suggesting he won't go on an early-week whale-watch, but nobody will less embody the just-happy-to-be-here attitude than Cantlay.
This should be an interesting year for the soon-to-be 29-year-old. He's already proven he's a top-10 player and world-class ball-striker. He's proven he can contend for major titles. He's proven he can stare down some of the game's best on a Sunday back-nine and beat 'em, as he did at the recent Zozo Championship, coming from behind to beat Jon Rahm and Justin Thomas.
If you want to convince me that he's ready to take the next step, moving from ninth in the OWGR to top-five for the first time and claiming his first major, I'd have a difficult time arguing any rationale that would lead you there.
If this is going to be a big year for him, then it very well could start this week, where the only sure thing is that Cantlay will be treating Kapalua with as much intensity as any of his fellow competitors
Josh Perry
Patrick Reed (+1800)
I feel like I start off every year by betting on Patrick Reed to win the TOC. He was on the card in 2020 and came up just short, losing in a playoff to Justin Thomas. That was Reed's second runner-up finish at Kapalua, where he also has a win, so he ticks the course history box.
This trophy usually gets hoisted by one of the stars, but I'm never really going to bet guys under 10/1, so I'll go to Reed at a bit of a bigger number in a tournament where he's had success.
Chris Murphy
Tony Finau (+2500)
Nothing would be more 2020 than to start 2021 with a guy who rarely wins, coming through with a victory in a tournament whose field is typically only made up of champions from the prior year's events. Tony Finau didn't win anything last year as he continues a four-year cold streak of breaking through, but we all know the talent is in there and this is a perfect course fit for him.
Finau closed the fall swing with a run of six Top-25 finishes in his last seven events, including three Top-10s. He will look to carry that momentum into the new year, and maybe just catch a couple of breaks for his first win since 2016.
I love the way his distance will benefit him this week with wide fairways, and a course that requires great Par 5 Scoring which has always been an elite part of his game.
I know it's a new year, but not much has changed, so I'll go in expecting the unexpected and Tony Finau fits that mold at a solid price.
Matt Vincenzi
Bryson DeChambeau (+1200)
After a long season, many of the golfers in the field will show up in Maui this week looking for an extended vacation. Bryson DeChambeau isn't one of them. After a poor performance at Augusta, there is little doubt that Bryson has been working on his game while his competitors enjoyed some time off.
Fairways at Kapalua are very wide and easy to hit, with little trouble off the tee. With a handful of short Par 4's on the course, I expect DeChambeau to let it rip. The elevation changes at the Plantation Course also create a lot of downhill tee shots that will allow the big hitting Bryson to get very close to greens and set up short approach shots.
Another factor that DeChambeau has in his favor is his putting ability. An underrated putter, he ranks 8th in this field in Strokes Gained: Putting on Velcro bermudagrass greens.
Surprisingly, Bryson is the 5th on the oddsboard this week which provides a lot of value. I'll gladly bet on the mis-priced "super elite" with a chip on his shoulder.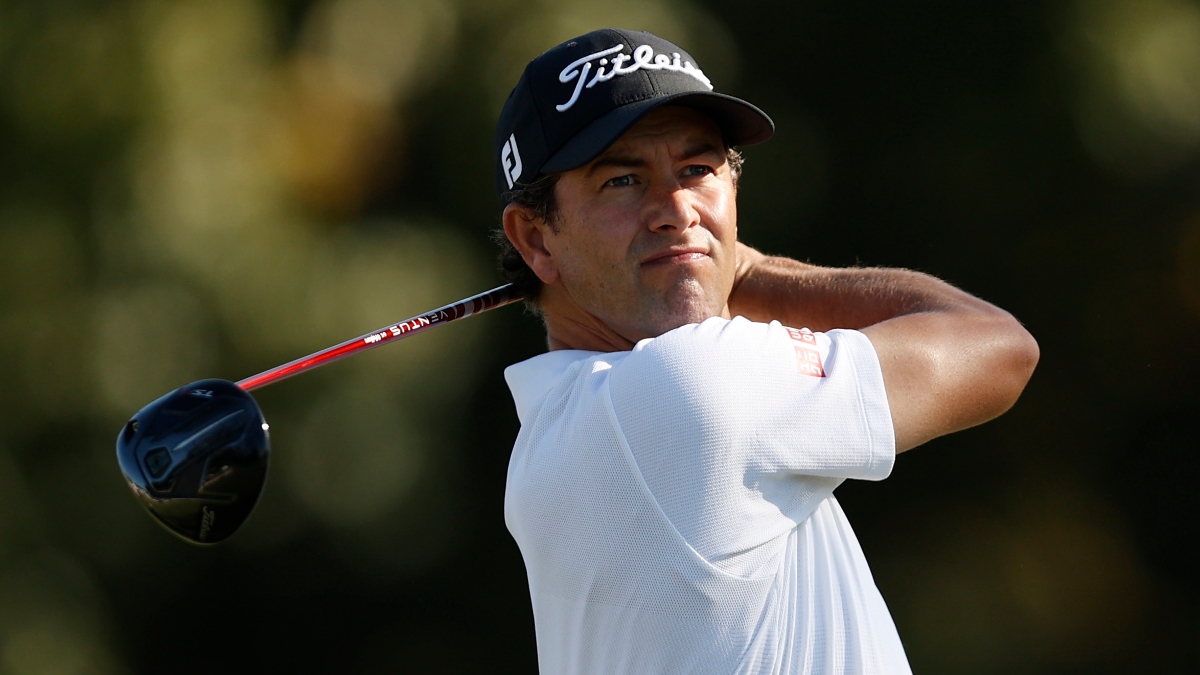 Longshots
Jason Sobel
MacKenzie Hughes (+15000)
I really don't believe this week's winner will come from outside the top tier, so let's only talk sleepers in terms of props — and with only 42 players in this field, we can dig a little deeper for top-10 plays.
While I'm a little skeptical about taking a Canadian who might literally still be thawing out when he reaches Maui, Hughes is a tremendous fast-greens putter. With wide fairways and massive putting surfaces, this one can at times turn into a putting contest. (Remember: Among the bombers on the recent winners list are Zach Johnson and Steve Stricker.)
Hughes is a guy who can easily lead this field in putting. Don't be surprised if his score gets a little bit better each day.
Josh Perry
Marc Leishman (+8000)
I'm not going to be betting any big longshots to win, but Leishman is an intriguing play. Leishman has played this tournament twice in the last three years, finishing fourth and seventh, and looked to bounce back a little bit at the Masters.
Leishman really struggled after the hiatus and never really came close to contention in the second half of 2020, but perhaps he can build off the momentum from his 13th-place finish at Augusta.
Chris Murphy
Sebastian Munoz (+10000)
I will qualify this pick with saying that this event is historically won by the elite players at the top of the board, so I would really tread lightly on going for outright tickets on longshots this week. I do think you can sprinkle a bit on Sebastian Munoz at what seems to be a bit of a crazy number at +10000 for a player that came on and competed with the best on multiple occasions last season.
Munoz finished inside the top-10 at both the BMW and TOUR Championship, and had top-20 finishes in the fall at the CJ Cup, ZOZO and The Masters. He showed throughout the season that he could hang with the elite players, and he has the added benefit of having some exposure to this course having made his debut at the Tournament of Champions last year.
This is a course where having some course knowledge is definitely of benefit, and the added bonus of Munoz' putting preference for the bermudagrass greens he will see this week make him a good longshot opportunity.
I'll look to dabble a bit on Munoz to win, but the better value in my opinion is in some fairly juicy place odds where, for example, you can get plus money for him to finish inside the top-20 in just a 42-man field.
Matt Vincenzi
Adam Scott (+5500)
Scott comes into 2021 with a lot of question marks. After only playing in six events last season, his showing up to Maui this week is somewhat of a surprise. If this is a sneak peak of his motivations for the season, the Aussie could be primed for a big year.
While the lack of recent results is a bit worrisome, Scott did win Genesis last year after a few month layoff. At 55-1 in a small field, that's all I need to roll the dice on a player of Scott's caliber.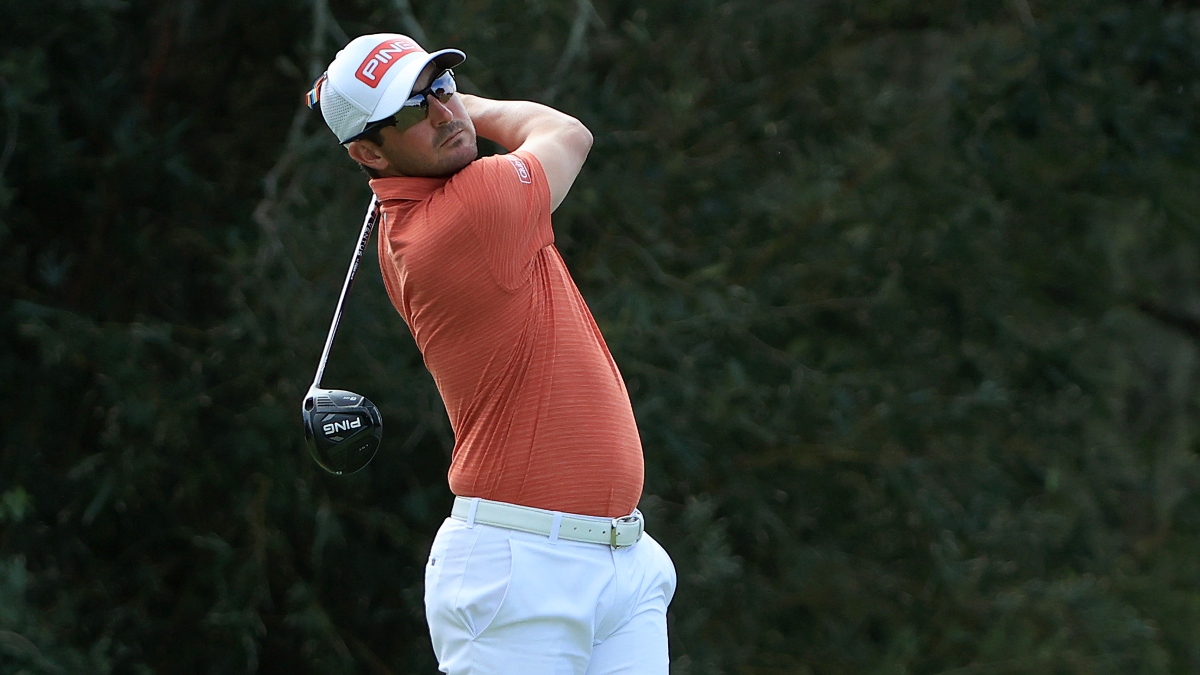 Props
Jason Sobel
Andrew Landry to be First-Round Leader (+8000)
With a small, select field, there won't be many spots in which to find value this week, but this is clearly one of 'em. In the last four years, when superstar initials JT (twice), DJ and X have won this event, the opening-round leaders have been Joaquin Niemann, Kevin Tway, Marc Leishman and Jimmy Walker. That tells us we shouldn't be afraid to throw a dart at this prop.
If there's a common bond between those four names, it's that each one is considered an above-average wind player. The trade winds are common at Kapalua and while estimates as of the time I'm writing this show breezes gusting to "only" 16 mph on Thursday, there's still something to be said for choosing a high-priced guy who knows how to flight his ball. Landry always sticks out to me in these types of conditions, but Viktor Hovland, Martin Laird and Billy Horschel could be options, as well.
Josh Perry
Cameron Champ Top-20 Finish (-110)
Champ will be free to let the driver rip at Kapalua. It's a long course with five par 5s and wide-open fairways, so it should play to his strengths. Champ has played this course twice, finishing 11th and 14th, and with a few extra players in the field he'll need to play a little bit better to duplicate those results. I'm confident he can do that.
Champ ended 2020 on a high note with an 18th-place finish at The Masters and a top-10 result at the Zozo. If he can pick up where he left off, this should be another spot he can hang on the leaderboard.
Chris Murphy
Marc Leishman Top-10 Finish (+450)
There is understandably a lot of concern around Marc Leishman's game heading into the new year, and we are certainly getting some good odds due to that uncertainty. He just simply wasn't the same golfer we became accustomed to following the COVID break as he had no top-25 finishes in his 12 tournaments leading up to The Masters. Included in that, were some flat last-place finishes, by a lot, in short-field, no-cut events like this one.
I'm sure I've already lost you on this one after that introduction, but hear me out. Leishman managed to find something at Augusta where he finished 13th, and I think he may be the player that benefits the most from the break.
If it was an injury or just simply a lost game, he has had nearly two months to put it back together and I am willing to take a chance that he comes out resembling the good Marc Leishman on a course where he has two top-7 finishes in the last three years.
Matt Vincenzi
Hideki Matsuyama Top-5 Finish (+350)
Hideki is a great fit for Kapalua and his course history backs that up. In three trips to Maui to play the Sentry Tournament of Champions, Hideki has finished fourth, third and second.
While not typically a good putter, the Velcro slow greens of the Plantation course seem to ease Matsuyama's struggles with the flat stick. The Japanese star is a world class ball-striker with eyes on getting back in the winner's circle early and often in 2021.
How would you rate this article?