PGA TOUR Best Bets and Picks: Our Favorite Outrights, Sleepers, Matchups and Prop Bets at the Sony Open
Credit:
Gregory Shamus, Getty Images. Pictured: Si Woo Kim
The 2021 Sony Open tees off on Thursday morning and is the first full-field event of the year.
Our experts have picked out their favorite sleepers, outright bets, matchups and props for the action at Waialae.
The 2021 Sony Open, the first full-field PGA TOUR event of 2021, tees off on Thursday, Jan. 14 at Waialae Country Club in Hawaii. It is also is the venue of one of the most well-known betting trends in golf. The ol' TOC-Sony Open correlation.
Seven of the last nine winners at the Sony have played the week before at the Tournament of Champions. Cameron Smith threw a wrench into that run last season, but Smith had been playing some of the higher-profile events in Australia along with the President's Cup so he definitely didn't arrive rusty.
You can expect that bettors will be flocking to players who tee'd it up last week, but that doesn't mean we won't see another Cam Smith come through at Waialae.
From outrights to sleepers to matchups to prop bets, here are our 16 favorite plays at the 2021 Sony Open:
Outrights
Jason Sobel
Abraham Ancer (+2500)
It's one thing to play the week before; it's quite another to play well. Ancer's T-17 finish at Kapalua shouldn't have left us too excited about the short-term future, but we have to look beyond the result itself for proof of promise. There are no foolproof predictive stats in the prognostication game, but one which often holds water is final-round ball-striking numbers from the previous week.
If I see a player found something on Sunday and is teeing it up again Thursday, I'm usually inclined to favor him over some others. In this particular circumstance, Ancer ranked second in strokes gained tee-to-green and first in strokes gained on approach shots in his most recent round, suggesting his already-elite ball-striking talents are currently peaking.
Regular readers of this column know that I don't usually like backing a zero-time winner at fairly short odds, but we've been waiting a while for that first Ancer victory and signs point to some success coming very soon.
Josh Perry
Kevin Kisner (+3000)
Kisner is always a go-to for me on these short, Bermuda courses. He's finished inside the top-5 here in three of the last five years, including fourth last season.
Kisner closed the Fall Swing out with a playoff loss at the RSM Classic, which is played on another shorter Bermuda course that favors strong iron play and putting. Kisner lost strokes on approach last week at the TOC, but his irons improved as the week went along.
Chris Murphy
Kevin Kisner (+3000)
I had my eyes on the players coming over from Kapalua since the tournament ended and there were a few that caught my eye as picks for the week. I am going with Kevin Kisner because he seems to be the player that held value even after some of the higher-end players, like Viktor Hovland and Patrick Reed, withdrew.
Kisner has a great track record at Waialae and mentioned last year how he knows this is one of the few courses left on TOUR that still fits his game. He also mentioned what a benefit it is to have played the week prior to shake off some rust and he certainly did that as he improved his tee-to-green play with each round he played.
Matt Vincenzi
Sungjae Im (+1800)
Sungjae Im is primed for a second PGA TOUR victory and the Sony Open in Honolulu is the perfect event for him to get it done. The South Korean has thrived on shorter Par 70 courses with Bermudagrass greens making Waialae Country Club an ideal track for him to get back in the winner's circle.
Sungjae's previous win came at PGA National (2020 Honda Classic) which is a similar set up to what we will see in Hawaii this week. Aside from the obvious course fit, the 22-year-old comes into the week playing some excellent golf.
Last week in Maui he gained 9.5 strokes tee to green including an impressive 5.2 strokes on approach. Sungjae finished in fifth-place in the star-studded field despite losing 3.2 strokes on the greens. Being that Bermuda is his best statistical putting surface by a large margin and he is a career positive putter, I don't expect a repeat poor performance this week.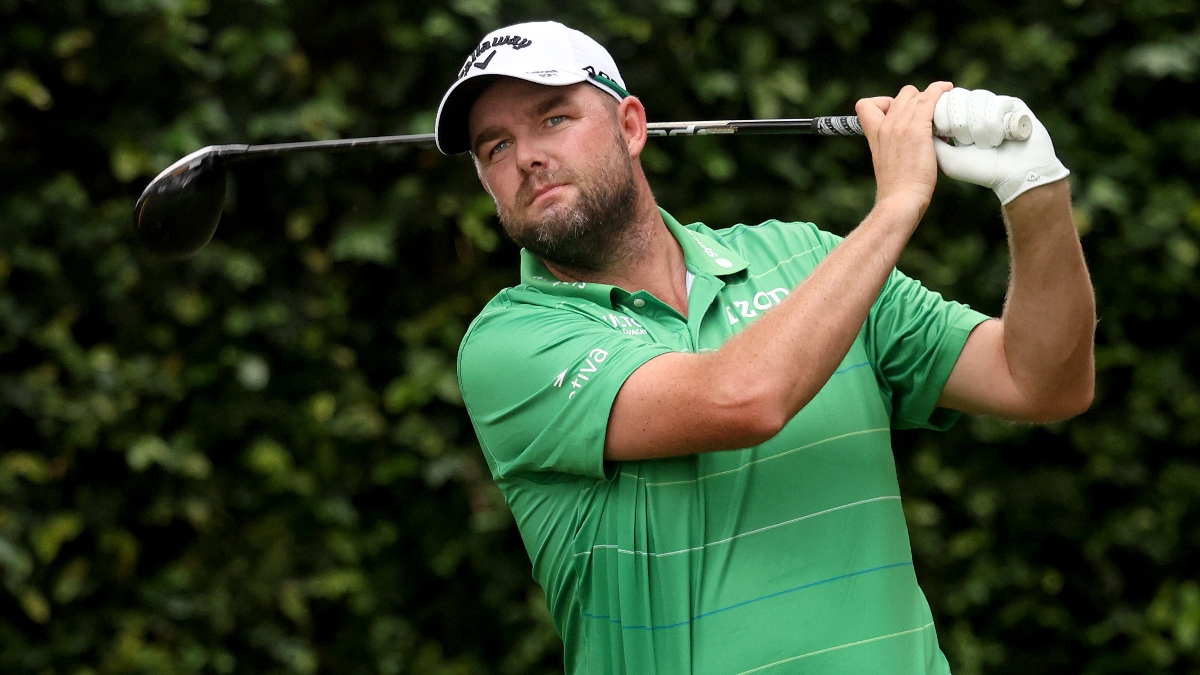 Longshots
Jason Sobel
Takumi Kanaya (+17500)
The former No. 1-ranked amateur turned pro in October and needed all of a month to win his second career Japan Tour title. At a slight 5-foot-8, 165 pounds, I'm not sure he currently owns the power game necessary to compete at many of the game's bigger ballparks, but this one should be right up his alley, with such an emphasis on solid iron play.
Am I going to play him as an outright sleeper and hope he brings that Japan Tour magic to Hawaii? That's a little too aggressive. But at nearly 3/1 just for a top-30, I think the youngster's got a chance to cash some props.
Josh Perry
Michael Thompson (+16000)
Thompson is my only real longshot play this week.
He finished right in the middle of the pack at last week's Tournament of Champions, even though Kapalua isn't a course that fits him. Thompson lost about five strokes off the tee on a bomber's track, so this shorter set-up should emphasize his putting and short iron strengths more than what we saw a week ago. That should give him a chance to pop up on the leaderboard.
Chris Murphy
Si Woo Kim (+8500)
We saw some of the best and most consistent golf of Si Woo Kim's career over the summer as he finished in the Top 10 at the PGA Championship and was the 54-hole leader at the Wyndham Championship before finishing third.
Kim's game is one that is a fit for the setup at Waialae, which rewards hitting fairways and greens. Kim showed that in his fourth-place finish at this event in 2016.
Kim has already shown the ability to win on TOUR and this should be another track that can give him an opportunity to find the winner's circle again.
Matt Vincenzi
Marc Leishman (+7000)
After struggling for much of the 2020 season, Marc Leishman is starting to regain some of his form. When dialed in, the Aussie is an exceptional iron player who gets hot with his approaches. Leishman is historically a very good putter on Bermudagrass, and should rebound from a -5.1 strokes gained putting week.
As evidenced by a third-place finish in 2019, Waialae is a solid fit for Leishman. His weakness of late has been off the tee; and while the fairways are quite narrow, playing from the rough isn't overly penal. Now is the time to buy low on Leishman before the oddsmakers catch up to his steadily improving play.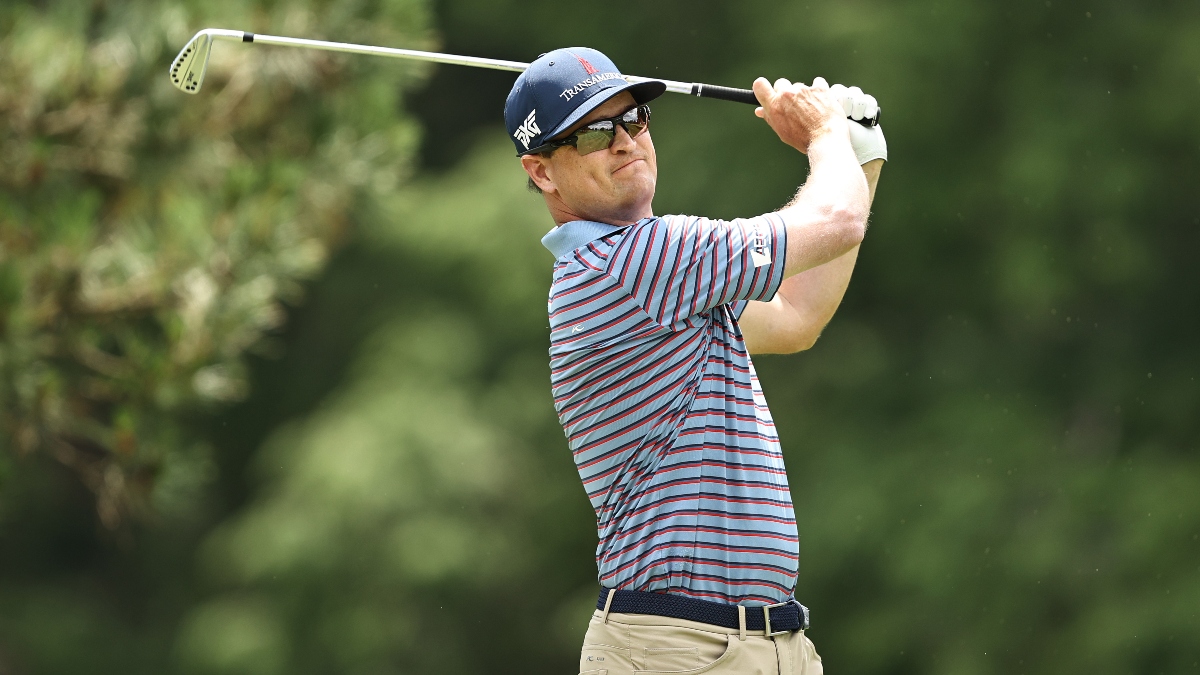 Props
Jason Sobel
Harris English First-Round Leader (+2800)
Read carefully and see if you can spot the trend here: English ranked second on the PGA Tour in R1 scoring average last season. He's broken 70 in nine of his last 12 openers. His scoring average is 68.25 in those rounds. And last week, he posted an 8-under 65 to grab a share of FRL before eventually winning the tourney three days later. Unburdened by that victory, it would be unwise to expect the trend to discontinue this week.
I usually like digging a bit deeper for FRL bets, but it feels like there are blinking neon arrows pointing at English's face this week, so we should probably just follow 'em.
Josh Perry
Charles Howell III Top-20 Finish (+200)
I'll try ol' reliable here one more time, even if he hasn't been so reliable as of late.
Howell just missed this bet by a shot at the RSM to close out his 2020 campaign, but he's been just as good at Waialae in recent seasons. CH3 has finished inside the top-20 in seven of the last nine years, with five top-10s thrown in there.
There is usually concern about rust with the guys who didn't play the TOC the week prior, but Howell seems to have that figured out. He's only played the TOC-Sony back-to-back once in that nine-year span, so each year he's shown up and been ready to go on a course he seems to enjoy.
Chris Murphy
Matthew NeSmith Top-20 Finish (+350)
As I looked through this field and the history of who has been successful at the Sony Open, it stands out that a number of players from the southeastern US have fared well in Waialae. There is a lot of correlation from events like RBC Heritage and the RSM Classic, where the Kisners, Simpsons, and Howells of the world have had success, and NeSmith fits that mold, too.
He is coming into the new year off of a 15th-place finish at the RSM Classic in the fall, and is a player poised to do well in 2021. I will look for NeSmith to improve off of his 32nd-place finish at this event last year, and the +350 is a solid number for him to climb into the top-20.
Matt Vincenzi
Zach Johnson Top-10 Finish (+400)
At the end of last season, we started to see a bit of a resurgence from the former Masters Champion. At this point of his career there are only a handful of courses where ZJ can still compete and Waialae is one of them. As evidenced by his previous win here (2009), the short par 70 track where driving accuracy and short game is at a premium is a perfect spot for him.
Last year we saw a handful of TOUR veterans get back in the winners circle after going a long time without a win including: Stewart Cink, Martin Laird, Sergio Garcia, Brian Gay and Harris English. Look for Zach to compete for a chance to join that group.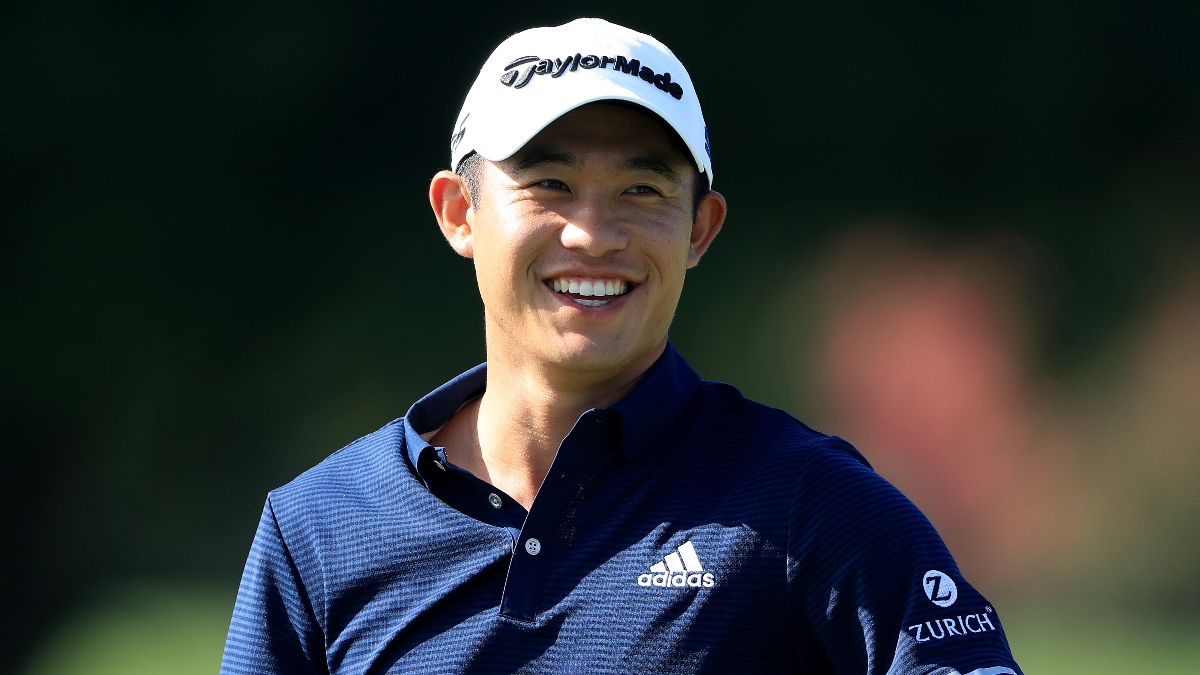 Matchups
Jason Sobel
Collin Morikawa (-105) over Webb Simpson
The honeymoon is over for Morikawa, who followed his first career major championship title with five results which had varying degrees of mediocrity to close his 2020 campaign. I think he needed a little recharge and based on what we witnessed last week, he's ready to start playing like one of the world's best once again. Simpson is a worthy favorite this week on a course which should suit his game, but still getting over COVID, he revealed feeling some symptoms last week even after testing negative.
I'll take Morikawa at plus-money and feeling 100% over Simpson at something perhaps a bit less than that.
Josh Perry
Sungjae Im (-118) over Hideki Matsuyama
Im has been playing far more consistently than Hideki lately. He's coming off a top-5 finish last week, while Hideki was tied for last. Matsuyama finished 12th here last year to record his best-ever finish at Waialae, but it's not been a great spot for him. He doesn't have another top-25 finish in his other six appearances. Im has shown in his limited starts at the Sony, that he's capable of a solid result, placing 16th and 21st the last two seasons.
Chris Murphy
Sebastian Munoz (-110) over Jason Kokrak
As I highlighted in my recap article from the Sentry TOC, Sebastian Munoz was a player that came out of the gates slow at Kapalua, but really found his game over the last 54 holes. He finished those final three rounds with nineteen birdies and just one bogey as he climbed from the worst round on day one into a tie for 17th.
Jason Kokrak on the other hand had a really strong second round to climb into contention, but really struggled overall on the week especially with his irons.
Add to it that this course isn't one where he can use his distance advantage, and this sets up to be a better than even matchup for Munoz.
Matt Vincenzi
Billy Horschel (-110) over Adam Scott
I like Billy's chances to compete this week. Putting will be very important at Waialae and Horschel has a major advantage over Scott in that department. An excellent putter on Bermudagrass greens, "Bermuda Billy" should feel really comfortable with the flat stick here. Additionally, with Scott's recent comments I question if he truly cares about winning an event that he sees as unimportant.
Horschel is eager for another PGA TOUR win while I believe Scott is happy to collect some FedEx cup points and move on to Torrey Pines in a few weeks, a spot where he has a good shot to win.
How would you rate this article?