2021 WGC-Workday Championship Best Bets: Our Favorite Outrights, Longshots, Props and Matchups at The Concession
Credit:
Tom Hauck/Icon Sportswire via Getty Images. Pictured: Sungjae Im
Another week, another star-studded field for bettors to sink their teeth into.
The top-15 players in the world will all be in Bradenton, Fla. to take on the relatively unknown Concession Golf Course for the 2021 WGC-Workday Championship. Dustin Johnson is once again the betting favorite, but there is some serious firepower all over the board for this event.
From outrights to sleepers to props and matchups these are our 19 favorite bets for the 2021 WGC-Workday Championship:
Editor's Note: This article has been updated to reflect Patrick Cantlay's withdrawal from the WGC-Workday Championship.
Outrights
Jason Sobel
Tony Finau (+2000)
Come at me, all you glass-half-emptyers. I know you're out there and I know what you're thinking. Tony Finau?! To win? You mean the choker? The guy who never gets it done? The one who has inexplicably risen to inside the top-15 in the world ranking despite failing to win anything other than an opposite-field event nearing its five-year anniversary in a few weeks? That Tony Finau?
Well, yes … and no. I mean, sure, it's the same guy, but I'm going to take the glass-half-full approach instead. I'm taking the Tony Finau who keeps coming excruciatingly close to winning. The guy with runner-up finishes in each of his last three worldwide starts and top-25s in 13 of his last 17. The one who owns more raw talent than only a very small group of the world's best players and is fresh off a final-round 64 on one of the game's most iconic courses.
The folks who deal in analytics will insist that there's no such thing as the "law of averages" – at least from a numbers standpoint – but anyone who watches sports understands the notion of karma, of being long overdue for a big victory and knocking on the door enough times that it finally happens. To those who will contend that Finau isn't a closer, I'll counter that nobody is a closer until they start closing.
There was a time not so long ago when people questioned whether Dustin Johnson would ever win a major championship. That seems silly now, of course, because we've witnessed his abilities in those situations. At some point very, very soon, it's similarly going to seem silly having labeled Finau as the guy who can't close.
Based on those recent close calls, I think it can be this week.
Chris Murphy
Tyrrell Hatton (+2250)
We do not know much about Concession other than a few aerial shots and understanding the things that Jack Nicklaus likes to do around his courses. He has always put a premium on shot-making and precise approach, which are my key factors in targeting Tyrrell Hatton this week.
Hatton has been one of the top iron players in the game since coming back to TOUR play at this same event in 2020. From there he'd go on a run of four straight top-6 finishes, including a win at the Arnold Palmer Invitational.
Hatton is on a similar stretch to that now after winning in Abu Dhabi in January and posting a T6 at the Saudi International. He will come in to his first event stateside with a lot of confidence in his game, and I like the added dimension of the success he has on, and around, bermudagrass greens.
I wish the number was a touch better, but Hatton has the ability to pay it off and he's trending to be in the upper echelon of players week in and week out.
Matt Vincenzi
Justin Thomas (+1850)
Things haven't been going well for Justin Thomas of late. He was awful last week at Riviera in every facet of the game. Prior to that, he was caught on a hot microphone using some inappropriate and offensive language at the Tournament of Champions, and then had to deal with the passing of his grandfather Paul Thomas during the third round of the Waste Management Phoenix Open. The combination of recent events seemed to create a perfect storm for his horrific performance last week at Riviera.
With that being said, we are still talking about Justin Thomas here. With his odds dropping after the poor showing last week, it is a perfect time to jump back on the 13-time winner on TOUR. Eight of those victories, by the way, have come in no-cut events, which is the format of this week's WGC.
Aside from the obvious win equity and no-cut preference for the 27-year-old, we are also getting him at course that should suit him to perfection. Nicklaus-designed courses always rewards good iron play, and JT is likely the best iron player on earth.
The Concession is forgiving off of the tee but has small undulating greens which makes it essentially a second-shot golf course, which is good news for Thomas. Additionally, in his past 24 rounds on Nicklaus designs JT ranks second in the field in strokes gained: total.
A prolific winner at a discount price playing at a course that should be perfect for his skill set? Sign me up.
Landon Silinsky
Bryson DeChambeau (+1850)
Like I am sure you've heard ad nauseam this week, DeChambeau in fact won the NCAA Championship at Concession back in 2015. Now, that's not the reason why I'm on him this week, but it is nice to know he has some familiarity with a course that everyone else playing this week does not have.
Distance off the tee will be a big advantage this week, as three of the four par 5's at Concession measure at 577, 590 and 609 yards respectably. Last week was certainly one to forget for the Scientist, but he did show some signs of life on Friday, gaining 4.33 strokes tee-to-green, which is encouraging heading into this week's WGC.
The fairways are here wider than at Genesis and will play to DeChambeau's strengths quite nicely. As we saw at Winged Foot, he has zero issue carving up difficult courses and the seven-time PGA TOUR winner should bounce back nicely after last week's hiccup.
He finished second to Patrick Reed last year at this event, albeit in Mexico, but getting close to 19/1 on a serial winner in this spot is very strong.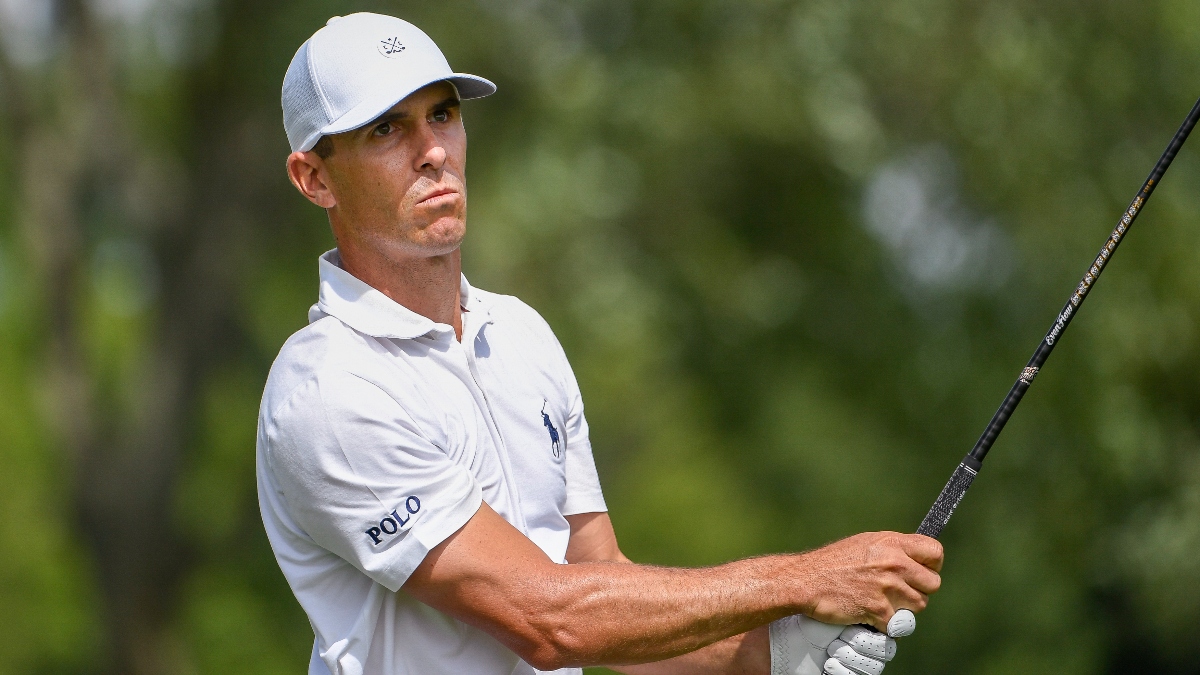 Longshots
Jason Sobel
Billy Horschel (+10000)
As we know, the odds on any given week are largely a reflection of course history and recent form. This week, though, there's none of the former and the latter doesn't mean as much.
With players traveling cross-country to begin the Florida Swing, we can find value in those who regularly don't play as well during the year's first two months as they do once the circuit moves back East.
On the Hawaii/West Coast swings, Horschel posted up-and-down results of 24th-7th-MC-53rd. That might suggest inconsistency, but I look at these results with some optimism, as any decent play West of the Mississippi has often just been gravy for this Florida Gator.
Horschel is a guy I very well might be targeting a handful of times in the next month or so. On a week when the lowest-priced options probably aren't options at all, the next tier up should be filled with guys who can play well. I like Horschel to fill that role.
Josh Perry
Sungjae Im (+4000)
Im is never really a sleeper or a longshot, but this is as far down the board as I'm looking in this field.
After two weeks off for the TOUR's ironman, Im should be well rested and ready to go this week and his game tends to pick up once the TOUR shifts to Florida, which makes sense since he's a good ball-striker who loves putting on Bermudagrass. In fact, Im's lone win on TOUR came in Florida at PGA National, which is a Jack Nicklaus re-design and home to the famous Bear Trap.
Sungjae's game is in a decent place and I think we could see an extra boost from him in a place where I believe he will be comfortable.
Chris Murphy
Ryan Palmer (+8000)
The reality is that we usually see these top flight WGC events won by one of the top handful of players in the world. With that being the case, I'll likely tread lightly with longshots this week, but Ryan Palmer is one player that sticks out to me.
He's had success recently on Jack's course at Memorial, and in a week with a lot of unknowns, we can take solace in that correlation. Add to it that Palmer has been playing some of his best golf of his career with two top-four finishes in his last five appearances, including a runner-up at the Farmers, and you start to see some light with this bet.
Palmer's irons have carried him over his hot run, which is why he checks in as one of my top players on approach this week. He also has good distance off the tee and a preference for the Bermudagrass greens he will see this week.
Palmer can contend in this type of field, so I'll take some shots at +8000, but will also look to jump on him for finishing position bets too.
Matt Vincenzi
Justin Rose (+7000)
We haven't seen Justin Rose play really good golf on the PGA TOUR for quite some time, but there's some reason to believe this may be the week we see the former World No. 1 get back into contention.
Rose flashed some form in his recent start at Saudi International on The European Tour, finishing second with Tony Finau behind Dustin Johnson. In addition to his promising recent result, the Englishman also seems like a good fit for The Concession, which I anticipate will be a second-shot golf course favoring strong iron players, which is the strength of Rose's game when he is at his best.
He has won The Memorial (2010), which is another Nicklaus design that may have a strong correlation to the course this week and ranks fourth in this field in Strokes Gained: Total at Jack Nicklaus designs over his past 50 rounds.
When betting down the board I like to target golfers that I know can compete with the elite players if they find themselves in contention. With two WGC victories including at Doral in 2012 (this spot in the schedule) and a major championship, Justin Rose certainly fits the bill.
Landon Silinsky
Scottie Scheffler (+4500)
I will go right back to the Scheffler well this week. He is very close to putting it all together for four rounds and taking home his first career TOUR victory. He gained 4.4 strokes tee-to-green in his final round at Genesis, including 2.97 strokes on approach. He's one of the best ball strikers on the planet and has shown he can handle himself quite well in big boy fields.
Scheffler finished 15th last year at the API, so it's clear he has no qualms about playing Florida golf courses either. Whenever a course benefits Bryson I always like to bet Scheffler at the same events, as they boast many of the same traits.
Length will be a big help this week and if we see the same type of ball-striking from Scheffler that we saw last week, he should have no problem contending.
Props
Jason Sobel
Erik van Rooyen Top-40 Finish (+100)
It's been a brutal beginning to the year for EVR, who went MC-56th-MC-MC in his first four starts. Those results, however, aren't emblematic of his talent, as this is a guy with some big-time game who (it appears) simply might not love playing on the West Coast.
Last year, he was T-3 at this event and while the move from Chapultapec to Concession suggests on the surface that it has no relevance, I'd argue that playing so well in a WGC against the world's best players should give him the confidence to replicate that performance.
Not that I'm going so far after such a miserable start, but I do think that in a 72-man field, EVR can at least finish in the top half to cash this admittedly modest play.
Chris Murphy
Will Zalatoris Top-10 Finish
Every time I get away from the Will Zalatoris hype train, he reels me right back in. I was off and away from him as he made his debut at Riviera Country Club last week, only to find myself glued to his charge up the leaderboard in the final round.
He would ultimately finish 15th, but the strength of his game, his irons, were back in great form. He would gain more than three shots on the field on approach and as I've noted, that is my main stat target this week at The Concession.
Willy Z finally gets a week where he is on a level playing field with the rest of his competitors as no one has really seen this course in tournament conditions, and I think his skillset will matchup well for a Top-10 (or better) this week in his first WGC.
Matt Vincenzi
Viktor Hovland Top-5 Finish (+500)
Hovland's recent form is undeniable as he continues to rack up incredible ball-striking performances. He has finished fifth, second and T6 in his his last three starts (Genesis, Farmers, Saudi International) and in his last two outings he's gained over 7 strokes tee-to-green, including 5.4 and 4.1 strokes on approach respectively.
Recent form has historically been a strong indicator of WGC results and no one is hotter than Viktor Hovland at the moment. I will be betting on his outright winner odds as well this week (+2300).
Landon Silinsky
Justin Thomas Top-10 Finish (+188)
I am fully expecting a bounce-back effort from JT this week after his forgettable performance at Riviera. The good news is that it was mainly the putting that did him in last week, as he lost 5.8 strokes in his two rounds.
We know that when JT comes to play he's always near the top of the leaderboard and I'll be trusting his long term form (especially in WGCs) in this spot. Getting close to 2/1 in a 72-man field on a player of his caliber is too good to pass up.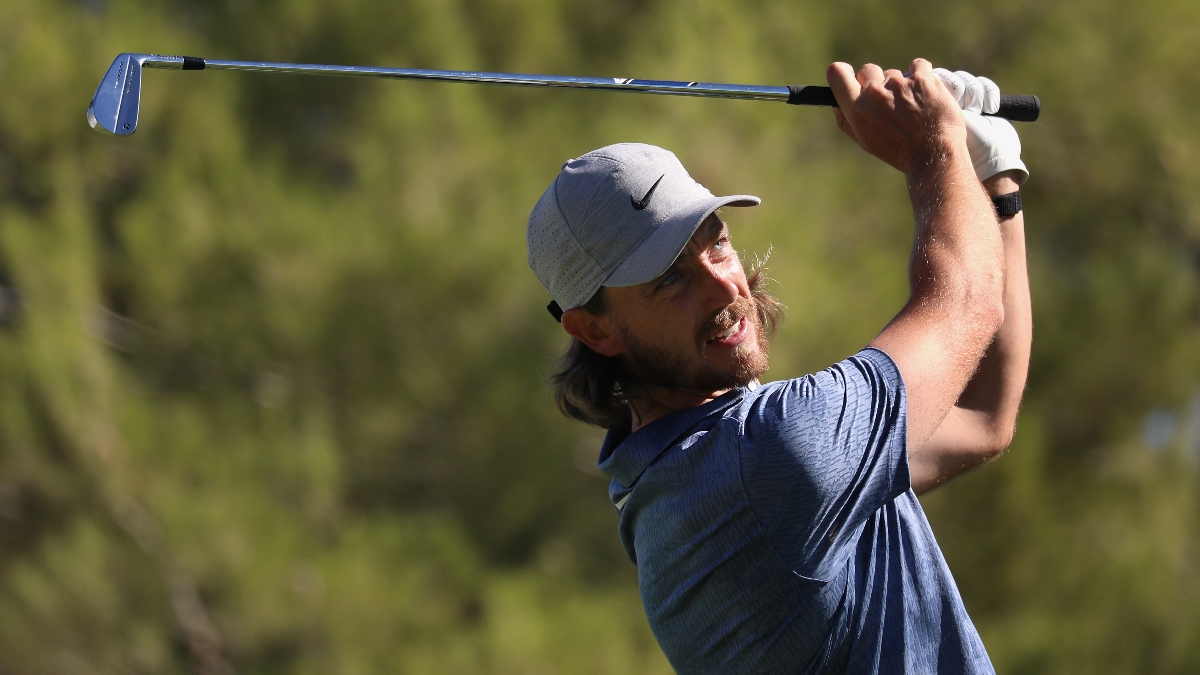 Matchups
Jason Sobel
Gary Woodland (+100) vs. Brendon Todd
If we look only at the results for Woodland last week, it doesn't look great, as a pair of 73s left him four shots off the wrong side of the cut line. Look closer at the stats, though, and we'll find that he actually hit the ball really well from tee to green, but couldn't get a putt to sniff the hole on those poa annua greens.
My guess is that Woodland gladly hopped on a plane back to his adopted home state of Florida and can't wait to get back on Bermuda surfaces. At even-money, I like his chances of keeping up that solid ball-striking and making a few more putts against Todd.
Josh Perry
Tommy Fleetwood (-120) over Jason Kokrak
I feel like we're getting some value here on Tommy. He hasn't played in the US in 2021, while Kokrak seems to be a part of the coverage consistently. But Fleetwood has been playing fine in Europe and he's been gaining strokes across all four categories in the early part of the season.
Meanwhile, Kokrak has been shaky with his approach. He's been at, or below, field average in four of his last five events. Iron play is usually paramount at Nicklaus courses, so I'll lay a little juice with the better player on a course where he should be the better fit.
Chris Murphy
Marc Leishman (+155) over Hideki Matsuyama
I'm taking a bit of a hunch here but I really like the odds that Leishman gets in this spot against a struggling Matsuyama.
We know that Leishman has a strong track record around Memorial, and he has been playing some good golf in recent weeks, especially with his irons. He's gained more than a stroke on approach in each of his first four tournaments of the year, and now gets to go to his preferred Bermudagrass putting surfaces.
Hideki comes in on the opposite end of the spectrum, having lost strokes to the field with his ball striking in two of his last three tournaments. He's usually a player that can rely on his tee-to-green game and find enough in those weeks on the greens to finish well, but neither is there right now.
I'll happily take the plus-money on Leishman in this matchup as he appears to be the one with his game heading in the right direction.
Matt Vincenzi
Marc Leishman (+105) vs. Matthew Wolff
Leishman has been extremely consistent in 2021 with finishes of 24-4-18-32 in his four starts. In all four of those outings, the Aussie has gained strokes on approach and I think that should be the most important statistic this week. Leishman also loves Florida golf as evidenced by his 2017 victory at Bay Hill and his strong Bermuda putting statistics.
Wolff, on the other hand, has been wildly inconsistent as of late. He has lost strokes tee-to-green in each of his past two starts and lost 3.5 strokes off the tee at Genesis, which is usually the strength of his game.
I'll take the slight underdog who is playing vastly superior golf than his opponent in this matchup.
Landon Silinsky
Daniel Berger (+100) vs. Tony Finau
Finau has been playing incredibly, but he's now finished in second place in three consecutive tournaments and is probably due for some regression. Berger is a Florida guy and should feel right at home on the Bermuda greens this week. He took the week off to celebrate his win at Pebble and should be ready to go to begin the Florida Swing. I think Finau is being over bet by the public and makes for a strong fade in this spot.
How would you rate this article?