2022 FedEx St. Jude Championship Odds, Picks, Predictions: Will Zalatoris, 4 More Bets for TPC Southwind
Credit:
(Photo by Eakin Howard/Getty Images) Pictured: Will Zalatoris.
With the PGA TOUR regular season in the books, it's time to begin the 2022 FedEx Cup playoffs.
Previously known as the St. Jude Classic and the WGC-FedEx St. Jude Invitational, the event will now serve as the first leg of the FedEx Cup Playoffs and is now named the FedEx St. Jude Championship.
While the name of the event and the spot on the PGA TOUR schedule has changed, the course remains the same. TPC Southwind is located in Memphis, Tennessee and has been a regular TOUR stop since 1989.
TPC Southwind is a par 70 measuring 7,244 yards. The course features Bermuda grass greens and rough. With 94 bunkers and 10 water hazards, there is potential trouble on almost every hole.
The FedEx St. Jude Championship will play host to the top 122 players in the FedEx Cup standings with the top 65 and ties making it through to the weekend.
Past Winners at TPC Southwind
FedEx St. Jude Invitational
2021: Abraham Ancer (-16)
2020: Justin Thomas (-13)
2019: Brooks Koepka (-16)
St. Jude Classic
2018: Dustin Johnson (-19)
2017 Daniel Berger (-10)
2016: Daniel Berger (-13)
2015: Fabian Gomez (-15)
---
5 Key Stats For TPC Southwind
Let's take a look at five key metrics for TPC Southwind to determine which golfers boast top marks in each category over their last 24 rounds.
1. Strokes Gained: Approach
TPC Southwind is a relatively short course, and it isn't necessary to be a long hitter off the tee to compete. In 2020, we saw Justin Thomas win here by gaining 7.7 strokes on approach as opposed to just 2.3 off of the tee. In 2021, Abraham Ancer gained 4.4 strokes on approach and just 1.4 off the tee. Golfers with all types of skill sets can win at the course, but there is no doubt that Strokes Gained: Approach is the most predictive statistic this week.
SG: App Over Past 24 Rounds
Russell Henley (+33.2) (+5000)
Tony Finau (+29.7) (+2200)
Xander Schauffele (+26.8) (+1400)
Rory McIlroy (+26.5) (+900)
Brendan Steele (+23.8) (+15000)
2. Strokes Gained: Ball Striking
Strokes Gained: Ball Striking does factor in approach, but it also includes golfers who are keeping the ball in play in addition to solid approach play. While distance off the tee isn't the most important factor this week, golfers will get into some serious trouble if they spray the ball off the tee.
Strokes Gained: Ball Striking Over Past 24 Rounds
Tony Finau (+50.5) (+2200)
Rory McIlroy (+45.0) (+900)
Brendan Steele (+44.1) (+15000)
Mito Pereira (+37.7) (+13000)
Xander Schauffele (+36.8) (+1400)
3. Greens in Regulation: Gained
Green in Regulation percentage at TPC Southwind is 59.8% compared to the TOUR average of 65.8%. Golfers who are in control of the golf ball have had a lot of success at the course historically. The scoring should be relatively difficult this week, therefore fairways and greens will be the recipe to success.
GIR Gained Past 24 rounds:
Brendan Steele (+40.4) (+15000)
Tony Finau (+36.3) (+2200)
Scottie Scheffler (+32.8) (+1400)
Xander Schauffele (+32.6) (+1400)
Adam Long (+32.6) (+15000)
4. Par 4: 450-500
The most common par-4 distance on the course will be from 450-500. There are six holes of this length at TPC Southwind, which is at least double the amount of any other distance range.
Par 4: 450-500 Over Past 24 Rounds
Rory McIlroy (+23.7) (+900)
Emiliano Grillo (+23.5) (+15000)
Tony Finau (+17.2) (+2200)
Shane Lowry (+14.9) (+3500)
Sebastian Munoz (+14.1) (+15000)
5. Bogey Avoidance
TPC Southwind features six holes with bogey percentages above 17.5%. Holes 5, 7, 12, 14, 17, and 18 are all very difficult and will give the field some trouble. With par being a good score on these particular holes, it will be important to target golfers who tend to avoid blemishes on the scorecard.
Bogey Avoidance Over Past 24 Rounds:
Rory McIlroy (+30.3) (+900)
Tony Finau (+30.1) (+2200)
Matt Fitzpatrick (+22.5) (+1400)
Cameron Davis (+21.8) (+13000)
Scottie Scheffler (+20.4) (+1400)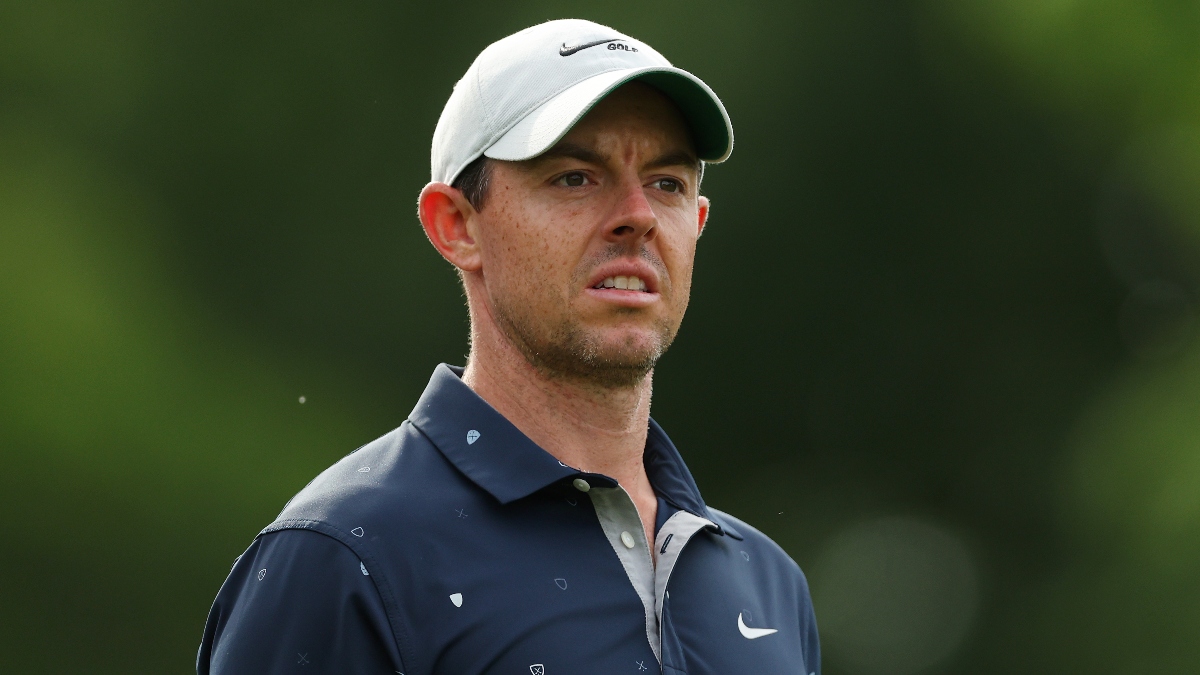 Bet the FedEx St. Jude Championship, Win $200 (No Matter What!)
---
FedEx St. Jude Championship Model Rankings
Below, I've compiled overall model rankings using a combination of the five key statistical categories previously discussed — SG: Approach (26%), SG: Ball Striking (23%%), GIR Gained (18.4%), Bogey Avoidance (18.4%), and Par 4: 450-500 (14%).
Tony Finau (+2200)
Rory McIlroy (+900)
Xander Schauffele (+1400)
Shane Lowry (+3500)
Scottie Scheffler (+1400)
Sungjae Im (+3500)
Justin Thomas (+1400)
Taylor Pendrith (+10000)
Brendan Steele (+15000)
Patrick Cantlay (+1400)
FedEx St. Jude Championship Outright Bets
Matt Fitzpatrick (+2200, BetMGM)
Typically, the FedEx Cup playoff events are won by players who have been among the best overall players for that season. Matt Fitzpatrick is having the best season of his career and is undoubtedly one of the most impressive golfers of the year. For the 2022 season, the Englishman ranks third in Strokes Gained: Total, which trails only Rory McIlroy and Scottie Scheffler.
Had it not been for Fitzpatrick's incredible U.S. Open victory, TPC Southwind would have been a spot that I've always thought could be the perfect break through spot for the 27-year-old. Now that he's won and gotten his first victory in the United States out of the way, it only increases his chances of being able to win a FedEx Cup Playoff event.
Talent was never the concern for Fitzpatrick. The former top ranked amateur in the world exploded onto the professional golf scene at nineteen years old and never looked back. Despite having eight European Tour victories by the time he'd hit his mid-twenties, many people questioned why he couldn't win on American soil. Now that he's a U.S. Open champion, there's reason to believe the floodgates will open.
Fitzpatrick has had plenty of success at TPC Southwind in the past. In three starts at the course, "Fitz" has two top-six finishes including a fourth place finish in 2019.
His success at the track isn't all that surprising considering how well his skill set aligns with what's required to compete at the course. It's important to hit fairways, which is something he does at a high clip. He also is one of the best in the sport at limiting mistakes and ranks third in the field in Bogey Avoidance.
A FedEx Cup Playoff victory would add to what is already the best season of Fitzpatrick's career and give him a chance to make a run at a being the FedEx Cup champion.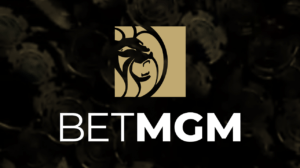 Bet Matt Fitzpatrick risk-free up to $1,000.
Will Zalatoris (+2500, Caesars)
For the past few weeks, we've seen Will Zalatoris near the top of the odds board. Despite being one of the most talented players in the field, there was nothing about Detroit Golf Club or Sedgefield Country Club that made me interested in betting him at those spots. The opposite is true about TPC Southwind.
When targeting Will Zalatoris for an outright bet, it's most prudent to look for spots on the schedule where his immaculate ball striking can set him apart from the rest of them field.  The Rocket Mortgage Classic rewarded driving distance and wedge play. The Wyndham Championship rewarded the best putters and most accurate drivers.
This week, the FedEx St. Jude Championship will favor the best iron players who can ball strike their way to the top of the leaderboard. In the past, Strokes Gained: Putting hasn't been a strong indicator of who will play well at TPC Southwind; which is great news for Zalatoris, who often struggles with the putter.
As evidenced by his three top-six finishes including two runners-up at major championships in 2022, Zalatoris can absolutely compete in the strongest of fields. In fact, I believe his chances to win in a star-studded event are higher than they are to win a lesser event on TOUR. The 25-year-old is a big game hunter who does his best work when the stakes are high.
The first leg of the FedEx Cup playoffs is an excellent time for "Willy Z" to finally break through for his inevitable maiden PGA TOUR victory.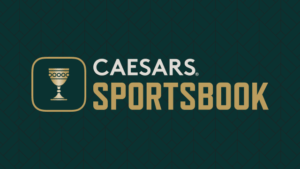 Get up to $1,100 back if your Will Zalatoris bet loses.
As frustrating as it was being a Sungjae Im backer on Sunday at the Wyndham Championship, his overall performance and current hot streak can't be overlooked.
The South Korean has now finished in a share for second place in back-to-back starts. In those two events, Im has gained an average of 8.5 strokes Ball Striking on the field, which includes both Strokes Gained: Off the Tee and Strokes Gained: Approach. At a course where ball striking is the most important factor, he should be in store for another strong showing.
Im had his best Strokes Gained: Approach day on Sunday at the Wyndham, gaining 2.0 strokes on the field in the fourth round alone. Unfortunately, he couldn't get the putter going and lost 2.2 strokes putting while Tom Kim gained 4.5 on the day. If it weren't for Kim's unconscious effort with the putter, there's a good chance that Sungjae would have notched another PGA TOUR victory.
If the 24-year-old can get the flat stick going this week, we may have back-to-back South Korean winners on the PGA TOUR.
Tyrrell Hatton (+6000, WynnBet)
It appears as if Tyrrell Hatton is trending toward a victory, as he's playing arguably the best golf of his 2022 season. He finished 11th at the Open Championship and followed it up with an impressive performance at Wyndham, finishing eighth. In addition to his top-10 finish, the Englishman was impressive with his approach playing and gained 5.3 strokes on approach, which was good for sixth in the field.
Hatton got hot in his final round last week, shooting a 64. Oftentimes we see golfers who go low on the previous Sunday carry the momentum into the following tournament. Hatton is a much better player than he's shown thus far in 2022, and it seems as if he's found something ahead of the FedEx Cup Playoffs.
If he has, TPC Southwind should be a good course for him as he finished in 17th last year and was in contention prior to a fourth round 72 that took him out of the running.
Russell Henley (+6000, WynnBet)
It's fair to wonder whether Russell Henley can close out a victory on the PGA TOUR after witnessing him blow leads at last season's Wyndham Championship and this season's Sony Open. Considering that the FedEx Cup St. Jude Championship will be comprised of a much stronger field than either of those events makes it perfectly reasonable to question it even further. However, at his number, I'm willing to give it one more shot.
Henley is in the best form we've seen him in this season. In his past two starts, the 33-year-old has finishes of 10th and fifth and has gained 11 and 9.7 strokes from tee to green in those events. At the Rocket Mortgage Classic, Henley ranked seventh in the field in approach, and at the Wydham Championship, he ranked first.
TPC Southwind is a course that should fit Henley's game to a tee. With a premium on iron play and hitting greens in regulation, the former Georgia Bulldog is a perfect fit. Perhaps more importantly, it's a course where he doesn't have to gain a bunch of strokes with the putter to win.
How would you rate this article?
This site contains commercial content. We may be compensated for the links provided on this page. The content on this page is for informational purposes only. Action Network makes no representation or warranty as to the accuracy of the information given or the outcome of any game or event.