2022 Mexico Open: Updated Odds & Picks for Aaron Wise, Sebastian Munoz
Credit:
Jared C. Tilton/Getty Images. Pictured: Aaron Wise.
Click arrow to expand 2022 Mexico Open odds via BetRivers


2022 Mexico Open Odds

| Golfer | Odds |
| --- | --- |
| Rahm, Jon | +400 |
| Woodland, Gary | +2000 |
| Ancer, Abraham | +2000 |
| Finau, Tony | +2200 |
| Wise, Aaron | +2500 |
| Tringale, Cameron | +2500 |
| Munoz, Sebastian | +2800 |
| Na, Kevin | +2800 |
| Kirk, Chris | +2800 |
| Reed, Patrick | +2800 |
| Todd, Brendon | +3300 |
| Streelman, Kevin | +4000 |
| Knox, Russell | +4000 |
| Howell III, Charles | +4000 |
| Ghim, Doug | +4500 |
| Champ, Cameron | +4500 |
| Hubbard, Mark | +5000 |
| Rai, Aaron | +5000 |
| Jones, Matt | +5000 |
| Long, Adam | +5000 |
| Moore, Taylor | +5500 |
| Riley, Davis | +6000 |
| Pan, C.T. | +6600 |
| Stallings, Scott | +6600 |
| Ortiz, Carlos | +6600 |
| Perez, Pat | +6600 |
| Griffin, Lanto | +6600 |
| Ramey, Chad | +7000 |
| Theegala, Sahith | +7000 |
| Duncan, Tyler | +8000 |
| Poston, J.T. | +8000 |
| Lipsky, David | +8000 |
| Piercy, Scott | +8000 |
| Smalley, Alex | +8000 |
| Sigg, Greyson | +9000 |
| Rodgers, Patrick | +9000 |
| Lahiri, Anirban | +9000 |
| Clark, Wyndham | +9000 |
| Thompson, Michael | +10000 |
| Hickok, Kramer | +10000 |
| Streb, Robert | +10000 |
| Seiffert, Chase | +10000 |
| Bramlett, Joseph | +10000 |
| Taylor, Nick | +10000 |
| Whaley, Vincent | +10000 |
| Lee, Danny | +10000 |
| Wu, Dylan | +10000 |
| Lashley, Nate | +10000 |
| Lebioda, Hank | +10000 |
| Garnett, Brice | +10000 |
| Wu, Brandon | +10000 |
| Svensson, Adam | +10000 |
| Stuard, Brian | +10000 |
| Armour, Ryan | +12500 |
| Putnam, Andrew | +12500 |
| Smotherman, Austin | +12500 |
| Hahn, James | +12500 |
| Grillo, Emiliano | +12500 |
| Schenk, Adam | +12500 |
| Tarren, Callum | +15000 |
| Haas, Bill | +15000 |
| Uihlein, Peter | +15000 |
| Taylor, Vaughn | +15000 |
| Novak, Andrew | +15000 |
| Huh, John | +15000 |
| Lower, Justin | +15000 |
| Martin, Ben | +15000 |
| Hoag, Bo | +15000 |
| Kitayama, Kurt | +15000 |
| Gutschewski, Scott | +15000 |
| Hodges, Lee | +15000 |
| McDowell, Graeme | +15000 |
| Malnati, Peter | +15000 |
| Sloan, Roger | +15000 |
| Cabrera-Bello, Rafa | +15000 |
| Mullinax, Trey | +17500 |
| Reavie, Chez | +20000 |
| Wallace, Matt | +20000 |
| Donald, Luke | +20000 |
| Byrd, Jonathan | +20000 |
| Baddeley, Aaron | +20000 |
| Aphibarnrat, Kiradech | +20000 |
| Brown, Scott | +20000 |
| Buckley, Hayden | +20000 |
| Villegas, Camilo | +20000 |
| Wolfe, Jared | +20000 |
| Bryan, Wesley | +20000 |
| Werenski, Richy | +20000 |
| Thompson, Curtis | +20000 |
| Tway, Kevin | +20000 |
| Kohles, Ben | +20000 |
| Jaeger, Stephan | +20000 |
| Seung-Yul Noh | +20000 |
| Skinns, David | +25000 |
| Barjon, Paul | +25000 |
| Hagy, Brandon | +25000 |
| Dufner, Jason | +25000 |
| Flavin, Patrick | +25000 |
| Reeves, Seth | +30000 |
| Diaz, Roberto | +35000 |
| McGreevy, Max | +35000 |
| Blaum, Ryan | +35000 |
| Sung Kang | +35000 |
| Cook, Austin | +35000 |
| Gligic, Michael | +35000 |
| Kodaira, Satoshi | +35000 |
| Gomez, Fabian | +35000 |
| Nimmer, Bryson | +35000 |
| Wagner, Johnson | +50000 |
| Kraft, Kelly | +50000 |
| Drewitt, Brett | +50000 |
| Trahan, D.J. | +50000 |
| Atwal, Arjun | +50000 |
| Lingmerth, David | +50000 |
| Ernst, Derek | +50000 |
| Trainer, Martin | +50000 |
| Murray, Grayson | +50000 |
| Chalmers, Greg | +50000 |
| Johnson, Richard S. | +50000 |
| Garrigus, Robert | +50000 |
| Ortiz, Alvaro | +50000 |
| Hearn, David | +50000 |
| Bae, Sangmoon | +50000 |
| Knous, Jim | +50000 |
| van der Walt, Dawie | +50000 |
| Gainey, Tommy | +50000 |
| Creel, Joshua | +50000 |
| Hensby, Mark | +50000 |
| van Pelt, Bo | +50000 |
| De la Fuente, Santiago | +100000 |
| Every, Matt | +100000 |
| Blixt, Jonas | +100000 |
| Pettit, Turk | +100000 |
| Barnes, Ricky | +100000 |
| Pettit, Turk | +100000 |
| Barnes, Ricky | +100000 |
---
Oh, the irony of a new tournament on the PGA TOUR schedule being hosted on a Greg Norman signature course.
The Mexico Open has been contested since 1944, but it makes its debut on the game's most elite circuit this week at Vidanta Vallarta, a course that was constructed not long ago by the man now serving as CEO of a rival tour.
I'm not going to maintain that I own much intimate knowledge of this venue, so let's stick with the facts: It was built in 2016 and plays to 7,456 yards as a par-71, suggesting it might have some teeth.
According to a course description, "Paspalum grass covers the entire layout, which winds along the Ameca River and provides views of the Sierra Madre mountains from almost every hole." It continues by offering, "The course has large landing areas, but sandy waste areas and numerous water hazards await to catch shots that stray too far. The water also adds a strategic element to many holes, as do the bunkers [55 total] that dot the course."
Also, and this one is less fact than opinion: It looks downright beautiful.
From the sound of it, length is more advantageous than accuracy off the tee, and approach shots will be key – especially from 175 or more yards, hinting that we should consider the better long- and mid-iron players in what is a predictably weaker field.
If there's another hint for us, it's that traditionally when the PGA TOUR travels to a new venue for what is theoretically an annual event — not a one-timer — the powers-that-be will err on the side of caution when setting up the golf course. The main reason is that it's difficult to predict whether 10-under or 25-under will win a tournament at the highest level, but there's at least an underlying subplot that beating up on some of the world's best players isn't exactly the best way to get more of 'em to play that event in future years.
All of which is to say that while a near-7,500-yard par-71 sounds like a brute, it might wind up being more scoreable than at first blush.
With that in mind, let's get to the plays, which are forever an inexact science, but even less exact and less scientific for this one.
Outright Winner
One player to win the tournament.
Aaron Wise (+4000)
Much like we'll hear from some NFL general managers leading up to the draft, I'm going with some combination of the "best player available" and "massive upside" theories here. That's not to suggest that Wise has a brighter future than, say, pre-tourney favorite Jon Rahm, but they can't all be No. 1 overall picks, if you get what I mean.
Eschewing the absolute top of the board, Wise is a player I've been very bullish on since posting five finishes of 26th or better in five starts during the fall portion of this season's schedule, though it hasn't quite come to fruition yet this year. Though he's missed the cut in half of his eight starts so far, Wise does own a T17 and T21 among his last four appearances and a field without most of golf's elite feels like a perfect place for him to claim a long-awaited second career title.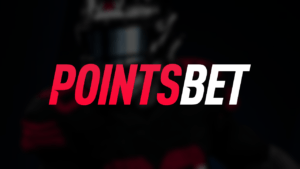 Get up to $2,200 FREE to bet the Mexico Open.
Other OADers
Potential selections for one-and-done options.
Sahith Theegala (+8000)
I've said it so many times over the past few months, but you won't be getting current Theegala prices for much longer, so keep jumping on 'em while you can.
I certainly don't mind him for outrights, props and DFS, but he might own the most value for OAD pools, which are probably leaving your less-researched poolsters scratching their heads over what to do in a new event with no history. The key word of the week just might be "upside," as I've stated above already. This is a nice week to play some guys you've been eyeing for a while, and Theegala certainly makes that list for me.
Kevin Na (+2200)
My pick to win the RBC Heritage in his most recent start, Na certainly has the stick-with-your-pick thing going this week, as he's among the more decorated players in this week's field. It also makes sense to take him on a course where mid-irons might get more use, as he ranks 30th this season in strokes gained on shots from 175 to 200 yards. That's a common theme throughout this preview, as I've targeted a handful of players who fit this statistic.
Carlos Ortiz (+10000)
Be careful traveling down Narrative Street this week. As you'll see with my fade at the bottom of this preview, a home-country advantage really might not be an advantage at all. Ortiz is one of a handful of Mexican players in this week's field, which could mean more pressure than comfortability.
Of course, missing the cut in four straight starts is pretty uncomfortable, too, although I almost like Ortiz better — I certainly like his odds better — when he's playing with nothing to lose, rather than riding a heater going into this one.
Top-5
One player to finish top-5.
Sebastian Munoz (+600 for top-5)
Full disclosure: It essentially came down to a coin flip for my fave outright play between Wise and Munoz, and the reality is that I'll have an investment in each player on a few different platforms.
Munoz gets the early-year Charles Howell III/Maverick McNealy good-but-not-great award, with all of his results between 21st and 39th over his past half-dozen starts. While most players insist they strive for this kind of consistency, one massive performance and five stinkers are actually rewarded better.
That said, the type of golf that has yielded those results should leave him higher on the board this week, against a lesser field than any of those previous ones. Again, I'll play him for a top-five, but don't be afraid to sprinkle a little on him for outrights, too.
Top-10
One player to finish top-10.
Gary Woodland (+210 for top-10)
In the modern-day language of field commitments, we're often forced to discern between a player who "needs" to play a specific lesser event, whether for sponsor obligations or PIP concerns or otherwise, and one who simply wants to play, in order to continue some momentum or find some greater win probability.
I think Woodland fits the latter category. He still has a few years' worth of exemptions from his 2019 U.S. Open victory, but he's likely playing because he knows he can show up at this one and own a better chance of winning than most other events. With three top-10s in his past six starts, I like the value of this prop, especially on a course where he can rip stingers and long irons all over the place.
Top-20
One player to finish top-20.
Pat Perez (+275 for top-20)
The 46-year-old has joined my SiriusXM PGA TOUR show "Hitting the Green" a few times recently and constantly admits that he can't wait for those three-round, no-cut events of PGA TOUR Champions.
The world's most brutally honest golfer has a few more years left on the big tour, though, and he's not done playing some decent golf, especially on a tropical resort course, like those where he's owned a decent amount of success over the years. My initial play here was Kevin Chappell, but after an early-week WD, I feel good about Perez as a top-20 replacement.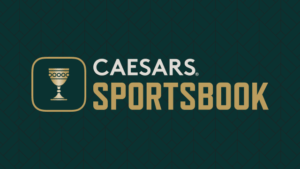 Get up to $1,100 back if your Mexico Open bet loses.
Top-30
One player to finish top-30.
Austin Smotherman
When you're looking for something — anything — to offer a reason to pick a player this week, you'll hang on to any little piece of information.
Like this: Back in 2018, Smotherman not only won this very tournament when it was a PGA TOUR Latinoamerica event, he set the all-time scoring record with a four-round total of 262.
That's the good news. The bad news is that it's hardly relevant, considering that tourney was held in Tijuana. I'm not terrific at Mexican geography, but I did a bit of research and found that it's some 1,363 miles from that course to this week's venue — about a 24-hour car ride, if you're not keen on stopping at all.
That said, I still think Smotherman is a talented young rookie, so I'm not going to let a little thing like being a full day's car ride from some good vibes stop me from playing him here.
Top-40
One player to finish top-40.
Ben Griffin
Digging deep here, but Griffin might not be as much of a flier as he seems on the surface. A sponsor's exemption in this week's field, Griffin owns four top-10s on the Korn Ferry Tour already this season, including a pair of runner-up finishes which have propelled him from 1,744th in the world ranking at the start of this year to 364th right now.
Considering this field is only a small step up from the KFT circuit, there's reason to believe he can hold his own against a group of players which shouldn't be too intimidating for a player making just his third career PGA TOUR start this week.
DFS Free Bingo Square
A safe plug-and-play option for DFS.
Tony Finau
Sure, I could've listed Rahm in this space, who's probably the ultimate free Bingo square in this event, though for some reason I'm getting some serious Fortinet Championship vibes from the erstwhile No. 1, referring to the season-opener where he MC'd in a seemingly strange scheduling decision one week before the Ryder Cup.
Instead, I'll go a little deeper and offer up Finau, who should have similar motivation to Woodland, essentially using this as a "get-right" week before the final three majors of the year. With a Munoz-like record of five results between 28th and 35th in his last seven starts, Finau is a high-floor play in better fields but should own an extended ceiling at this one, as well.
DFS 'Dog
A lower-priced option for DFS.
Patrick Flavin
On most weeks, I write the majority of this column on Sunday evening, then add some finishing touches on Monday morning. That means I can't save a spot for any potential Monday qualifiers.
Until this week, that is, as the qualifier for this event was held one week earlier. Among those who made it into the field is Flavin, who will make his fourth PGA TOUR start of the season. In the previous three, he's finished T17, T22 and T54, suggesting that perhaps all he needs is a long-term opportunity to prove he belongs on the highest level.
In the short term, he'll play this week in a field comparable to those other three, which suggests there's value on him to replicate a result somewhere between the best and worst of what he's done so far. 
First-Round Leader
One player to post the low score Thursday.
Peter Malnati (+10000 for FRL)
This is admittedly a feel play, as a player outside the top-100 in R1 scoring average this season doesn't seem to own too much value here.
What I do like about Malnati, though – for this bet, at least – is that he tends to be an all-or-nothing type of guy. Last season, his Thursday scores ranged from a 62, a 63 and a pair of 65s to a couple of 78s and an 81; this season, that notion has manifested itself in three 67s, a 68 and three 69s, though nothing worse than a 75.
This isn't one for the faint of heart, but there's certainly some potential.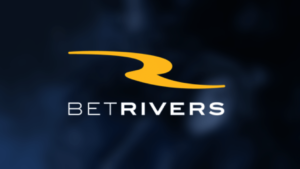 Get a Free $250 INSTANTLY To Bet the Mexico Open.
Matchup Man
One player who should beat comparable players.
Kramer Hickok (+20000)
This category is usually reserved for those who make a lot of cuts. As I often write, those high-floor plays essentially give us two chances to win H2H wagers both on Friday evening and Sunday afternoon.
Hickok doesn't quite fit that profile, as he's MC'd as much as he's chased this year, but this ranks as just another upside play on a guy who owns some value and should have a decent week. Against similar fields, he's owned a nice record over the past couple of seasons. At this outright price, he's worth a play there, as well.
Also Receiving Votes
Other players who should provide value.
Chris Kirk (+3500), Russell Knox (+7000), Taylor Moore (+7000), Alex Smalley (+8000), J.T. Poston (+13000), Joseph Bramlett (+20000)
The Big Fade
One top player to avoid at this tournament.
Abraham Ancer (+2500)
Remember what I wrote about Narrative Street in the section on Ortiz? I'd expect Ancer to be a popular play this week for the same reason we tend to target SEC grads in Southeast-based tourneys.
Carrying the flag of Mexico as the country's highest-ranked player, those narratives could certainly elevate him to some great heights this week — or they could just bring more pressure.
Case in point: In three starts at the now-deceased WGC-Mexico Championship, Ancer finished 59th-39th-12th. He could certainly turn around that record this week, but with no results inside the top-30 in his last eight stroke-play events on the PGA TOUR, there's plenty of reason to leave him off the card here.
How would you rate this article?
This site contains commercial content. We may be compensated for the links provided on this page. The content on this page is for informational purposes only. Action Network makes no representation or warranty as to the accuracy of the information given or the outcome of any game or event.