2022 PGA TOUR Preview: Who Will Emerge? 7 Matchups to Monitor, Including Jon Rahm vs. Collin Morikawa
Credit:
Getty Images. Pictured: Jon Rahm (left) and Collin Morikawa.
We did a segment on my SiriusXM PGA TOUR Radio show "Hitting the Green" that was jokingly called, "Swipe Left, Swipe Right."
Despite the artful mental imagery, I kept forgetting which one was the "good swipe," so in the name of consistency, this one can simply be called, "Either Or" or maybe "This Player or That Player."
Whatever we're calling it, the premise is simple: Take two professional golfers who are similar in talent level and achievement, then pick one to have the better 2022 campaign.
Think of it as essentially a full-year matchup bet.
Let's get to some juicy head-to-heads, as I try to sort through some tough decisions for the upcoming year.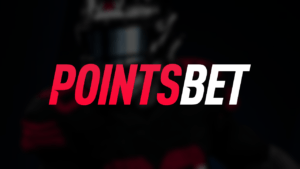 Bet the Tournament of Champions and get $250 FREE.
Jon Rahm or Collin Morikawa?
Let's kick things off with a choice between the current No. 1-ranked player and the one who could've stolen that title from him — for one week, at least — if he hadn't blown a five-stroke 54-hole lead at the Hero World Challenge.
The pervasive theme amongst the matchups you're about to sift through is that there are no obvious right or wrong answers. I mean, I could've chosen between Rahm and, say, the world's 500th-ranked player, but what's the point of that? These are all going to be close calls.
When picking between two of golf's most talented players, there's not much separating them. Rahm owns more power, Morikawa is a better iron player and they can each run hot and cold with the flatstick.
Instead, I want to examine the intangibles.
For me, the biggest difference in their young careers so far is the ability to step on the gas pedal when things are going right. Based on previous experiences, Rahm puts it into high-gear in the fast lane, while Morikawa has often pumped the brakes a bit.
What do I mean by that? Check what they've done after victories. Toward the end of 2019, Rahm won in Spain, won in Dubai, then finished runner-up at the Hero; in 2020, he followed his BMW Championship win with the sixth-best 72-hole total at the Tour Championship; and after being forced to WD with a six-shot lead at the 2021 Memorial, he of course won the U.S. Open, then finished top-10 in each of his next five starts.
By comparison, Morikawa chased his 2020 Workday Charity Open win with nothing better than a T-20 in his next two starts; same thing after winning the PGA Championship later that year; and again after winning the 2021 WGC-Workday at Concession.
Look, we've got to dig pretty deep to find some reason to fade Morikawa. He's obviously a world-class player who can win on any given week — even right after he's already won, at some point.
If we're trying to delineate between these two, though, each one is going to win at least a few times in 2022. I'd rather have the guy who owns that propensity to maintain the momentum.
My pick: Jon Rahm
Rory McIlroy or Justin Thomas?
In betting and analytical terms, we often speak about ceilings and floors — basically, where players rank when they have their best stuff compared to something less than that.
Even though he's only proven it in brief, rarely predictable doses, I still believe that McIlroy owns the highest potential ceiling of any player around. What I mean by this is that if all of the world's best players show up to a tournament with their A-plus games, I believe Rory would have a greater win probability than anyone else.
That's the good news. The other side of this is that, as we've more often seen in recent years, McIlroy's floor might be lower than most of his elite-level peers.
In 2021 alone, he had nine finishes outside the top-25, including four missed cuts. That should sound impossible for one of the game's brightest talents, but it shows that there are weeks when he simply doesn't show up.
It's difficult to suggest that Thomas' ceiling is much less than McIlroy's since he also has the ability to prevail, even when others are playing their best golf.
What isn't debatable is that JT's floor is regularly higher. Even when he wasn't playing his best golf last summer, he didn't fail to miss a cut after the PGA Championship. I also don't think he was playing anywhere near his peak toward the end of the year, yet he still finished top-five in four of his last six starts.
Essentially then, this question comes down to whether you're making the selection based on ceiling or consistency. For me, I believe McIlroy's ceiling is just a bit higher than that of Thomas, but JT's floor is considerably higher than Rory's, giving him more value throughout the upcoming year.
My pick: Justin Thomas
Brooks Koepka or Bryson DeChambeau?
Oh, come on: Like you didn't see this one coming…
The "rivalry" — or at least the social media tug of war — might not persist in the coming year as it did throughout the last one, but there's still a relevant question of which one will have the better campaign — a question that despite Koepka's insistence wasn't answered during a 12-hole made-for-TV match on Thanksgiving weekend.
Not only are these two polar opposites in personality, their mindsets are completely dissimilar, as well. I'm not exactly divulging some secret information here, but Koepka is the guy who nonchalantly cruises through the schedule until he reaches major championships, while DeChambeau is the one who might fire range balls into the night sky for three hours after the second round of the Rocket Mortgage Classic.
For whatever it's worth, Koepka is at least talking a good game heading into this year. After one round at the Hero, he admitted, "It feels like the last two years have been a struggle except for the majors or WGCs," and he suggested that he's trying to improve upon those other results. The next day, when asked about peak-Koepka of a few years ago, he replied, "That wasn't peak. Just wait."
The bravado is intoxicating. As bettors, we're constantly trying to judge which players are most confident in their games, which makes it impossible to ignore Brooks' boasts.
That said, let's not ignore Bryson's booming drives, either. With the speed and power that he already owns — and you know he's only going to be chasing more of it moving forward — DeChambeau has the ability to overpower any golf course, any week. You know where long, straight drives work? Everywhere.
The game's longest hitter ranked 20th on the PGA TOUR in putting last season. This might be a massive if, but if he can dial in his wedge play to, say, the top-quarter at the highest level, Bryson has the talent to become No. 1 in the world and stay there for a while.
I know Brooks has won four majors; I know he gets up for the biggest events; I know he talks a good game, making us want to buy-in to the narrative he's selling. But I also know we're not that far from suggesting that Bryson could "break" golf the way he plays. When he's on, the game looks way easier for him than anyone else. Give me the power advantage over everything else.
My pick: Bryson DeChambeau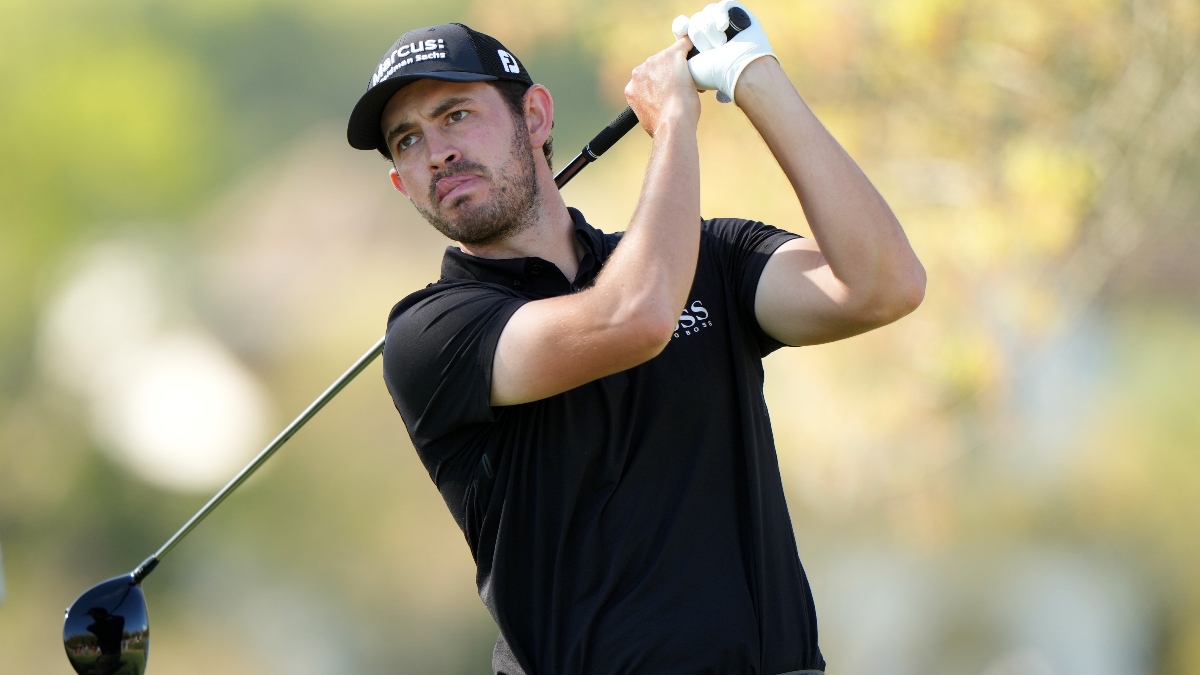 Xander Schauffele or Patrick Cantlay?
This might be golf's version of: Would you like the filet or the porterhouse? The answer, in each of these scenarios, is: Yes, please.
There are plenty of parallels between Schauffele and Cantlay, who played two matches together as Ryder Cup partners (and won each handily) last fall. Each owns a bit of California cool and is the type who might not generate major headlines, but both just play exemplary golf on a consistent basis.
According to the stats, Cantlay owned an advantage off the tee last season, while Schauffele was just a little bit better with his irons and putter. Really, though, there isn't a discernible weakness in either one's game.
So, how do we choose between them? Much like in the Rahm vs. Morikawa debate, I'm going with an intangible.
From mid-to-late summer through the Ryder Cup, we collectively witnessed a different Cantlay in the public spotlight. He'd always been the shy, introverted type who didn't have much to say when the camera lenses and microphones were pointing toward him, but something changed. Suddenly, almost right before our eyes, Cantlay appeared more comfortable in his own skin. His answers to questions became more thoughtful and elongated; his furtive smile became more apparent.
Now, I'm not suggesting that a more outgoing personality alone can equate to greater success on the golf course, but I do believe that this ability to feel more comfortable in these situations has freed up Cantlay to play his best golf — and I believe it had a lot to do with him winning the FedEx Cup title last year.
It wasn't so long ago that Schauffele would've been tops on my list for "Next First-Timer to Win a Major," but that honor belongs to Cantlay these days.
It's very close — and we should be overly optimistic about each of these players for the next year — but Cantlay is the one who can do the most damage in the biggest events.
My pick: Patrick Cantlay
Tony Finau or Abraham Ancer?
Over the past few years, I've often lumped these two guys together. Both are massively talented players who have taken longer to win at the highest level than many others.
It was only fitting that Ancer won for the first time on the PGA TOUR just two weeks prior to Finau winning his second title — and first in more than five years — as we can continue to make those comparisons.
During the previous season, while Finau ranked a bit higher tee-to-green, largely due to much better chipping numbers, Ancer was slightly more impressive off the tee, with his approach shots and on the green. That might surprise some observers who believe that Finau has the total package.
Consider me one of 'em.
If these guys were NBA draftees, Finau would be the "player with massive upside," as we're all aware of what he might be able to accomplish if — or perhaps when — he finally lives up to his potential.
I really don't mean for this to be a knock on Ancer and hope it isn't taken that way as I'm a big fan of his game, but I consider him as more of a grinder, whereas Finau owns as much offensive firepower as almost anyone. Even on shorter courses, which we'd think Ancer's precision game would be his bread and butter, Finau is able to dial it back a few notches and has often contended, while the opposite isn't quite true on the longest tracks.
Like all of these matchups, this is a brutally tough call between two players who are extremely talented, but I've got to side with that offense for the coming year.
My pick: Tony Finau
Jordan Spieth or Hideki Matsuyama?
While most of the previous matchups featured players who owned not just similar successes, but similar styles of games, this one offers a stark contrast.
These two Masters champions are each known for one thing within their games: Matsuyama is among the game's most brilliant iron players, while Spieth is a demon with the flatstick.
Traditionally, we've learned over the years that ball-striking is more sustainable than putting. Anyone can have a terrific — or terrible — putting performance, but a solid iron game will more often endure from one round to the next.
In probably 95% of these situations, I'd go with the better ball-striker. But in those situations, the guy with the putter in his hands isn't one of the greatest to ever do it.
Rather than choose one of these players based on his strength, though, I'm more inclined to choose based on the perceived weakness.
Last season, Matsuyama ranked 17th in Strokes Gained: Approach and Jordan was 41st; meanwhile, Spieth was 33rdin SG: Putting and Matsuyama was 175th.
What does that tell us? Jordan might be a great putter, but he's also a pretty damn good ball-striker. Hideki is a great ball-striker, but his putting, well, that remains his Achilles' heel. For this reason alone, my mind is made up.
My pick: Jordan Spieth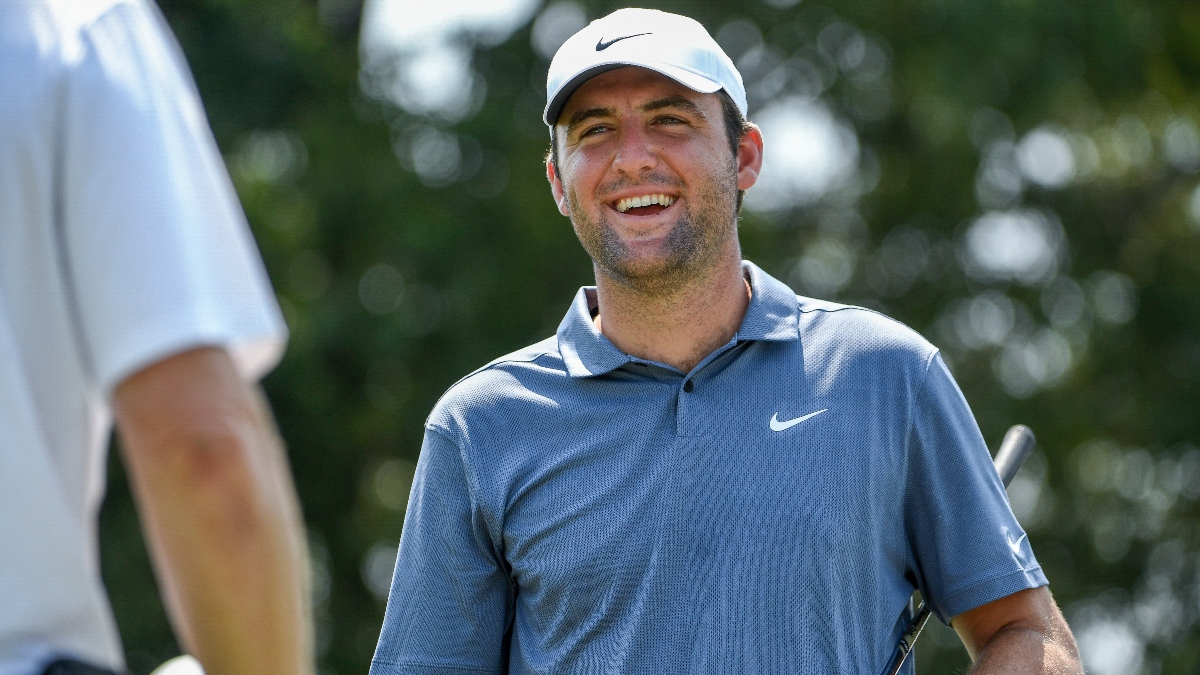 Sam Burns or Scottie Scheffler?
When we broached this conversation on the radio show, my co-host that day, Chantel McCabe, said of this matchup: "I can't do it, this is like choosing between your children!"
She ain't wrong. There are few players with a brighter future than either of these two, and I expect them each to do some big things in this coming year, from contending for major championships to competing for the U.S. team in the Presidents Cup.
If there's one thing to separate the 10th-ranked Burns and 13th-ranked Scheffler in the early stages of their careers, it's the ability to win at the highest level. Burns now owns two PGA TOUR victories, while Scheffler is woefully stuck at zero, despite four second-place finishes and three thirds over the past three years.
That might sound like a vote for Burns in this one, but not so fast, my friends.
The law of averages doesn't really exist in the analytics world, but I have always believed that things tend to balance out in golf. If you're good enough, at some point those close calls are parlayed into wins.
Between these two players, talented young studs with tons of potential, I'd rather take the guy who's yet to win for the next year. I'm not sure that Scheffler is necessarily hungrier, but I do believe that the "law of averages" will balance out at some point, and he won't go much longer before that first — and second — victory.
My pick: Scottie Scheffler
How would you rate this article?
This site contains commercial content. We may be compensated for the links provided on this page. The content on this page is for informational purposes only. Action Network makes no representation or warranty as to the accuracy of the information given or the outcome of any game or event.