2022 Presidents Cup Odds & Picks: 7 Best Bets for Jordan Spieth, Tony Finau, Justin Thomas & More
Credit:
Via Getty Images. Pictured: Jordan Spieth of the U.S. Team plays his shot from the first tee during Friday four-ball matches of the Presidents Cup at Liberty National Golf Club on September 29, 2017 in Jersey City, New Jersey.
The much-anticipated 2022 Presidents Cup kicks off on Thursday morning at Quail Hollow Club in Charlotte, North Carolina, as the Unites States Team battles the International Team.
The United States won the last Presidents Cup in 2019 at Royal Melbourne Golf Club in Australia in a tight 16-14 competition. The United States Team is a heavy favorite at a consensus market price of -700 to defend their Presidents Cup win at Quail Hollow.
Overall, the United States Team is 11-1-1 in Presidents Cup competitions.
Read on for the Action Network's six best bets for the Presidents Cup below. Our analysts will also have nightly best bets ready once matchups for the next day's competitions are finalized each night, starting on Wednesday evening.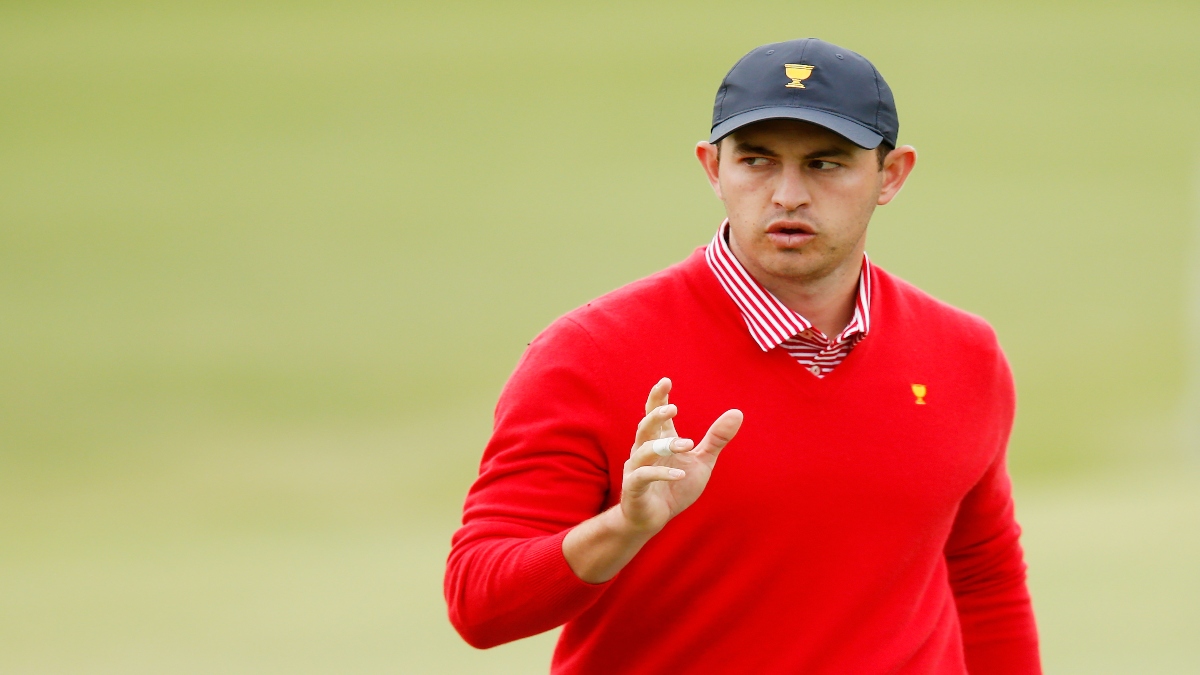 Bet the Presidents Cup, Win $200 (No Matter What!)
Justin Thomas — Top USA Point Scorer +700 (BetMGM)
Jason Sobel: On a team filled with alphas, it's difficult to pick out the top dog, but Thomas is clearly the engine of this squad – and he has been for a few years now.
In the last four editions of the Ryder/Presidents Cups, JT has owned a winning record each time, totaling a 12-4-3 overall mark.
That includes records of 3-1-1 in each of his last two Presidents Cup appearances, where he was undefeated before losing a Sunday match. At the site of his first major championship triumph, I can see him undefeated at this point again, but don't see him losing a singles match for the third time.
Billy Horschel – Top USA Captain's Pick Points Scorer +900 (DraftKings)
Chris Murphy: I'm going to take a longshot here with Billy Horschel, who we know is a great match-play golfer. He's making his long-awaited debut for the Americans, something that has been a dream and goal of his throughout his lengthy career.
I expect he will also get one of the best setups to be successful this week, as he is likely paired with his two-time Zurich Classic partner Sam Burns. That comfort and familiarity will set them up to be successful and may give them a leg up to stick together for four matches (some others in this category likely only play three).
He should close the week as a solid favorite in his Sunday singles match, and we know he will thrive in that setting.
Horschel will need some help — both from Captain Love and maybe from the International side — in this market, but I think there is a path for him to have value at these odds.
Adam Scott – Top International Point Scorer +750 (bet365)
Matt Vincenzi: Adam Scott is the player I expect to receive much of the "volume" for the International Team.
Despite being 42, the Australian will be hell-bent on going out there for as many matches as possible and helping his team battle a far superior United States Team. Since 2003, Scott has played in 42 of the 45 possible sessions for the International Team.
Speaking to Golf Digest, Scott was bullish on his ability to help his team succeed on the golf course:
"I'm there to win points like everyone else. Without loading pressure on myself, it clearly looks good for the rest of the team if I go out and win some matches. My head is going to be focused on doing just that."
Scott's trip to Quail Hollow will make him the first-ever international player to make 10 career starts in the Presidents Cup. The former Masters champion is the team's leader both on and off the course, and I fully expect him to score some points for his team, regardless of whom he is paired with.
Scott also has been playing some encouraging golf of late, with two top-five finishes during the FedEx Cup playoffs. He's made it a point to be in form for this event, and I believe in his ability as a competitor to do his job for the Internationals.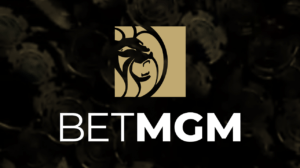 Bet the Presidents Cup risk-free up to $1,000.
Jordan Spieth – Top Point Scorer +1400 (DraftKings)
Derek Farnsworth: The Presidents Cup is great to watch, but it can be tough to bet. The easy path would be to bet on the American team, but they are -700 on most sportsbooks. In other words, you have to bet $700 to win $100. While the most likely outcome is a win for the US, it's tough to swallow those odds. Instead, I will look to the top-scorer market.
Betting on the top scorer is half about betting on talent and half about predicting who will play in the most matches. Based on their friendship and the fact that they have played together in these events in the past, I expect Spieth to be paired up with Justin Thomas. Spieth has significantly better odds than most of the Americans, even though he has a chance to play four or five matchups, and even though he'll be heavily favored in all of them.
If Spieth and Thomas are paired together and get a win on Thursday, they will likely be paired together again on Friday. If they win again, chances are they will go out for at least one more match together on Saturday. This gives Spieth a path to three or four points heading into the singles matches on Sunday.
This isn't me betting on Spieth to be the best player this week but instead for him to potentially have a path to the most points at good odds.
Tony Finau – Top USA Point Scorer, +1000 (bet365)
Spencer Aguiar: We face a ton of uncertainty in every market until we get some clarity on the Thursday foursome matchups, but even then, we still have to live with the unknown of how future pairings might be presented for the subsequent three days.
All of those unquantifiable solutions make this more of a guessing game than something we can handicap from a numerical perspective, but my model believes Tony Finau is the best early value on the board to be the top USA scorer at his price tag of 10/1.
When we dive a little deeper into the projected Thursday duos, I would be moderately surprised if we didn't get Xander Schauffele/Patrick Cantlay, Jordan Spieth/Justin Thomas and Scottie Scheffler/Sam Burns making up three of the five spots in the lineup.
That leaves us with two teams that will need to be created between the remaining six options. While it might seem unconvincing on the surface that Finau will play all five matches since he is one of the American golfers without a written-in teammate, I view it in the opposite direction.
Considering the four-time PGA TOUR winner has the skill set to not only pair nicely on day one next to a Max Homa, Cameron Young or Collin Morikawa, but some of his more notable routes towards being the top scorer for the US Team will come into play if he replaces a struggling Spieth or Burns (since that likely will mean Scheffler or Thomas has failed to win all his matches).
Yes, sometimes being a jack of all trades is considered a negative, but in this specific competition, Finau ranks first in my model for teammate compatibility, which is just a fancy way to say his game pairs most naturally with anyone in the group.
For reference, Schauffele and Cantlay are ranked second and third in that category – two golfers who will be tied together at Quail Hollow – and the best way to outline the thought process here is that if others fail to do their job correctly, Finau intrinsically becomes the top replacement option to pair next to the likes of Thomas or Scheffler – all while carrying the mantle of the projected leader of this second group of six. I think we finally see the 33-year-old provide his breakout performance on the international stage.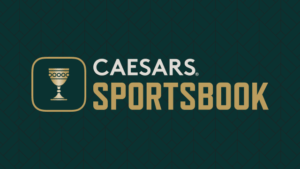 Get up to $1,100 back if your Presidents Cup bet loses.
Justin Thomas – Top USA Scorer +650 (FanDuel)
Landon Silinsky: Justin Thomas has an affinity for Quail Hollow, as he won his first career major championship – the PGA Championship – at this very course back in 2017. Of all the players in the Presidents Cup field, Thomas ranks No. 1 in both SG: Tee-to-Green and SG: Total per round at Quail Hollow.
As a matter of fact, his lead over the fifth-ranked golfer (Tony Finau) in SG: Total per round is 1.06 strokes, which is more than the gap between Finau and the 13th ranked golfer (Sungjae Im). These are small sample sizes we are dealing with, but it's just to show JT's dominance at this course compared to his peers.
JT played in all five matches in the 2019 President's Cup and scored the most points for the USA (3.5), edging out Patrick Cantlay, Xander Schauffele and Tiger Woods each by a half point.
I'd expect him to play all five matches again this year, and we can get him with the fourth-shortest on the odds board to lead the Americans in scoring. He looked great at the TOUR Championship, where he finished fifth. Getting +650 in this spot seems like some nice value.
Internationals +6.5 Points (+100 at BetMGM) 
Rob Bolton: Because it's a team competition, I prefer a team bet, and to extend my skin in the game to Sunday's Singles, I need the spread.
No matter the previous total scores in Presidents Cup history, this matchup is about as lopsided as any, but running up the score isn't good for anyone. (Nevermind Billy Horschel's potential influence as a product of the University of Florida where Steve Spurrier was notorious was that very thing. I kid, Billy!)
So, I'm counting on International pride and talent to cover. There are eight debutants on the visiting team, and each wants to plant his own flag for consideration for the next edition of the biennial event.
How would you rate this article?