Updated Tour Championship 2022 Odds & Picks for Jon Rahm, Rory McIlroy, More
Credit:
Rob Carr/Getty Images. Pictured: Jon Rahm.
The FedEx Cup is on the line this week at the 2022 Tour Championship.
Scottie Scheffler is favored to win, although Rory McIlroy is the favorite without staggered scoring.
Get a tournament preview and betting picks from Jason Sobel below.
Click arrow to expand 2022 Tour Championship odds (with staggered strokes) via WynnBet


2022 Tour Championship Odds

| Golfer | Odds |
| --- | --- |
| Scottie Scheffler | +200 |
| Patrick Cantlay | +400 |
| Xander Schauffele | +700 |
| Rory McIlroy | +1000 |
| Jon Rahm | +1400 |
| Tony Finau | +2000 |
| Cameron Smith | +2200 |
| Sam Burns | +2500 |
| Justin Thomas | +3000 |
| Sungjae Im | +3300 |
| Matt Fitzpatrick | +3500 |
| Cameron Young | +5000 |
| Viktor Hovland | +8000 |
| Joaquin Niemann | +9000 |
| Collin Morikawa | +11000 |
| Hideki Matsuyama | +11000 |
| Jordan Spieth | +11000 |
| Corey Conners | +12500 |
| Max Homa | +12500 |
| Scott Stallings | +15000 |
| Sepp Straka | +20000 |
| Billy Horschel | +25000 |
| Adam Scott | +27500 |
| Aaron Wise | +35000 |
| Brian Harman | +35000 |
| K.H. Lee | +60000 |
| Sahith Theegala | +60000 |
| Tom Hoge | +60000 |
| J.T. Poston | +75000 |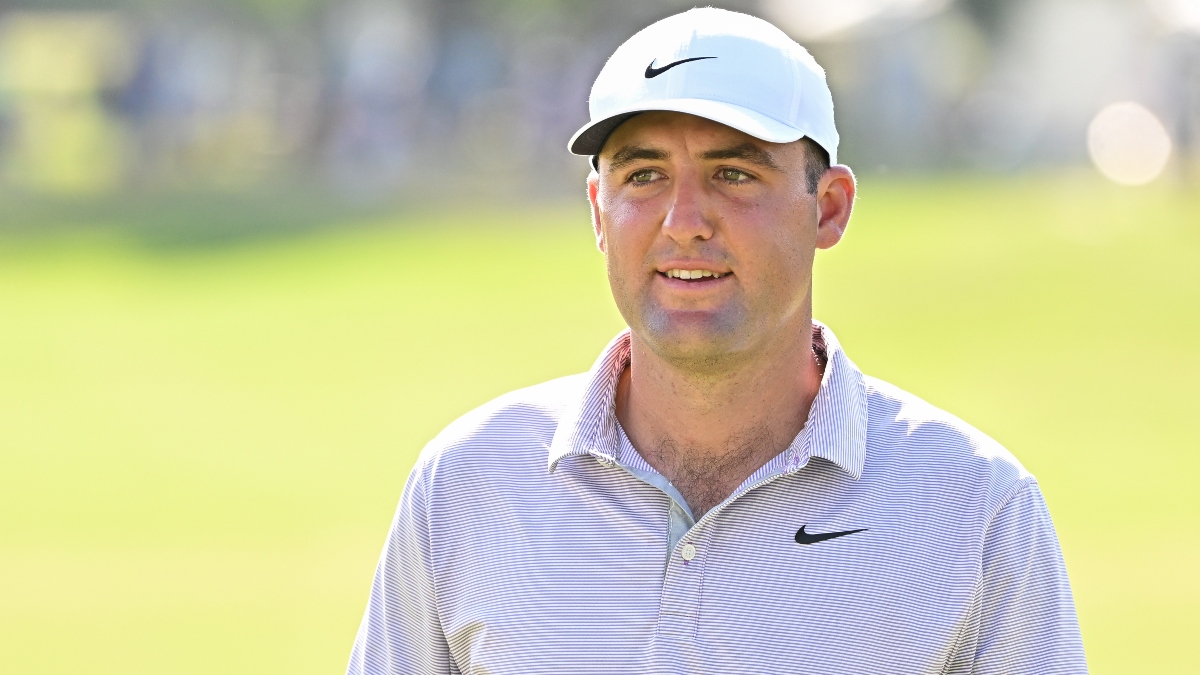 Bet the Tour Championship, Win $200 (No Matter What!)
---
ATLANTA — Over the years, I've often tried to remind golf fans that while the PGA TOUR and other governing bodies certainly appreciate their patronage, they're hardly near the top of the pecking order. Not sure if y'all have noticed what's going on in the golf world this year, but let's just say this is a reminder I've needed to point out a little more often than in the past.
What's funny — not haha funny, but ironic — is that I wrote the above paragraph for this preview before any news started to leak from last week's elite-player meeting prior to the BMW Championship.
Instead, I wrote that in regard to the Tour Championship and its staggered-start format, which I'll get into shortly.
First, though, the big story.
As initially reported by The Firepit Collective, news out of the Tiger Woods-led meeting in Delaware is that the PGA TOUR's elite players would like to propose an 18-event, limited-field, no-cut series of tournaments which would allow the rich to get even richer.
Good for them. As I've written numerous times over the past few months, I have no problem with anyone getting paid more for their employment. This is why we work — to make money. It's not fair for others to decree that professional golfers "have enough money" and don't need more of it. After all, there's probably someone out there who thinks the same thing about you.
That said, it doesn't mean we have to love the concept.
As fans, we watch golf to witness somebody's life change before our very eyes on the back nine of a Sunday afternoon. We watch to see the emotions pour out on the 18th green, when wives and children come running for an embrace — the culmination of so much hard work and so many sacrifices. We watch to see a player try to speak in a post-round interview, only to get so choked up that no words come out, which tells us more than any answer could have anyway.
Maybe it's just me, but I can't imagine witnessing too much of this from superstars who triumph in elite-field events. Not to pick on Patrick Cantlay, who just won the BMW Championship, because he's a deserving champion who worked hard for the title, but that won't change his life. There's a reason why so many fans were instead glued to the U.S. Amateur at the same time.
This proposed series of tournaments seems beneficial from a player perspective, but perhaps not as much for fans. In fact, you wouldn't be wrong if you'd suggested that the entire idea just feels so … LIV.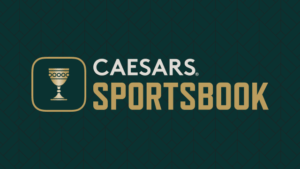 Get up to $1,100 back if your Tour Championship bet loses.
Speaking of which, I know most fans want a vicious, steel cage match standoff between the PGA TOUR and LIV. As we've seen recently, though, there's a better chance the dust will eventually just settle in the courts. If you really want some juicy gossip, there's always the sexy story of the former organization pushing the boundaries of its long-standing 501(c)(6) status and how that might be reimagined as a for-profit entity, which could reap the benefits of private equity benefactors.
Boy, I shouldn't have to tell you, but that should make for some brilliant talk-radio debate.
All of which should serves as a reminder that when it comes to the hierarchy of priorities, fans rank somewhere behind the sponsors, the rights holders and, of course, the players.
That in turn leads us right back to this week's Tour Championship, where once again, the leading player in the FedEx Cup points standings — in this case, Scottie Scheffler — will start the week at 10-under, followed by a staggered start which has Cantlay at 8-under, Will Zalatoris at 7-under, Xander Schauffele at 6-under, Sam Burns at 5-under and the other 25 players all chasing from further back.
It's a concept akin to handicaps and perhaps the only professional golf tournament which seeds players based on previous results.
Is it perfect? Of course not. However, it does accomplish the main goal of not having two different players holding up two different trophies on a Sunday afternoon. When a main sponsor is kicking in tens of millions of dollars and wants to avoid this scenario, these things have a way of fixing themselves.
This idea has been derided by many fans since its implementation two years ago, but therein lies the overarching theme of this whole tale: It's not about the fans.
From my experience, fans tend to consider only the solution to their own issues with such a concept, as opposed to looking above themselves on that aforementioned pecking order.
You might prefer separate winners of the FedEx Cup and the tournament, but the sponsor doesn't. You might prefer a wild match-play dash for the cash on the final day, but if that means fewer big-name players alive for the title, then the rights holders don't.
Don't get me wrong: I'm not suggesting this is a good thing. In fact, I can easily see a day in the not-too-distant future when Korn Ferry events or amateur matches take away a market share of the audience from these limited-field, no-cut events, where someone wins, someone loses and nobody's life really changes to an unimaginable degree.
It is the reality, though, especially in a world where elite-level players have been consistently walking away from the PGA TOUR in favor of LIV. Whatever it takes to keep the best talents around, I suppose. Though I do have a hard time imagining this benefits the fans in the long run.
In any case, let's get to the picks for this week's Tour Championship, as I'll be here at East Lake Golf Club throughout the week to keep a close eye on the proceedings.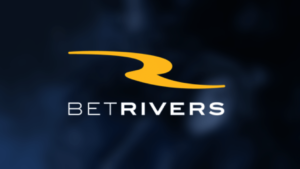 Get a Free $250 INSTANTLY To Bet the Tour Championship.
---

Outright Winner
One player to win the tournament (with staggered start)
Rory McIlroy (+1100)
Most players might feel a bit daunted to start the week a half-dozen strokes behind the leader. Maybe they'd even blame an imperfect format and never quite be in the right frame of mind, knowing they'd be chasing right from the opening tee shot.
However, for McIlroy, this might be everything he's ever needed.
Think about it: How many times have we seen him trailing by this many shots after the first (or second, or third) round, only to battle back to a place where we collectively say, "man, if he'd only had a few more holes, he could've caught the leader …" Well, he'll have those extra holes this week. I can't wait to watch a presumably aggressive McIlroy, armed with the knowledge that he'll need to step on the gas pedal, on a golf course where he's won in the past.
Throw in the karma narrative of the PGA TOUR's most vocal leader winning the season-ending title in the most tumultuous year ever and I like the idea of playing McIlroy as a chaser.
Outright Winner
One player to win the tournament (without staggered start)
Jon Rahm (+900)
Fresh off a weekend at the BMW Championship during which he posted 10 birdies without a single bogey, it might feel like too little, too late at this point in the season for one of the world's most talented players who's often left something to be desired. But, he's obviously firing on all cylinders right now. After gaining 7.73 strokes with his flatstick over the final three rounds last week, Rahm might just be a similarly hot putting week away from posting the lowest 72-hole total in the season finale.
---

Other OADers
Potential selections for one-and-done options.
Sam Burns (+2200 / +2500)
Read the fine print. That's my advice for OADers prior to the season finale. I believe most OAD pools will only take into account players' total score/position for this week, without the staggered scoring, but make sure you know the rules before you make your selection.
If your pool does somehow use the staggered start and official final results, you'll obviously want a player who isn't too far off the pace. I can't imagine Burns remains a candidate for most, but if you've got him left, he'll enter the week in sole possession of fifth place, five shots off the lead. For a guy renowned for his Bermuda greens putting, he certainly has a chance to go low and take the whole thing.
Corey Conners (+8000 / +2800)
For the rest of you — the ones playing in pools where everyone starts at even-par this week — it becomes a major case of game theory.
If you're leading your pool and still have one of the big guns left to use, congrats. You've clearly done something right all year. However, if you're playing catch-up, there's no point in taking a potentially popular pick and trying to tread water. Following yet another solid outing in the form of a T5 result, Conners owns the ball-striking chops to have a great week at East Lake.
At nine shots off the staggered pace, he's likely too far back to seriously contend, but for our purposes, he should be able to post some low scores.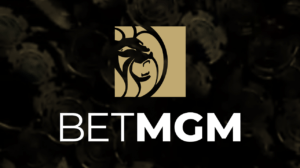 Bet the Tour Championship risk-free up to $1,000.
---

Top-Five
One player to finish top-five (with staggered start)
Will Zalatoris (+130 for top-five)
Editor's note: Will Zalatoris has withdrawn from the tournament.
Beware the injured golfer. That's an old axiom in this game.
Time and again, we've witnessed a player who was something less than 100% healthy win a tournament. Perhaps it helps them focus? Maybe it lowers expectations? Whatever the case, Zalatoris is coming into this one on the heels of his first win two weeks ago and a WD last week, when he tweaked his back early in the third round of the BMW Championship.
It seemed like a precautionary measure, since he already knew his spot in the top five on the ranking would be protected. And quite honestly, I don't hate an investment on the lone player in this week's field who took the weekend off to rest up.
The last time Zalatoris was forced to WD with an injury was last year's Open Championship. It took a few weeks to return from that one, but when he did, he finished T8 at Memphis, which is enough to suspect the 25-year-old is a quick healer.
Assuming he's healthy enough to tee it up this week, I like the man in third on the points list to remain very much in the mix throughout the weekend.
Top-Five
One player to finish top-five (without staggered start)
Xander Schauffele (+160 for top-five)
Last week, Schauffele once again showed that a limited-field, no-cut event is right up his alley, as he finished in a share of third place in Wilmington. Staggered scoring or not, Schauffele has played in the Tour Championship five previous times and owns four top-five results without ever finishing below seventh place. There's no reason to fade him now.
Top-10
One player to finish top-10 (with staggered start)
Billy Horschel (+1100 for top-10)
Last year, Horschel started 10 shots back and finished 11 shots back. That doesn't sound too impressive, but it vaulted him from 29th place in the staggered start to ninth and provided a big paycheck on a track where — of course — he's won the FedEx Cup before.
This time around, Horschel will start seven spots higher and one stroke better, which should produce a similar result for a guy trying to make one last good impression on Presidents Cup captain Davis Love III.
Top-10
One player to finish top-10 (without staggered start)
J.T. Poston (+800)
If I'd shown you the Tour Championship field list prior to the start of this season and asked you to pick the most surprising name, Poston would've been among the strongest candidates. That's not a knock on him by any means, it simply speaks to the strong talent level from top to bottom at this event.
Maybe a rookie like Cameron Young or Sahith Theegala, or a journeyman like Scott Stallings or Tom Hoge would've been your pick, but Poston played some sneakily great golf during the summer months to make it without too much of a sweat. Not bad for a guy who just missed qualifying three years ago, but otherwise never finished better than 67th on the final list.
Now, Poston is playing with house money, back in the Southeast part of the country, which has been a nice spot to target him in the past.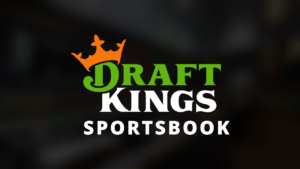 Bet the Tour Championship at DraftKings, get a $1,000 sign-up bonus.
---

DFS Free Bingo Square
A safe plug-and-play option for DFS.
Collin Morikawa
The numbers tell us Morikawa finished T44 last week after a closing 8-over 79. That alone doesn't tell the entire story, though. He was within the outer range of contention prior to playing the 11th and 12th holes in 16 total strokes, tumbling down the leaderboard and hurting his chances of owning a better starting position this week.
Forget about those mistakes — easier said than done for anyone who bet on him — and we'll find he's hitting the ball as well as he has in months, with one more opportunity to post a few low scores this week.
DFS 'Dog
A lower-priced option for DFS lineups
Max Homa
Yeah, I get it. In a week which features only 30 players in the field, I'm essentially going to wind up listing half of them for the specific categories here in the preview. Hey, it's nice to have some options.
I'm writing this before DFS prices have been released, so I'm flying blind a bit. However, I have to believe Homa will be listed somewhere south of the average price this week, which makes him a nice target.
---

First-Round Leader
One player to post the low score Thursday.
Tony Finau
Golf is so weird. Entering last week, Finau was playing some of the best golf of his professional career, with two wins and a top-five in his previous three starts. All of which put him squarely on everybody's radar going into the BMW Championship — where he opened with an unsightly 77. Even with three subsequent rounds in the 60s, Finau could only muster a share of 28th place.
Recency bias might keep some bettors from playing him in the opener at East Lake, but last Thursday seemed like an ugly outlier more than anything else. He's posted first-round scores of 68 or better in three of his previous five starts here.

---

Matchup Man
One player who should beat comparable players.
Adam Scott (+13000 / +2500)
What a final hole it was for Scott in Wilmington, as his drive landed just right of a fairway bunker, giving him a stance some 12 inches above his feet. Then he pulled his next shot into a green-side bunker, only to hit a brilliant shot to within inches of the hole before a tap in to save a par that kept him inside the top-30. We always love players competing with the proverbial house money and Scott is certainly doing that.
How would you rate this article?
This site contains commercial content. We may be compensated for the links provided on this page. The content on this page is for informational purposes only. Action Network makes no representation or warranty as to the accuracy of the information given or the outcome of any game or event.