Sobel: 5 Popular Masters Picks I'm Fading
Credit:
Credit: Rob Schumacher-USA TODAY Sports
Picking major championship contenders is like picking a date for the high school prom. You can't just go with the first one who looks nice and promises you'll have a smile on your face at the end of the weekend.
No, you've initially got to weed out the non-contenders and find who you really don't like.
Some will be too short. Or too tall. Or too moody. Or they already dated your best friend. (OK, so maybe that one is only relevant for prom dates.)
Here are five competitors in this week's Masters who are generally considered green jacket contenders, but I'll be avoiding.
Jon Rahm (+2235)
That's right: I'm kicking this thing into high gear right off the bat by recommending a fade of the world's third-ranked golfer.
Since his victory in Palm Springs three months ago, Rahm has failed to post another top-10 finish in five starts, including an early exit at the WGC-Match Play in his most recent start.
That lack of current form, though, isn't even the biggest reason why I don't like him this week.
Augusta National requires patience and, well, Rahm is a whirling dervish of temper tantrum just waiting to implode at any moment on the golf course.
Unlike others, I don't care about the public-relations part of this. I believe that players who bottle their true emotions inside the ropes can never quite feel fully comfortable from a mental standpoint. And I've been impressed with how Rahm deals with it: He owns these outbursts, chalks them up to his fiery persona and laughs about them afterward.
Just because I don't have a problem with his emotions doesn't mean I want to pick him, though. This isn't the tournament for those who become easily frustrated. Rahm's time will come, but not this week.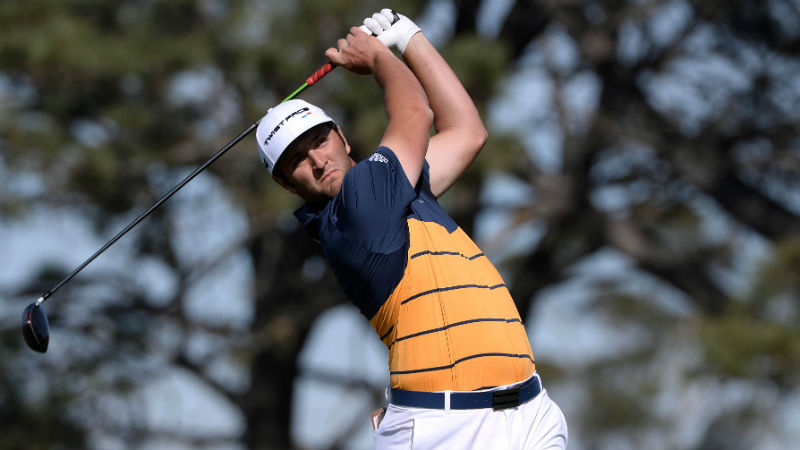 Sergio Garcia (+2735)
As much as some players seem like horse-for-the-course selections at Augusta, the recent champions haven't repeated with much success the next year.
Over the past five years, the defending champion has only finished better than 14th place once — and that was Jordan Spieth, whose runner-up result in 2016 wasn't exactly cause for celebration.
Perhaps Garcia (pictured above) will be able to buck this trend, but he's got other variables to deal with, as well.
Granted, I think he might give me a death stare if I called his baby daughter Azalea a "variable to deal with" to his face, but you never know how first-time fatherhood will affect a player. Some are able to compartmentalize better and use it as a strength; others struggle with the time management needed to succeed both professionally and personally.
Garcia will have hosting duties at the annual champions' dinner in addition to potentially some diaper duties when he's off work. That could be a lot to balance when trying to win this tournament for a second year in a row.
Dustin Johnson (+1050) and Justin Thomas (+1165)
I'm grouping the world's two top-ranked players together, because I feel roughly the same way about each of them: I don't believe either will bomb out and miss the cut, but I also don't like either one of them to win.
What it comes down to is that I simply like other players better than these two co-favorites. If they were each +5000 or mid-tier expenses on DFS, I'd love their high ceiling and recommend each as a savvy pick.
Instead, both have to win or come close in order to reach value on any platform. They're both talented enough — and have won majors in the past — that it's a definite possibility.
But remember, this is all about the process of elimination. If you like DJ and JT this week, but don't love them, then they're not worth picking. And that's exactly how I feel about both.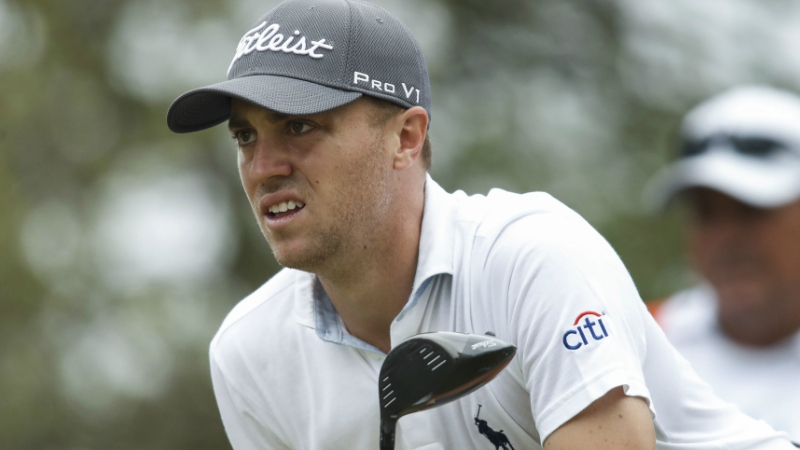 Fred Couples (+30,000)
Yeah, I get it. The scoreboards go up, the azaleas bloom and Freddie posts a few rounds in the 60s. It's an annual rite of spring.
It's true, to an extent: Since turning 50, Couples has finished in the top-20 in six of his seven Masters starts. Even at 58, some people think the 1992 champion is as close as we have as a lock to contend this week.
Well, I'm not buying it.
Couples is a part-time player these days. He's competed in exactly one PGA Tour Champions event this year — and that was back in January. According to reports, his notoriously balky back is as bothersome as it has ever been, which is saying something.
Obviously, he's shown an ability in previous years to be able to turn back the clock once he steps foot on these hallowed grounds, but at some point the magic is going to run out.
For a fan favorite who's as popular as anyone in the field, that won't be a popular sentiment this week.
How would you rate this article?