Sobel's Arnold Palmer Invitational Betting Notebook: Who Will Benefit from the Weather Draw at Bay Hill?
Credit:
Sam Greenwood, Getty Images. Pictured: Rickie Fowler
ORLANDO – Let's dig into some news and notes from Wednesday at the Arnold Palmer Invitational…
Fresh off six consecutive top-five global finishes, Rory McIlroy sounded pretty confident about his game during his pre-tournament news conference. As well he should – he's a +500 ($10 bet would net $50) favorite for a reason. But of course, any talk of Rory right now quickly leads to talk about whether he can claim his first green jacket and the career grand slam. I loved this answer he offered when asked about when he first starts gearing up for the Masters: "Honestly, I don't know when it starts.
For some people it starts the Monday they arrive at Augusta. For some people it started in January. I think it's different for everyone. For me, what I realized is I can't make things too big in my head. So if I started to gear up for Augusta in January, by the time Augusta got around in April my head would be absolutely fried. So I try to push it out as late as possible. I've got four tournaments to play between now and then and my biggest concern and my top priority are those four tournaments."
The Weather Draw
If you're looking for a weather advantage this week, the early-Thursday/late-Friday wave might have it. Winds aren't expected to gust more than 12 mph on Thursday morning, before getting up to 20 mph in the afternoon. On Friday, though, wind speeds are forecasted for 15 mph in the morning, then settling down to 10 mph in the afternoon. Among the players I like with this advantage: Matt Fitzpatrick, Henrik Stenson, Lee Westwood, Adam Scott and, yes, McIlroy.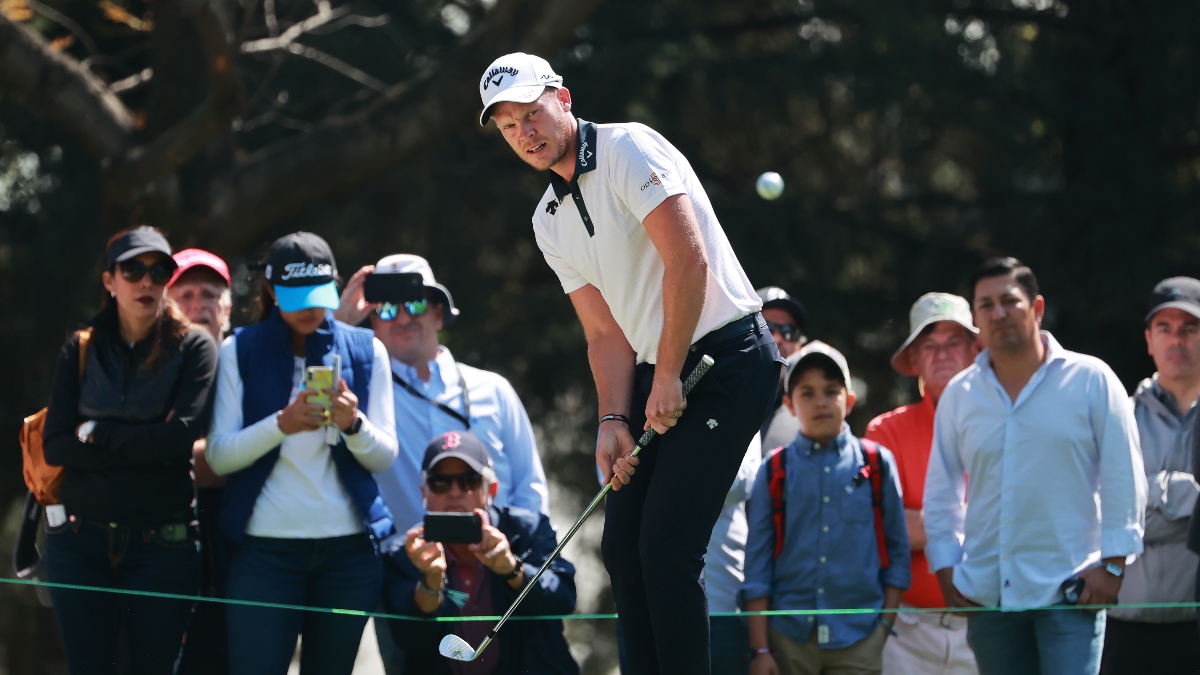 About Those Bunkers
I played Bay Hill about a month ago and the member in my group said at the time that the club had redone some of the bunkers and players would hate the new sand. There's no real way to gauge which players have adequately practiced bunker shots this week and which haven't, but it's worth taking a shot on guys with strong bunker avoidance numbers this season.
Doing a little digging helped unearth one of my favorite quirky stats of the season so far: Danny Willett has played 14 rounds on the PGA Tour and he's been in exactly zero fairway bunkers. That's right – none. Never had a ball leak into a trap, not even once. I'm so jealous.
Compliments to the Sheff
I spent Tuesday night hanging out with some buddies at a local establishment and former MLB star Gary Sheffield joined us. He was playing with Lucas Glover in the pro-am, so we spent a few hours talking golf and, as you might imagine, wound up comparing putting grips in a dimly lit parking lot until 2 a.m.
In any case, Team Glover raced out to the early pro-am lead. If you're not bullish on the golf game of Sheffield, who was just off a trip to Augusta National and is now toting the sweetest Masters-green golf bag you've ever seen, then maybe that suggests Glover could be a strong play this week.
Stick with Steele?
At the risk of Brendan Steele oversaturation – I wrote about my buddy sweating his Steele ticket last weekend, then he joined Chad Millman and I on The Favorites podcast this week – I believe total driving is an important metric this week and he happens to be one of the best. Last season, he led the PGA Tour in this category; this season, he ranks 22nd.
Fresh off a T-4 last week, that's a lot of positive numbers pointing his way – and as he told me Wednesday afternoon: "Remind people I was third in strokes gained putting here last year, too." Consider yourself reminded.
---
Looking to bet the PGA TOUR? Check out FanDuel. Get up to a $500 risk-free bet at FanDuel today or see more offers and reviews for the best online sportsbooks.
---
Equipment Watch
I briefly spoke with Billy Horschel about his move away from playing PXG equipment and he didn't seem too concerned with most of it. The new driver, though, might not be exactly where he'd like so far.
"I'm still working on it," he said. "We'll see how it goes. It's a work in progress." On a course where, as I just wrote above, total driving could be a telling metric, it's tough to be confident in a player who isn't quite confident in his driver.
Another guy who's been grinding this week is Rickie Fowler. He's been working on his swing, having missed the cut in two of his last three starts, but I've also heard reports he's tinkering with his sticks, trying to find the right combination to start playing better.
Rickie loves this event – he's unveiling an entire Puma line of Arnold Palmer-inspired attire – but we have to wonder whether he'll get to wear all four wardrobes.
Keep an Eye on Niemann
There's rumor. There's gossip. There's innuendo. And then there's this, which might not be anything at all: Joaquin Niemann is walking around Bay Hill this week with what I can only observe as a noticeable limp. I wasn't able to speak with him and haven't heard about any injury, but unless he's just trying out his pimp-step, he didn't look 100% to the naked eye.
Home Cookin'
Not all home games are built the same. Rob Oppenheim lives close to downtown Orlando and estimates he's probably played Bay Hill "about 50 times," even having worked with a coach who's based here. But that ride from his home is about 40 minutes to the course – and can be double that in morning traffic – so he's decided to stay on-site, at least prior to the opening round.
Few players in the field have played more golf in this area than Oppenheim. As I wrote in my tournament preview, he could be a valuable DFS selection at only $100 over the minimum salary on both major sites.
Bombers
Even though he ranks fifth on the PGA Tour in driving distance this season, Cameron Champ is widely regarded as the longest hitter on the game's top level. He'll have a challenger this week, though.
As you might recall, Brandon Matthews is the young player whose bid for a PGA Tour Latinoamerica title – and an Open Championship berth – was undone when a man yelled during his putting stroke on the final hole. Once Matthews learned that the man has Down syndrome, he befriended him with no hard feelings, leading to not only a video that immediately went viral, but an eventual sponsor's exemption into this week's field.
Well, he's not just a feel-good story. Matthews carries the ball 325-330 yards with his driver and doesn't even have another wood in his bag, hitting 2-iron about 290. It remains to be seen if he can keep it in play around Bay Hill, but he should at least challenge Champ for the longest bombs on the practice range.
How would you rate this article?