Sobel: The Golfers Helped and Hurt By Carnoustie's Fiery, Testy Conditions
Credit:
Ian Rutherford-USA TODAY Sports. Pictured: Tiger Woods
Carnoustie promises to be playing firm and fast during this week's British Open.
The dried-out fairways will hurt players such as Dustin Johnson, Bubba Watson and Rory McIlroy who usually have big distance advantages over the field.
Marc Leishman, Tommy Fleetwood and Russell Knox are all low-ball hitters who've played well on similar setups in the past.
Based on course conditions at the venue unlovingly called Car-nasty, this is going to be a week filled with f-words.
Fast. Firm. Fiery.
And yeah, maybe a few other f-words, too.
Even before the first tee shot of the 147th Open Championship has been struck, the stories about bounding, bouncing drives already sound like tales of Scottish mythology.
Did you hear about the one that went 452 yards?
Pssh, I saw one that went 473!
Download The Action Network App to track all of your golf bets.
Players striking near-500-yard tee shots should have Old Tom Morris rolling over in his nearby grave, but don't confuse these massive distances for an ability to turn one of the world's fiercest links courses into a painless pitch-and-putt.
Carnoustie features tighter fairways than most tracks on the Open rota, which should place a premium on keeping the ball in play and out of the Van de Velde-ian other stuff.
Which players are uniquely qualified to do just that while keeping a steady head? Let's look at a few factors.
Key No. 1: Accuracy over distance
Most of the time, when the public hears about professional courses yielding massive distances off the tee, the urge is to pick those who do it the best. That's not always the case, though — and in this instance, the complete opposite could very well wind up being true.
Those who normally have an advantage over peers with a driver in their hands — think guys such as Dustin Johnson, Bubba Watson and Rory McIlroy — will likely be forced to throttle back this week, essentially negating that inherent advantage.
(It's not a perfect analogy, but think of it this way: If the NBA decided to move up the 3-point line by 5 feet, Steph Curry might make a greater percentage of his shots from outside the arc, but so would everyone else, effectively invalidating his previous advantage.)
Therein could be a major key to unlocking which players might find success this week. Those who can bash a 3-wood straight down the alley should find themselves in the most promising positions for their next shots. And, yes, somewhere Henrik Stenson is literally licking his chops.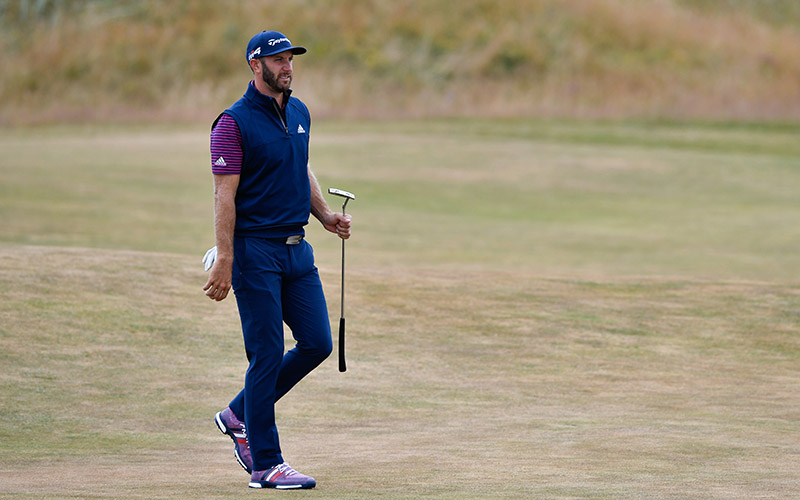 Steve Flynn-USA TODAY Sports. Pictured: Dustin Johnson
Key No. 2: Keep it low
Here's another factor that tends to go hand-in-hand with that distance-control theory: Low-ball hitters should thrive if — or should I say when — the wind starts to blow.
This is nothing new, of course. I'm pretty sure all preview analysis written before the 1860 Open at Prestwick similarly maintained that the guys who could keep their mashies and niblicks under the breeze would afford themselves a better opportunity at keeping the ball in play.
As of right now, the winds are forecast as benign, maxing out at 12 mph during the first two rounds and even less on the weekend. That said, weather forecasts in Scotland are especially moot, as Mother Nature tends to start blowing whenever the heck she feels like it.
In those conditions, players who launch their shots at a higher angle are often more negatively impacted. And, yes, as I alluded to earlier, the big-ball hitters are very usually also the high-ball hitters. Throw in a few names such as Paul Casey and Hideki Matsuyama, who tend to be adversely affected by windier conditions.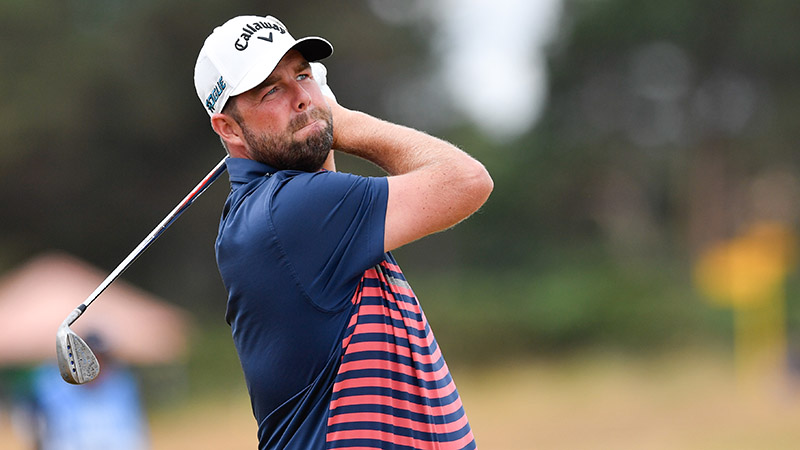 Steve Flynn-USA TODAY Sports. Pictured: Marc Leishman
As for those who regularly keep their shots under the wind even in the calmest of breezes, think about players such as Marc Leishman, Tommy Fleetwood and Russell Knox. It should come as no surprise that each of them has enjoyed a modicum of success on links courses in the past.
All of which leads to one more key, based on Carnoustie's setup.
Key No. 3: Play strategically
It's been said more than a few times already that this week could turn into the thinking man's tournament.
No, that doesn't simply mean the player with the best SAT score is going to claim the Claret Jug.
In fact, it's not always those who are deemed intelligent — the most well-mannered players in post-round interviews or those who employ proper punctuation in their Instagram posts — who can plot their way around a golf course.
Case in point: Johnson gets a bum rap in the public space for not sounding like the brightest guy in the room (he's more clever than you'd think), but Oakmont certainly qualifies as another thinking man's golf course, and he artfully maneuvered his way around there better than anyone else in the U.S. Open field two years ago.
Granted, unlike driving distance, we can't simply call up a PGA Tour statistical site and instantly know which players are the best on-course thinkers, but the traditional sentiment is that the nod in this category should go to those with the most experience.
It might be a bit much to ask a 59-year-old to seriously contend like Tom Watson did nine years ago, but it's well within the realm of possibility that a few elder statesmen could find themselves in the mix, thanks to their mental abilities as much as their physical and technical ones.
A few potential possibilities: Lee Westwood, who has shown some form recently; Matt Kuchar, who employed this method during his runner-up finish last year; and, yes, Tiger Woods, who even at the height of his physical powers would often outthink the competition around a major championship venue.
More British Open Coverage
How would you rate this article?