Sobel's Outlaw Tour Betting Preview: Breaking Down the Odds for the Legacy Shootout
Credit:
Christian Petersen, Getty Images. Pictured: Kyle Slattery
Yes, I'm back with another Outlaw Tour tournament preview this week, because, well, there's no other golf being played and what the hell else am I going to do?
Actually, that's not completely true.
While this mini-tour circuit remains the highest level of golf being contested and there's nothing else to focus on, the truth is, I loved digging deep last week into a field of players I had to research and read about, then spending three rounds sweating bets and DFS lineups.
That event was ultimately won by Alex Cejka – a PGA Tour veteran who was likely the only recognizable name in the field for most golf fans.
The good news this week is that Cejka isn't playing, potentially opening up the possibilities to other players.
Before I get to what I see as a fairly clear-cut top-three this week, let's examine the tourney and host course.
This one is called the Legacy Shootout and it's just a two-round event, which means – unlike the last few weeks – we won't have a 36-hole cut. (Consider this a scaled-back version of the last few three-round events, as the entry fee is $525 for professional members and $595 for pro non-members, as opposed to $725 and $825, respectively, last week.) The field will max out at 60 players.
This week's host venue is The Legacy Golf Resort, which should already have us thinking there will be plenty of red numbers available. For every Kiawah or Pebble or Bandon Dunes, there are 20 resort courses in this country which aim to keep customers gratified and returning, and offering easier setups for lower scores is one way to cater to the consumer. I won't pretend to know much about this particular track, but the tour's website lists official yardage at a leisurely 6,801 yards (although the resort's site puts it at 6,946).
Again, I'm flying blind here a bit, but photos show a usual resort-golf layout with wide fairways and large greens. At less than 7,000 yards, that should lead to a lot of green lights for the field.
Now let's get to that field. Full disclosure: I'm writing this before odds have been posted (I'll add them when available), but three players who haven't competed in the last few Outlaw Tour events stand out to me as the likeliest potential contenders.
(After this article was published, Schnell withdrew from the event.)
---
Brady Schnell (16-1) and Daniel Miernicki (20-1) each own Korn Ferry Tour status this season. Even though neither has played particularly well (in a combined 12 starts, they've totaled nine MCs), simply playing on that level should afford both a confidence boost over the remainder of the field.
We'll just have to assume this, though, since there's no empirical evidence; Schnell hasn't competed in an Outlaw event this season, while Miernicki has played one, finishing T-3 back in October.
That leads to the third member of my favorites – Dylan Wu (7-2), who should absolutely be the Cejka to every other player in this week's field.
A product of Northwestern University, Wu is among those players who might be most impacted by a "hybrid" Korn Ferry promotion program to the PGA Tour during this truncated season. He currently ranks fifth on the tour's points list, with all six starts inside the top-27 and three finishes of seventh-or-better. As if that isn't enough, a short track should play to Wu's strengths this week: He ranks fourth on the Korn Ferry with a driving accuracy percentage of 94.23 (!!) and eighth in greens in regulation at 83.33 (another !!).
Wu played two Outlaw events back in December, presumably as a tune-up for the Korn Ferry season, finishing T-16 and T-6, but I'd be very surprised at anything outside a top-five this week.
Add to these three recent Outlaw regulars Riley Wheeldon (12-1) (who leads the money list) and K.K. Limbhasut (6-1) (top-three finishes in two of his three starts) and I think there are some definitive haves and have-nots in this field.
Before I get to some others who could potentially challenge the aforementioned players, let me mention one group to avoid this week – the amateurs.
Over the past two events, when unlike this week there was a 36-hole cut before the third and final round, a total of 14 amateurs competed, with just one (David Laskin two weeks ago) making the cut.
This week's tourney currently features a whopping 17 amateurs in the field. While it might be tempting to use some of them as potential DFS lineup-fillers, knowing the gap between the pros and ams is less in an Outlaw Tour event than on the PGA Tour, recent results show we should steer clear of the guys with that scarlet "a" next to their names.
Here are a dozen other players to watch, after my top-five of Wu, Schnell, Miernicki, Wheeldon and Limbhasut.
Derek Bayley (14-1): In nine starts this season, the Idaho native has been a model of consistency, never finishing worse than 16th, as last week's T-5 matched his best result so far.
Mitch Carlson (60-1): An online search for "Mitch Carlson golf" turns up a Twitter feed for someone of that name who tweeted on April 3, "I would do anything to stupidly bet $50 on a 5 game NHL parlay tonight…" I have no idea if this is the same Mitch Carlson in this week's field (in fact, I'm pretty positive it's not), but this rang so true that I now want to be BFFs with this Mitch Carlson and will subsequently root for every Mitch Carlson around.
Jimmy Gunn (7-1): If those names mentioned in the intro section are my top-five entering this week's event, then Gunn might be a clear sixth, as the Scotsman also played full-time on the Korn Ferry Tour last year.
Matt Gurska (20-1): Only Jake Staiano has played more events than Gurska's 10 entering this week and there's reason to believe this one could be right up his alley: His two wins this season both came in two-round tournaments.
Daniel Hudson (30-1): In his last six events, Hudson has played 15 rounds, with all scores between 66 and 72. He might not go super-low and win a DFS contest for you, but based on these numbers, he won't be the one to lose it for you, either.
Eric Lilleboe (40-1): This Minnesota native has found some warmth in the Valley of the Sun in more ways than just the weather. With five results of 12th-or-better, he could be a nice play this week.
George Markham (40-1): Last week's first-round leader after an opening 65, he slid to a T-15 finish, but obviously remains in solid form.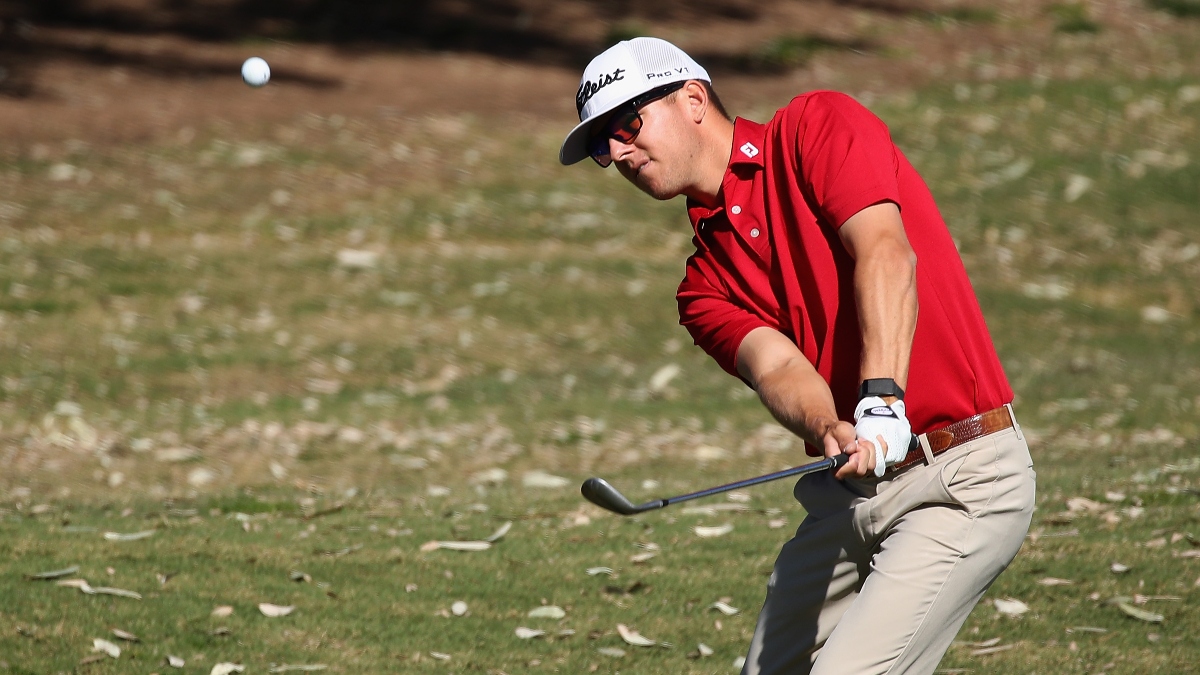 Jeremy Paul (12-1) and Yannik Paul (14-1): Once again, the German twins via the University of Colorado are players to watch this week, after results of T-7 and solo fourth, respectively, last week.
Ryan Porch (20-1): At fifth on the money list, with five top-10s this season, Porch continues to knock on the door toward a victory.
Kyle Slattery (40-1): Perhaps a two-round event will suit him better, as one poor score during each of the last two events (an opening 76 at Orange Tree, where he still finished 14th and a closing 75 at Arrowhead, where he still finished T-10) cost him some cash.
Colton Yates (16-1): A product of Colorado State, he's only played one Outlaw event this season, but shot rounds of 64-68-68 to finish T-3 at Orange Tree two weeks ago.
---
Odds via GolfOdds.com.
How would you rate this article?