Sobel: Who Will Have an Edge in First May Major in 70 Years?
Credit:
Jim Dedmon-USA TODAY Sports. Pictured: Jason Day
The 2019 PGA Championships is the first major played in May in 70 years.
So which players have the edge in this month? Jason Sobel studied past May results to find out.
Sam Snead outlasted Johnny Palmer in a 36-hole match-play final to win the 1949 PGA Championship, collecting a cool $3,500 paycheck for his troubles.
Things have changed just a little bit since.
No longer is this tournament a match-play format, having moved to stroke-play in 1958. And the winner's share now has a few more zeroes than it did back then.
There's one common bond, though. After 70 years without a major tournament being contested in the month of May, the PGA Championship is back in this spot on the calendar — and apparently for the long-term future, as well. With apologies to so-called "fifth major" The Players Championship, this will be the biggest event played in this month in years.
And so, it's natural to wonder: Who are the best players in May?
Glad you asked.
I examined the world's top-20 players over the past decade and broke down their numbers in the month of May, trying to glean some clues as to what we could expect this week.
Maybe it'll all mean something, as certain players' biorhythms are in tune with the season and they always tend to play their best golf during this time of year.
Admittedly, it might mean nothing at all — this could just be a list of how elite players have fared in May, with no real gauge as to how that could impact the festivities at Bethpage.
But before we get into all the numbers, a few notes:
I went back 10 years, even though many of the world's top-20 don't have records dating that far.
I included all OWGR-sanctioned events, which includes everything from the highest professional level to the lowest rungs, but no amateur events.
The list is updated with rankings and records through the recent Wells Fargo Championship.
Only events that concluded in the month of May are included on this list.
Let's check out how the game's best have played in May.
Parsing through the data, we can figure out which numbers could mean something and which can easily be pushed aside.
The first stats that jump out are those of Rory McIlroy. He's won 18.5% of his May starts and finished top-10 in 55.6% of 'em. How does that compare with other months? Over this span, McIlroy has won 10.1% of his starts and finished top-10 in 53.9%.
All of that means both his winning percentage and top-10 numbers in May are slightly higher. It also means he's just really good.
"I've had a pretty good record in May," McIlroy acknowledged. "I've won a few tournaments, and I was a pretty big fan of this date change, moving this tournament back to May."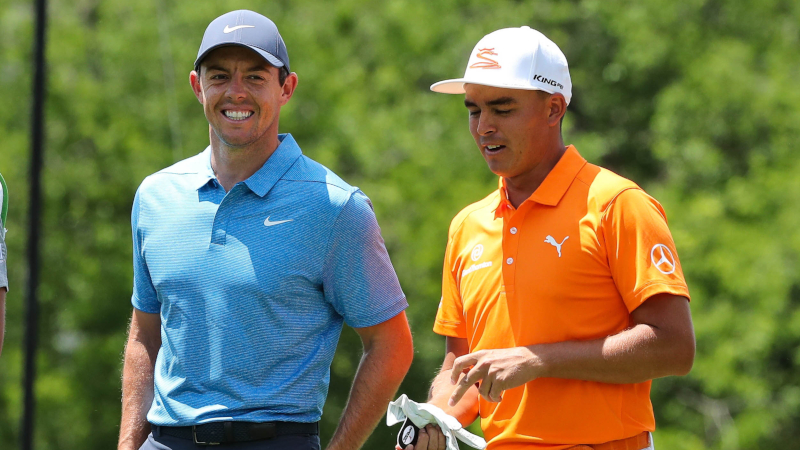 Others with solid May numbers include the only other three players with multiple victories during the month: Francesco Molinari, Rickie Fowler and Jason Day. In the case of the last two — and for many of these players — strong annual results at The Players and/or the two Texas-based events obviously helped their cause.
Let's start with Bubba Watson on the other side of things, who has posted exactly zero top-10 May results over the past decade. But that's not the number that most concerns me.
While most of his peers who have been exempt and healthy for the last 10 years have made at least a half-dozen more starts, Watson simply doesn't play much in May, when his kids are finishing up school and he can take some downtime in between majors.
Again, it might mean nothing at all — I really like Bubba's game at Bethpage — but if his internal body-clock is used to having the snooze button pressed during this time of year, perhaps it could be an issue.
As for those who haven't recorded many starts in May, I wouldn't worry too much about it. Bryson DeChambeau and Patrick Cantlay don't have enough data to send a red flag, though I am a bit intrigued by Jon Rahm's performance, tallying three top-fives in only five previous starts in May.
Do any of these numbers mean something? Do all of them mean nothing?
Those are questions which might — yes, might — get answered this week.
If nothing else, it's a fun exercise to examine which elite players could benefit from the first May major in 70 years.
How would you rate this article?