Sobel's PGA Championship Form Guide: Ranking All 156 Players in the Field
Credit:
Brian Rothmuller/Icon Sportswire via Getty Images. Pictured: Tiger Woods
Warning: The ranking of this week's PGA Championship field that you're about to read will almost certainly leave you faux-outraged about some players being listed way too low.
I have a built-in excuse, though. It's a numbers game.
Take a look at the current official world golf ranking. Xander Schauffele, Collin Morikawa and Tommy Fleetwood, players we can all agree are some of the game's biggest talents, are ranked outside the top-10. Hideki Matsuyama, Viktor Hovland and Rickie Fowler can't crack the top-25. Matthew Wolff, Bubba Watson and Jordan Spieth aren't even top-50.
The residual effect is that a ranking such as this one should – and will, trust me – offer up some sleeper picks to play well. That'll of course push some of those talented players even further down.
Sure, it'd be nice to put 18 guys in the top-10 and 41 guys in the top-25 and 83 in the top-50, but numbers don't work that way. And so, what you're going to see is some depressed rankings for some very good players.
That's how the numbers game works.
At least the number at the top makes sense, as the world's newly crowned No. 1-ranked player is also No. 1 on this list, fresh off a victory last week.
1. Justin Thomas
Tiger Woods did it in 2006 and '07. Rory McIlroy mirrored him in 2014. And now it's Thomas' turn to parlay a WGC title into a PGA Championship win the very next week. I rarely, if ever, pick a player to go back-to-back, but JT is brimming with confidence right now and his relationship with fill-in caddie Jim "Bones" Mackay is only going to keep improving.
Every player should be motivated to win any major, especially the first one in more than a year, but with Thomas' lineage – his grandfather and father were both PGA professionals, this one just might mean a little more, as he alluded to after his 2017 victory. "As a kid growing up, being a golf fan, you want to win all the majors. You want to win any major. For me, the PGA definitely had a special place in my heart."
2. Xander Schauffele
My guess is that a poll of the game's top players would rank him higher than a poll of golf fans, which speaks to what his peers think about his abilities.
Throw in the fact that he always seems to play his best golf in the big events, with a half-dozen top-six finishes at majors in the past three years, and it would be a surprise if Schauffele's name isn't prominently displayed on the leaderboard come Sunday afternoon.
3. Brooks Koepka
He's not only the two-time defending champion of this event, Koepka has finished in the top-15 in each of the last six years.
We could call it a coincidence that he just started playing his brand of golf right before a major week, but we all know that isn't true.
Woods often spoke of peaking four times per year and others have echoed that sentiment, but nobody has figured out how to put that plan into action like Brooks.
4. Jon Rahm
Well, he survived the ignominy that once afflicted Tom Lehman, who was the No. 1-ranked player for one week in the spring of 1997, but Rahm's two-week stint atop the list might only be a sign of what's to come in the future.
At the Workday, he failed to break 70 for the first three rounds, then shot 64 on Sunday and won the next week. At last week's WGC, he failed to break 70 for the first three rounds, then shot 66 on Sunday. Hmmm.
5. Matthew Fitzpatrick
He's now finished solo third and T-6 in his last two starts on difficult golf courses with plenty of trouble. Clearly trending in the right direction, Fitz is the type of young player who is ready to make his mark in majors.
His best finish remains a T-7 at the 2016 Masters, but made cuts in all four last year, including three results of 21st or better, suggest he is starting to feel more comfortable in the game's biggest events.
6. Tony Finau
Would it completely shock you if Finau channeled any anger from those 30-odd top-10s since his last win and used those experiences to bypass the next step in his career progression and jump right to a major victory? It shouldn't.
He obviously owns the inner talent necessary to win; just because he hasn't won more doesn't mean he can't win more. I think a big one is coming for him very soon.
7. Tommy Fleetwood
One week after looking rusty in his first appearance since the restart, Fleetwood seemed to ease his way back at the WGC-FedEx, culminating with a final-round 65.
That number sounds eerily similar to the 64 posted by Jon Rahm in the final round of the Workday that was soon followed by a Memorial win. Fleetwood has never finished better than T-35 at a PGA, but he does own three top-four finishes at majors in the last three years.
8. Jason Day
I'll admit it: A week ago, despite some solid recent finishes, I wouldn't have felt overly confident having him this high on the list after just recently splitting from longtime instructor Colin Swatton, but sometimes this type of move can bring short-term benefits, as he might feel more ownership of his performance.
There's also a sense that Torrey Pines South could be a comp course for Harding Park; Day owns two wins and a runner-up there.
9. Daniel Berger
Maybe he wasn't destined for stardom, but it always felt like Berger was going to catch up a bit to his fellow Class of 2011 buddies.
He's the game's most confident player this side of Koepka and that confidence has been manifesting itself in the best golf of his career, with top-10s in six of his last seven starts and Sunday scores in the 60s in each of his last eight final rounds.
10. Collin Morikawa
Those who own multiple past experiences at TPC Harding Park are either players who have been around for a while or players with NorCal connections. Morikawa is obviously the latter, having played his college golf at Cal, where he competed several times at this track.
Some might dismiss the 23-year-old for his sheer lack of major reps – he's only played one of 'em – but don't expect him to get too starry-eyed this week.
11. Rory McIlroy
Seriously? Rory? Outside the top-10? File this under the category of: What have you done for me lately? In five starts since the PGA TOUR's return, he has no top-10s and only one finish inside the top-30.
And then there's the not-so-little matter of no major wins in a half-dozen years. Even though he's twice won the PGA, Rory has finished outside the top-10 at this tourney in four of the last five years.
12. Patrick Cantlay
The world's 10th-ranked player obviously owns the necessary talent to win a major title, but there are two concerns in his game right now. One is the fact that despite this talent, he owns just two career wins.
The other is that his results show he's a player who feeds off momentum, often building up to his best finishes, but consecutive finishes outside the top-30 entering this week suggest his game isn't quite completely ready.
13. Jordan Spieth
It's coming, folks. No, Spieth might not be on the verge of returning to the same form he showed during his three early-career major championship victories, but he's been on the fringe of playing much better golf over the past two months.
And how wild is this: The most maligned professional golfer of the past three years, a guy who hasn't won a single trophy since the 2017 Open, could not only erase all of the frustrations from that time, he could join the game's most exclusive club this week, becoming just the sixth player ever to claim the career grand slam.
14. Dustin Johnson
I'm only half-joking that DJ needs to pick up the pace in strokes gained-stubble if he wants to contend this week. Razor miscues aside, the guy who failed to break 80 at the Memorial and WD'd with a supposed back injury at the 3M appears to have returned from his short vacation to irrelevance, just in time to be a serious factor once again.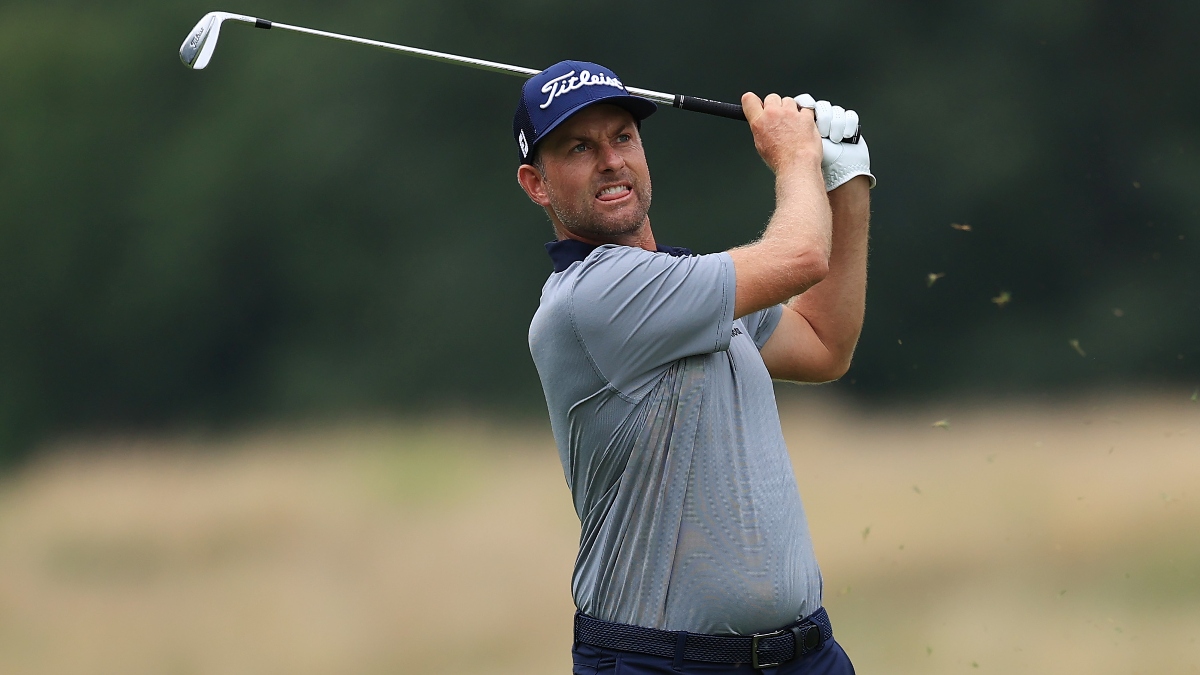 15. Webb Simpson
I was fully prepared to place Simpson higher in my field ranking until we learned that his regular caddie, Paul Tesori, will be sidelined with back and hip issues.
It's fairly unquantifiable to determine the "best" caddies, but the list of tandems who work the best together might start with the Simpson/Tesori team, which clearly suffers a blow with one half on the shelf.
16. Ryan Palmer
He was on my radar even before a final-round 64 in Memphis during which he put on a ball-striking exhibition.
We obviously want players in strong recent form and Palmer has been a lot better than most people realize – not just over the past two months, but dating back to last year's PGA in May. He missed the cut that week, but since then has made 22 starts and has finished top-20 in half of 'em.
17. Adam Scott
It would be the Adam Scottiest of Adam Scott moves to emerge from his lengthy hibernation, show off his exquisite swing, hover around the leaderboard for a while, post a solid result, then peace-out back to his Batcave until the golf world calls upon his services once again.
18. Bryson DeChambeau
I'm sure some will look at this ranking and think it's disrespectful to Bryson, who's been the biggest lightning rod in the game over the past few months.
The truth is, I don't love how his game is trending right now, but I've had him earmarked all year for the U.S. Open at Winged Foot, which might be a better fit for his long game these days.
---
Looking to bet the PGA Championship? Check out DraftKings. Get up to a $1,000 sign-up bonus at DraftKings today or see more offers and reviews for the best online sportsbooks.
---
19. Shane Lowry
Let's see … which player has proven he can win a major championship in chilly sweater weather? Well, look no further than the most recent player to win one, as Lowry triumphed at Royal Portrush just over a year ago.
This would be the most bizarre back-to-back in major history if he could pull this one off, but in a bizarre year, maybe that would just be the new normal.
20. Rickie Fowler
While Spieth tries to capture the career grand slam this week, Fowler will be trying to avoid the career near-slam, as he's finished runner-up in each of the three other majors.
While he often gets criticized for not having won one yet, that talk is only exacerbated by the fact that he's come so close, so often, with 11 career top-10s, including eight of fifth or better.
21. Gary Woodland
More than a year removed from his own NorCal major victory at Pebble Beach, Woodland has seemed a more confident player since then, a guy who easily fits in amongst the game's second tier within the upper echelon.
Even though his world ranking number of 21 matches his ranking here, with finishes of T-6 and T-8 in the last two PGAs he might admittedly still be too low.
22. Sungjae Im
There's a certain progression for young players of a specific talent level: Cinch a PGA TOUR card, make some cuts, start contending, win a tournament, start contending at major championships.
Im is currently between those last two checkpoints, having won the Honda Classic earlier this year, but with only one made cut (a T-42 at the 2018 PGA) in four career major starts.
23. Patrick Reed
The good news for Reed is that he's continually played some of his best golf in the weekend rounds recently, but the bad news is that he's too often left himself behind the eight-ball entering those weekends.
A slow start could lead to another similar result in this pattern, but a quick start could make him a serious player to watch if he keeps going low during the final 36 holes.
24. Matt Wallace
Following a T-4 at the Memorial, Wallace was on track to become a trendy major pick, but a T-59 in Memphis during which he only once broke par could get some people off the scent.
Even so, playing full-time in the U.S. for the first time in his career, he's seemingly becoming more comfortable on a weekly basis and has the type of solid game on tough tracks which could bode well in majors.
25. Abraham Ancer
Quickly becoming known as one of the game's better ball-strikers, Ancer only needs to get hot with the putter in order to post a low score.
He's relatively inexperienced at majors – two made cuts in four career starts – but a T-16 at Bethpage last year suggests it's well within reason to expect him to not suffer any drop-off from what we've seen on a weekly basis.
26. Tiger Woods
Yes, I know: Tiger won a WGC at Harding Park back in 2005, then went an unblemished 5-0-0 at this course during the 2009 Presidents Cup, which means nobody has ever beaten him in his two trips to this track. Call me cynical, but I don't see it happening again.
Temps in the low-60s/high-50s shouldn't benefit a 44-year-old who's undergone four back surgeries and has played just once since the restart, instead choosing to prep in the 95-degree heat of South Florida.
I don't feel very comfortable putting him any lower than this on the list, but I also don't feel very comfortable putting him any higher, either.
27. Mackenzie Hughes
Look, I told you in the intro that you should expect some sleepers on this list. Maybe Hughes shouldn't be so sleepy, though, as he's finished sixth-or-better in three of his last seven starts.
He has a history – and a recent one at that – of posting some insanely hot rounds with the flatstick, which makes him a nice candidate to outperform expectations this week.
28. Max Homa
There are going to be plenty of narratives surrounding NorCal natives – or at least NorCal college attendees – who are returning to the area this week. Homa attended Cal and is just two weeks removed from a T-3 at the 3M Open.
In fact, he's finished inside the top-30 in six of his last 12 starts, which suggests he's a bargain this week.
29. Chez Reavie
Believe it or not, Reavie has finished 16th or better in four of the nine majors he's played since 2017. His game is a classic fairways-and-greens theme, the type of game which used to win major championships, especially the U.S. Open, but hasn't been as advantageous in recent years.
Even so, rattling off pars should again put him in solid shape this week, though he might have to shore up a poor short-putting performance from last week.
30. Phil Mickelson
Fresh off a T-2 finish – his best result in a year-and-a-half – Lefty should be riding a wave of momentum into an event that has traditionally treated him well. In his career, Mickelson has made 24 of 27 cuts at the PGA, including a win, two second-place finishes, one third, two sixths, a seventh, an eighth and a ninth.
We just have to wonder if (or when) that momentum will turn into running on fumes after a rare title contention.
31. Hideki Matsuyama
It's the same ol' story for Hideki, who can flush it with the best of 'em, but is enduring the worst putting season of his career – which is saying something for a guy who's endured a few bad ones.
If he can ever get things clicking with the flatstick, he'd instantly find himself in contention once again, but until he proves that's a possibility, it's difficult to assume he can make that happen.
32. Tyrrell Hatton
Few pros were undone by the schedule suspension as much as Hatton, who was red-hot in every area of his game and had won the Arnold Palmer Invitational, the final four-round event to be completed prior to the shutdown.
He came out torrid upon the restart, too, finishing T-3 and T-4 in his first two events, but was T-69 in last week's 78-man field, which could suggest some regression is imminent.
33. Viktor Hovland
Every time I consider Hovland's potential to contend in a big event at an imposing course, ironically I think back to something he said in the afterglow of his first and only PGA TOUR victory in Puerto Rico earlier this year: "I suck at chipping."
He'd hit a few poor ones that day, but was able to overcome them and win. That will be a much tougher proposition against the world's best players on a course of this magnitude.
34. Sergio Garcia
It's difficult to know Garcia's mood and motivation level on a given week, each of which undoubtedly have a decisive impact on his overall result. Since his Masters victory three years ago, he's played 11 majors and doesn't have a top-20, missing the cut in seven of them.
With results of 32-32-35 in his last three starts, this feels like the right place for him on the list.
35. Billy Horschel
Yet another player who tends to feed off positive recent results, I'd pegged him as a strong play at last week's WGC after finishing T-7 and T-13 in his two previous starts.
Instead, he finished T-25, which should neither get us too excited about his prospects this week, nor push him off our radar. It remains unnerving, though, that he posted a T-4 in his second career major and hasn't finished better than T-17 in 23 major starts since then.
36. Corey Conners
In case you couldn't tell already, I'm partial to ball-strikers over short-game magicians this week, since grinding out pars won't be a terrible way to live. Conners is a classic case of an underrated tee-to-green player who could be trending toward being a household name if he could convert more of those birdie opportunities.
In tough conditions, though, he should play reasonably well.
37. Christiaan Bezuidenhout
The toughest name in the field to spell, Bezuidenhout's game is much simpler, leaving him with eight top-30 finishes around the world in a dozen starts so far this year.
That includes a T-22 at the Memorial and a T-20 at the WGC, suggesting he's afraid of neither top-flight fields nor brutish host courses. He'll surprise some people this week, but those paying close attention shouldn't be too surprised.
38. Louis Oosthuizen
Perhaps one of the most quizzical winner's stats in the past decade is that Oosthuizen, who's long been at least one of the better players in the game, if not in that elite echelon, has never won a single tournament in the U.S., his lone PGA TOUR-sanctioned victory coming at The Open in 2010.
He does, however, own the distinct honor of the runner-up grand slam, finishing second at every major, including a T-2 at the PGA three years ago.
39. Keegan Bradley
The son of a PGA professional, Bradley won in his first attempt at this tournament as a rookie back in 2011. He's now played in nine of 'em, making the cut eight times. Like others on this list, Bradley can hang with just about anybody when it comes to the first 13 clubs in his bag, but it's the putter which continues to vex him on a regular basis.
40. Brendon Todd
What are we supposed to make of Todd under pressure? He won two events in the early part of this season, so we know that even in the 2.0 version of his career, he can close.
But he's been the 54-hole co-leader twice since the restart and carded exactly zero birdies in the two subsequent final rounds. Even so, his fairway finders off the tee should be good enough to at least get him to the weekend.
41. Lucas Glover
42. Ian Poulter
43. Justin Rose
44. Byeong Hun An
45. Joaquin Niemann
46. Marc Leishman
47. Henrik Stenson
48. Harris English
49. Danny Willett
50. Paul Casey
His results haven't been great lately – OK, they haven't even been slightly decent – but his ball-striking numbers from the final round at TPC Southwind should at least give us a modicum of hope that he can soon turn things around.
His major championship history shows very few serious title contentions, tons of very solid results and just a handful of complete whiffs, which could suggest another solid one is coming this week.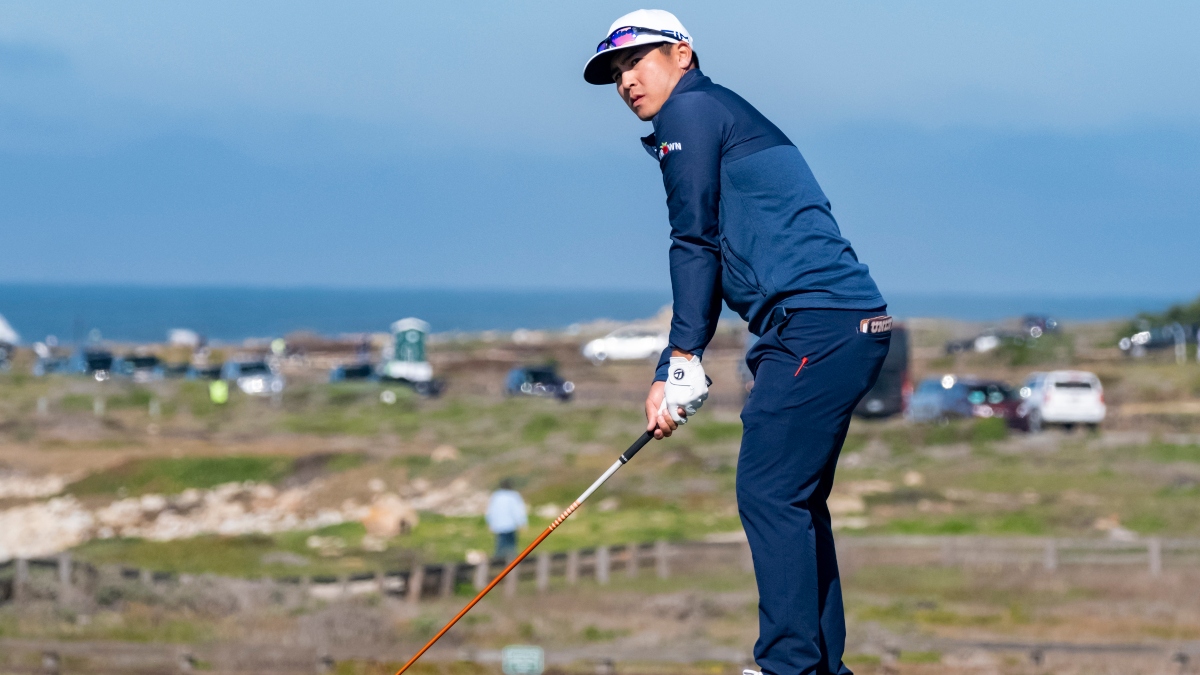 51. Kurt Kitayama
52. Matt Kuchar
53. Haotong Li
54. Bubba Watson
55. Harold Varner III
56. Scottie Scheffler
57. Kevin Na
58. Cameron Champ
59. Joel Dahmen
60. Jim Furyk
Only three players in the field prepped for this week by winning a trophy last week. One of them was obviously Justin Thomas; the second was Richy Werenski.
The third was Furyk, who made his debut on the PGA TOUR Champions circuit and promptly won in his first attempt. That might not translate to success this week, but make no mistake, Furyk still has plenty of game.
61. Erik Van Rooyen
62. Matthew Wolff
63. Brendan Steele
64. Bernd Wiesberger
65. Rory Sabbatini
66. J.T. Poston
67. Sung Kang
68. Dylan Frittelli
69. Graeme McDowell
70. Tom Lewis
Even though he missed a few putts down the stretch on Sunday that would've put a greater scare into Thomas, the 29-year-old Englishman posted a fantastic 61-65 weekend to finish in a four-way tie for second place, easily his best finish in five career WGC starts.
There's no reason some of that form can't travel with him this week.
71. Sepp Straka
72. Matthias Schwab
73. Brandt Snedeker
74. Robert MacIntyre
75. Doc Redman
76. Si Woo Kim
77. Emiliano Grillo
78. Cameron Smith
79. C.T. Pan
80. Steve Stricker
With the recent announcement that the Ryder Cup would be postponed until next year, the U.S. captain can now place more of an emphasis on his own game before he'll need to focus on his team.
His T-18 finish at the Memorial just a few weeks ago, proves that he might not be able to keep up in a birdie-fest, but in tough conditions, he can still grind out pars.
81. Adam Long
82. Kevin Streelman
83. Kevin Kisner
84. Mark Hubbard
85. Troy Merritt
86. Adam Hadwin
87. Talor Gooch
88. Carlos Ortiz
89. Michael Thompson
90. Jazz Janewattananond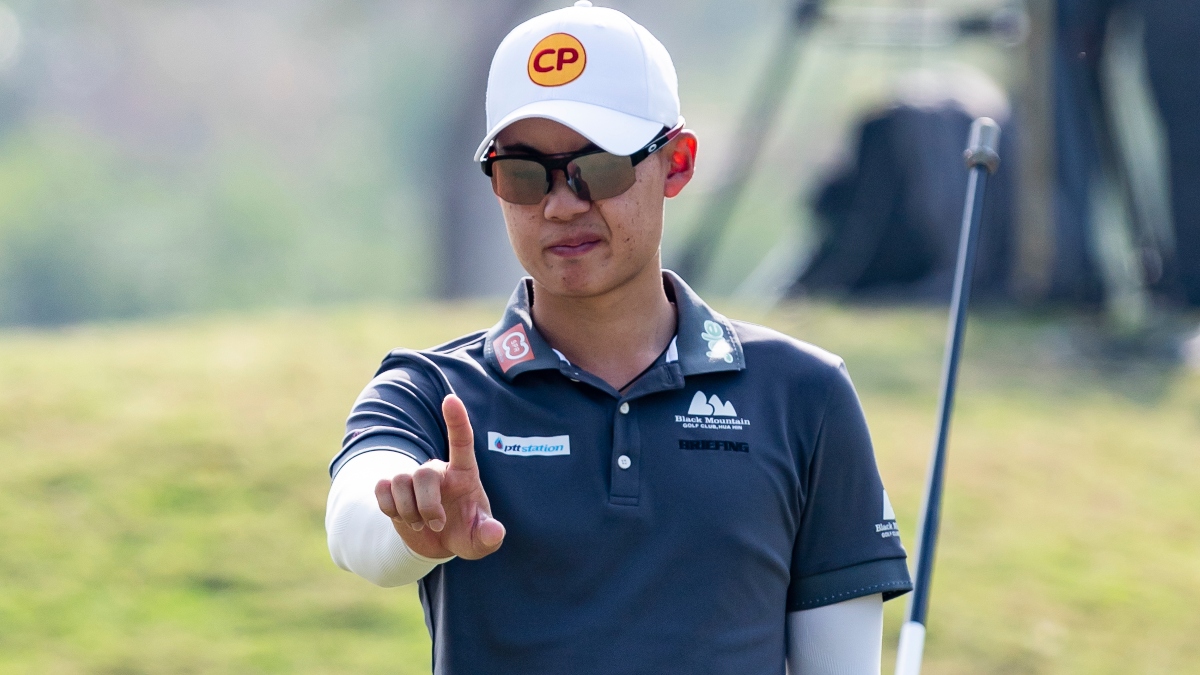 The darling of last year's PGA at Bethpage, Jazz posted rounds of 70-68-67 to play in the final pairing with Koepka on Sunday afternoon.
That one didn't quite go as planned, as Janewattananond closed with a 77 to finish in a share of 14th place, but the experience was undoubtedly helpful and it certainly raised his profile on an international stage.
91. Lanto Griffin
92. Zach Johnson
93. Sebastian Munoz
94. Joost Luiten
95. Nick Taylor
96. Wyndham Clark
97. Russell Henley
98. Victor Perez
99. Denny McCarthy
100 .Joohyung Kim
Those who don't study such things won't recognize the name, but golf diehards have been licking their chops to see Kim compete in the U.S. against such a hefty field.
The 18-year-old Korean already owns five professional victories on three different tours. It's tough to think he'll immediately feel comfortable playing at this level, but this could be our first glimpse into a very bright future.
101. Andrew Landry
102. Jason Kokrak
103. Xinjun Zhang
104. Cameron Tringale
105. Brian Stuard
106. Lucas Herbert
107. Tyler Duncan
108. Martin Kaymer
109. Rafa Cabrera Bello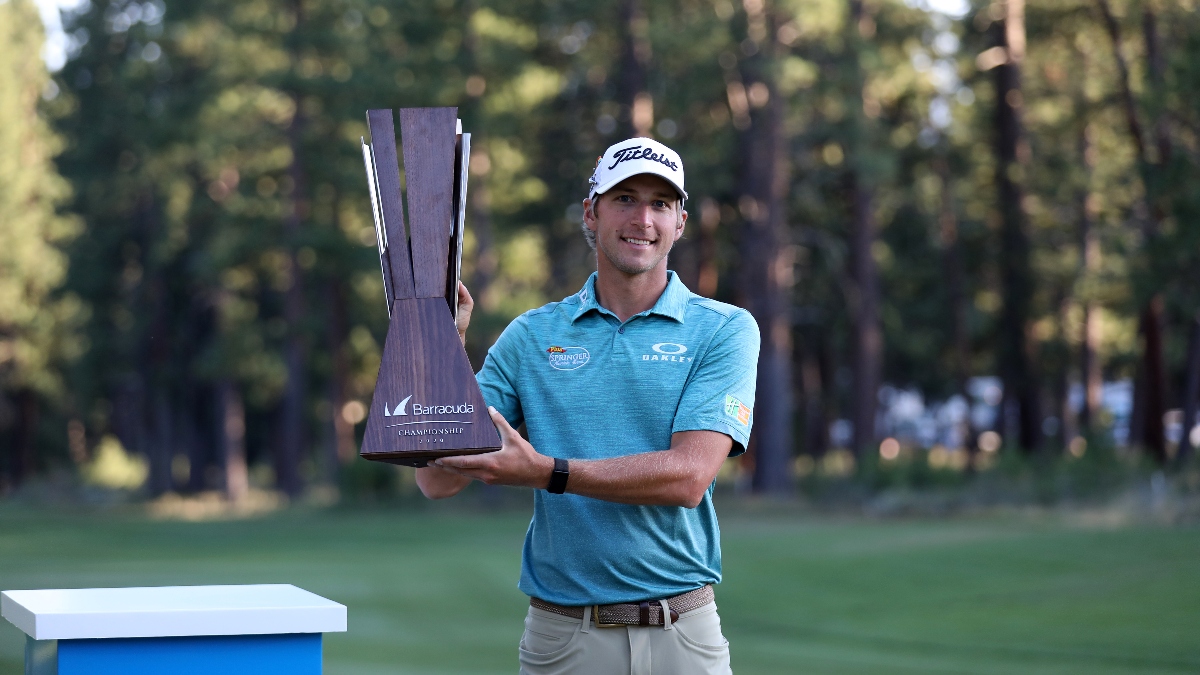 110. Richy Werenski
A back-nine birdie barrage lifted Werenski to his first career PGA TOUR title at the Barracuda Championship this past weekend.
It came on the heels of a T-3 finish at the 3M Open, which means the Massachusetts native is clearly playing some of the best golf of his life right now. He's missed the cut in both previous major appearances.
111. Keith Mitchell
112. Danny Lee
113. Chan Kim
114. Scott Piercy
115. Charl Schwartzel
116. Vaughn Taylor
117. Bud Cauley
118. Ryo Ishikawa
119. Brian Harman
120. Davis Love III
Just last week, Love announced that he was leaving CBS Sports after working as a commentator for live broadcasts and will continue to focus on his own golf game instead.
That's an admirable decision by the 56-year-old, but it's difficult to believe he still has much good golf left against the world's best players.
121. Matt Jones
122. Andrew Putnam
123. Shaun Norris
124. Luke List
125. Mike Lorenzo-Vera
126. Jason Dufner
127. Jimmy Walker
128. Tom Hoge
129. Ken Tanigawa
130. Nate Lashley
131. Marcus Kinhult
132. Rich Beem
133. Jorge Campillo
134. Jim Herman
135. Benjamin Hebert
136. Shaun Micheel
137. Rob Labritz
Full disclosure: The worst part about ranking an entire field is having to place guys at the bottom of the list – and it's even worse for this event, which offers invitations to 20 club professionals, guys who are the lifeblood of the PGA of America.
I've put them each at the bottom here, not to embarrass them, but to simply keep them all together, and hope there's no offense taken in the ranking. They're listed in no particular order – other than leading with Labritz, who once gave me a free golf lesson at 1 a.m. in a New York City bar.
He can consider this his payment.
138. Justin Bertsch
139. Danny Balin
140. Marty Jertson
141. Bob Sowards
142. Rich Berberian, Jr.
143. Rod Perry
144. Ryan Vermeer
145. Jason Caron
146. Alex Beach
147. Shaun Warren
148. David Muttitt
149. Zach J. Johnson
150. Jeff Hart
151. John O'Leary
152. Mike Auterson
153. Alex Knoll
154. J.R. Roth
155. Judd Gibb
156. Benny Cook
How would you rate this article?