Sobel: 10 Ways to Improve Golf Betting
Credit:
Rob Schumacher-USA TODAY Sports. Pictured: A display of nine million dollars on the TV booth before The Match: Tiger vs Phil in 2018.
Betting on golf can be fun and profitable, but Jason Sobel is alway thinking of ways to make it better.
With the PGA Tour in Las Vegas this week, it got me thinking about the relationship between golf and gambling.
OK, that's a lie. I was already thinking about that — every single week, no matter where they're playing.
In fact, I've thought about it so much that I've found inadequacies with the current markets.
There are plenty of ways the current state of golf betting can be improved.
I've listed 10 of 'em below, my ideas for making the industry more entertaining on a regular basis. As the PGA Tour becomes more heavily invested and more states start to legalize and regulate sports gaming, let's hope some of these options are commonly employed moving forward.
Matchup builders for all players in a field
Right now, if you want to fade a specific player in a tournament, you can wager against him in his posted matchup and, well, just choose not to pick him for any outrights. For some of the bigger events, missed cut props also get posted. There needs to be more alternatives available for fades.
My idea: Give bettors the ability to wager on any player against any other player. Of course, there will be odds and/or stroke spreads for each of these head-to-heads. If you want to bet Rory McIlroy to beat a Korn Ferry grad, you'll have to pay a hefty price.
More options are always better in betting. In this specific instance, if you really liked a player for a given week or really didn't like a specific golfer, you could theoretically place 155 different matchup bets on or against the player.
Updated matchups for the following round
As someone who often writes single-round previews of head-to-head matchups, I'm well aware that there are times the markets don't list these bets until past midnight on the East Coast.
If golf wants to be taken as seriously as other sports, then these bets need to be updated in a similar vein as live outrights. Not long after two players have completed their rounds, odds should be listed for a matchup the next day.
Granted, I'm coming at this from a myopic viewpoint that doesn't account for the potential additional manpower that would be necessary for such an undertaking — and I'll readily admit this will be a common theme throughout this column — but from an idealistic perspective, quicker postings will only lead to greater overall handle, and thus more interest.
Pressed bets for live matchups
If you're like me, then you rarely play golf without having something on the line. And if you play with something on the line, it's rarely a static bet.
In recreational golf, no matter the stakes, it's fairly common to punctuate a lost hole by simply yelling, "Press!" So why can't we do that when betting on the pros?
The idea here is that if you're betting a single-round matchup, there should be an opportunity to press the bet — essentially, going double-or-nothing at some point when you're down — just as there is in actual golf.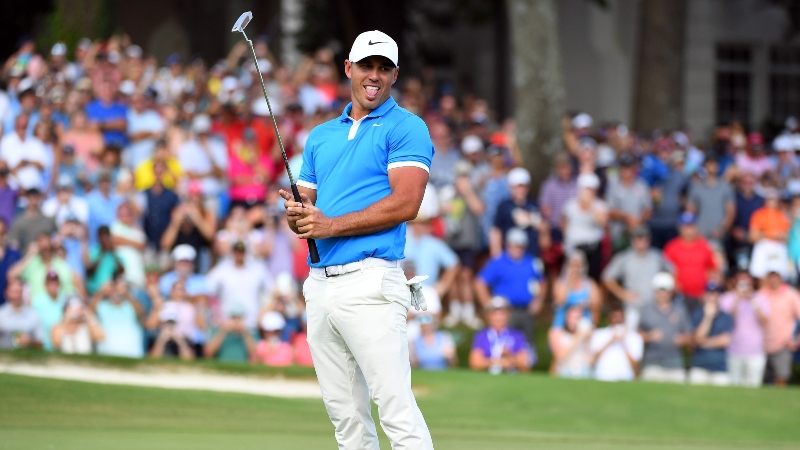 Once again, logistically this wouldn't be an easy one to pull off. But we're talking idealism here. There would be nothing better for fan engagement than bettors not only having some action within a tournament, but needing to carefully keep track while considering whether to press the bet.
Think about it: If you bet a team to cover in football and they're down at halftime, you have the ability to make a second-half wager, which is essentially what we're talking about here. It might be a bit different in golf gambling terms, but it's hardly an original concept.
Each-way betting capabilities
This one is just for the U.S. markets, since the European markets already have this figured out.
If you walk into a Ladbrokes or any other brick-and-mortar book in the U.K., you'll be able to place an each-way wager on any player in the field. Essentially, half your bet goes toward that player winning outright and half goes toward a top-five finish. (Some books might offer special deals that extend to top-six or top-seven at times.)
This is a simple way to get twice the action on a potential contender — and it shouldn't be such an unimaginable possibility here in the U.S.
We can already bet outrights; we can already bet top-fives. Offering up each-ways would just combine the two and help the process to be a bit cleaner.
Over/unders for tournament/single-round scoring
Depending on the book, you might be able to find these specific bets for a few of the major championships.
For example: McIlroy's tournament over/under for the Masters might be 279.5 and his opening-round over/under might be 70.5. Just as you would in any other sport with a final score, you bet either over that total or under, regardless of leaderboard status or fellow competitors.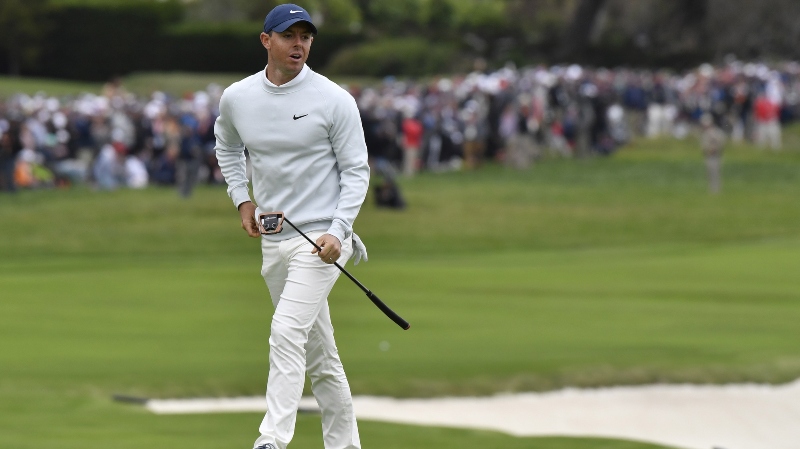 Ideally, it would be great to offer these numbers every week, for every player.
Again, this might be pie-in-the-sky thinking here in regard to logistics, but these wagers offer a pretty simple outcome. Pick a side, each at (usually) -110 or so, and try to win.
Over/under tournament/single-round leaderboard position
Same idea as the one above, but with position relative to the field instead of overall score.
This is available at some books — for full tournaments, at least — but it's hardly common.
Round 2/3/4 leader outrights
One of the more prevalent weekly bets that is universally available is that of first-round leader. It's a fun wager — an opportunity to gauge weather, setup and tee times to take a stab at a longshot to post the lowest score during a Thursday round.
But it's often led me to wonder this: Why aren't similar bets available for subsequent days in a tournament?
I'm sure there are some books that offer a daily wager for low score in the field on Friday, Saturday and Sunday, though it's hardly a frequent practice.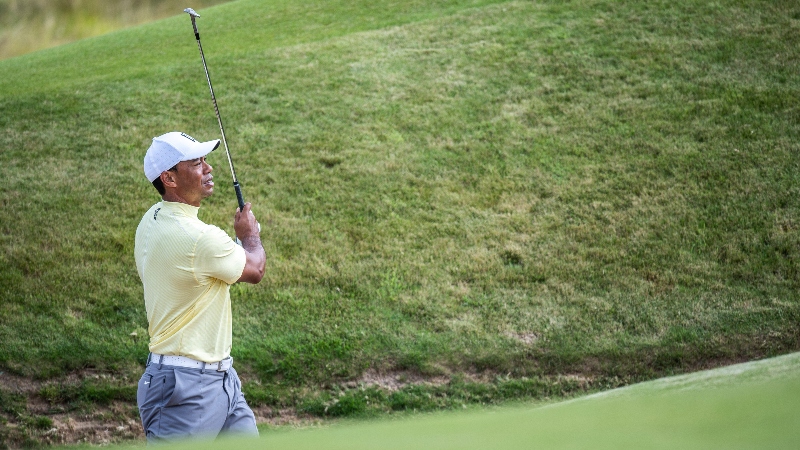 I've always believed FRL bets are brutally difficult because we've yet to understand how the course is playing and whom might be playing it well, but I think there's some strategy and intuition involved in making so-called SRL, TRL and F(ourth)RL wagers after the tourney has already started.
Peer-to-peer possibilities
Let's say you like McIlroy to beat Brooks Koepka at the Masters – so much so that you'd bet it up to -140, if you had the opportunity. But you've scoured the books and none are offering this specific matchup.
If peer-to-peer betting was available, you could make your offer public, then it goes live when Bill in Kansas City decides to play the other side of it.
I'll admit: If many of these ideas are idealistic, then this one is downright radical.
It's an idea that would extend well past golf betting, offering a different avenue for consumers to bet with each other. While it could/would be wildly popular in a sport like football, which owns such a large consumer base, it could cover a lot of the ideas on this list which aren't currently being offered in betting markets.
Additional prop bets
Let's say you believe McIlroy will birdie half of his 18 holes during a given round. Or none of 'em. Either way, there's little current recourse for being correct in this estimation.
With a greater list of props, though, bettors would be given the ability to be rewarded for such prognostications.
Again, these are more readily available during major championships, but regular weekly props would have a place in the market, as well.
More LPGA/Champions/Korn Ferry options
My buddy Jeremy Pond does a terrific job speculating the LPGA market for us here at The Action Network — a market that many casual bettors would downplay as too niche.
Savvy gamblers understand, though, that niche plays are where the consumer might own an advantage over the bookmakers. Oftentimes the odds for LPGA events (or Champions, or Korn Ferry) are simply a reflection of previous performance, not a prediction based on potential.
The problem here is that in most circumstances, wagers for these tours are limited to outright winners. Other than a few books and during a few tournaments each year, there are infrequent possibilities for playing matchups and props for less popular tours.
Obviously, that's a reaction to the lack of hunger for this from consumers, but maybe if more of them realized the advantage of niche plays, they'd be hungrier for more of these options.
How would you rate this article?