2020 Bermuda Championship Picks: Our Favorite Outright Bets, Longshots, Matchups and Props at Port Royal GC
Credit:
Chris Keane/Getty Images. Pictured: Brice Garnett
The 2020 Bermuda Championship begins on Thursday, October 29 at Port Royal Golf Club.
Will Zalatoris and Brendon Todd are the favorites to win, but our golf analysts think this will be a wide-open event.
Check out our favorite outright bets, sleeper picks, matchup plays and prop bets for this week's PGA TOUR event.
Seasoned golf bettors know that anything can happen — anybody can win win — in a field like the one we will see (and bet on) at the 2020 Bermuda Championship.
The tournament favorite, Will Zalatoris, doesn't even have his TOUR Card yet. Last year's winner, Brendon Todd, is the second favorite at +1400. There are no other golfers listed under +2000. In well-attended tournaments, Harold Varner III, Doc Redman and Emiliano Grillo are often tagged with triple-digit odds. In this field they are the third, fourth and fifth favorite, respectively. In other words, chaos.
With the stars staying home, the 2020 Bermuda Championship is up for grabs. Here are our favorite outrights, longshots, props and matchup bets at this weekend's PGA TOUR event: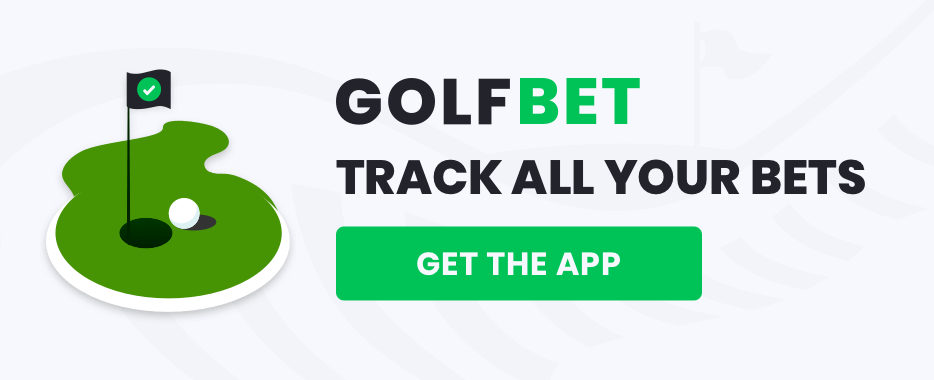 Outrights
Jason Sobel
Doc Redman (+2500)
I've picked the Good Doctor to win a couple of times over the last few months, only to watch him come intriguingly close. The truth is, those near-misses were almost enough to keep me from picking him again for this one, but instead I'll keep pushing all my chips into the middle of the table.
Redman has been regularly posting near-elite ball-striking numbers – and iron play in some forecasted blustery winds should be a key to success this week.
[Bet Doc Redman at DraftKings and get a $1,000 sign-up bonus.]
Chris Murphy
Emiliano Grillo (+3300)
In my opinion, it's just a matter of time until Emiliano Grillo finally puts it all together and wins again. By "all together" I mean that he putts to field average and runs away with an event because of his absolutely elite ball-striking. This is the exact type of event where I think that breakthrough will come with a lesser field allowing him to possibly get away with it a bit more.
He's been in contention lately and his form has been decent going back to the summer, where he charged up the board on Sunday to finish third at the 3M, and was within a few shots of the lead heading into the final rounds at both the Safeway and Corales before tumbling down the board.
Grillo has been closer to breaking through than the results reflect and he shows as one of the top tee-to-green players in heavy winds in this field. I trust his ball-striking to hold up as the weather starts to turn, and maybe it will even blow enough putts on line to have him holding the trophy on Sunday evening.
[Bet Emiliano Grillo at BetMGM and get an INSTANT $500 deposit match.]
Matt Vincenzi
Peter Malnati (+4000)
Malnati's current form simply cannot be ignored.
Coming off of a second-place finish at the Sanderson Farms and a fifth-place finish at the Shriners, the 33-year-old seems to be primed for a victory. Malnati gained 4.7 and 6.2 strokes on approach, respectively, in those two events and specializes in Bermudagrass putting.
While he doesn't hit it far off the tee, that won't be an issue at Port Royal Golf Course; the second-shortest course on the PGA TOUR. Malnati is a guy who tends to stay relatively hot once he gets into form as evidenced by his lone PGA TOUR victory at the Sanderson Farms in 2015. Leading into his victory, he had a tenth and a sixth in two of his previous three starts prior to the win.
If he can continue to match good ball-striking with his typical excellent putting, Malnati may find himself atop the leaderboard in Bermuda come Sunday.
[Bet Peter Malnati at DraftKings and get a $1,000 sign-up bonus.]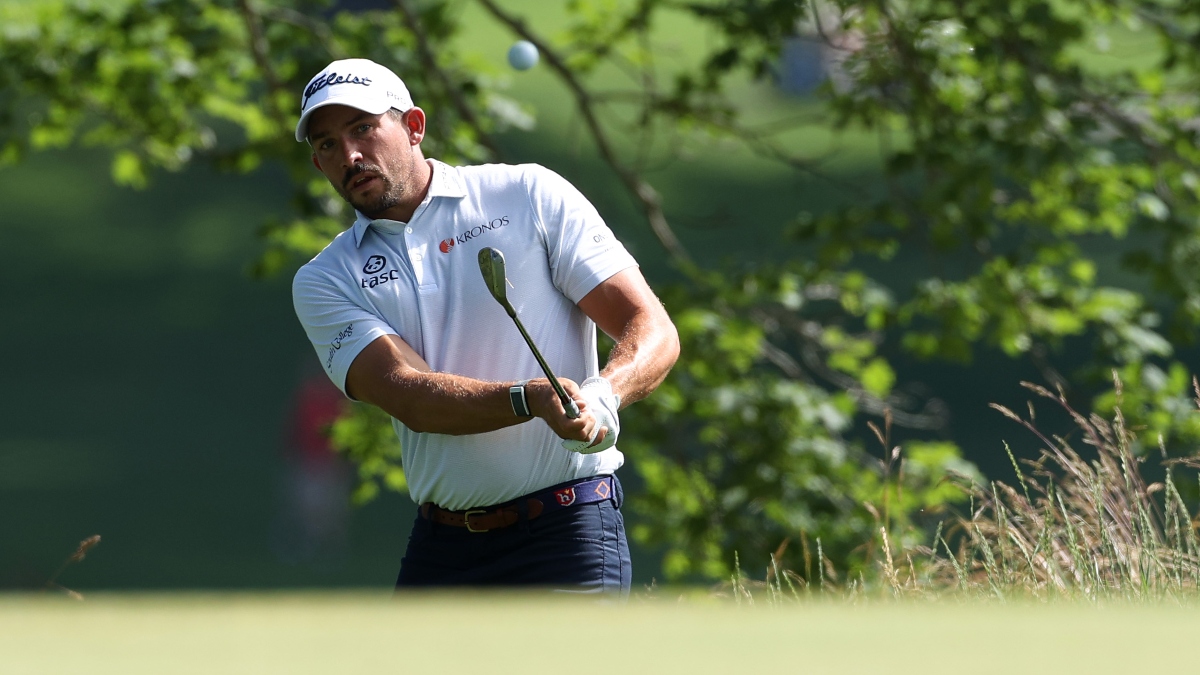 Longshots
Jason Sobel
Scott Stallings (+5000)
While it might seem like every few years Stallings pops up with a win, in reality it's been a half-dozen years since his third and most recent victory at Torrey Pines. I'll admit that he's borderline sleeper territory, but Stallings tends to be an all-or-nothing type of player, with three finishes of sixth-or-better in his last 10 starts, but nothing else inside the top-35. That's a nice ceiling, though, as he's a veteran with experience in the hunt, unlike many of the young up-and-comers in this field.
And don't forget: It's gonna be windy and this dude owns one of the most explosive stingers in the game.
[Bet Scott Stallings at BetMGM and get an INSTANT $500 deposit match.]
Josh Perry
Brice Garnett (+10000)
I don't really have much interest betting anybody near the top of the board this week. Instead, I started my card with Chesson Hadley at 90/1 and wanted to focus on the longshots. This is as good an event as any to try and find a sleeper and I landed on Garnett, who I like to target on these shorter courses when the stars are absent.
Garnett just keeps the ball in play. He hits a lot of fairways and greens and is a streaky putter who can get hot and gain five or six strokes on the field at an event like this.
[Bet Brice Garnett at BetMGM and get an INSTANT $500 deposit match.]
Chris Murphy
Tyler McCumber (+5500)
You'd be hard-pressed to find a golfer in this field with better recent results than Tyler McCumber. Outside of a missed cut at the Shriners, he has two top-six finishes to start the new season. His best result came at another coastal course where he finished second at the Corales Championship.
McCumber comes in with the third-most Strokes Gained: Total in the field over his last five events, and is starting to make a name for himself on TOUR. These odds speak to how well he has been playing and the way he's come on to start the season.
He seems primed for a breakthrough win.
[Bet Tyler McCumber at DraftKings and get a $1,000 sign-up bonus.]
Matt Vincenzi
Camilo Villegas (+20000)
After dealing with a shoulder injury and missing almost two years from golf, Villegas unexpectedly faced a devastating family tragedy. Finally healthy again, the world's former seventh-ranked player in the world has his eyes set on a return to the PGA TOUR winner's circle.
Villegas has been playing some solid golf since his return. He has gained on approach in his past two starts including an impressive 7.3 at the Sanderson Farms. Bermuda is his best statistical putting surface and he gains strokes on the field in windy conditions.
With his two most recent PGA TOUR victories coming on fairly short courses that feature Bermudagrass greens (Honda 2010, Wyndham 2014) and a wide open tournament where anyone can win, this is the perfect week for a feel good story in Bermuda.
[Bet Camilo Villegas at DraftKings and get a $1,000 sign-up bonus.]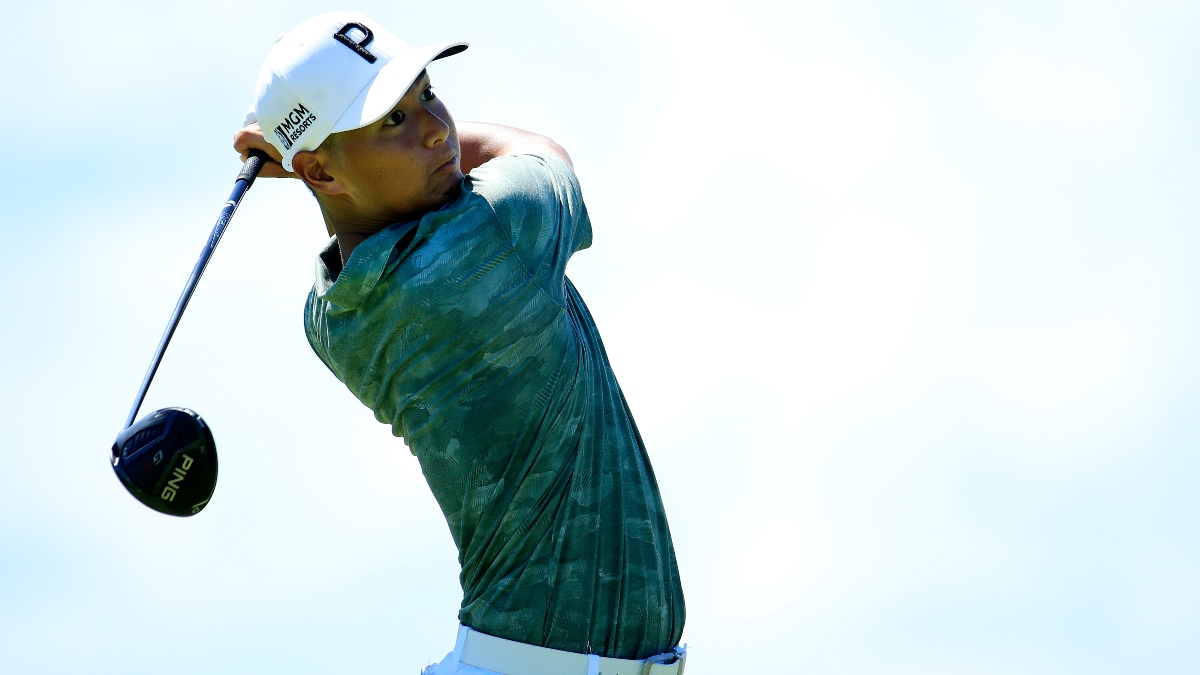 Props
Jason Sobel
Justin Suh Top-20 Finish (+150)
OK, so he's not going to catch up immediately with Collin Morikawa, Viktor Hovland and Matthew Wolff – the three players with whom he came out of college and started playing PGA TOUR events last summer – but Suh has been proving lately that he shouldn't be completely left out of that group, either.
He's finished 8th-14th-21st in his last three starts. Playing him as a top-20 is admittedly conservative, so feel free to add him as a top-10 play, as well.
[Bet Justin Suh at BetMGM and get an INSTANT $500 deposit match.]
Josh Perry
Peter Malnati Top-20 Finish (+180)
I imagine Malnati is going to be as popular as anyone this week after back-to-back top-five finishes at the Shriners and Sanderson Farms. It makes sense on a number of levels. He's in a great run of form with the irons and he's a really good putter, especially on Bermuda greens.
I don't want to back him to win at his price, but I do think he can continue that good play and put up another solid result in this type of field.
[Bet Peter Malnati at BetMGM and get an INSTANT $500 deposit match.]
Chris Murphy
Anirban Lahiri Top-20 Finish (+275)
While much of the TOUR returned to play in early June, we did not see Anirban Lahiri back in tournament play until the Wyndham Championship in mid-August. It was a long, five-month layoff from tournament golf and it naturally took him a couple of events to find his form.
He would return for the new season at the Safeway to make the cut, then turned in a great sixth-place finish in Puntacana. I am leaning on this form and result to see Lahiri return to a similar type of coastal event, where he will see the same type of grasses.
He commented to that point during his interview today, saying that these types of setups fit for him and that he considers himself a very good wind player. A top-20 would be a very strong, but reasonable result this week for Lahiri and we get a good solid number at +275.
[Bet Anirban Lahiri at BetMGM and get an INSTANT $500 deposit match.]
Matt Vincenzi
Wes Bryan Top-10 Finish (+550)
Since Wes has returned from his medical exemption he's been playing some excellent golf. In his past 24 rounds, Bryan is first in the field in strokes gained: approach. His outstanding iron play has led him to some strong finishes including a 12th-place in his most recent start at the Sanderson Farms.
While Bryan isn't great off the tee, he has shown some signs of improvement and gained strokes in that department in four consecutive tournaments. Wes is also a good putter historically, but the flat stick has been cold for him of late. If he can get his putter rolling on the slow greens at Port Royal there's no reason he can't contend this week.
[Bet Wes Bryan at BetMGM and get an INSTANT $500 deposit match.]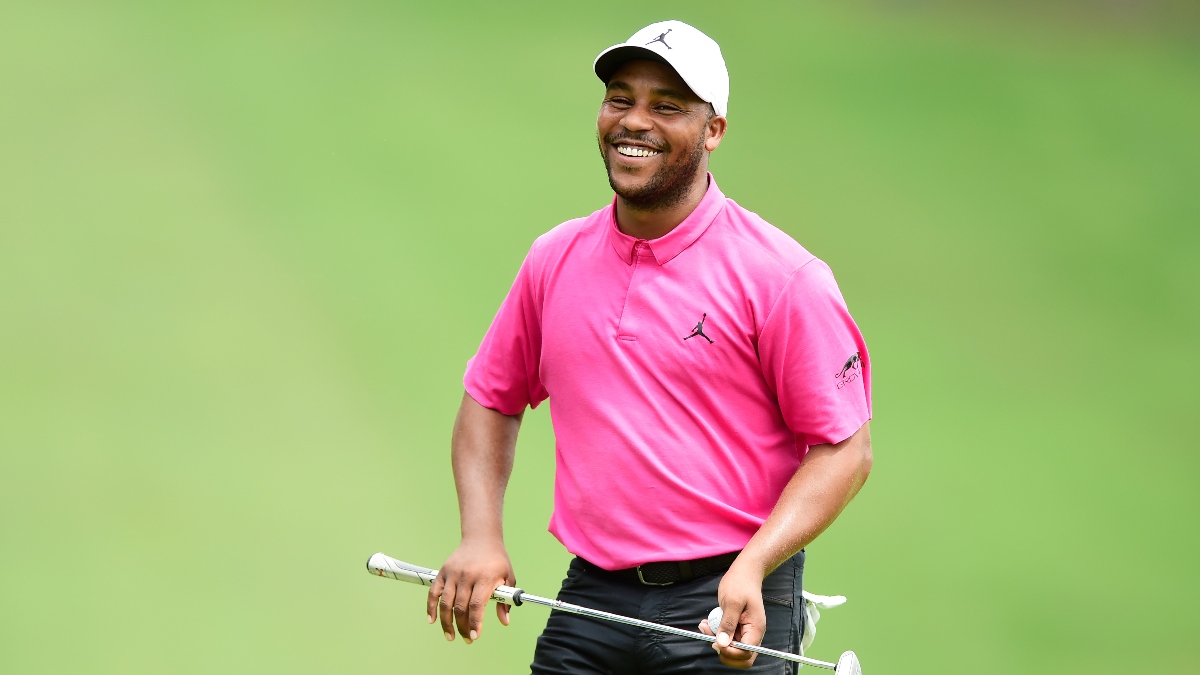 Matchups
Josh Perry
Harold Varner III (-125) over Emiliano Grillo
Emiliano Grillo has been making cuts but his putter still isn't cooperating and now we shift to Bermuda greens, which have amplified Grillo's flat-stick issues thus far in his career.
Varner has issues putting at times as well, but he's been playing solid golf for a few months now and when these two have played at the same event, it's been Varner coming out on top more often. In the last 10 starts, HV3 is 6-2-2 against Grillo.
[Bet this matchup at DraftKings and get a $1,000 sign-up bonus.]
Chris Murphy
Brendon Todd (+100) over Will Zalatoris
Will Zalatoris has been one of the stories of the summer as he looks to breakthrough and finally earn his place on TOUR. The Bermuda Championship is certainly a great opportunity for that, but he should not be the favorite over last year's champion, Brendon Todd.
Todd has been playing in elite level fields and gets the chance to relive the memories of his win from last year, and position himself to compete to win again. Zalatoris acknowledged in his interview today that he had been a bit burnt out with all of the events he played, and that he has been mostly away from the game over his two week break.
I'll take even money on Todd in this matchup, expecting Zalatoris may show some rust in what may turn into tough conditions throughout the weekend.
[Bet this matchup at DraftKings and get a $1,000 sign-up bonus.]
Matt Vincenzi
Peter Malnati (+105) over Adam Schenk
Schenk is a solid golfer and has been very consistent in route to one of the longest made cut streaks on TOUR (8). With that being said, I don't see much upside with Schenk. His best finish in his past 14 starts was a 27th (Shriners). Malnati is scorching hot and I don't quite understand why he is an underdog in this matchup.
I love the value on Malnati here and see it as an excellent matchup bet.
[Bet this matchup at DraftKings and get a $1,000 sign-up bonus.]
How would you rate this article?