This Should Be The PGA Tour's 5-Point Response to LIV Golf
Credit:
Photo by Cliff Hawkins/Getty Images. Pictured: Jay Monahan
The PGA TOUR is in a battle like never before.
When Phil Mickelson was heavily bashed into embarrassment after saying he would take the dirty money offered by the rival Saudi-based LIV Golf league, PGA TOUR executives might have thought the bad press endured by Mickelson would stop future treachery.
But then came Dustin Johnson. And now Bryson DeChambeau and Patrick Reed. And it seems like this is just the start.
Memo to the PGA TOUR: LIV Golf is not a fly on your back. It's a $600 billion pound weight.
To be fair, there is no playbook for this. You see, never before in U.S. sports history has a rival league offered this much of a difference in money.
LIV Golf has turned everything we've ever seen on its head.
Both the PGA Tour and LIV Golf play the same exact game and even though the PGA Tour is the established name, its brand means less to the players because LIV's money offers are so much higher.
We're not sure the conditions of the reported $125 million for DJ and $200 million for Phil, but we know this: The PGA TOUR doesn't offer massive guarantees.
Then consider this: LIV Golf's regular events return, on average, nearly double the prize money than the winner would get for finishing at the top of the leaderboard on the Sunday of a major. The first LIV Golf tournament this week, for example, offers $4 million to the winner. That's more than three times what the average winner of a PGA Tournament makes ($1.3 million).
When the USFL paid slightly higher prices than NFL owners for top talent like Herschel Walker, Jim Kelly and Doug Flutie, it came back to bite them when they ran out of money.
There's no running out of money here. LIV is backed by the Saudi's Private Investment Fund, which has roughly $600 billion in assets to its name. What they are investing here is a pittance. It's like Amazon investing in a Little League team. There is no worry about overpaying and there is no concern for justifying any return on investment.
But, it's not hopeless for the PGA TOUR. It can win. It just has to be willing to fight. But it has to come fast.
Here's the playbook.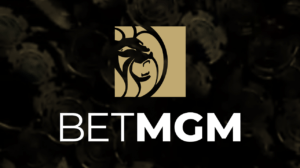 Bet the RBC Canadian Open risk-free up to $1,000.
This is a fight for its life and the execs have to treat it that way. While PGA TOUR commissioner Jay Monahan has threatened legal action and taken a hard line when it comes to dual participation, he's using corporate speak that can't compete with nine-figure guarantees.
The TOUR needs to make players feel uncomfortable. Right now, players who ditch them feel like they can have one press conference and be done with challenging questions.
The PGA TOUR won't be able to counter the Saudis with money. They are outmatched. How do they smartly use the funds they have to fight?
Spend time on a smear campaign. Work on getting negative press for the competitors and swirl up controversy.
Not the Tour's style? There's really no alternative here.
2. Create A New Position: Head of Information
The PGA TOUR needs to immediately adapt.
With a rival league, the organization can't rely solely on media to get out its message. It has to put out its own work.
Even with some top names leaving, LIV Golf pales in comparison to the PGA TOUR from a competitive standpoint.
A new position should be created to put out data overtly comparing the competition.
The TOUR can't make LIV Golf disappear, but it can embarrass it by showing the public and players that the nascent golf tour is inferior.
3. Try to Educate The Players
You can never guarantee that pro athletes are paying attention, but you can at least get information in front of them.
While players are at their tournaments, have that head of information come up with an internal campaign to make sure the players understand the nature of where the rival money is coming from.
4. Put Pressure on Sponsors
Behind the scenes, get executives that work with sponsors to work on trying to undo deals.
Call brands that associate with golfers who have jumped: WheelsUp, Callaway, TaylorMade, Ping, Adidas and MasterCard.
5. Keep LIV Golf Off A Major American TV Network
If a golfer hits it into a tree and no one sees that golfer hit it into a tree, did it count?
Right now, those who defect from the PGA TOUR have to at least consider that their profile will be significantly less. LIV Golf currently has no TV rights deal in the U.S.
PGA TOUR executives need to work hard to make sure no major TV network feels comfortable broadcasting its tournaments.
To be fair to the PGA TOUR, none of this playbook is obvious. What is happening is unprecedented.
But a lack of historical perspective isn't an excuse to sit back and watch.
If the PGA TOUR acts prudently now, this chapter in their history will remain short. If swift action is taken, the story might become a book of its own.
How would you rate this article?
This site contains commercial content. We may be compensated for the links provided on this page. The content on this page is for informational purposes only. Action Network makes no representation or warranty as to the accuracy of the information given or the outcome of any game or event.