Sobel's 2019 Shriners Open Betting Preview: Even at Short Odds, Webb Simpson Is Worth a Shot
Credit:
Adam Hagy, USA Today Sports. Pictured: Webb Simpson
The Shriners Hospital for Children Open begins Thursday, Oct. 3 at TPC Summerlin in Las Vegas.
Jason Sobel analyzes the field and explains why Webb Simpson and Harold Varner III could be worth a bet.
I should probably start this week's preview with something about players trying to hit the jackpot or a reminder that what happens at this tournament stays at this tournament or just screaming an all-caps "VEGAS, BABY!"
Meh. Too cliched.
Besides, if every reference to the Las Vegas-based PGA Tour event is about gambling, that would be a blind suggestion that action doesn't similarly take place in other locations — a suggestion which would pretty much negate the whole point of this piece in the first place.
That said, I have always wanted to embed at this tourney with a player, one who's using it as an excuse to party and play the tables during the 19 hours he's not on the golf course. Only problem? I've yet to find a player who will admit to this strategy.
---
Looking to bet on the PGA? Check out PointsBet, where Action Network users get an exclusive 200% deposit match (deposit $50, bet with $150).
---
There is a correlation, though, between winners of this event and guys who aren't partying 19 hours a day. Bryson DeChambeau and Patrick Cantlay, the last two champions here at the Shriners Hospitals for Children Open, are amongst the most serious pros when it comes to being focused on their games. That's not to say we should only load up on teetotalers for this one, but it's also not the worst idea.
Speaking of correlations, DeChambeau and Cantlay also happen to be the last two winners at the Memorial Tournament. I'm not so sure we can make a specific connection between TPC Summerlin and Muirfield Village, but just in case, I've got Adam Scott and Byeong Hun An, a couple of runners-up to those recent Memorial winners, on the list below.
Outright Winner
One player to win the tournament.

Webb Simpson (20-1)
Reason No. 1: He won this event in 2014, finished T-4 the next year and hasn't missed the cut in a decade.
Reason No. 2: He just finished a season that included three second-place finishes in the last three months of that campaign, so he's due to finally win again.
Reason No. 3: You know that whole teetotaler thing I mentioned above? If there's one player who won't go off the rails in Vegas this week, it's Simpson. My guess is that he'll be in bed by 9 p.m. with a warm glass of milk each night. He won't have the most fun in Sin City – until it's time to claim the trophy, that is.
Other OADers
Potential selections for one-and-done options.
Tony Finau (22-1)
I don't love the fact that Finau is traveling to this one from the Dunhill Links Championship; after all, there might not be two more different locales than Scotland and Vegas. But that doesn't supersede the fact that he's beyond ready to win his second career PGA Tour title.
He also has some history in this city, based on his favorite golf betting story that he told me about last year.
Harold Varner III (85-1)
My predicted winner for last week's Safeway Open didn't exactly pan out, but I liked what I saw from his 17th-place finish. More importantly, I'd hate to jump off this bandwagon one week too soon.
Cameron Champ winning for his terminally ill grandfather was a great story on Sunday, and sometimes great stories come in bunches. There wouldn't be a more popular first-time winner amongst his peers than HV3 and I think he's knocking on the doorstep right now.
Top-Five
One player to finish top-five.
Bryson DeChambeau (+375 for top-5)
I don't have a hard-and-fast rule about not picking defending champions, but I tend to shy away from it anyway. It's like peeking at the answer key before taking a test. I mean, all those experts who predicted the New England Patriots would win the Super Bowl again this year might wind up being right, but they all get zero points for originality.
Put me down for a zero here, too, but I like the way BAD's game is trending. If not for a third-round 76 last week, he might be starting off this title defense with a win in his most recent start.
Top-10
One player to finish top-10.
Scott Piercy (+675 for top-10)
There are Bermuda specialists, there are poa annua specialists, there are links specialists – and yes, there are desert specialists, too. Perhaps nobody fits this mold better than Piercy, a Vegas resident who loves playing desert golf.
It shows in his results here, too, as he's posted four top-10s in his last eight trips around this event.
Top-20
One player to finish top-20.
Ryan Moore (3-1 for top-20)
I'm sticking with the local-guy theme here. I mean, if there's anyone who's not gonna get blitzed at the Bellagio every night, it's a player who's sleeping in his own bed. Since winning this tourney in 2012, Moore owns a mixed bag of results: 9th-MC-43rd-15th-51st-36th.
But there's also another theme at play here: He's one more guy who remains "due" to win again. Granted, it can only happen for one of these guys, but I like Moore's chances to at least be in contention going into the weekend.
DFS Free Bingo Square
A safe plug-and-play option for DFS.
Adam Scott (DK $10,000; FD $11,400)
After finishing last season's playoffs with finishes of 5th-9th-5th, Scott curiously returned last week, placing T-17 in wine country. For a guy who usually doesn't compete much during the fall part of the schedule – and never at these two events – I'm taking Scott's commitment to mean a higher degree of motivation than we've often witnessed from him.
I don't know think he'll win this week, but I have a hard time seeing the past Masters champion as anything but a high-floor option, especially after getting his feet wet last week.
DFS 'Dog
A lower-priced option for DFS.
John Oda
Fresh off a T-40 at last week's Safeway Open, the former All-America selection from UNLV survived a seven-man playoff for the final two spots in this week's Monday qualifier. This feels like a perfect spot for a dirt-cheap lineup-filler who could reach the weekend.
An added bonus: Oda wasn't even available on original DK/FD lists, which means his already-low ownership should be even lower than if he'd been in the field from the start.
First-Round Leader
One player to post the low score Thursday.
Byeong Hun An (50-1 for FRL)
In his first two starts of the season, An opened with scores of 67 and 66, finishing T-47 and solo third, respectively. In his third start, last week, he opened with a 75 and missed the cut.
I'm banking on that one – not the first two – being the anomaly as An tries to start fast once again. He's done it before. Just two months ago, he started with a 62 to grab co-FRL honors at the Wyndham Championship.
Matchup Man
One player who should beat comparable players.
Dylan Frittelli
I'm not so sure the markets have corrected to the point where Frittelli is being listed against similar talents. Following a season during which he won his first PGA Tour title and contended in a major, he's now opened with a pair of top-10s to start this campaign.
He's a bit unassuming in that he doesn't overpower courses or putt lights-out; he just does everything well. There's no reason to think he won't have another solid performance, which should place him above whomever the books pit against him.
The Big Fade
One top player to avoid at this tournament.
Brooks Koepka (8-1)
Yeah, yeah. I get it. Fading Brooks in a field this inferior is like fading the Harlem Globetrotters against the Washington Generals. But he's been all-or-nothing in four starts at this event in the past – a second-place finish, a fourth-place finish and two MCs – and I'm banking on less all and more nothing this time around.
He's shown a reluctancy to bring his best stuff to small tourneys. Oh, and that whole teetotaler thing? Well, just a wild guess, but the guy with the Michelob Ultra deal who poses dude in magazines probably won't be solely focused on his game this week.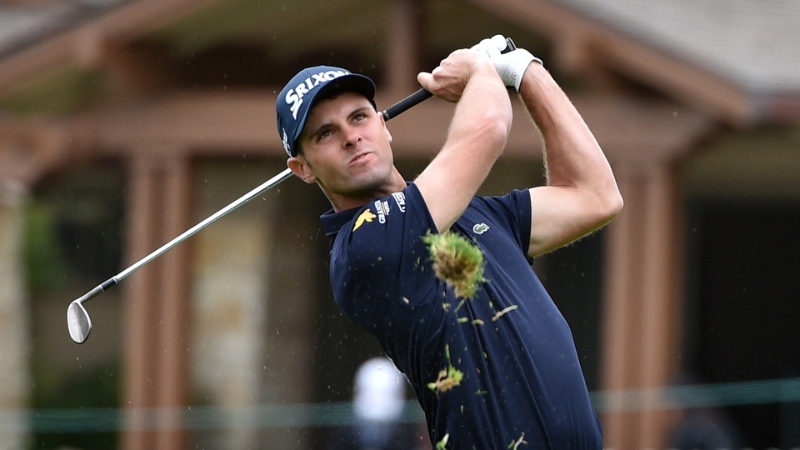 Off Tour
My favorite non-PGA Tour play of the week.
Adri Arnaus to win the Open de Espana (30-1)
Three times this decade, a Spaniard has won his national open – including last year, when Jon Rahm posted a robust total of 20-under to claim the title. It's hard not to like him again, though a +300 price tag isn't just tough to swallow, it could prompt a gag reflex.
Same goes for Sergio Garcia at +550, so I'm sticking with the next native son on the board in Arnaus, who's appeared ready to win his maiden European Tour title for months now. Sure, he has four MCs in his last eight starts, but he also has two runners-up, a T-6 and a T-15 to his credit. If you've been waiting for him to break through, this could be the week.
How would you rate this article?