TaylorMade Driving Relief Skins Match Preview: 3 Reasons Why Each Team Could Win on Sunday
Credit:
Sam Greenwood/Getty Images. Pictured: Rickie Fowler
Rory McIlroy and Dustin Johnson vs. Rickie Fowler and Matthew Wolff.
Real, live golf is coming to our TV screens this Sunday, with the TaylorMade Driving Relief match at Seminole Golf Club, which will admirably raise charitable funds for COVID-19 relief efforts.
It's a terrific cause which should be entertaining for a sports-starved audience, but let's not neglect the fact that this is also a competitive event – and yes, we can bet on it.
So we've got that going for us, which is nice.
McIlroy and Johnson are a big-time favorite over Fowler and Wolff, but this match should be closer than many expect.
Let's offer three reasons why each team could come out on top.
---
Golf is back! Get a 50% profit boost at DraftKings for Sunday's match!
---
Three Reasons Why McIlroy/Johnson Can Win
1. Pure talent
Rory is the world's No. 1-ranked player and DJ isn't too far behind in fifth. Not only is each a major champion, but – more important to this context – each owns an A-game that is higher quality than just about anyone else in the game.
Considering their two month-plus hiatus, it's difficult to believe any of these players will have their best stuff this weekend, but if they do, McIlroy and Johnson's best is easily better than the best of their opponents. Combined, they rank higher off the tee, approaching the green and around the green so far this season.
On a ball-striker's course like Seminole, those numbers are too significant to ignore.
2. Driving distance
Don't get it wrong: Seminole is not the kind of track a player can overpower. This isn't some 7,800-yard behemoth which requires 360-yard drives for success. But of course, as we've witnessed so often over the years, length is an advantage on any course. Whether it means positioning themselves to reach a par-5 in two or being able to hit something less than driver and still move it out there, this will be beneficial.
Granted, it's a moderate advantage — McIlroy ranks second on the PGA TOUR (320.2 yards) and Johnson ranks 28th (308.3), while Wolff is 21st (310.0) and Fowler is 150th (293.3) – but that can make the crucial difference between hitting 8-iron for the approach or an easy wedge.
3. The format
This isn't aggregate score or even team best-ball like we see at the Ryder Cup. This is a skins match, which offers an advantage to those who can make the most eagles and birdies throughout the round.
Surprisingly, there's only a negligible difference this season between the combined birdie averages of these tandems – McIlroy/Johnson (7.77) rank just ahead of Fowler/Wolff (7.45) – but that factors in that DJ's number (3.44) is nearly a full birdie less per round than he averaged a year ago.
All four players are blessed with some offensive firepower, but skins would seem to offer a bigger advantage to the guys who produce more red numbers.
[Bet on golf's return now at DraftKings & get a 50% profit boost! CO, NJ, PA, IN and WV only.]
Three Reasons Why Fowler/Wolff Can Win
1. Course experience
None of these four players have ever played a televised match at Seminole for the simple reason that there's never before been a televised match at Seminole. That doesn't mean, though, that course experience won't be a factor.
While Rory McIlroy's father, Gerry, is a member of the club and Rory certainly has played his share of golf on this property, Fowler has played and enjoyed success, three times teaming with Buddy Marucci to win the coveted pro-member, which seemingly owns a better field each year than some PGA TOUR events. Fowler is also a tremendous wind player and ocean breezes almost always have an impact on scoring at this course.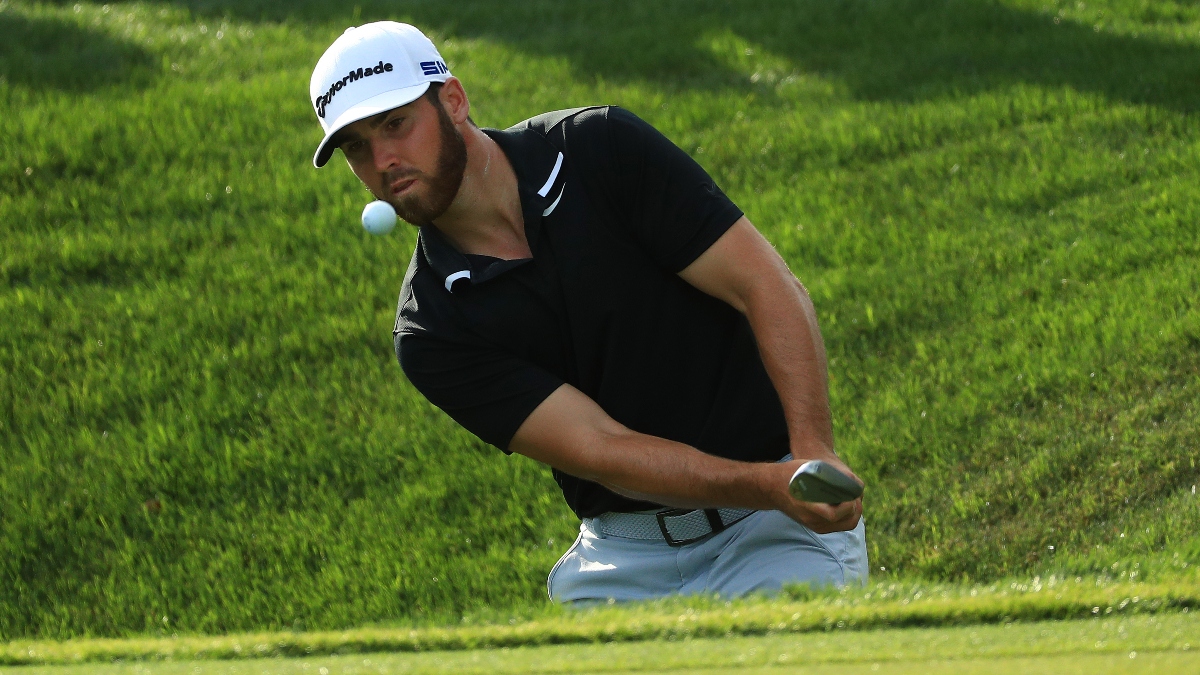 2. Intangibles
While they attended Oklahoma State about a decade apart, there's still a sense of camaraderie between Fowler and Wolff that might be missing for McIlroy and Johnson. Each player is fiercely loyal to the school and will see this as an opportunity to back up the old football phrase, "How 'bout them Cowboys?!"
Then there's the underdog factor. Don't think these players are unaware they've been enlisted as a large plus-money 'dog in this match. As Rickie said recently, "Matt and I are going into this as underdogs. We're ready to bring the upset."
3. The format
Sound familiar? Yes, "the format" was listed above as a reason McIlroy and Johnson can win – and it holds true, as they produce more birdies and eagles. But the format similarly helps Fowler and Wolff, as skins will carry over, meaning that timeliness will be more important than consistency.
Even if Rory and DJ are more talented and play better golf throughout the day, Fowler and Wolff can easily counteract that by winning holes where multiple skins are carried over and winning late skins, as the 17th and 18th holes are worth a combined $700,000 – or 35% of the entire $2 million skins purse.
[Bet on golf's return now at DraftKings & get a 50% profit boost! CO, NJ, PA, IN and WV only.]
How would you rate this article?