Sobel: My Tiger vs. Phil Prop Picks for Our $1,000 Contest
We're running a $1,000 prop sheet contest for "The Match" between Tiger Woods and Phil Mickelson (Nov. 23 at 3 p.m. ET).
Jason Sobel details his 10 props picks and makes a case for why he likes Phil Mickelson to take home the $9 million prize.
Tiger Woods and Phil Mickelson aren't the only ones who will be chasing a big payday this Friday.
You'll have a chance to collect, too.
While Tiger and Phil compete for $9 million at Shadow Creek, The Action Network is offering a contest in which correctly picking props will be worth a cool $1,000.
Here are the details: We've come up with 10 props for "The Match." You submit your entry into our free app by 3 p.m. ET Friday, then follow along as it grades your predictions in real-time. Answer the most props correctly and you'll take home your share of the cash.
Hey, it's not $9 million, but it's a lot easier than trying to hit a little white ball into a tiny hole in the ground.
I'm not just here to fill you in about the contest, though. I'm here to help.
Let's go through our prop sheet, one by one, with my predictions for each of 'em.
1. How will their first tee shots end up in relation to the fairway?
Tiger hits, Phil misses
Tiger misses, Phil hits
Both hit
Both miss
Each of these players can be allergic to fairways at times. Tiger ranked 129th on the PGA Tour in driving accuracy last season; Phil was 187th. But the first hole at Shadow Creek is a mere 414 yards with the only trouble coming if a player tries to carry the creek which runs along the left side.
If you were listening closely, Mickelson mentioned during HBO Sports' 24/7 show that he wouldn't need a driver on this hole. Woods won't, either. Expect them both to find the short stuff.
Pick: Both hit
2. Who will be the first player to go 1-up in the match?
As I've also written about, I feel like there was another little Easter Egg in that 24/7 show. While putting on the first green, Mickelson rolled his ball over a disc on the left side of the green and mentioned, "We should be able to get this one here."
If the pin really is as far left as he believes it'll be, that's an advantage for Mickelson, who can hit his preferred cut into that location. Don't be surprised if he birdies the first to claim an early lead.
Pick: Phil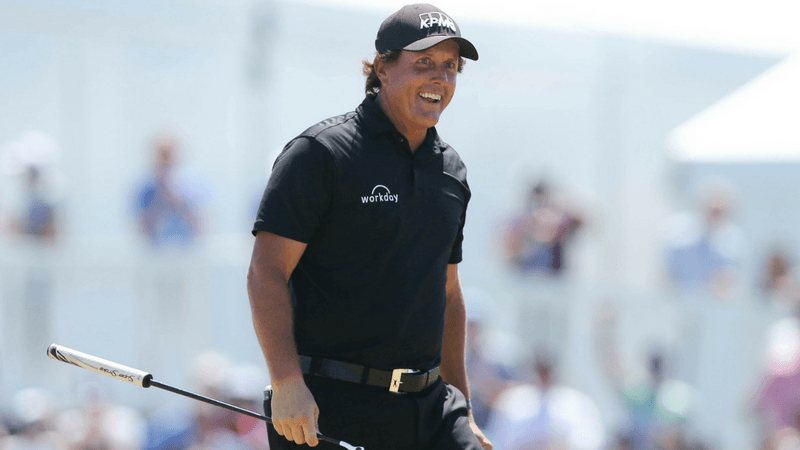 3. Which player will hit the longest drive on the par-5 4th hole (must hit fairway to qualify)?
Tiger
Phil
Neither will hit fairway
Oh, I love that parenthetical.
There's some strategy here, because obviously hitting the longest tee shot won't necessarily cash the prop.
If you're feeling lucky, you could play the low percentages, hope neither one hits the fairway and get a leg up on your contest competition if it happens.
But there should be plenty of room to hit the short stuff on this right-to-left bending hole, so give me Tiger, who can hit a draw down the corner and watch it take off.
Pick: Tiger
4. How many eagles+birdies will there be: Over/under 11.5?
Tough call here. A lot is dependent on how long the match lasts. If it's over by the 13th hole, with one player beating up the other guy pretty badly, the under would be a smart play.
If it goes all 18, that's 36 chances. That would mean one eagle/birdie every 3.1 holes, which could be an aggressive number to reach.
Last season, Phil averaged 4.31 eagles/birdies per round and Tiger averaged 4.03. That equals 8.34, which is well shy of that 11.5 prop. Even on a course that should be set up easier, the numbers point toward the under.
Pick: Under 11.5
5. Who will lead at the turn?
Please allow me the courtesy of completely over analyzing this prop, just for a minute: Last season, Tiger ranked second on the PGA Tour with a front-nine scoring average of 34.32, while Phil was 21st at 34.77. What does it all mean?
Almost nothing, other than it shows Tiger often gets off to a slightly better start than his opponent this week.
The only reason I'm weighing you down with that info is because there's no other data to help us analyze this bet. If you like Tiger, take Tiger; if you like Phil, take Phil; and if you're completely wishy-washy, indifferent or feel strongly about a tight start, take the all-square bet. 
I'm on Phil for the match, so might as well take him at the turn, too.
Pick: Phil
6. Which player will be closest to the pin on the par-3 13th (must hit green to qualify)?
Tiger
Phil
Neither will hit green
Measuring 257 yards from the tips — yes, 257 YARDS!!! — this isn't exactly a flip wedge onto the green. In fact, I don't care whether it's Tiger and Phil or any other two professional golfers, if I can bet against two people missing a green from 257, if it does indeed play that length, then I'm doing it. 
Pick: Neither will hit green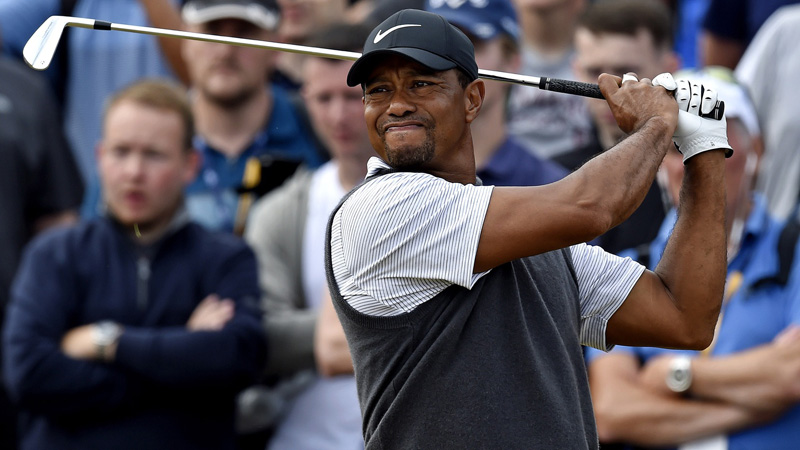 7. Will there be an eagle?
The key here could be getting the match to the final hole, which plays a mere 529 yards from the tips. But even if it doesn't, I'm inclined to bet that someone makes a 3 on a par-5 at some point.
Why? Well, this isn't just match play, it's entertainment. These guys know the fans at home didn't pay 20 bucks to watch 'em lay up. Expect plenty of aggressive plays from both sides, which could very well lead to an eagle at some point. 
Pick: Yes
8. What will be the result on the par-3 17th (if match doesn't make it there, "tie" wins)?
I'm a fan of bets that have multiple chances of cashing and that's exactly the case here. First, as the parenthetical states, if the match ends before 17, tie is automatically declared winner.
Second, the short hole will be an easy wedge for each player, so it's certainly possible they both stick it tight and make birdie or each two-putt for par. That's a lot of options for one prop, which is where the smart money should go.
Pick: Tie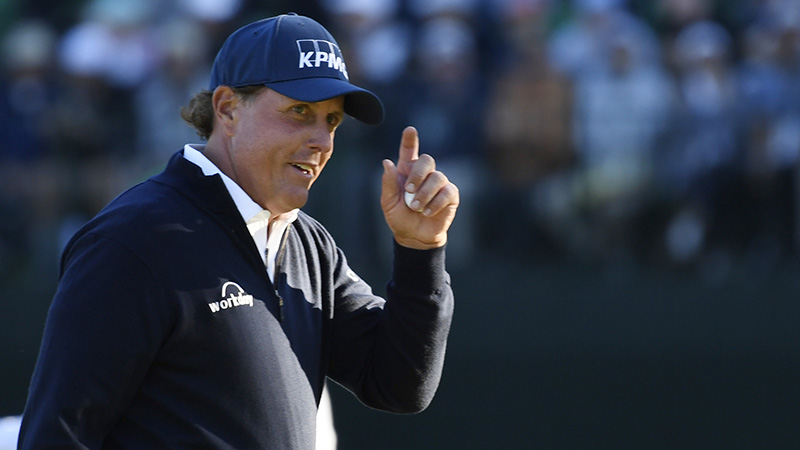 9. When will the match be closed out?
16th hole or before
17th hole
18th hole (in regulation)
In a playoff
Once again, this is a bet you must consider with your head over your heart. Even if you really believe Tiger is going to wallop Phil and close him out by the 13th hole, your head should be reminding you that this is an exhibition, it's entertainment, and there's little good that can come out of a one-sided trouncing.
Now, I'm not suggesting the match is compromised to ensure it lasts the duration, but I do believe each player will be wholly conscious of needing to let the other guy hang around for a bit to keep the paying audience entertained.
Pick: 18th hole
10. How long will the match last: Over/under 3 hours, 42 minutes (clock starts at 3 p.m. ET)?
I know what you're thinking: That 3:42 number for a two-ball is ridiculous, considering myself and a buddy can cruise around our muni in under three hours. That might be true, but you and your buddy don't have to pause for interviews or side action or pre-produced features, which will be running during the telecast.
Slow play is a growing issue in golf, but these guys won't be racing around the track like they've got early dinner reservations on The Strip. I like the over, even if that seems egregious for a two-man match.
Pick: Over 3:42