Updated Tiger Woods 2022 Masters Odds: Buy or Sell the 5-Time Champion at Augusta National?
Credit:
Andrew Redington/Getty Images. Pictured: Tiger Woods.
Tiger Woods Masters Odds
Tiger Woods Prop Bets
Odds via BetMGM.
| Prop | Odds |
| --- | --- |
| Top 5 | +900 |
| Top 10 | +400 |
| Top 20 | +200 |
| Top 40 | -145 |
| Make/Miss Cut | +115 / -145 |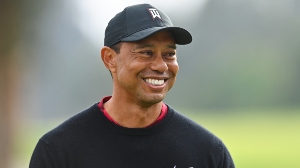 Bet $10 on Tiger, Win $200 (No Matter What!)
Now that it's actually happening, should bettors invest in Tiger Woods at the 2022 Masters?
After numerous practice rounds — apparently quite impressive ones — the five-time Masters champion is set to play this week at Augusta National. Woods hasn't played since November 2020 at this tournament.
Tiger's odds vary from book to book. PointsBet, as of Tuesday morning, was the least concerned about his chances of winning a sixth green jacket. He was 80-1 there, but that shifted to 50-1 on Wednesday.
People are buying into what PointsBet was offering. According to Action Network's Darren Rovell, Woods is first in bet count at 10.9% and first in handle at 9.5%.
Woods is either 40-1 or 50-1 entering the first round after a week of adjusting.
Some of our golf betting analysts have weighed in, breaking down how they would handle Tiger in the betting market.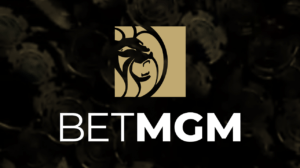 Bet $10, Win $200 if Tiger Makes a Birdie.
Tiger Woods Betting Picks
Joshua Perry: I mean, I'm not backing him to win the tournament or anything, but I think plus money to make the cut is a fair price. I saw a matchup floating around where he's a decent sized underdog to Patrick Reed, who hasn't been lighting the world on fire.
Augusta caters to the veteran who knows how to get the ball around here as much as any course we see. Fred Couples' back went out 30 years ago, and he was posting top-10s into his 50s. Bernhard Langer is in his mid 60s and still making cuts. This isn't a place where a player needs to be in prime physical fitness to have a decent week. Then factor in only about 35-40 guys will miss the cut anyway and a chunk of them will be seniors and amateurs and it's not hard to see Tiger getting four rounds in this week.
Shane McNichol: I think my answer depends on who you are as a golf bettor.
If you are running all kinds of numbers and have a spreadsheet that can explain each of your picks this week, there's not a ton of value in investing some of your wagers on a guy who hasn't played in over a year. If you like the number for him to make the cut or finish in the top 40, those could be worth exploring, if that is your mindset.
If that is you, however, you need to come to grips with the chance Tiger makes a move on Saturday and you don't have any action on him. You might be fine with that. You might be able to compartmentalize your bets and your rooting interests, like a fan rooting for a Cinderella in March Madness despite what it will do to their bracket and betting card.
For me, I lean the other way. I understand and I value gambling's ability to act as an investment opportunity, but at the end of the day, I'm watching sports and betting on them for the enjoyment and the storylines. If Tiger is rolling putts this weekend with a chance to hang around the top of the leaderboard, I couldn't imagine having my heart and my wallet internally arguing over whether I want him to succeed or not.
I threw a super small unit on Woods, less than three percent of my total card for the Masters, on an each-way bet (for him to win or finish in the top seven) at Parx's number of +6000. The second he puts a tee in the group on Thursday, if he does indeed play, that number will start to drop.
Anyone making the decision on whether or not to bet on Tiger this week needs to balance their head and their heart, or do what I did and toss in a small bet as a lottery ticket so you can be along for the ride.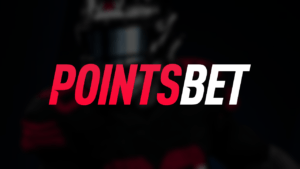 Get up to $2,200 FREE to bet the Masters.
Jason Sobel: In the history of golf prognostication preview writing, I'm pretty sure nobody has previously had the audacity to list Tiger as a top-40 wager. This is a man who was once -110 to win the Arnold Palmer Invitational, which means he would've been, I don't know, like -10000 or something for a top-40 that week?
This is not the same Tiger who won by a dozen strokes in 1997; it's not even the same Tiger who captured a fifth green jacket in 2019. He enters this week without having played an individual competitive event in 17 months, since the November Masters in 2020. Since then, he was involved in a serious single-car accident, endured major injuries to his right leg and hasn't played a single golf shot that has mattered, unless we count the PNC Championship alongside son Charlie, where they finished runner-up in December.
From listening to Woods in his minimal public appearances in recent months, we should understand that he won't be content to play as a ceremonial golfer or just slap it around for two rounds, then hop on the jet and head home. If he's playing, he's playing with the same goal in mind that he's always had, which is to win.
Granted, that might be the loftiest of expectations, even for him, but I'd expect it to be business as usual – or at least, as it once was – once he gets inside the ropes. And while a top-40 bet on Woods at the Masters might've sounded ridiculous at any moment in the past, it's worth noting that in 21 career starts as a professional, he's never once finished outside the top-40 here.
I'm not saying he can't do even better than that — I've got him pegged for somewhere in the low-to-mid-20s — but if you want a Tiger investment this week, just for old times' sake, this feels like the safest place to start the bidding.
How would you rate this article?
This site contains commercial content. We may be compensated for the links provided on this page. The content on this page is for informational purposes only. Action Network makes no representation or warranty as to the accuracy of the information given or the outcome of any game or event.