Sobel: If Tiger Wins Sunday, We Can Trace it Back Six Months
Credit:
Michael Madrid-USA TODAY Sports. Pictured: Tiger Woods at Augusta National Golf Club.
Tiger Woods is tied for second place and within striking distance heading into Sunday at Augusta National.
His confidence to compete on this level is directly linked to his most recent win just two hours down the road.
AUGUSTA, Ga. — The most important shots that could lead to Tiger Woods' elusive 15th career major championship Sunday occurred two hours down I-20 just over six months ago.
In golf, it is sometimes too easy to overdramatize the impact that one result has on another. Each tournament is an event unto itself, and while form and momentum might carry over, hope springs eternal — or at least every Thursday morning.
That said, I don't believe Woods would have a chance to win the 83rd Masters Tournament if he hadn't already won during this latest iteration of his comeback.
On Sept. 23, Woods posted a final-round 1-over 71 at the Tour Championship to ward off a bevy of hard-charging competitors. It was the culmination of a brilliant bounce-back campaign after his fourth back surgery, one in which he contended for majors and ascended into the game's elite echelon once again.
For everything he accomplished during the year, though, Woods' victory odometer remained on 79, a number it had first reached more than a half-decade earlier.
That triumph at East Lake wasn't just an opportunity for his younger peers to pat him on that repaired back or thousands to follow him down the final fairway like the Pied Piper. It offered the internal confidence that he could, indeed, win again.
Think about it: If Woods was two strokes back entering the final round of this Masters, weighed down by the knowledge that he hadn't held a trophy in almost six years, there's at least a little more doubt in his mind.
Maybe he'd feel just a bit more pressure, maybe he'd be just a little more indecisive because he hadn't been successful in this situation in such a long time.
Instead, he'll go into the final day not just thinking he can win, but knowing he can win – and no, it hardly matters that the previous victory occurred at a small-field event with decidedly less pressure than this one.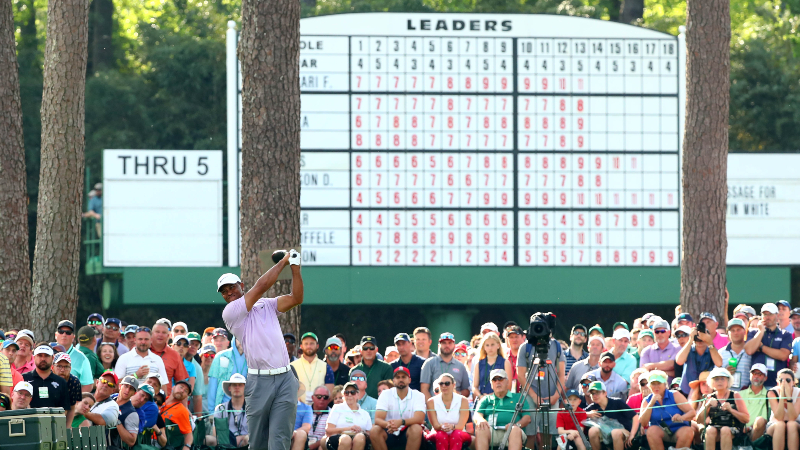 He admitted as much earlier this week, during his pre-tournament press conference, before opening with rounds of 70-68-67.
"Winning at East Lake confirmed to me that I could still win again," he said. "You have to do it first in order to truly understand that you can do it, and after what I've been through, it was a great way to cap off the season."
Still don't believe how much that Tour Championship win mattered to Tiger? Just ask one of his old buddies.
Early last year, Phil Mickelson was enduring a similar winless stretch, playing solid golf for years without a single victory to show for it.
Prior to last year's Masters, he spoke about the importance of getting one under his belt beforehand.
"I think it was important for me to get that first win," Mickelson explained. "As we head into the Masters, to get that first win out of the way since it had been a while since I had won and to relive the feeling and the pressure of coming down the stretch and be able to not have to deal with that for the first time here at Augusta, but also have some success. So winning was a big thing for me, especially heading into this week."
There's no way of quantifying such things, of course. We can't run an analytical model with and without these victories and attempt to assess their varying degrees of confidence in each circumstance.
And so, we must take them at their word.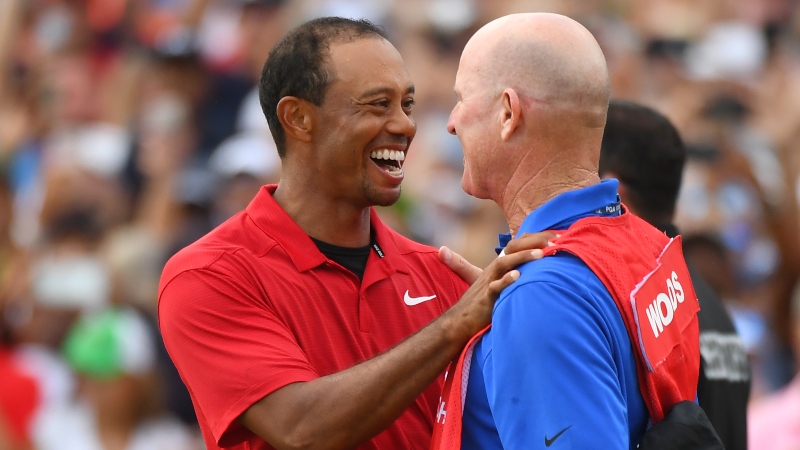 Woods has repeatedly told us how much that victory meant to him, not only in the moment as the consummation of so much hard work, but also for the future.
If he'd lost that day at East Lake, if he got passed on the leaderboard by one other player and remained winless for six years at the Masters this week, he'd still be a proficient player. He'd still be able to hit towering approach shots to tucked pins and curl in 25-foot birdie putts to elicit the kind of roars that only he can, but he wouldn't be armed with the same confidence.
Without that win, he would only think he could win on Sunday. He wouldn't know it.
If it happens, if he finally claims that 15th major championship, we'll relive all the pertinent shots down the stretch which made it happen.
We should also, though, remember those moments from the Tour Championship, when a win two hours away made it all possible.
How would you rate this article?