Rovell: Is it Time for Tiger Woods to Retire Following 2022 British Open Missed Cut?
Credit:
Photo by Stuart Kerr/R&A/R&A via Getty Images. Pictured: Tiger Woods
On Friday morning as Tiger Woods made his walk across the Swilcan Bridge on the 18th hole at St. Andrews, I wondered if it was time for him to retire.
Many disagreed, calling it (among other things) "my dumbest tweet."
Rational responses included a bunch that said golf is a sport where you can age and not win. True. It has certainly been a play-until-you-can't-swing-anymore sport. It's why Mark Calcavecchia was fine shooting 21 over par in his two days at St. Andrews.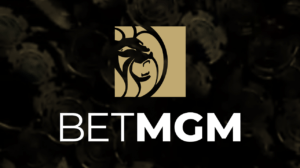 Bet the British Open risk-free up to $1,000.
There were others who said his legacy was already cemented and nothing would change that. Also a fine point.
There's also something else going on here. The masses love Tiger like they've never loved any golfer. Golf fans loved Jack Nicklaus and Arnold Palmer, but nothing compares to the casual audience Tiger generated. And so to suggest he should leave the game is not only controversial, but unwelcomed.
Cleary, as evidenced by my poll.
For his legacy, does Tiger retire right now?

— Darren Rovell (@darrenrovell) July 15, 2022
Someone's legacy is what is written in the obituary. Their brand is what's happening right now. Based on what we saw this weekend, not playing may be better for Tiger's brand than playing.
If he continues on this path, he risks becoming just another guy in the moment. Just another name on the oddsboard, not the biggest liability. The loudest cheer will come in the first tee box instead of the final green. He'll be a highlight rather than the featured group. Acceptable for most, but is it for Tiger?
He proved to himself he could come back — again. But this comeback is much different than before. Coming back from deteriorating health and self-inflicted issues in his personal life to win the 2019 Masters was magical.
Coming back from his 2021 accident just to walk is nothing short of a miracle.
Tiger hasn't directly said it, but it's possible — maybe even likely — the results of the accident and the compounding strain of walking and playing will not allow him to ride off into the sunset the way so many have before him.
It's possible that, in the coming years, Tiger won't be able to play a respectable game.
This isn't Michael Jordan playing for the Wizards. He wasn't the Bulls MJ, but he still scored more than 21 points a game. Tiger struggling from here on out, if he in fact does, would be like MJ averaging under double digits.
He doesn't need to sputter out. He's a billionaire. If he's not getting it done on the course, there are actually better places for him to be than on it.
You get the sense that, unlike others who were fine to show their decline with age, Woods will know exactly when to hang it up. And because of his accident, it's possible that the flashes of greatness won't be worth it for him among consistent mediocrity.
This decline could be much worse and much faster than those before him. He's 46 not 66, which makes his struggles harder to watch.
We will always remember the highest of highs, and he'll go down as golf's most influential player of all time.
But how many missed cuts and early withdraws would we need to see before it becomes enough?
It's at least a fair question to ask.
How would you rate this article?
This site contains commercial content. We may be compensated for the links provided on this page. The content on this page is for informational purposes only. Action Network makes no representation or warranty as to the accuracy of the information given or the outcome of any game or event.