Tiger Woods Knows He Doesn't Need Perfection to Win U.S. Open — Just Like in 2000
Credit:
Brian Spurlock-USA TODAY Sports. Pictured: Steve Williams and Tiger Woods
PEBBLE BEACH, Calif. — Let's just say it's been a long 19 years for Tiger Woods.
I won't bore you with the timeline from triumph to scandal to injury to triumph once again, but Woods' circuitous journey from the 24-year-old who won the U.S. Open here at Pebble Beach by a still-astounding 15 strokes is one of the unlikeliest tales in sports history.
This week, he returns to this very tournament on this very plot of land, a changed man and a changed player, but still one in pursuit of yet another major championship.
Most of us would be hard-pressed to remember specific details of our lives from 19 years ago. Then again, most of didn't have our best moments documented and preserved forever.
I wanted to know less about what Tiger recalls from that week and more about whether anything from that performance could actually help him when he competes here this week.
So, I asked him — and I was surprised by his response.
"Yeah," he said. "I missed the ball in the correct spots. The only real trouble I had, I just happened to catch a gust of wind and ended up making a debacle on No. 3 in my third round. Other than that, you look at all my angles. I did not hit every green. I did not hit every fairway, but I always had the proper angle. And that gave me the best chance to get up-and-down. I poured everything in. Hopefully I can have one of those weeks on the greens again."
I didn't expect that.
I really thought he'd explain that he's not the same golfer he was two decades ago, or that the weather conditions can't be replicated, or that the course is too firm or too soft or simply too different from what it was back then. I assumed he'd reel off the many variables and theorize that nothing he did back then would have any impact on anything he does this week.
Maybe his answer shouldn't have been such a surprise, though. For a guy who plays so much on memory and feel, maybe it makes more sense that he'd attempt to channel specific elements of his win here, no matter how long ago it was.
Even Tiger understands that any reliance on remembering the 2000 U.S. Open isn't about trying to win by 15 strokes again, but about such particulars as angles into the greens and knowing he doesn't need to be perfect around this golf course.
That last one is important, too.
Those who haven't rewatched those telecasts or pored over his scorecards likely recall only his dominance and believe he never missed a fairway or a green or a putt.
The reality is, he carded a half-dozen bogeys and a triple — the aforementioned "debacle" in the third round.
He wasn't perfect that week, a fact which should embolden him this week, armed with the knowledge that he can again make plenty of mistakes and still win the tournament.
And so, he'll employ a similar strategy to the one widely acknowledged as producing the most dominant performance in golf history.
"The golf ball is going further than it did back in 2000, I'm slower than I was in 2000, [so] I am about the same distance," he explained. "And so, the golf course really doesn't play that much differently for me. It's just a matter of putting the ball in the right spots. … But there are a couple of holes which you can push the ball down and get it down further and try and take some short irons into these things."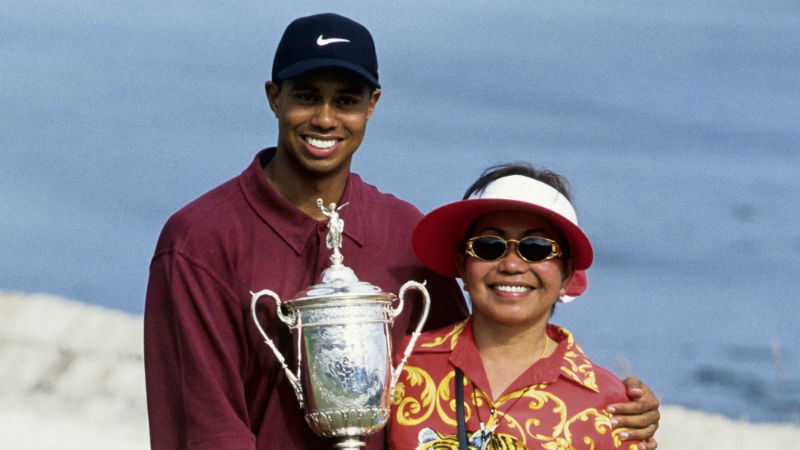 Nineteen years is a long time. We could forgive Woods if his mind was a bit foggy on how he attacked this course or why certain aspects of his blueprint worked that week.
Instead, he not only remembers, he's using that memory to his advantage.
He clearly knows how to win here. He understands the angles, understands the importance of getting up and down, and knows he doesn't need to be perfect — even if it seemed like he was that week.
How would you rate this article?