Backyard Baseball 2001 DraftKings Price Guide: Middle of the Pack
We began our countdown with the 61st to 40th best players in Backyard Baseball 2001, based on how I believe they would be priced on DraftKings.
I'm already getting violent threats and hate mail. I fear for my well-being.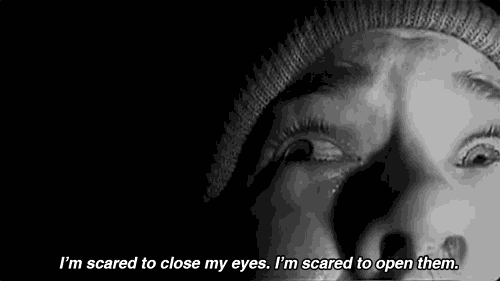 However, trooper that I am, I must push on with the countdown. This is where things will start to get really controversial, as Backyard Baseball 2001 is one of the most popular and topical games out there right now. Five Hall of Famers and at least two steroid abusers highlight this list. Let's get crackin'.
39. Dante Robinson, $3,500: 8-38, 2 doubles, 3 homers, four RBI, 5 runs, 1 BB, 2 SB: 79 DK points
I got a bit more power than I expected out of Dante Robinson, who is more of a speed guy than anything else.
38. Luanne Lui, $3,600: 20-48, 1 triple, 8 runs, 1 SB: 86 DK points
Luanne Lui is queen of the singles. Kind of sucks otherwise, but is fast enough to get on base often and potentially get some steals.
37. Maria Luna, $3,600: 13-40, 2 doubles, 1 HR, 3 RBI, 3 runs, 2 BB 2 SB: 76 DK points
Like we saw with a couple of players in part 1, Maria Luna is better in certain situations than others. It did not apply in my experiment, but if she's on a team wearing a pink jersey, her stats get better. She was decent regardless, showing a bit of power and speed.
36. Chipper Jones, $3,600: 12-43, 1 double, 2 HR, 5 RBI, 6 runs, 2 BB: 78 DK points
Poor Chipper Jones. In the two seasons prior to the game, he had posted a 1.071 OPS and .970 OPS…good enough for an 8/10 batting stat in the steroid era. Definitely an underwhelming performance, but his one highlight was the longest dong this side of Dixie. He hit one that went 637 feet with no aluminum power bat at a stadium that does not have cement past the fence.
35. Mo Vaughn, $3,700: 13-40, 4 doubles, 2 HR, 4 RBI, 2 runs: 73 DK points
The Hit Dog brings his signature bent over stance and uppercut swing to the Little League field, but without too much success. He's since moved onto more fruitful ventures than baseball, as he owns both a big and tall clothing store and a trucking company.
34. Jason Giambi, $3,700: 11-42, 3 doubles, 3 HR, 6 RBI, 3 runs, 1 BB: 80 DK points
Jason Giambi was just coming off an MVP season with an 1.123 OPS. Good enough for a 7/10 batting stat according to the good old folks at Humongous Entertainment.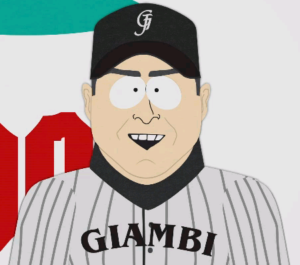 I guess it's not too surprising, considering that these are the same people who thought that switch hitters bat righty against righties and lefty against lefties.
33. Jason Kendall, $3,900: 13-43, 3 doubles, 4 HR, 9 RBI, 6 runs: 103 DK points
Jason Kendall was one of the more surprising kids. This Jason posted a .693 OPS in 200, a good 400 points lower than Giambi. Yet they have the same 7/10 batting stat. The ex-Pirates catcher had significantly more pop than I expected.
32. Cal Ripken Jr., $3,900 : 12-43, 1 double, 4 HR, 7 RBI, 4 runs, 1 BB: 91 DK points
2001 would be the Iron Man's final MLB season and although his in-game stats are good, they didn't quite translate into production.
31. Tony Delvecchio, $3,900: 14-40, 4 HR, 6 RBI, 6 runs: 90 DK points
Get a load of this kid. Just smoking a J right in our faces with a cheek full of Redman.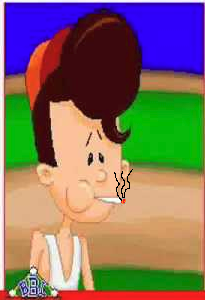 Either that or a lollipop…
30. Angela Delvecchio, $4,000 : 10-41, 1 double, 4 HR, 13 RBI, 5 runs, 1 BB: 99 DK points
While not as cool as her brother, Angela is a better baseball player. She doesn't make much contact, but hits it a long way when she does. This girl socked some long dongs and, while it doesn't matter really for this particular article, is one of the best pitchers, too.
29. Alex Gonzalez, $4,200: 19-43, 5 doubles, 2 HR, 3 RBI, 8 runs, 3 steals: 118 DK points
Probably the worst MLB player in the game at the time, Alex Gonzalez, as opposed to the other MLB shortstop, Alex S. Gonzalez, was known for his defense. He got better with the bat later in his career, but had just a .548 OPS in 2000. He was surprisingly good though, in large part due to his speed.
28. Frank Thomas, $4,200: 11-43, 3 doubles, 4 HR, 9 RBI, 6 runs, 1 BB: 99 DK points
The Big Hurt is one of the best dual threats in the game, and for whatever reason, they gave him a 10/10 pitching stat along with his 7/10 batting stat. Not sure why they decided to do that, but whatever.
27. Barry Larkin, $4,200: 13-42, 1 double, 4 HR, 6 RBI, 6 runs: 93 DK points
If I recall correctly, this Hall of Fame shortstop was in danger of being much lower on the list. He started out 0 for 12 before turning it on down the stretch. Not quite fast enough or powerful enough to make it to the upper echelon, though.
26. Raul Mondesi, $4,300: 15-45, 5 doubles, 1 triple, 2 HR, 5 RBI, 10 runs: 114 DK points
I would occasionally play with Raul Mondesi back in the day, as he is pretty fast with a cannon for an arm. However, he lacks the power needed to rank high on this list.
25. Shawn Green, $4,400: 15-42, 3 doubles, 1 triple, 3 HR, 10 RBI, 8 runs, 1 BB: 115 DK points
Did you know this fella holds the MLB record for total bases in a game? The 19 he had in his four home run game are an MLB best, but he wasn't able to match that home run total in the 10 games I played with him. What a letdown.
24. Alex Rodriguez, $4,400: 16-41, 3 doubles, 2 triples, 2 HR, 9 RBI, 6 runs, 1 BB: 110 DK points
A-Rod is much like Jason Giambi in many ways. For one, they can't get enough anabolic steroids inside 'em. Two, they definitely should've been given better stats in this game. A-Rod was coming off of three consecutive 40-home-run seasons, but was given a 7/10 batting stat. Maybe the developers knew a bad egg when they saw one.
23. Dmitri Petrovich, $4,500: 16-45, 2 doubles, 1 triple, 5 HR, 13 RBI, 9 runs, 1 BB: 138 DK points
You know those stupid ads that say, "This guy was better than LeBron James in High School?!?"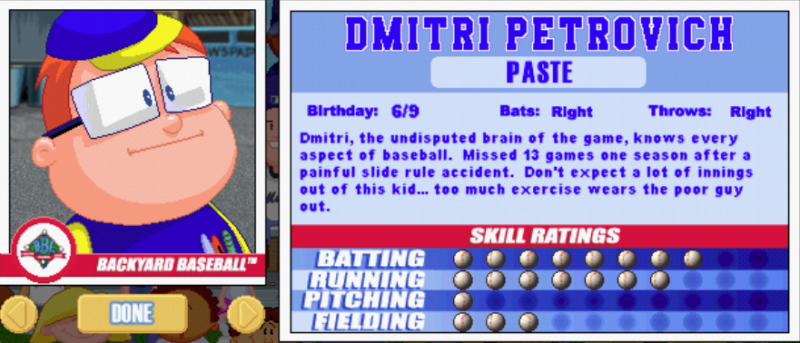 This guy was better than A-Rod in Little League?!?
I guess we know why Rodriguez turned to performance enhancing drugs. (BTW, it's no accident that this lad was born on June 9th. We all know what that means. Let's not kid ourselves here.)
22. Jeromy Burnitz, $4,500 : 13-39, 2 doubles, 5 HR, 11 RBI, 6 runs, 2 BB: 122 DK points
The 1999 Home Run Derby runner-up, Jeromy Burnitz, is a middling pro with nothing too flashy about him. (That Home Run Derby also included B.J. Surhoff, a man who never once hit 30 home runs in his 19-year career.)
21. Jorge Garcia, $4,600: 13-38, 5 doubles, 6 HR, 10 RBI, 7 runs, 1 BB: 127 DK points
Woah, Jorge! I never would have guessed he would be so high, but there are more surprises coming tomorrow. Unfortunately, this was Jorge's peak in life and he has since let himself go. He was last seen selling schwag to Larry David on the street corners of LA.
20. Jeff Bagwell, $4,700: 17-42, 2 doubles, 6 HR, 11 RBI, 8 runs: 135 DK points
Bags fell just short of making one of the final two lists, although statistically I could have put him there. He was part of one of the better preliminary teams and was able to accrue a good number of RBI and runs. However, there were a couple of guys who I felt underperformed and better deserved a spot on one of the "All-Star" teams made up from the best 18 players.
Check back in tomorrow for part 3, when I will go through the 19th to 10th best players.