MLB Odds, Preview, Prediction for Athletics vs. Angels: Fade Oakland or a Trout-less Los Angeles? (Sunday, May 23)
Credit:
Michael Zagaris/Oakland Athletics/Getty Images. Pictured: Sean Manaea.
Oakland goes for the three-game sweep on the road against the Angels to close out their weekend series.
The A's are just a slight -112 favorite with Sean Manaea on the hill facing the Angels' Dylan Bundy.
Michael Arinze explains why its always a good idea to bet on Oakland, especially against a team missing Mike Trout.
Athletics vs. Angels Odds
Athletics Odds
-112
Angels Odds
-106
Over/Under
8.5
Time
Sunday, 4:07 p.m. ET
TV
MLBTV
Odds as of Sunday and via DraftKings
The Importance Of Mike Trout
There's a certain sadness that comes over me whenever I draw the Los Angeles Angels in an assignment. Part of that has to do with the fact that I know there's a good chance I'll end up fading the team where the best player on the planet plies his trade.
That player is none other than Mike Trout, who to this day has played in just one postseason series. That's something that shouldn't happen, as baseball fans deserve to see the best player play on the biggest stage.
Trout has spent his entire career with the Angels, and he's not going anywhere after signing a well-deserved 12-year $430 million contract. Unfortunately, the Angels haven't been good with Trout, so they're certainly not going to be much good without him.
Earlier this week, the dynamic center fielder suffered a grade 2 calf strain while jogging into the dugout after a third out. The Angels were already a below .500 team this season, but since Trout's been out, they have won just one of their last five games.
This is the first time a player has completely hijacked my opening in a preview, and that should demonstrate the gravitas of his absence.
On Wednesday, I scrambled for a play in the Indians-Angels matchup following the Trout injury news.
I didn't want any part of the Angels then, and I still don't want any part of them now.
Fade Oakland At Your Own Risk
The Oakland Athletics are tied for the second-most wins (28) in baseball. They lead the AL West by 1.5 games over the Astros and 8.5 games over the Angels. It seems like every year, the Athletics surprise people despite having a much lesser payroll than not just the bigger names in all of baseball, but teams even within their own division.
According to Spotrac, Oakland's $87.2 million payroll is the 23rd highest in baseball. Compare that figure with Houston, which is ranked fifth with a $191.3 million payroll, or the Angels, who are ranked sixth with a $ 183.6 million payroll. Even the Rangers at $92.2 million have a higher payroll than Oakland, and they're 7.5 games out of first place.
The point is that you generally can't go wrong by even just blindly backing Oakland because they're always going to be undervalued in the sport and at the betting window.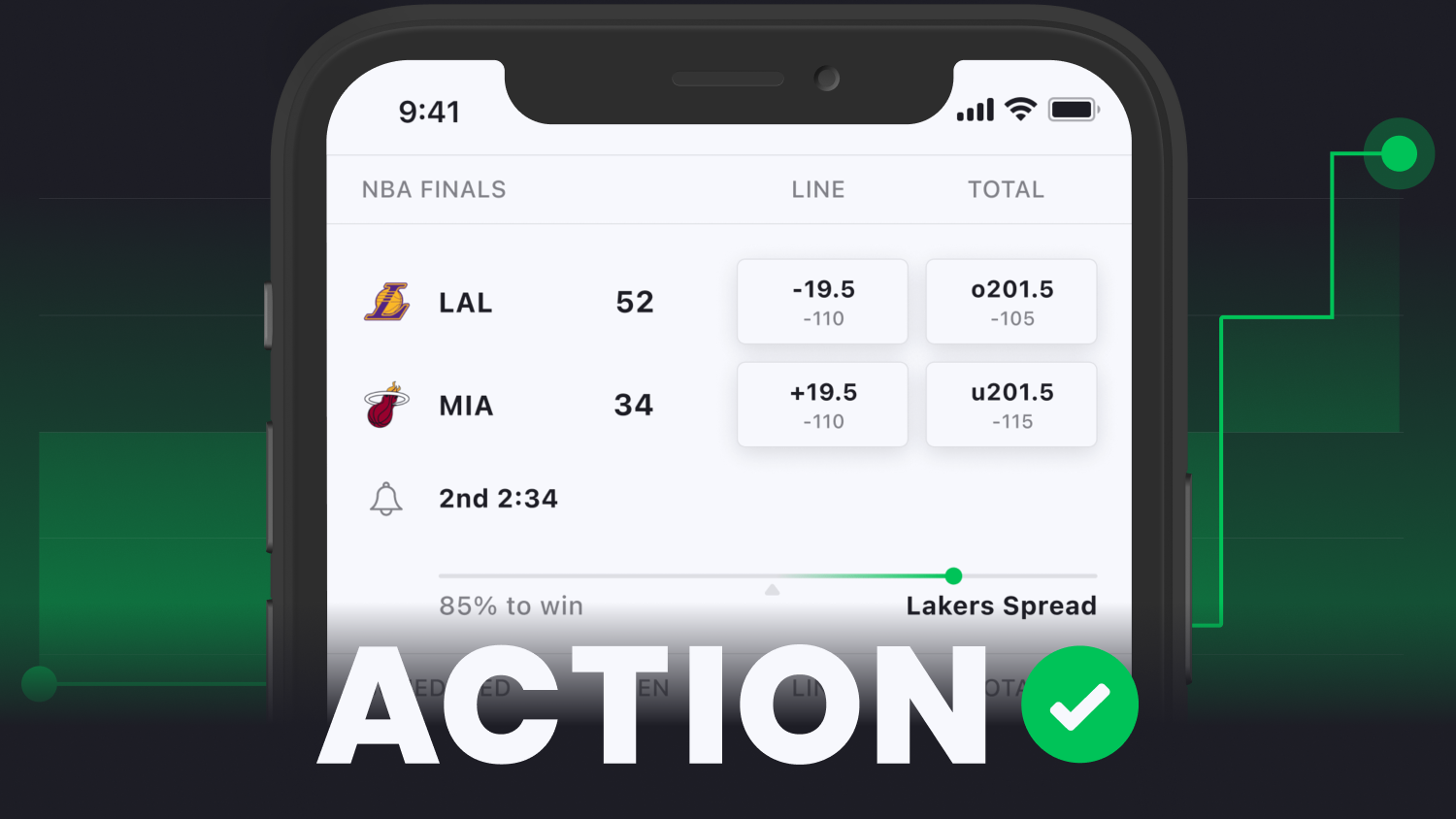 The must-have app for NBA bettors


Free picks from proven pros

Live win probabilities for your bets
Manaea The Lucky Charm
Sean Manaea gets the start on Sunday as Oakland looks to complete a three-game sweep over the Angels. In nine starts, the left-hander is 3-2 with a 4.41 ERA.
I've always been fascinated with Manaea as a pitcher because he often looks like he's cruising in a game, but then there's always one inning where he'll get hit around a bit. His 4.41 ERA seems a bit high for someone with a 1.33 WHIP. However, his 3.60 FIP is almost a full run below his ERA if you look at his advanced numbers. That's certainly a good sign that he could have some positive regression in the future.
I like Manaea because he doesn't have many unforced errors with unnecessary walks (1.65 BB/9), and he doesn't allow a ton of home runs (1.29 HR/9). That's something he's been able to not do just this season but his entire career.
I mentioned that Manaea is susceptible to giving up his share of hits as batters are hitting .281 against him. Initially, I thought he must be getting hit hard with men on base or in scoring position, but I was wrong. Instead, Manaea seems to spread things out quite a bit.
Opposing batters are hitting .275 with the bases empty, .295 with a runner on first base, and .257 with runners in scoring position. Having a batting average against that's lower with runners in scoring position has to be considered a positive. In fact, hitters are slugging .343, which is .141 points lower with runners in scoring position vs. a runner on first base. This means even if they do get a hit, it's often not an extra-base hit.
While Manaea can be somewhat of a rollercoaster at times when he's on the mound, he's been quite the good luck charm for the Athletics as they've won seven of his nine starts this season.
---
Deconstructing Dylan Bundy's Struggles
Opposing Manaea on the mound will right-hander Dylan Bundy who is still searching for his first win of the season. Bundy is 0-5 with a 6.02 ERA. Like Manaea, his 1.27 WHIP also juxtaposes his high ERA. And Bundy is also a candidate for positive regression, as evidenced by his 4.10 FIP. Bundy differs from Manaea because some of his problems have been self-inflicted, as evidenced by his 2.49 BB/9 and 1.45 HR/9 ratios.
Trying to figure out why Bundy has struggled so much was not an easy exercise. We've seen other pitchers have more success with a BB/9 ratio below 3.0 in addition to an HR/9 ratio below 2.0.
There isn't anything too menacing that stands out even when you look at his situational numbers. Hitters are batting .221 against him with the bases empty, .308 with a runner on first base, and .275 with men in scoring position. My best guess would be that he's allowing quite a bit of extra-base hits.
His 9.5% barrel rate, which is the highest in his career, supports that assertion.
Another issue for Bundy is when he faces hitters after the first time through the order. Batters are hitting .164 the first time they face him, but that number jumps to .286 the second time and .368 when he has to go a third time through a lineup. That's where the bulk of the damage is done as hitters have a .632 slugging percentage with a .443 wOBA in that spot.
In comparison, his second time through the order their slugging percentage is .397 with a .329 wOBA.
Athletics-Angels Pick
It's always an interesting dilemma when both starting pitchers in a game are showing some positive regression. Normally I would say that Bundy is a pitcher who is due, but the stats show that he's more prone to having a meltdown on the mound than Manaea is when we look at the ERA's, FIP's and situational numbers for both pitchers.
We've also deduced that Bundy's high ERA compared to his low WHIP suggests that he's been susceptible to extra-base hits, and we know this because of his high barrel rate. It's important to note that Oakland is ranked third with a 10.2% barrel rate.
I'm not going to deny that this game sets up as a classic spot for contrarian bettors who will likely be all over the Angels at home as they try to avoid the three-game sweep.
Those bettors should note that since 2016, the Angels are just 5-13 (-7.05 units) when they're on a three-game losing streak and facing a left-handed pitcher. When the game is during the day, their number is even worse at 1-5 for a negative ROI of 65%.
My model projects Oakland as a -145 favorite with a 58% win expectancy based on this season's numbers. However, the fact that they're available as low as -104 on FanDuel awakens my spider senses.
That number feels too good to be true, and in the immortal words of Carlito Brigante, "If you can't see the angles no more, you're in trouble."
I smell a trap, and for that reason, this game is an easy pass for me. But if I were playing it, I could only look to fade the Trout-less Angels.
Lean: Athletics ML (-104)
How would you rate this article?
This site contains commercial content. We may be compensated for the links provided on this page. The content on this page is for informational purposes only. Action Network makes no representation or warranty as to the accuracy of the information given or the outcome of any game or event.