Zerillo's MLB Daily Betting Model, 7/12: Back Sonny or Jon Gray as Reds Face the Rockies?
Credit:
David Kohl, USA Today Sports. Pictured: Sonny Gray
Sean Zerillo's MLB model helps you find edges when betting moneylines and over/unders for the full game and first five (F5) innings.
He analyzes Friday's slate of games, including how to bet Reds-Rockies (8:40 p.m. ET) and Braves-Padres (10:10 pm. ET).
Plug in your odds to the spreadsheet at the bottom of this article to see where you might have an edge.
Roughly two and a half weeks out from the newly imposed unitary July 31 trading deadline (there will be no more waiver-trades in August), organizations are going to have to make decisions about their immediate future in quick order.
Just six teams are more than seven games out of the wild-card hunt, and all six are at least 13 games back. Miami is the only National League team in that group of clear sellers, so expect to see a bit more American League talent (such as Nick Castellanos of the Tigers, and Marcus Stroman of the Blue Jays) shipping to other teams.
What follows is my longest non-sequitur of the season, but also potentially my most groundbreaking.
There is an abundance of players with the surname of "Anderson" playing professional baseball for a living.
You probably know bat-flip king Tim Anderson, and maybe Marlins third baseman Brian Anderson; unless you have confused him with former White Sox outfielder Brian Anderson or former A's catcher Bryan Anderson.
However, there are also nine active pitchers with the last name Anderson, nearly double the number of famous actors named Chris.
Every day when I look at the MLB schedule (on a site which only shows surnames) to project the next day's games I feel like I see at least two Andersons listed as scheduled starters, and I have the same reaction every time: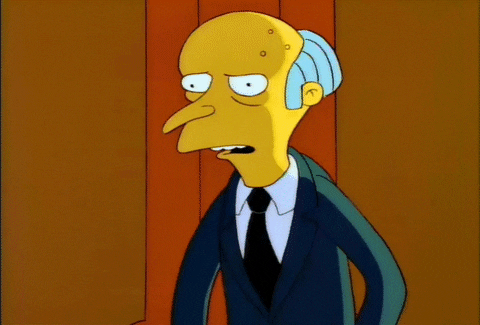 Seven of these nine pitchers are under the age of 30, so this group of baseball throwing Andersons will be hanging around the big leagues for a bit.
And there are more on the way – Braves prospect Ian Anderson is racking up strikeouts in Double-A (113 K in 86.2 innings pitched) and threw a 1-2-3 first-inning in the 2019 Futures Game.
For now, before the Anderson Pitching Index reaches double digits, I made a chart to help eliminate any confusion for both myself and the betting public; in case you find yourself wondering which of the nine Andersons you are betting on:
Shaun and Cody Chase will square off in Milwaukee on Friday.
---
MLB Betting Model for Friday, July 12
All odds as of Friday morning (view live MLB odds). Stay tuned on Twitter or follow me in The Action Network App for my entire betting card for Friday. 
Today, the model recommends five full-game moneylines and seven moneylines for the first five-innings (F5).
As of writing, the 3.5% trigger threshold officially marked the Angels, Blue Jays, Giants, Orioles and Reds as full-game plays. The model also likes those same five teams, in addition to the Diamondbacks and Marlins as F5 plays. 
I would tread carefully in betting against favorites on Friday. Well-rested, good teams perform well both on opening day and, as my colleague Mark Gallant pointed out, on the first day after the all-star break.
Additionally, my colleague John Ewing delved into the advantage of playing unders after the all-star break, finding that unders receiving less than 50% of bets are very profitable plays in this spot.
If you watched any of the Astros-Rangers game on Thursday, you would have seen two very flat offenses. Such is typically the case with both teams traveling and coming off of extended rest – as the hitters sometimes have difficulty replicating their timing.
As a result, I selected two plays from the model, including a -160 favorite in the Angels.
They're coming out of the second half gates with a bullpen day, headed by Taylor Cole, and have a fully-rested bullpen which will make it easier for Brad Ausmus to have a quick hook with all of his pitchers.
The Angels have been a bit unfortunate against their division rival, outscoring the Mariners by 11 runs despite a 5-8 head-to-head record. The Angels also have a 7-13 record in one-run games – and remain somewhat in contention while the Mariners are headed for a full-blown firesale.
The Reds could be a tricky play – not only are they an underdog but Sonny Gray has never pitched in the environs of Coors Field. He'll be facing a fellow-Gray in the Rockies Jon Gray, and Sonny owns the better metrics:
Sonny Gray: 18.9% K-BB, 3.35 FIP, 3.46 xFIP, 3.83 SIERA, .277 xwOBA
Jon Gray: 15.9% K-BB, 4.01 FIP, 3.86 xFIP, 4.25 SIERA, .321 xwOBA
Frankly, it's not even close on paper, and I project the Reds as a 52% favorite.
In reality, you have to evaluate how confident you are in Sonny's ability to get his curveball and slider to break as desired in his first start at this altitude.
Cleveland is the other favorite that I backed at what was a 2.5% edge, but a gap which has disappeared as their price has moved to -140.
They were flagged by another system that John Ewing put together on fading elite teams in the second half of the season. The Twins are an excellent team, but they have also benefited from incredible sequencing luck offensively.
They also have a big edge in the pitching matchup on Friday, with Mike Clevinger facing Kyle Gibson. Clevinger's 4.44 ERA is super deceiving:
Mike Clevinger: 31.3% K-BB, 2.22 FIP, 2.35 xFIP, 2.92 SIERA, .261 xwOBA
Kyle Gibson: 16.5% K-BB, 4.05 ERA, 3.75 xFIP,  4.10 SIERA, .330 xwOBA
Granted, that is only over five starts for Clevinger, as he missed time with a back injury, but his stuff is nasty:
Lastly, I played the Padres at a small edge, as I think they're in an extremely contrarian spot with Dinelson Lamet facing Dallas Keuchel.
Over 80% of the moneyline tickets and cash are going against them, and the line has moved their direction to what amounts to a pick'em.
Lamet looked healthy in his first MLB start of 2019, striking out seven over five innings against the Dodgers.
It's exceedingly challenging to make Cody Bellinger take a cut this ugly:
The Padres have a 107 wRC+ against left-handed pitching since the beginning of June, and this should be an exciting series in San Diego between two organizations loaded with some of the best young talents in the National League.
---
Bets (So Far) for July 12
Cincinnati Reds (+109) Game Moneyline
Cleveland Indians (-127) Game Moneyline
Los Angeles Angels (-160) Game Moneyline
San Diego Padres (-103) Game Moneyline
Under 11 (-115), Blue Jays at Yankees
Under 11 (-110), Dodgers at Red Sox
Stay tuned on Twitter or follow me in The Action Network App for my entire betting card for Monday, July 12.
---
Zerillo's Full MLB Model, 7/12
Download the Excel doc with my projections to input odds from your sportsbook. These projections cover the full game and First 5 moneylines and over/unders. A sample of one of the sheets is below.
How would you rate this article?