Stuckey: Betting Notes & Trends for All 8 Wild Card Round MLB Playoff Series
Credit:
David J. Griffin/Icon Sportswire via Getty Images. Pictured: A baseball on the field at Suntrust Park in Atlanta, Georgia.
Eight three-game MLB playoff series over four days? Amazing.
I'm against expanded playoffs in the future — but in 2020 after this truncated 60-game season, I say why not? Let's enjoy some madness and plenty of day baseball betting.
Here are the eight series in chronological order with a tidbit or two about each matchup.
---
Odds via PointsBet, where you can get $250 FREE instantly after signing up AND your bets automatically sync to the Action app. Learn more about BetSync here.
---
Houston Astros at Minnesota Twins
Starts: Tuesday, 2 p.m. ET 
Series Price: Twins (-189) | Astros (+150) [Bet Now]
Thanks to the expanded MLB playoff format in 2020, the Astros were one of two teams (the Brewers are the other) to sneak into the postseason with a losing record. They will face a Twins team that finished 50 runs better in run differential on the season.
Can the Twins get the monkey off their back? They've lost 16 straight playoff games — a record in any major US sport. At least they avoided a first-round clash with the Yankees, who've handed the Twins 13 of those 16 losses.
Chicago White Sox at Oakland Athletics
Starts: Tuesday, 3 p.m. ET 
Series Price: White Sox (-110) | Athletics (-110) [Bet Now in Illinois!]
The A's won the American League West division going away. Their reward? The Chicago White Sox, who absolutely dominated left-handed pitchers all year with a 14-0 record. They will face southpaw Jesus Luzardo in the opening game of this series.
The major question ahead of this series: How much do you believe in a White Sox team that went 21-3 against the Royals, Pirates and Tigers, while going just 13-21 against everyone else, with a -32 run differential?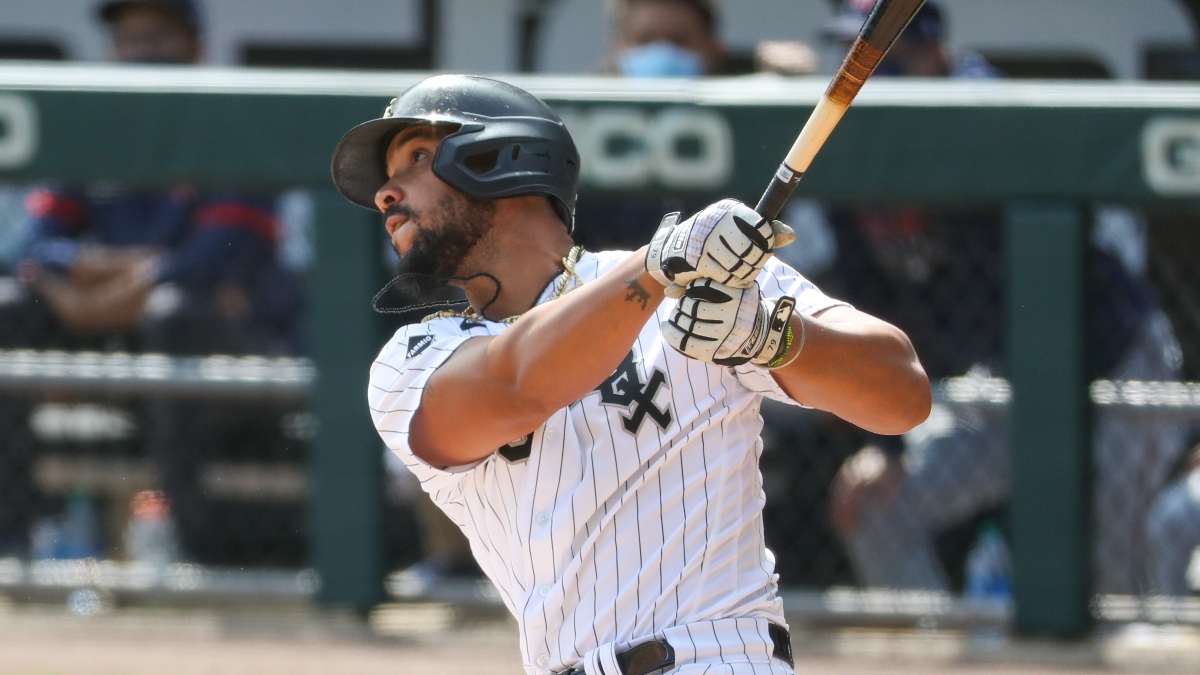 Toronto Blue Jays at Tampa Bay Rays
Starts: Tuesday, 5 p.m. ET
Series Price: Rays (-213) | Blue Jays (+170) [Bet Now]
The Rays were one of only three teams (Twins, Indians) in all of baseball to finish with a winning record against teams that finished over .500. However, the Blue Jays were one of only two teams (Nationals) to outscore the Rays in their head-to-head matchups this season — and the Jays comes in red hot without any fear of playing their division rival.
New York Yankees at Cleveland Indians
Starts: Tuesday, 7  p.m. ET
Series Price: Yankees (-118) | Indians (-106) [Bet Now in NJ!]
Will the Indians' under gravy train continue in the postseason? Unders in Cleveland games this year finished 35-22-3 (61.4%), according to our Bet Labs database. I actually make Cleveland a slight favorite in all three games (coin-flip opener), so I took them for the series at plus-money. Enjoy Shane Bieber vs. Gerrit Cole in Game 1!
Cincinnati Reds at Atlanta Braves
Starts: Wednesday, Noon ET
Series Price: Braves (-145) | Red (+118) [Bet Now]
Will the regression hit? The Braves led MLB with a .322 BABIP, while the Reds finished last in that category with a very unlucky .245.
The first pitching matchup should be a dandy with Trevor Bauer taking on Max Fried. Bauer benefited from the easiest schedule of opposing offenses of any starter this season, but I'm not sure Fried is fully in form or healthy after his past few starts. If the Reds can find a way to pull out Game 1, they'll be in great shape with significant starting-pitcher advantages in Games 2 and 3.
Miami Marlins at Chicago Cubs
Starts: Thursday, 2 p.m. ET
Series Price: Cubs (-197) | Marlins (+155)  [Bet Now in Illinois!]
The Steve Bartman series!
Can the Cubs' lineup break out of a season-long funk? The Cubs won their division on the backs of their strong starting pitchers — and a bullpen that surprisingly leads the majors in ERA since Aug. 1.
They finished 27th in both average (.220) and K rate (25.7%). And it's not like they made up for it with slugging as they finished 24th with a .387 slugging percentage. Fortunately for the Cubs, they aren't facing an offensive juggernaut, but we could see some tight, low-scoring games that decide this series.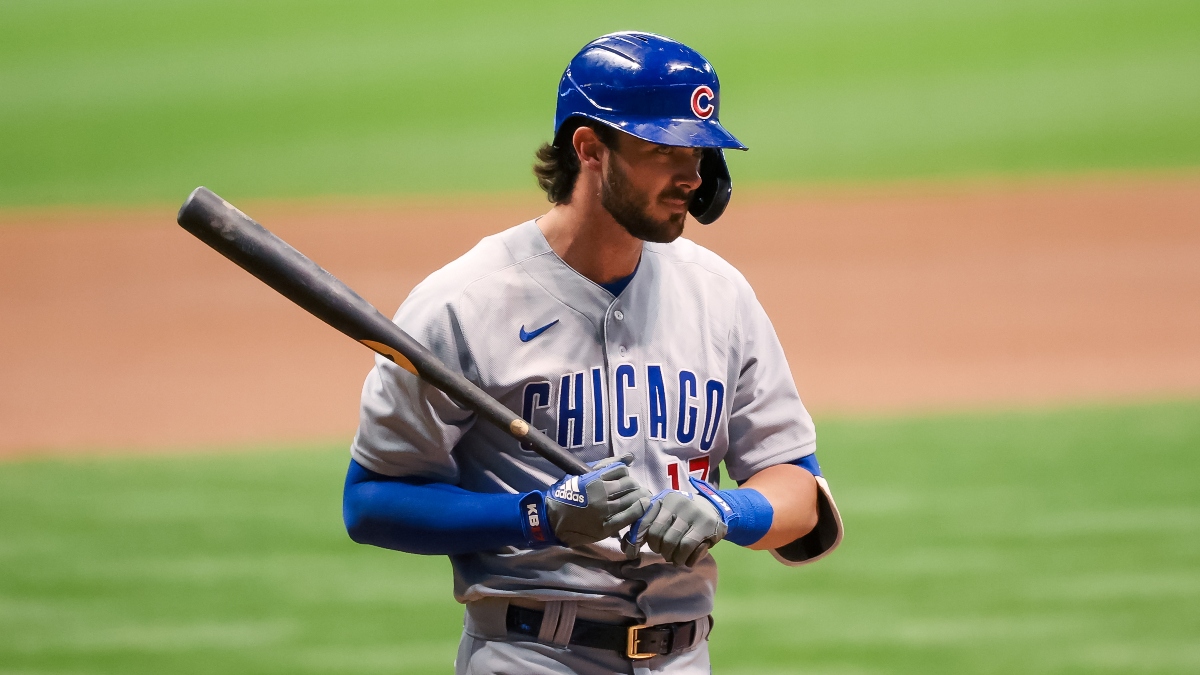 St. Louis Cardinals at San Diego Padres
Starts: Thursday, 5 p.m. ET
Series Price: Padres (-200) | Cardinals (+160) [Bet Now]
It's amazing that the Cardinals are even here after the schedule full of double-headers they had to get through.
They will face a Padres team making their first postseason appearance since 2006 when they lost a gentlemen's sweep to the Cardinals in the Divisional Round. In fact, the Padres have made the playoffs only twice since 2000. Both ended in opening round losses against the Cards.
All eyes will be on who starts for the Padres with worrisome late-season injuries to their No. 1 and No. 2 starters, Dinelson Lamet and Mike Clevinger. Both threw Monday, but it's hard to know how healthy they are entering this series.
If the Cardinals can get to Game 3, they might need the good Jack Flaherty to show up. He has ace stuff, but had a down season. St. Louis was very careful with him early on in the season, restricting and messing with his pitch count limits, which I feel never allowed him to find a rhythm.
Milwaukee Brewers at Los Angeles Dodgers
Starts: Thursday, 10 p.m. ET
Series Price: Dodgers (-345) | Brewers (+265) [Bet Now]
How will the Brewers utilize their bullpen? Milwaukee is overmatched here against the best team in baseball, but it's still a three-game, high-variance series.
The Brewers have arguably the two best relievers in baseball, but how much and when manager Craig Counsell utilizes Josh Hader and Devin Williams could decide whether or not Milwaukee can steal this series.
I imagine the Brewers will likely plan for two bullpen games sandwiched in between a Brandon Woodruff start. If the Brewers have late leads, look out. The problem will be getting out in front.
How would you rate this article?