UFC on ESPN+ 11 Preview: Anthony Smith, Alexander Gustafsson Both Seeking Bounce-Back Win
Credit:
USA TODAY Sports. Pictured: UFC Light Heavyweights Anthony Smith (left), Alexander Gustafsson (right).
UFC on ESPN+ is headlined by two light heavyweights: No. 2 ranked Alexander "The Mauler" Gustafsson (-305) and No. 4 ranked Anthony "Lionheart" Smith (+245).
Both men are looking to get back in the win column after losing to current champion Jon "Bones" Jones.
UFC Betting Odds: Alexander Gustafsson vs. Anthony Smith
Alexander "The Mauler" Gustafsson (-305)
Anthony "Lionheart" Smith (+245)
Fight Time: 3:30 p.m. ET
TV: ESPN+
The UFC heads to Europe for its first event of June. UFC on ESPN+ 11 takes place at the Ericsson Globe in Stockholm, Sweden. The card features four light heavyweight fights, including the three bouts at the top of the card.
In the main event, the two most recent victims of undisputed UFC light heavyweight champion Jon "Bones" Jones will look to get back in the win column.
After giving Jones the most difficult fight of his career back in September 2013, Alexander "The Mauler" Gustafsson finally got his rematch last December. Unfortunately for him, Gustafsson never got out of the gate and was defeated via knockout in the third round.
Despite beginning his UFC career with a relatively successful 4-2 run at middleweight, Anthony "Lionheart" Smith felt he needed to move up a weight class. At 205 pounds, Smith reeled off three straight stoppage victories to earn a title shot.
Smith lost that fight last March against Jones. Unable to muster any tangible offense, Smith's performance was a tepid one. The highlight of that fight was Smith refusing to take the easy way out after getting hit with an illegal knee.
Both men are coming off disappointing performances; a main event victory is as good a way to right the ship as any.
Alexander Gustafsson's Path to Victory
Fighting in his native Sweden, Gustafsson (18-5) finds himself in the all-too-familiar position of rebounding from a failed title bid. Gustafsson's career has been defined by his ability to take champions right to the edge, but ultimately he's come up short each time.
In his UFC career, the Swede is:
10-2 in non-title fights.
0-3 in championship bouts.
Gustafsson is primarily a striker. Among all light heavyweights in UFC history, he's ranked:
No. 4 in knockdowns landed (9).
No. 5 in takedown defense (84.8%).
No. 6 in significant strikes landed (663).
No. 10 in total strikes landed (909).
Gustafsson is 6-feet-5-inches tall and has a 79-inch reach (the first Jones fight was marketed on the prospect of the "Bones" finally fighting someone with a comparable frame). "The Mauler's" best weapon on the feet is his boxing, which makes great use of the Swede's build.
The Allstars Training Center product prefers to fight at the end of his range and pepper his opponent with crisp combinations. When he finds a particular technique that works — like the uppercut against Glover Teixeira — Gustafsson is not afraid to go back to the well over and over.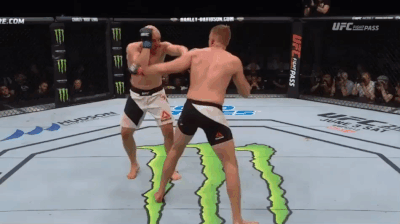 Where Gustafsson gets into trouble is his defense (or lack thereof). He can lazily walk into shots. He has also made a habit of ducking and running from his opponents when cornered in recent fights, trying to escape back to the striking range he feels most comfortable at.
Though not known for his grappling skills, Gustafsson is a surprisingly effective takedown artist. In particular, he has a blast double that he masks well with his striking. Gustafsson was the first man to ever land a takedown on Jones, and he's used his wrestling to win fights on multiple occasions (examples include vs. Jan Blachowicz and Mauricio Rua).
On the feet, Gustafsson should look to establish range, exploit the holes in Smith's standup, rinse and repeat until the bell rings or the ref waives it off. If things get dicey, Gustafsson has the ability to land takedowns, control the fight, and win rounds.
Anthony Smith's Path to Victory
Smith (31-14) was the UFC's underdog story of 2018. The Nebraskan found immediate success at light heavyweight, making a surprising run at the title. After getting dominated by Jones last March, Smith is looking to get back to his winning ways.
Smith is a brawler and needs to make this a dogfight. "Lionheart" differentiates himself not through technique, but through will.
Smith possesses a -1.22 strike differential.
In the UFC, Smith has been out-landed in 57% (4/7) of his wins & 75% (3/4) of his losses.
"Lionheart" doesn't have a key technical path to victory. His last six wins have all come via stoppage in fights where Smith turned the fight into a brawl.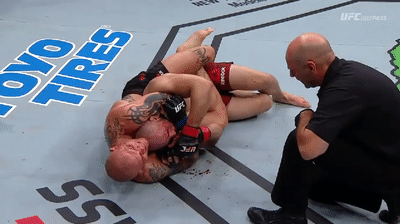 Smith can't give Gustafsson the same openings he allowed Jones to exploit. "Lionheart" must constantly pressure Gustafsson and hope he can wear out and break the Swede.
The X-Factor
For Gustafsson, wrestling is a safety valve when the striking isn't going his way.
Gustafsson lands 1.63 takedowns per 15 minutes & successfully defends 84% of takedowns.
Gustafsson is 5-0 when landing more takedowns than his opponent.
For Smith, wrestling is a weakness exploited by his opponents.
Smith lands 0.46 takedowns per 15 minutes & successfully defends only 50% of takedowns.
Smith is 2-3 when landing fewer takedowns than his opponent.
When things get dicey on the feet, one of these men has a way to change the course of the fight and the other doesn't.
Current and Future Odds
Both men have seen their betting odds fluctuate wildly in recent fights; their worst odds both came against Jones. Though it's not a hard and fast rule, both fighters tend to win as favorites and lose as underdogs.
Fight Prediction
There are plenty of doubts to have about Gustafsson heading into this fight. He's coming off another title-fight loss (this time a knockout), he's only fought once per year since 2016, and he's been fighting for nearly 12 years.
However, none of these doubts are significant enough to get me to pick Smith. Gustafsson is the better, more powerful striker and the more skilled wrestler. "The Mauler" has multiple paths to victory that he can dictate.
Smith, on the other hand, needs to make this sloppy and even if he gets his way, there's no guarantee that it will go well for him. Gustafsson's shortcomings are there to be exploited, but I'm not sure Smith is the guy for the job.
Gustaffson has also displayed durability and cardio that (even if they are declining) are superior to what Smith has shown.
The Pick: Alexander Gustafsson (-305)
How would you rate this article?