NBA Betting Trends, Notes & Stats: Celtics Dominate Power Ratings, Schedule Advantage Spots, More
Credit:
Douglas P. DeFelice/Getty Images. Pictured: Jayson Tatum #0 of the Boston Celtics.
As the NBA season rolls into Thanksgiving week, most of the early season trends haven't shifted. The Utah Jazz keep surpassing expectations, the Golden State Warriors keep losing road games and scoring across the NBA remains high.
Here's a look at the important betting trends from around the Association, starting with my top 10 in power ratings.
Power Rating the Top 10
There are power rankings, and there are power ratings. Power rankings are subjective determinations of team strength. Power ratings are used by handicappers to evaluate what the spread should be.
My power rating evaluates how many points a team is better or worse than an average team. Here are the top 10 teams by my numbers, with manual adjustments.

1. Boston Celtics (+12)
The Celtics, thanks to their No. 1 offense, continue to absolutely break the scale of most metric evaluations. Boston doesn't just have the best offense in the NBA, it's the best offense by a significant margin. The Celtics defense has shown signs of positive regression and is slowly creeping toward top-five status.
If the Celtics continue to shoot like this (58% eFG%, second-best vs. expectation via Second Spectrum), they're going to win the NBA title, and it won't be particularly competitive.

2. Phoenix Suns (+8)
No muss, no fuss, just a 10-5 team that's tied for first in the Western Conference with the third-best offense and 10th-best defense (schedule-adjusted at Dunks And Threes).
Chris Paul has missed time, they lost Cam Johnson for months. But there's a lot of buzz among league sources that Jae Crowder will actually, finally be dealt with in the next few weeks, which will probably net the Suns some reinforcements.

3. Utah Jazz (+8)
Break up the Jazz! Utah is now 21st in Adjusted Defensive Rating. What's more interesting is their third-ranked Defensive Rating in half-court sets, which is weighted heavily in my projections.
The Jazz defense gives up second chance points, transition points and 3-pointers — that's a bad recipe over the course of the season — but if they can maintain a low points allowed mark in the halfcourt, it'll keep them above water.
Everyone's waiting for the bottom to fall out, but Utah might just be … good?

4. Brooklyn Nets (+7)
Yup, that's on me. I get it. Believe me, no one has been harsher on the Nets than I have from an organizational level. Their roster is imbalanced, they get shredded by any team with a versatile big, and Kyrie Irving returned Sunday, which always makes them more unstable.
So, how are they here? Brooklyn has a top-10 halfcourt offense and defense despite the despicable set of games this week vs. the Los Angeles Lakers and Sacramento Kings (on a West Coast road trip in various bad spots).
The Nets, I regret to say, are slightly undervalued by the futures markets right now. They are 7-9 ATS, but 6-2 since the calendar flipped to November.
Does getting Irving back help? I'm honestly asking because they've been connected and good defensively. I don't know if he makes them better — I kind of think they might be worse. I'm going to see how they adjust with Irving, but I might be … (gulp) betting a future position on them next week.
Notably, they won in Irving's first game back Sunday, but it was against a depleted Memphis Grizzlies team. We'll see.

The Mavericks are kings of making their advanced metrics look better than they should with blowout wins.
Between annihilating the Grizzlies in a back-to-back spot and demolishing the Denver Nuggets without their two-time MVP and two other starters, Dallas has juiced its numbers a lot, which is why I'm skeptical of this placement.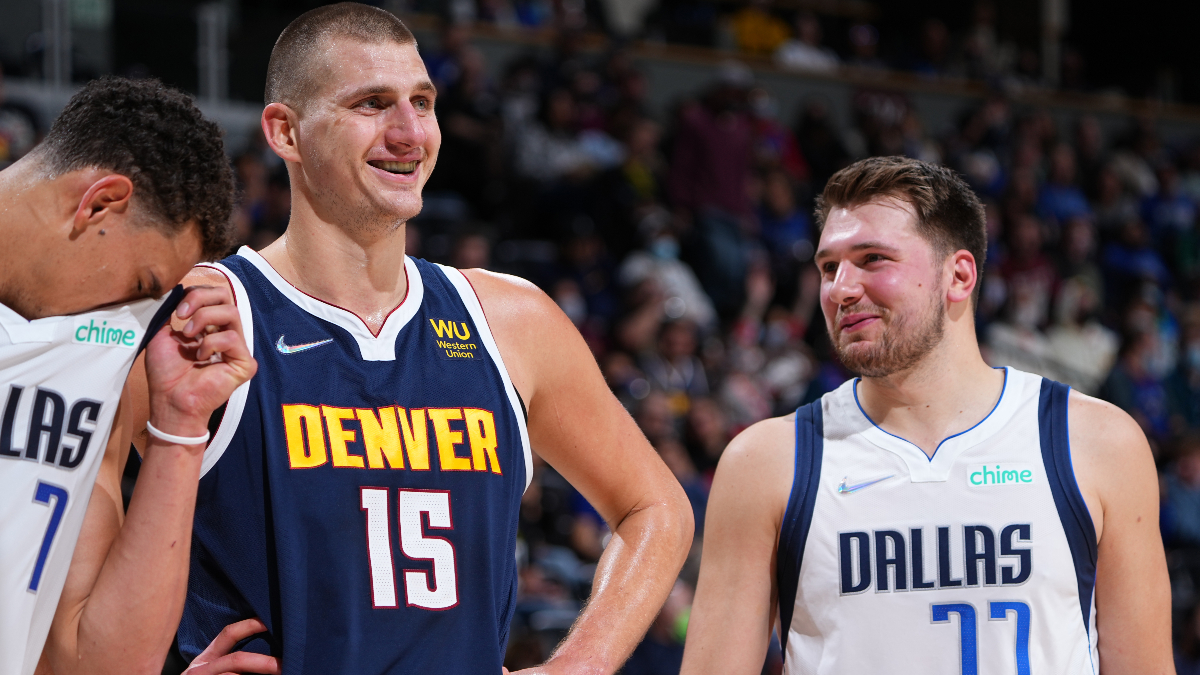 The most interesting trend so far? Dallas is 8-2 straight up, but 2-7-1 ATS at home. The Mavericks were 29-18-2 (62%) last season at home, so the market seems to be overrating Dallas at home.
I have the Mavericks here, even after a manual downgrade, so that tells you it's very possible their metrics are putting them higher in the market than they should be.
Oh hey, look at that, they lost to the Nuggets without Nikola Jokic, Jamal Murray, and Aaron Gordon after losing to the Washington Wizards without Bradley Beal and the Orlando Magic without Paolo Banchero.
The Cavs were humbled by the Milwaukee Bucks last week and then bounced back, sort of, with a double-overtime win over the Hornets. (Which they covered, by the way, to my great delight. It's not often you get a double-OT -9.5 cover.)
But Cleveland has had a) various injury absences and b) a West Coast road trip already. Despite that, the Cavaliers have the fifth-best offense and seventh-best defense, schedule-adjusted.
They have a busy week with the Atlanta Hawks and Portland Trail Blazers before a rematch against the Bucks on Friday. Just how good is this team? We'll learn a bit more this week.
7. Philadelphia 76ers (+5)
No James Harden. No Tyrese Maxey. It's rough right now for the Sixers, despite a big win over the Bucks, before #LadderGate, on Friday.
I put in a three-unit play on Joel Embiid to win MVP when the Maxey injury news came down. It's not long enough to derail their season, and the schedule has some soft spots on it. Harden should be back in the next two weeks, and the 76ers' advanced numbers are good.
I think they'll be fine. I just need Maxey back for that Most Improved Player position.

Damian Lillard re-aggravated his calf injury Saturday and that's a worrisome sign for a player that took all of last season (essentially) off.
But Anfernee Simons has stepped up, and Jerami Grant has been sensational. More importantly, the Blazers, with a weak defensive personnel set, have the third-best Adjusted Defensive Rating. That likely regresses over the course of the season, but it gets them off to a great start.
I'm not willing to say this is a playoff team, but I feel very comfortable saying they're a play-in team.

9. Golden State Warriors (+4)
There's a fine line between overreacting and underreacting.
I'm not surprised they've gotten off to a bad start, but I am surprised they are winless on the road.
I'm not surprised the young guys struggled, but am surprised James Wiseman has been sent to the G-League.
I'm not surprised casual observers are making headlines out of their record, but am surprised the local media also seems concerned.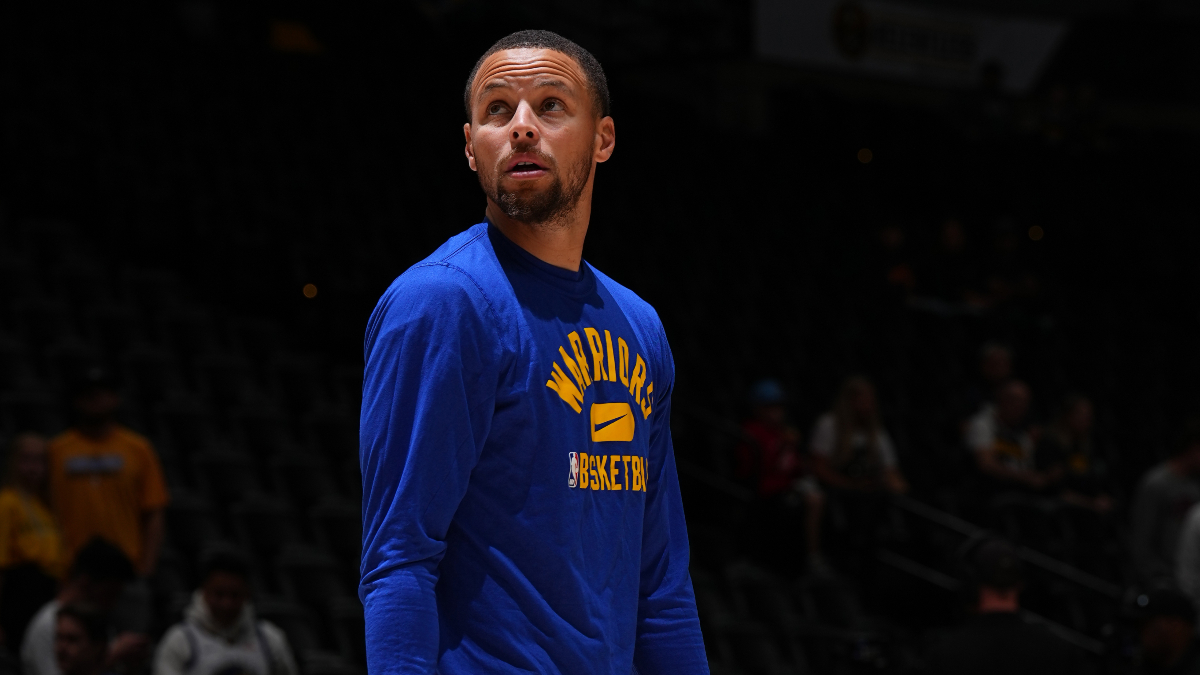 For me, the Warriors are still the defending champs with the best Net Rating for any lineup (their starting five) to play over 100 minutes this season.
I expect Golden State to be there at the end. If the books start to slide down the title futures board, I'm going to buy low. I think the Warriors will be fine come April, even if they're not fine now.

Yes, the Wolves. Again, these are based on what the projections spit out, with some manual adjustments. And just like with the Nets, I can't downgrade them enough not to have them here.
The Wolves are top-15 in halfcourt offense and defense, and transition offense. They are 16th in transition defense. That kind of stability lands them here, even as they struggle to figure out their identity and best self.
The chemistry is the biggest concern here, which can't be accounted for in the numbers.

T-10. Sacramento Kings (+4)
KANGS!
Sacramento has the second-best offense in the league and the best effective field goal percentage league-wide. The Kings are shooting the highest above expectation based on shot quality and shooter averages via Second Spectrum data provided to Action Network. There's probably some regression there, but this was always going to be their best chance at a playoff run.
Sacramento has won six straight and is now 11-4 ATS (73%). The market has been slow to catch up to them, and it'll be interesting to see if it still has resistance to them based on them being, you know, the Kings.
The Duplex Set
Ken Barkley over at You Better You Bet invented this term for when you play a team twice in a week. The trends are pretty interesting.
If a team played its opponent on the road and lost, and then plays them at home within a week, the home team is 8-5 straight up, 7-6 ATS.
If the home team was a favorite in the road loss and a favorite in the current game, they are 20-5 straight up, 14-11 ATS since 2018-19.
Just as notable, teams that were dogs on the road and lost and are now home dogs to the same team within a week are 23-40 straight up (37%, with a positive ROI) and 35-28 ATS (56%) since 2018-19. If nothing else, that trend suggests you shouldn't fade the same team twice in a week.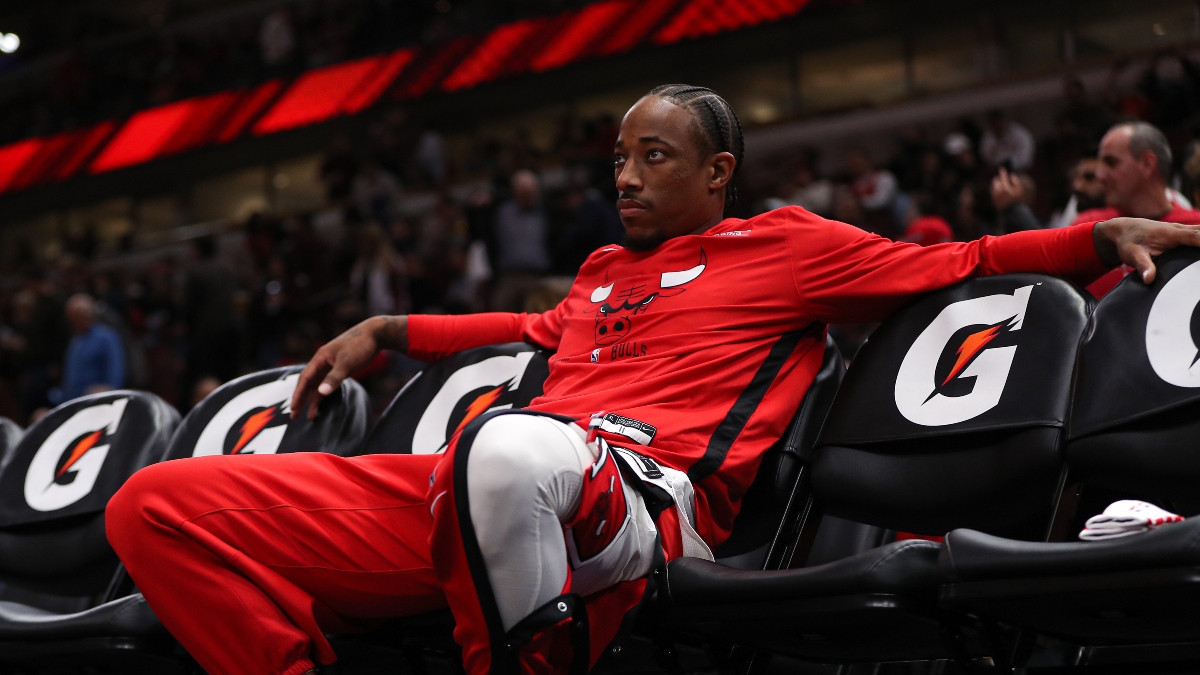 NBA teams don't have a lot of time to gameplan or focus on the scouting report. It's "game, plane, sleep, shootaround, nap, game, plane, repeat."
Playing a team twice a week means more familiarity. Throw in the motivation of that team beating you just days ago, and there's an exaggerated edge for the team that lost the first matchup.
The same goes when the team plays a team twice at home. Teams that lost at home as an underdog and then play the same team in the next game at home as a dog are 10-15 straight up and 13-11-1 ATS (54.2%) since the 2018-19 season.
Now, the favorite handles business more often in those spots. Teams that won the first matchup at home as a favorite, cover in the next consecutive matchup at home 57% of the time.
To look at this top level, the home team that plays a team twice in three days, with both games at home, wins 58% of the time and covers 52% of the time.
Slow Starters, Strong Finishers
The Lakers are 3-11 ATS in the first quarter with a -18.9 Net Rating ([). They are 11-3 ATS in the second quarter with a +21.5 Net Rating ([).
LeBron James, Patrick Beverley and Anthony Davis have been outscored by 18 points in 12 minutes in the first quarter together this season. James, Russell Westbrook and Lonnie Walker have outscored opponents by 32 points in 31 minutes. Even the dysfunctional big-three line of James, Davis and Westbrook is +22 in 29 minutes in the second.
So does that repeat in the second half? Well, the Lakers are 3-11 ATS in the third quarter this season, but 6-8 in the fourth quarter.
When you're live-betting Lakers games, keep in mind that no matter how bad it gets in the first quarter, they're likely to dig out. And no matter how good they looked to end the half, their third quarters are a disaster.
Best and the Worst
I talked about how the market hasn't caught up to the Kings yet. They are 5-0 in their past five on their team total over.
Meanwhile, Chicago's offense has completely fallen off as the Bulls are 5-0 to the under of their team total.
The Kings are also the only team above .500 ATS when they go under their team total.
The Miami Heat, Lakers, and Oklahoma City Thunder Thunder are all winless ATS when they go under their team total.
Going over is a lot more common this season. The L.A. Clippers, Bucks, Blazers and Jazz are all undefeated against the spread when they hit their team total over.
---
Data used for this column was provided by Second Spectrum, KillerSports.com, GimmeTheDog.com and DunksAndThrees.com.
How would you rate this article?
This site contains commercial content. We may be compensated for the links provided on this page. The content on this page is for informational purposes only. Action Network makes no representation or warranty as to the accuracy of the information given or the outcome of any game or event.