Jazz vs. 76ers Odds & Picks: How to Bet Wednesday's Matchup of NBA Elites
Credit:
Christian Petersen/Getty Images. Pictured: Joel Embiid.
The best in the West faces the best in the East on Wednesday night in Philly.
The Jazz are coming off a loss to New Orleans on Monday, while the 76ers have won five of their last seven.
NBA betting analyst Phillip Kall breaks down where he sees betting value in the matchup of NBA elite.
Jazz vs. 76ers Odds
Jazz Odds
-2.5 
76ers Odds
+2.5 
Moneyline
-140 / +115
Over/Under
227.5
Time
7 p.m. ET
TV
NBA League Pass
Odds as of Tuesday night and via BetMGM.
A must-watch game awaits on Wednesday night when the leaders in both the Eastern and Western Conferences go head-to-head.
The Utah Jazz will be looking to avenge a close loss on Monday. To do so, their interior play needs to improve mightily from their previous outing. On Monday, the Pelicans scored 74 points in the paint and out rebounded the Jazz, 58-45. Things don't get easier against Philadelphia and MVP candidate Joel Embiid.
The Philadelphia 76ers enter Wednesday on a much higher note, having won five of their last seven games. To maintain rights to the one-seed, though, that run needs to continue as the Brooklyn Nets sit one half-game back. In order to keep the Nets at bay, the 76ers need to continue their 3-point effectiveness. During their run, the Sixers are shooting 39.3% from deep.
With both teams having top-five defenses, a grind-it-out kind of game awaits. Let's see which team will have the edge in the Wednesday night battle.
Utah Jazz
Against the Pelicans on Monday night, one quarter was all it took to send the Jazz train off the rails.
The letdown took place in the third quarter, during which New Orleans scored 40 points. The concerning part for the Jazz is that they stuck to their game plan and it burned them. Typically, Utah forces teams off the 3-point line and into shot-blocker Rudy Gobert. New Orleans was able to thrive against the Jazz, though, thanks to the size and athleticism of young forwards Brandon Ingram and Zion Williamson.
Against the size and athleticism of Embiid and Ben Simmons, the Sixers may possess a similar kind of advantage. Gobert did his best Monday night to protect the rim, but his five blocks weren't enough. Someone else will need to step up to slow down Simmons getting to the rim if Utah hopes to change Monday's outcome.
While the Jazz scored 124 points, Mike Conley and Donovan Mitchell had a pair of disappointing performances. Combining to shoot 11-of-33 from the field, neither of Utah's backcourt playmakers found their rhythm. Bouncing back will be even more difficult against Philadelphia's smothering defense. 
As the No. 1 rebounding team per 100 possessions according to Basketball-Reference, the Jazz will have a chance to redeem themselves for Monday's rebound debacle. Winning the battle of the boards will be difficult, though, since the Sixers second in rebounds allowed per 100 possessions.
The Jazz played poorly on Monday and were beaten at the things they should do well. Philly will present the same challenges as New Orleans but will also hit them with high-level defense. Utah has shown it can beat the best in the league before and will need a quick turnaround to do it again.
---
Philadelphia 76ers
The Sixers absolutely dismantled the Pacers on Monday night, 130-114, shooting a ridiculous 56.8% from the field. Embiid put together another MVP-like performance with 24 points and 13 rebounds in just 27 minutes. After such a dominant performance, teams can get too big of a head, but a matchup against the team with the best record in the entire NBA can help mitigate the chance of that happening.
Embiid recreating that dominance is much less likely against defensive monster Gobert. With Embiid likely slowed and fellow scorer Tobias Harris potentially out again, Simmons will need to shoulder some of the offensive load. In recent games, he has done just that, averaging 20.0 points per game in his past five  games per NBA Advanced Stats.
Simmons' offense is not the only part of his game to improve recently. Simmons has become one of the league's best defensive players and will likely take on Mitchell for most of the game. Averaging 24.4 points and 5.4 assists, Mitchell has the ability to take over a game himself. If Simmons can limit him, Utah's scoring upside will be greatly hampered.
Jazz-76ers Pick
This will be the last game before the All-Star break for both teams. A week off is much sweeter when it comes after beating a member of the NBA's upper-echelon.
The Jazz will need to clean up the mistakes that led to their poor performance from Monday. The matchup against Philadelphia is not ideal, and Utah will need more than just Gobert to defend well. 
The Sixers also have the advantage of playing into Utah's gameplan. Typically, Utah forces teams off the 3-point line and inside the arc. This is where Philly thrives offensively and looks to attack, ranking seventh in 2-point attempts per game and 28th in 3-point attempts. 
Philadelphia relying on the size and athleticism of Simmons and Embiid is unusual for today's perimeter-oriented NBA. This is a great fit to beat the Jazz, who only have one player to stop two of the NBA's best.
Pick: 76ers +2.5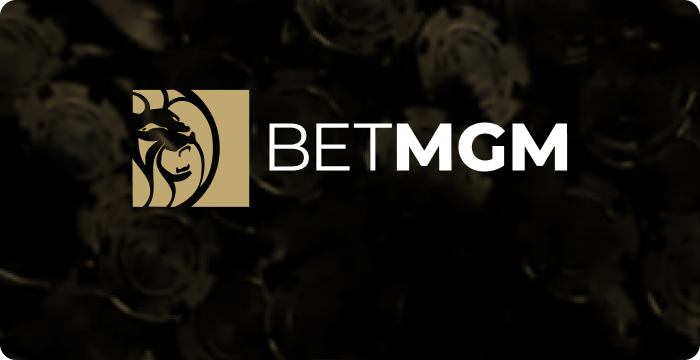 Bet up to $600 w/ your first bet
Get refunded in free bets if it loses
How would you rate this article?