2022 NCAA Tournament Bracket Reveal: Our Staff's Live Reaction & Instant Betting Analysis
Credit:
Lance King/Getty Images.
Welcome to Selection Sunday.
March Madness is the best time of the year for college basketball fans and bettors alike. After what has been a roller coaster of a season, it all culminates with the NCAA Tournament: The best event in all of sports.
But before we fill out our brackets and place our bets, we have to analyze each matchup and seed the selection show gives us. That's where our college basketball staff comes in.
As NCAA Tournament matchups are announced, our college basketball betting staff will deliver instant reactions for every game across all four regions and the First Four — including style comparisons, tempo analysis, betting leans and more.
Use the navigation bar below to jump to a specific region or matchup you're looking for, and then dive into our instant reactions and analysis. This article will be updated frequently throughout Sunday evening, so remember to refresh your browser intermittently and check back in with us for continuous updates.
Let the madness begin.
---
---
First Four
16
Wright State
16
Bryant
11

Rutgers
11
Notre Dame
16
Texas Southern
16

Texas A&M Corpus Christi
12

Wyoming
12

Indiana
---
16
Wright State
16
Bryant
The nation will be introduced to Peter Kiss, a 6-foot-5 senior for the Bulldogs who is one of the best and most flamboyant players in the NEC.
Bryant has lost just one game since Jan. 6, while Wright State got hot at the right time to take the Horizon League Tournament. With a projected spread at pick' em, this handicap will come down to two different styles of offense.
Bryant gets the second-most percentage of points in the nation in transition, a key area Wright State has not been able to defend this season. The Bulldogs also run a heavy amount of offense targeted at the rim, sitting 27th in finishing at the rim, per ShotQuality. Wright State is outside the top 300 in defending the rim.
That same advantage exists on the other side of the court, as the Raiders are fourth in efficiency when finishing from the rim.
The difference is Wright State prefers to run post–up plays, finishing in the top 20 in frequency and efficiency — both areas Bryant has not been able to defend. This game will go down to the wire, as the best bet may be a play on a projected over up to 157.
---
» Back to Top «
---
11

Rutgers
11
Notre Dame
Plenty of teams have been on the bubble and given new life as a First Four before going on to win a number of games in the bracket.
Notre Dame may be the latest in that chain with a few distinct advantages over Rutgers. The projected line for the Scarlet Knights and Fighting Irish is a pick'em with a total below 135.
Rutgers will have a big advantage in rebounding, but there are plenty of offense play advantages for head coach Mike Brey. Notre Dame is 20th in efficiency from a catch-and-shoot from the perimeter perspective, and the Rutgers defense is near dead last in the country.
The Irish also have the offensive advantage in half-court and post-up sets. Rutgers will look to run pick-and-roll and mid-range jumpers but has lower ranks in efficiency in those categories.
Look for Notre Dame to advance and press its luck after making the tournament as a bubble team.
---
» Back to Top «
---
16
Texas Southern
16

Texas A&M Corpus Christi
SWAC champions Texas Southern and Southland champs Texas A&M Corpus Christi are playing for the right to face No.1 Kansas in the Round of 64.
I expect this to be a low-scoring battle given both teams' defensive capabilities and lack of offensive explosiveness. Texas Southern has the 107th-ranked defense in the nation in AdjD, per KenPom, whereas Corpus Christi ranks 181st in the same metric.
Junior guard PJ Henry came on for Texas Southern in the conference tournament, winning the Tournament MVP. Henry helps round out a trio of capable scorers in Joirdon Karl Nicholas (9.5/game), John Walker III (9.4/game) and Bryson Etienne (8.4/game).
Texas Southern is one of the best teams in the nation in defensive effective field goal percentage.
Junior guard Terrion Murdix was the Southland Tournament MVP for Corpus Christi. The Islanders dominated the offensive glass all season, and their performance on the boards was a difference-maker on the way to the conference tournament championship.
Corpus Christi is also one of the top teams in the nation in offensive rebound percentage.
Texas Southern struggled out of conference this season, going 2-7 against nonconference Division I competition. Texas Southern had an impressive Quad 1 win over Florida, 69-54.
Corpus Christi fared much better out of conference, going 7-3 against D-I opponents and lost to Minnesota and Notre Dame by 10 points or less in impressive outings.
Offensive production will come at a premium in this matchup, and I expect a close game. Target the under when totals are released.
---
» Back to Top «
---
12

Wyoming
12

Indiana
I think this is going to be the most entertaining of the play-in game matchups.
Indiana fought its way into the NCAA Tournament after a 17-point comeback over Michigan followed by a win over Illinois. This is a team led by star sophomore Trayce Jackson-Davis. As he goes, so does Indiana.
The Hoosiers' perimeter defense has been its weak link all season long. They rank in the mid-200s at both catch-and-shoot 3s and off-the-dribble 3s, per ShotQuality. But they have the seventh-best 2-point defense, which'll be key against a Wyoming team that thrives inside.
Graham Ike has taken a gigantic sophomore year leap, and Hunter Maldonado continues to be a consistent playmaker and facilitator for Jeff Linder's squad. Wyoming operates out of the post at the highest rate in the country and is the 20th-best team out of the half-court.
To me, this matchup comes down to Jackson-Davis and Ike. Both are key toward offensive success, and if either battles foul trouble, efficiency will drop drastically.
I think Wyoming holds the edge here. I just think the Hoosiers rely too heavily on the one-man band that is Jackson-Davis, which'll ultimately be their downfall in March.
---
» Back to Top «
---
West Region
1
Gonzaga
16
Georgia State
8
Boise State
9

Memphis
5

UConn
12
New Mexico State
4

Arkansas
13

Vermont
6
Alabama
11

Rutgers / Notre Dame
3

Texas Tech
14
Montana State
7
Michigan State
10
Davidson
2

Duke
15
Cal State Fullerton
---
As far as draws go for the top overall seed, this one feels pretty standard for the Zags.
The two seed is a Duke team that beat Gonzaga way back in November, but has looked listless and sloppy in recent weeks.
The three seed is also a team the Zags have met this season. Gonzaga beat Texas Tech by 14 on a neutral court on Dec. 18.
Both of those programs also have recent history with the Zags. Duke beat Gonzaga in the 2015 Elite Eight, while the Red Raiders did the same in the 2018 Elite Eight.
The Bulldogs could find themselves playing interesting stylistic clashes against slower, grind-it-out teams like Boise State and UConn. Connecticut big man Adama Sanogo would make for a difficult challenge for the loaded Gonzaga frontcourt, and the athletic Huskies guards could make for a decent cheap imitation of the Baylor team that humbled Gonzaga last April.
The Zags are the favorite for good reason, but UConn is worth a look if the odds are right.
---
1
Gonzaga
16
Georgia State
Georgia State matching up against the top seed in the entire tournament is a bit baffling to me.
The Panthers dealt with COVID-19 issues and the injury bug early in the season, which led them to a 6-9 start. Since the program got healthy, Rob Lanier's group has won 12 of its last 13 games.
The offense has a triple threat in Corey Allen, Kane Williams and Justin Roberts. But the Panthers' defense is what carried them to the Sun Belt Tournament Championship.
I don't agree with the committee's decision to rank them as the worst team to make the tournament.
Georgia State is slated to be massive underdogs in this matchup, and for good reason. Gonzaga owns the top offensive efficiency in the country and has outscored its opponents by an average of 23 points per game.
It has a dynamic duo in the frontcourt in Drew Timme and Chet Holmgren. Georgia State has only one starter who stands over 6-foot-3, and he's going to have no chance of competing in the paint.
With that said, I do think there is value on Georgia State. The Panthers are undervalued as the lowest-seeded team in the tournament. They should be able to keep this game within 30 points against Gonzaga.
---
» Back to Top «
---
8
Boise State
9

Memphis
In mid-January, the NCAA Tournament was a fading hope for Penny Hardaway's Memphis squad. But a strong end to the season has earned the Tigers an at-large bid and a matchup with Mountain West champions Boise State.
These are two contrasting offenses. Boise State likes to slow down the pace and operate out of the halfcourt, while Memphis likes to push transition and get to the rim as fast as possible.
Both teams' strength comes on the defensive side of the floor, however. Boise State is 17th in adjusted defensive efficiency and ranks 41st in defending transition offense, per ShotQuality.
The Tigers rank 23rd in 2-point defense and sit inside the top 50 in turnover rate. They're a disruptive athletic group led by rim protector Jalen Duren, who averages 2.2 blocks per game.
It's important to monitor the status of Memphis' Emoni Bates, who has not played since Jan. 27 with a lower back injury. There is no update on the five-star freshman's status, and he could very well miss the Round of 64 matchup.
This is one of the more interesting matchups in the region, as is tradition with 8-9 seeds.
I think the difference here will be the Tigers' defense out of the post, where they rank eighth, per ShotQuality. That's where Boise State likes to operate on offense, and if they struggle and fall behind against this fast-paced Tigers squad, I'm not sure if the Broncos can fight back into the game.
---
» Back to Top «
---
5

UConn
12
New Mexico State
Everyone loves a 12-seed upset, and there may not be a better target than New Mexico State. WIth a projected 6.5-point spread, the Aggies have distinct advantages in offensive rebounding and free throw rate.
New Mexico State won the WAC, and runs a slow-tempo offense much like UConn. Head coach Chris Jans will continue to run cuts, screens and off-the-dribble 3-pointers to give the Huskies fits.
Connecticut has not seen offenses run cuts at a high frequency, and it finished outside the top 100 in defending the off-dribble 3-point shot.
Where this turns into an upset is the New Mexico State defense. The Aggies are 15th in rim and transition defense, two of the highest offensive play sets run by UConn. With an average height in the top 50 and strong ranks on the glass, UConn is certainly on upset alert in a game that should go under 130 points.
---
» Back to Top «
---
4

Arkansas
13

Vermont
I have been carrying water for this Vermont team all season. I believe this Catamount team is similar to the 2004 team that upset Syracuse in the first round, but Ryan Davis can stretch the floor better than Taylor Coppenrath could.
As a result, Vermont's offense is inevitable. The Cats finished with the third-best eFG% nationally, shooting 60% from 2 and 40% from 3 in America East conference play. Vermont's 1.024 half-court PPP trailed only South Dakota State this season.
Arkansas heated up in the second half of the season, winning 13 of its final 15 games while sneaking up to first in the SEC in defensive efficiency. However, Arkansas is limited on offense, with JD Notae shouldering the scoring and playmaking load.
Vermont is not limited on offense. John Becker's five-out offense gives the Cats loads of offensive options, and this senior-laden team runs that offense to perfection.
Give me Vermont ATS and ML in this one. This is the season the Cats get their second-ever NCAA Tournament win.
---
» Back to Top «
---
6
Alabama
11

Rutgers / Notre Dame
I have to admit, I was pleasantly surprised Rutgers dropped to a play-in after some grueling good wins in the Big Ten. But alas, you play with where you were seeded.
Drawing Notre Dame as the first game draw will be a good test for the Scarlet Knights going into the tournament.
This is a Ron Harper game if I've ever seen one. Notre Dame plays small and does its damage with efficient shooting from the perimeter, sacrificing size down low. This will open the lane for Harper to do his damage with little to no resistance.
If Rutgers can pressure the Fighting Irish into low-quality shots to give its offense a chance to keep pace, then it will comfortably move forward against a reeling Alabama team that badly needed a break after embarrassingly losing to Vanderbilt in the first round of the SEC Tournament.
This sets up nicely for Rutgers to make a run on momentum as we see play-in teams do.
---
» Back to Top «
---
3

Texas Tech
14
Montana State
Montana State matches up with Texas Tech in the first round. After not winning the Big 12 Tournament, the Red Raiders find themselves as a 3-seed. This Red Raiders team should be poised to win this matchup by a solid margin.
One thing to look out for is their tendency to foul. Per KenPom, the Red Raiders rank 232nd in fouling on the defensive end. Montana State manufactures almost 22% of its total point distribution on the season from the free throw line.
However, the Red Raiders have a significant advantage inside the paint. They shoot 53.1% from 2-point range, while the Bobcats are allowing offenses to shoot 48.1% on those same shots. This should be an edge for Texas Tech inside.
In addition, Texas Tech has the best overall adjusted defensive efficiency, per KenPom. The Red Raiders especially love to turn over opponents, and Montana State has some issues holding onto the ball. Expect the Red Raiders to take advantage of this.
Also, Montana State struggles to rebound on the offensive end.
If Texas Tech does not foul often, it should roll over the Bobcats in the Round of 64.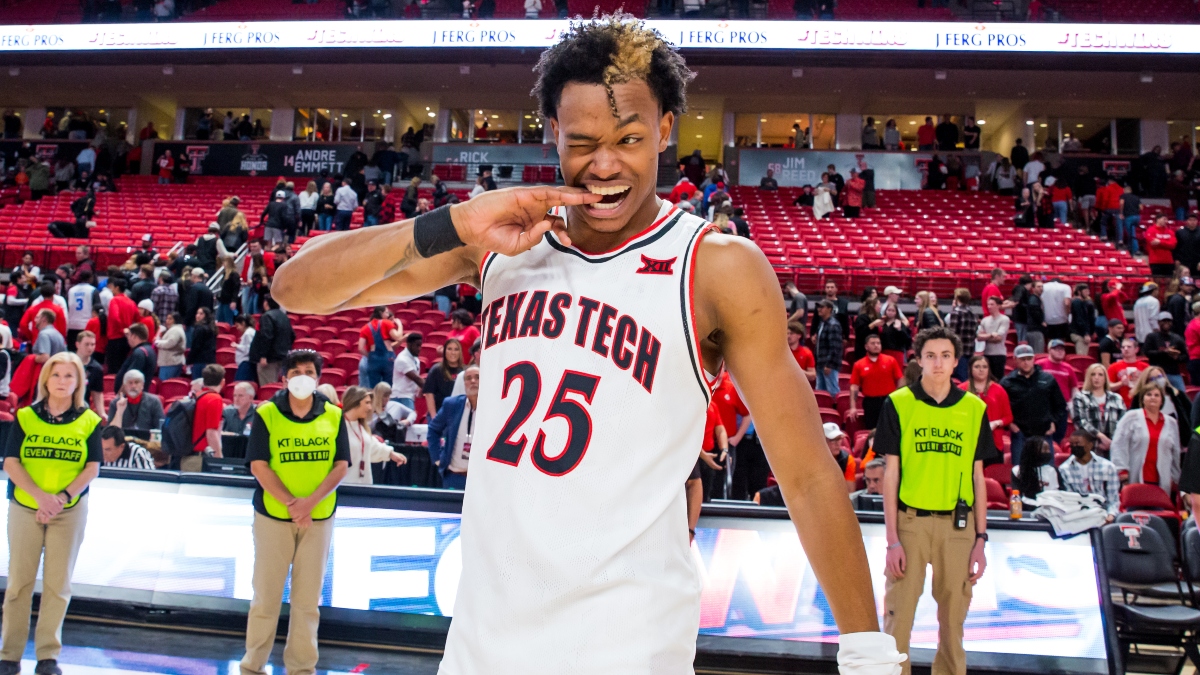 ---
» Back to Top «
---
7
Michigan State
10
Davidson
Davidson star guard Foster Loyer gets a revenge game against his former school! Loyer was a low-usage role player for the last few years at Michigan State before transferring to Davidson, where he has made the most of newfound opportunity.
He's the point man for Bob McKillop's legendary motion offense, which features a group of hot-shooting guards cutting around Atlantic 10 Player of the Year Luka Brajkovic in the paint.
Tom Izzo's defense, especially center Marcus Bingham Jr., will need to be fully prepared for the Wildcats' attack. Sparty has been committed to running opponents off the 3-point line, ranking first in 3-point percentage allowed and fourth in percentage of points scored from outside the arc in Big Ten play.
This game will come down to the Davidson defense's ability to stop the Spartans' guards from penetrating. That's where the Wildcats have struggled, but Michigan State's backcourt shouldn't strike fear into Davidson's eyes here. I like the Wildcats to keep it close or steal a win.
---
» Back to Top «
---
2

Duke
15
Cal State Fullerton
I can't say that Fullerton matches up well with Duke. However, I want to fade this Duke team into oblivion this March.
Duke dominated the ACC, but it was weakest ACC we've ever seen. The Blue Devils also played down to their competition consistently, capping the season off with a ACC Championship loss to Virginia Tech.
I don't foresee Duke doing anything of substance this March Madness. I'll fade the Blue Devils in every round.
---
» Back to Top «
---
South Region
1
Arizona
16

Wright State / Bryant
8
Seton Hall
9

TCU
5

Houston
12

UAB
4
Illinois
13
Chattanooga
6
Colorado State
11

Michigan
3

Tennessee
14
Longwood
7

Ohio State
10

Loyola Chicago
2

Villanova
15

Delaware
Arizona can't be thrilled with its draw, as the South Region is loaded with potential contenders.
The region is highlighted by two of the best outside shooting teams in the country in Villanova and Illinois. The Illini surround the most dominant big man in the country with a slew of 3-point shooters. Jay Wright has a dominant 1-2 punch in the backcourt in Collin Gillespie and Justin Moore.
The South Region also has two of the best defenses in the country on display. Tennessee ranks third in the nation in defensive efficiency while allowing just 63 points per game. Houston plays with tenacity on the defensive end and holds opponents to 44% from the field, third-best in the country.
Colorado State has been a popular upset pick because of the dynamic duo of David Roddy and Isaiah Stevens. There are also two dangerous Big Ten teams in Michigan and Ohio State.
Whichever team makes it out of the South Region will surely be battle-tested.
---
1
Arizona
16

Wright State / Bryant
Arizona is going to be an enormous favorite over either of these teams. But for potential Wildcats backers, they would rather match up against Wright State than Bryant.
Bryant has the leading scorer in the country in Peter Kiss, who puts up 25 points per game. Kiss has exceeded the 30-point scoring mark in 10 games this season. He's complimented by Charles Pride, who averaged 18 points and 8.4 rebounds per game.
The Bulldogs play with the seventh-fastest tempo in the country. If they can get by Wright State, they will match up with an Arizona program that ranks eighth in tempo, according to KenPom.
Arizona will have a massive height advantage over either program. And a Wildcat offense that ranks fifth in the nation in efficiency and 2-point field goal percentage should have its way against either opponent.
I'll likely be looking to play Arizona if it gets Wright State and the over if it gets Bryant in the first round.
---
» Back to Top «
---
8
Seton Hall
9

TCU
If offensive struggles are your cup of tea, Seton Hall and TCU may provide the biggest grind of any opening game. Ranking in the bottom half of adjusted tempo for all Division I teams, both teams have very clear paths on offense, as TCU looks to finish at the rim and Seton Hall runs isolation.
TCU ended the season ranking top 10 in frequency of finishing at the rim, electing to burn as much shot clock as possible to rank outside the top 300 in average possession length.
Seton Hall has one of the best defenses in protecting the rim, as the unit sits third in the nation, per ShotQuality.
The isolation play is one of the highest frequencies of offensive sets that TCU saw in Big 12 play. The Frogs finished in the top 30 in defending isolation, making this game a dead shot under on the projected total of 130.
TCU finished second in the nation in offensive rebounding, making the Frogs' second-chance opportunities the difference in this game.
---
» Back to Top «
---
5

Houston
12

UAB
Houston is rolling at the moment, even after losing Tramon Mark and Marcus Sasser earlier this season. UAB snuck into the tournament, working their way through the Conference USA bracket.
Defense will reign supreme here. Houston has a top-10 offense and defense, per KenPom, but they can guard both the arc and the interior. UAB shoots 38.4% from deep. This is an issue because the Cougars have held the opposition to 33% on Open Threes, per ShotQuality. If they are not leaving the Blazers open, it is hard to envision where their offense will reside.
Now, another notable feature of the Cougars is their ability to crash the glass on offense. They rebound at a 37.8% clip offensively, expect second chances often.
UAB does exceed when getting to the rim. They rank 28th in this respective category, again, per Shot Quality, but Houston ranks 12th on defense inside.
If UAB is not getting shots inside or out, then they will not score often. This will essentially eliminate some of the impact from Jordan Walker and Michael Ertel from deep.
Josh Carlton and Fabian White are daunting posts to drive on, so this will also negate the inside impact from the Blazers.
---
» Back to Top «
---
4
Illinois
13
Chattanooga
Most investors who like upsets will say the 13-seed is the new 12-seed, but that might not apply when Illinois takes the court against Chattanooga.
The Fighting Illini offense runs directly through the post and Kofi Cockburn, setting ranks of 32nd in half-court offense sixth in post-up plays. That's a lethal combination for the Mocs, who are not big on size and rank 281st against post plays and outside the top 300 in half-court defensive efficiency.
Chattanooga does have one of the best effective field goal rates offensively, but not enough to overcome an Illinois defense that ranks top-30, per KenPom.
Head caoch Lamont Paris may look to avoid the interior and go to a catch-and-shoot set from the perimeter on offense. The Fighting Illini have had issues defending the perimeter but have enough interior weapons on both sides of the glass to avoid an upset and cover a number that should settle at just about seven.
---
» Back to Top «
---
6
Colorado State
11

Michigan
Colorado State is built around David Roddy, a Charles Barkley-sized big man who can hit 3s, bang in the post and possesses high-level court vision.
Michigan is an incredibly interesting pairing for the Rams, with a roster full of bigs who make for interesting match-ups for Roddy.
Hunter Dickinson would tower over Roddy, but is one of the most intuitive defensive big men in the country. Moussa Diabate is a ridiculous athlete with all the tools to be the kind of player who can stop Roddy, yet he's a freshman who has found himself out of position defensively at times this season.
On the other end, Michigan will look to hammer the ball into the paint, looking particularly for Dickinson to dominate.
Colorado State's inside-out attack is more potent than a Michigan offense that has a tendency to get ice cold. The Rams are the team to watch here.
---
» Back to Top «
---
3

Tennessee
14
Longwood
The Volunteers were a team that I had picked to win the SEC. They fell just short of that in the regular season, but then put it all together in the SEC Tournament.
We know their defense is going to travel throughout the tournament, but the Volunteers turned a corner when they found consistent production from their backcourt of Santiago Vescovi and Kennedy Chandler.
Longwood was one of the biggest surprises out of the Big South, and it finished the season on an 18-1 run. For all the Lancers' victories, they have some glaring holes on the defensive end. This large of a step up in competition is something the Lancers are not ready for.
---
» Back to Top «
---
7

Ohio State
10

Loyola Chicago
I have to say, I really like Loyola in this one.
This is the typical Chris Holtmann-led Buckeye team. OSU is deadly offensively and mediocre defensively, finishing the season 10th in the Big Ten in defensive efficiency.
While the Porter Moser-led Ramblers squads were defensive menaces, this season is different. The Ramblers are sharpshooters, finishing the season 14th nationally in spot-up PPP (1.071).
Basically, Loyola can keep up with this Buckeye squad in the scoring column. And Loyola's defense was reinvigorated during the Missouri Valley Tournament run, so I think the Ramblers could be slightly undervalued this March.
---
» Back to Top «
---
2

Villanova
15

Delaware
Villanova fans get a familiar face in the first round.
Nearly two decades after Jameer Nelson led St. Joe's to the program's peak, including an unbeaten regular season, Elite Eight trip and two wins over rival Villanova in the Holy War, the Wildcats will meet his son in the first round of the NCAA Tournament.
Jameer Nelson Jr. leads the Blue Hens in scoring and will make for an interesting foil to the stellar Villanova backcourt.
In the end, however, Delaware lacks a counterpunch to Villanova's two notable weaknesses. The Wildcats lack depth and size, but the Blue Hens aren't built to exploit either.
Villanova went 19-1 against non-Quad 1 opponents this season. It'll take care of business here.
---
» Back to Top «
---
Midwest Region
1

Kansas
16

Texas Southern / Texas A&M CC
8

San Diego State
9

Creighton
5

Iowa
12

Richmond
4

Providence
13
South Dakota State
6

LSU
11
Iowa State
3
Wisconsin
14
Colgate
7

USC
10

Miami
2

Auburn
15
Jacksonville State
If there's a one seed that has to like its draw, it's Kansas. The Jayhawks were treated to three teams behind them on the seed line that have benefitted from some schedule luck and now seem flawed entering the NCAA Tournament.
Auburn reached 22-1 but had six wins of six points or fewer, three of which came against bottom-of-the-barrel opponents (Georgia, Missouri and South Florida). Since that moment, the Tigers have come back to earth, losing four of their last nine.
Auburn's luck pales in comparison to that of Providence and Wisconsin. The Friars and Badgers are two of the 10 luckiest teams in the nation, per KenPom's metric.
There are certainly other landmines lurking for a Jayhawks team that has looked shaky at times — namely Iowa and San Diego State — but at the top of the region, Bill Self has to like seeing three paper tigers.
---
1

Kansas
16

Texas Southern / Texas A&M CC
It's hard to see either of Kansas' potential opponents doing much to gain traction against the Jayhawks.
Texas Southern ranks 333rd in the nation in turnover rate, constantly coughing the ball up. Kansas would feast on that, turning defense into transition buckets on the other end.
Texas A&M-Corpus Christi had the worst effective field goal percentage in the Southland Conference and subsisted on a steady diet of offensive rebounds. Chasing misses can make up for offensive flaws against Southeastern Louisiana. It's not going to cut it against Kansas and David McCormack.
Sometimes the committee gets it wrong and sends a team with some spark to the First Four. That hasn't happened here. Kansas would look to quickly run away from either the Tigers or Islanders. Have an eye out for a first-half Jayhawks line.
---
» Back to Top «
---
8

San Diego State
9

Creighton
After losing point guard Ryan Nembhard to a season-ending wrist injury, Creighton finished the regular season 1-2. However, it made a run to the Big East Tournament Championship before falling to Villanova, 54-48.
That game was a rock fight, and now, Creighton draws perhaps the nation's king of rock fights in San Diego State.
Creighton and SDSU will find similarities in each other when they begin game planning for this matchup. Both teams rank outside of the top 100 in adjusted offensive efficiency, but are top-20 in adjusted defensive efficiency. San Diego State ranks second in the category, while Creighton is 18th.
My initial inclination would be to target the under, though it may open at 100. However, this may be a game where the first to 50 points wins.
---
» Back to Top «
---
5

Iowa
12

Richmond
Has anyone drastically improved their resume more than the Iowa Hawkeyes at the end of the season? Coming fresh off a Big Ten title, the Hawkeyes have been rounding into more of a complete unit with an improved defense.
Robbed by injuries at the start of the season and a defense that couldn't stop a nosebleed, I pegged Iowa as an early out, as I do with most high-powered offenses with no defensive capabilities. Now? I see a deep run.
Richmond was a bid-stealing delight, as it overcame deficits in its tournament run. But I just don't see how the Spiders keep pace with Iowa's weapons.
This will be over in a heartbeat, as Iowa will prepare for one of the luckiest teams in basketball in Providence or an offensive masterclass in South Dakota State.
---
» Back to Top «
---
4

Providence
13
South Dakota State
South Dakota State will be the trendiest upset pick this March.
The gambling world continues to hate on Providence, as the Friars topped KenPom's "Luck" column and are projected for the most amount of negative regression, per ShotQuality.
Meanwhile, South Dakota State led the nation in half-court PPP at 1.201. This is a lethal offense that shot over 44% from 3 and led the nation in eFG% (59.7%). The Jackrabbits ran through the Summit League and then dominated in the conference tournament.
While South Dakota State is a great upset pick, I'm already worried about the Jackrabbits as a trendy dog. I've seen this movie too many times before, and I could see South Dakota State laying an egg with expectations on the line.
South Dakota State opened as 1.5-point underdogs on DraftKings, which is hilarious for a No. 4 vs No. 13 matchup.
---
» Back to Top «
---
6

LSU
11
Iowa State
Narrative street will be driving down Cyclones lane this week, as head coach Will Wade was fired at LSU after a number of allegations have come down from the NCAA.
Despite getting a team in disarray, Iowa State must overcome losing three straight games and an embarrassing blowout in the Big 12 Tournament against Texas Tech.
Head coach T.J. Otzelberger will lean on a trio of guards that run a high frequency of offensive sets that consist of mid-range jumpers. To combat, LSU's athletic defense of Tari Eason and Xavier Pinson are top-50 in defending mid-range jump shots.
The biggest advantage in this game may be LSU's ability to get to the free throw line, especially with the Cyclones ranking outside the top 300 in defensive free throw rate.
Iowa State will be asked to protect the rim, as LSU is seventh in the nation in frequency of shots finishing at the rim. Iowa State is 243rd in average height, and may not be able to match the talent on this Tigers squad.
If LSU can stay away from foul trouble or making mistakes that have cost them SEC games, the Tigers will cover a projected 4.5-point spread.
---
» Back to Top «
---
3
Wisconsin
14
Colgate
Wisconsin has slowly taken over the mantle as the luckiest team in the nation, as Providence has slowly dropped back to earth. The Badgers have played 21 games decided by eight points or fewer, winning 17 of those outings.
Wisconsin might need its luck to continue against a Colgate team that has some firepower. Colgate boasts the second-best 3-point shooting percentage in the entire nation, hitting better than 40% of its triples this season. Only 20 teams scored more of their points via the deep ball.
That's potentially tricky for a Wisconsin team that plays a brand of offense stuck in the past. The Badgers shot the worst 3-point percentage in the Big Ten this season, ranking 10th in 3-point rate in the conference.
If you play this game 10 times, Wisconsin wins more than its fair share, but a hot night from Colgate makes this contest more than interesting. Pin the Raiders as a possible giant killer.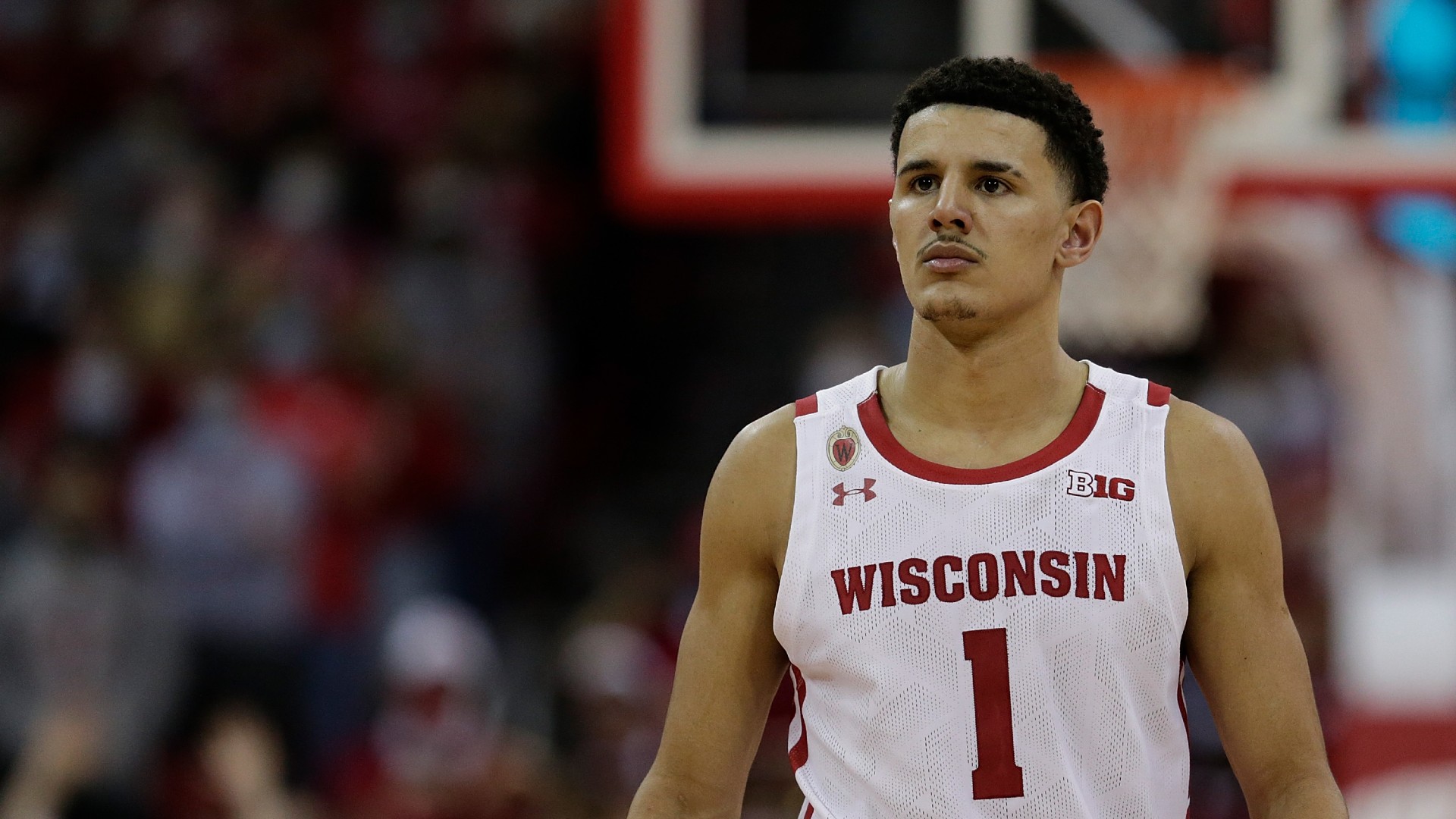 ---
» Back to Top «
---
7

USC
10

Miami
They say styles make matchups. Well, do we have a contrast of styles here.
The Trojans are a team that relies heavily on their defense to stifle opponents, and they did so against the Pac-12's best. However, outside of UCLA and Arizona, they didn't face many potent offensive teams, and that's what they are dealt here.
The Fighting Larranagas are a fun team to watch, as they have a trio of guards whan put up points in a hurry. Miami ranked 17th in adjusted offensive efficiency and outgunned teams like Duke and Wake Forest in conference play.
Don't be surprised if Miami gives the Trojans more than they can handle.
---
» Back to Top «
---
2

Auburn
15
Jacksonville State
Will Jacksonville State have the ability to shoot over Jabari Smith and Walker Kessler?
Auburn was bounced in the opening game of the SEC Tournament, but this does give a roster that is 80th in bench minutes more than a week to prepare for the Gamecocks.
Jacksonville State will be dominated on the glass and continue to have issues with turnovers, a huge discrepancy between the Auburn defense and Gamecocks offense.
The one area Jacksonville State may be able to survive is hitting shots from the perimeter. Head coach Ray Harper prefers a slower offense, as his squad ranks 323rd in average possession length on the offensive side.
If the Gamecocks can exploit the Tigers on the perimeter while chewing clock on possessions, there may be a chance to cover what will be a steaming spread higher than 14.
Auburn is 157th in catch-and-shoot defense, an element of the Gamecocks offense that ranks fourth in the nation.
If Jacksonville State can slow the Tigers, it must be locked in from the perimeter to hang a full 40 minutes of play.
---
» Back to Top «
---
East Region
1

Baylor
16

Norfolk State
8
North Carolina
9
Marquette
5

Saint Mary's
12

Wyoming / Indiana
4

UCLA
13
Akron
6

Texas
11
Virginia Tech
3
Purdue
14
Yale
7
Murray State
10
San Francisco
2

Kentucky
15

St. Peter's
The East is wide open. Any of the top seven seeds could win the region and head to New Orleans, but all seven are also capable of being sent home before Sunday.
Baylor is the headliner as the reigning national champs and top seed, but the Bears are still learning to live life without the now injured Jonathan Tchamwa Tchatchoua.
UCLA, Texas and Purdue are all extremely dangerous when they play their best, though all three have shown distinct flaws that could lead to an exit.
Kentucky will be the most popular Final Four pick in the region and currently has better odds to reach the promised land than Baylor.
The two things standing in the way of Kentucky's path to the Final Four are a shooting cold streak and a team that has an answer for Oscar Tshiebwe.
---
1

Baylor
16

Norfolk State
There isn't a lot to add about Baylor, one of the most complete teams in the nation.
This matchup with Norfolk State has a lot of downside. I don't see any chance of Norfolk State picking up the upset. However, there should be a couple of interesting betting angles.
The Spartans are benefitting from veteran leadership and have the poise and experience in the Big Dance after winning the MEAC Tournament last year.
The Spartans are led by MEAC Player of the Year and this year's MEAC Tournament MVP, Joe Bryant Jr. Bryant, a senior guard, led the Spartans in points (16.8), assists (3.3) and steals (1.5) this season.
Bryant joins fellow senior guard Jalen Hawkins in the potent Spartan backcourt. Forwards Kris Bankston and Dana Tate make up the Norfolk State frontcourt that was instrumental in leading the MEAC in defense, as measured by AdjD.
I am projecting Norfolk State as 17.5-point underdogs. I would take the points at 20 or more. Target the under at 135 or better.
---
» Back to Top «
---
8
North Carolina
9
Marquette
Insert audible groan from a Tar Heel fan. *
Still riding the high from beating Duke in Coach K's last home game, UNC came crashing hard back to earth in the ACC Tournament. While benefiting from Virginia's inability to to hit the broadside of the barn, Virginia Tech reminded UNC about its horrid defense that will not sustain a run in a tournament format.
While Marquette is not an elite offensive threat, it's a well-balanced team that is more than capable of winning this one by limiting UNC's offensive attack and getting easy looks to the basket.
The duo of Justin Lewis and Darryl Morsell will be tough to contain, as they can shred the Tar Heels from inside and out.
The winner of this will get a date with Baylor, a team that has injury troubles of its own, but still an elite squad nonetheless.
---
» Back to Top «
---
5

Saint Mary's
12

Wyoming / Indiana
Indiana snuck their way into the NCAA Tournament with victories over Michigan and Illinois. Wyoming was a solid, grind-it-out defense. Unfortunately, both of these teams will play a team who knows this style all too well.
The St. Mary's Gaels excel at slowing the pace of this game. They beat Gonzaga with this exact strategy. In addition, they really know how to limit the impact of the best players for opponents. They did so with Drew Timme and Chet Holmgren.
They will be able to remove Trayce Jackson-Davis, if they were to play Indiana in the Round of 64. They do not foul often. They rank 42nd in this on defense, per KenPom. Indiana loves getting to the free throw line, so if this is taken from them, their offense is greatly hindered.
Wyoming, on the other hand, has trouble with making three-pointers. Unfortunately, this is one of the only defects of the Gaels' defense. They will allow open shots on the perimeter on occasion. If they do not have to worry about this, they will contain the offense of the Cowboys.
However, given the strength of the Indiana defense, as well as the pace of play from Wyoming, I am eyeing a possible under in the Round of 64. The Gaels will slow the pace and win in a rock fight, but baskets will be at a premium.
---
---
» Back to Top «
---
4

UCLA
13
Akron
Many people look at 13 seeds for a potential upset when filling out brackets. But look elsewhere in this matchup, as the Bruins should roll over Akron.
UCLA ranks eighth in the nation in efficiency rating, according to KenPom, yet it drew a four-seed due to a tough start in February.
The Zips largely flew under the radar in the MAC this season, but managed to run away with the conference tournament title game by 20 points over Kent State. Akron has an experienced head coach in John Groce, who will have his squad ready for the moment. Whether the Zips have the talent to compete with a blue blood in UCLA is another question.
Akron has four starters who average double-digits in scoring, but size is a major concern. The Zips have only two starters that stand over 6-foot-3, and only two players that stand at 6-foot-7.
They rank 252nd in the nation in average height, according to KenPom, and will need to try and slow down a UCLA offense that scored 55% of its points from 2-point territory.
This UCLA roster has experience in the tournament and will surely lean on that against Akron. The Bruins will likely be high double-digit favorites and should have no issue making it to the second round.
I'd look at playing the under, as this matchup will be played at one of the slowest tempos of the first round. Akron is likely looking to take the air out of the ball.
---
» Back to Top «
---
6

Texas
11
Virginia Tech
About time.
Virginia Tech had a regular season to forget. It was never able to completely put it all together despite oozing with talent and having a scheme to beat any high-powered offense.
This is a squad that is full of efficient, deep shooters that pass around for the best possible look. And the Hokies finally put it all together en-route to an ACC Championship.
Not only will they bury you from deep, but they also defend the perimeter at one of the highest clips. Texas already owns an anemic offense, so good luck to the Longhorns in this one.
One concern worth noting for any Virginia Tech backers is this will be a size mismatch. If Virginia Tech starts out cold, a comeback will be a tough hill to climb, as it will concede open looks down low all game.
The winner of this gets a shot at upsetting Purdue, a team with a defense that is unable to guard the PNR and any versatile offense that faces it.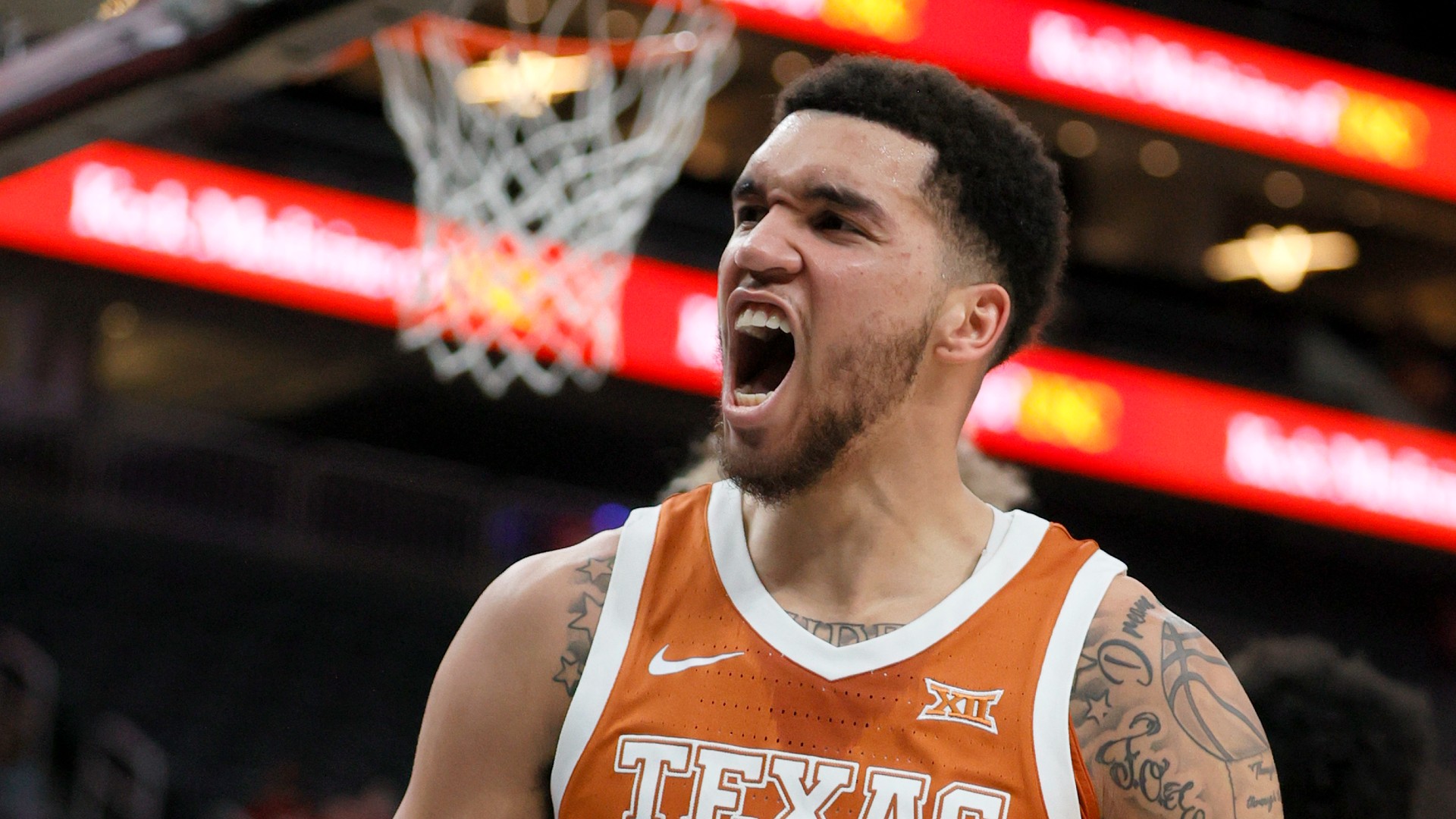 ---
» Back to Top «
---
3
Purdue
14
Yale
I am so worried for Purdue.
The Boilermakers cannot guard ball screens. Opposing coaches can just run pick-and-rolls repeatedly and attack a pathetic perimeter defense.
Ivy Player of the Year Azar Swain will get his, as he's dropped 20+ points in his last three games. However, I'm more concerned for a potential matchup with San Francisco or Murray State in the second round.
The Dons and Racers both have backcourts that can take advantage of the glaring hole in the Boilermakers' defense. I'm not bullish on Purdue in this tournament.
---
» Back to Top «
---
7
Murray State
10
San Francisco
This might be the best matchup in the Round of 64 for the entire tournament. Both San Francisco and Murray State have been a bit overlooked this year, but they are both top-30 KenPom teams. This is noteworthy.
Now, San Fran struggles a bit with turnovers. On defense, the Racers of Murray State have compiled a 21% turnover clip. This could be concerning for the Dons, so they will need to protect the ball.
Both of these teams can rebound defensively and rank in the top-10, per Shot Quality, in transition. This definitely could be a faster-paced game than the Racers typically play.
These are almost identical offenses, success-wise. Murray State shoots 34.7% from deep and 53.5% on two-pointers. San Fran shoots 34.7%, as well, from three and 53.9% on twos.
The Racers have over-achieved a bit defensively with guarding the arc. They rank 116th in Open 3 Rate and 187th in Rim & 3 Rate, per Shot Quality. This says they are allowing incredibly efficient shots for the opposition. They have yet to play a defense of the caliber of the Dons either.
The edge here is San Fran likes to launch threes at will, and they do not allow many attempts from deep for opponents. Jamaree Bouyea and Khalil Shabazz will be the main contributors on offense in this game, so I am eyeing San Fran with a close victory over the Racers.
---
» Back to Top «
---
2

Kentucky
15

St. Peter's
Many are going to blindly play Kentucky in this matchup, and that will prove to be a mistake.
This first-round matchup is going to feature two of the top big men in the country – Kentucky's Oscar Tshiebwe and Saint Peter's KC Ndefo.
Tshiebwe is one of the favorites to win the Wooden Award after averaging 17 points and 15 rebounds per game. Ndefo is one of the top rim protectors in the country, as he led the MAAC in blocks, highlighted by swatting 11 shots against Quinnipiac.
Saint Peter's offense is a major concern, but the defense can cause some problems for the Wildcats. The Peacocks held opponents to less than 30% from deep (15th) and 44% on 2-point attempts (11th).
Though I don't think Kentucky is on upset alert, this game may be closer than most anticipate. I plan on jumping on the under when this line comes out as Saint Peter's will be able to contain the Kentucky offense that makes its living scoring in the paint.
However, the Peacocks will struggle to find buckets offensively, which will ultimately doom them in this first-round matchup.
---
» Back to Top «
---
How would you rate this article?
This site contains commercial content. We may be compensated for the links provided on this page. The content on this page is for informational purposes only. Action Network makes no representation or warranty as to the accuracy of the information given or the outcome of any game or event.