Wiseguys Pounding a Monday College Hoops Total
Credit:
Kirby Lee – USA TODAY Sports
It's a quiet Monday in the gambling world, with just 19 games spread across the NBA, NCAAB, and NHL. However, in the minds of sharp bettors, it'll always be quality over quantity, and they are all in agreement on one game tonight.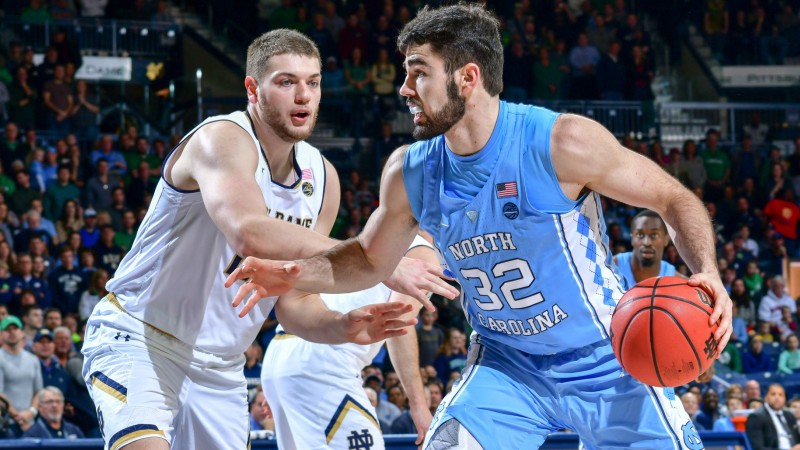 Our crew of college hoops experts predicts the two biggest games on Monday night: Notre Dame-UNC and TCU-West Virginia.
The Horned Frogs head to West Virginia tonight to take on the #19 Mountaineers in what will likely end up as the second most-heavily bet game of the night, behind Notre Dame/North Carolina. Bets and dollars are on West Virginia, moving the line from -6 to -8, but that's not nearly as interesting as the movement on the total.

Using the public money page, we can see that an astonishing 96% of dollars are on the under so far. This has helped move the line a lot. At Bookmaker, the total opened at 161 yesterday and is down to 153.5. Other books opened between 158 and 159, but the entire market is down to the 153/154 range.
This can further be explained by the help of Sports Insights' Sportsbook Insider page. There have been three Bet Signals triggered so far and all of them at very sharp offshore books (two at Pinnacle and one at CRIS).

As you can see by this comical line graph, the total took quite the dip this morning. Whether it can go even lower remains to be seen.
Historically, totals that have fallen by at least five points since opening have still gone under at a 50.7% rate per Bet Labs. This would be the 1219th time this has happened at Pinnacle since 2005.
Photo via Kirby Lee – USA TODAY Sports