College Basketball Odds & Best Bets: Our Staff's Top Friday Selections for Every Active Conference Tournament (March 4)
Credit:
Photo by Rob Carr/Getty Images. Pictured: KJ Williams (Murray State)
While conference tournament season doesn't truly heat up until next week, there has been plenty of drama in the mid-major events.
Eight-win Little Rock stunned South Alabama in the first round of the Sun Belt Championship, while five-win Charleston Southern topped UNC Asheville in the Big South.
As we head into the weekend, our staff will help you formulate your conference tournament betting card on Friday by offering up five top picks from five different leagues.
Dive in below, and enjoy another day of mid-major hoops!
---
Conference Tournament Best Bets for Friday, March 4
The team logos in the table below represent each of the matchups that our college basketball staff is targeting from today's slate of games. Click the team logos for one the matchups below to navigate to a specific bet discussed in this article.
---
Valparaiso vs. Missouri State (MVC Quarterfinal)
​​As I wrote in my Arch Madness preview, I was prepared to lay any number with the Bears against whoever came out of the Evansville vs. Valparaiso play-in game.
Well, Valpo got by Evansville, and now gets the unique opportunity to get blown out in this quarterfinal game.
Valpo can't play defense. The Beacons let Evansville — which is dead last in the MVC in every meaningful offensive statistic — put up 32 first-half points on 45% shooting. Valpo is ninth in the conference in defensive efficiency, defensive turnover rate and defensive rebounding rate.
And here come the Bears. Missouri State will present a whole different kind of challenge than Evansville.
Behind Isiaih Mosley (20 points per game, 61.4 true shooting percentage) and big man Gaige Prim (16.3 points, 62.2 TS%), the Bears are tops in the MVC in offensive efficiency and points per game.
Isiaih Mosley is the most creative scorer in all of college basketball… Once he gets to his boogie, defenders don't really stand a chance… Agents will have their clients ducking him in the pre draft process.. pic.twitter.com/JvpP1RPUa5

— Rafael Barlowe (@Barlowe500) January 31, 2022
Missouri State also paces the conference in offensive turnover rate. At the least, the Bears always get a shot up. And considering the two shotmakers leading the attack, that shot usually goes in.
In its two games against the Bears this season, Valpo allowed 1.16 points per possession in a 17-point loss back on Jan. 15 and then allowed a whopping 1.31 in an 18-point loss on Feb. 12. Valpo also couldn't crack 1.00 in either game.
The more I dig, the more I see a 20-plus point blowout. Lay the points and get ready to be entertained by the Mosley & Co. show.
Pick: Missouri State -14.5 or better
---
---
Western Carolina vs. Mercer (SoCon First Round)
By Ky McKeon
Western Carolina and Mercer fill the late tip in the opening round of the SoCon Tournament in Asheville. These two teams met twice this season, each winning at home.
Mercer limps into the conference tournament coming off of three straight losses, including one to WCU. The Catamounts, on the other hand, are playing their best basketball of the season and have covered three in a row and four of their last five.
This game will be close. Mercer hasn't beaten any SoCon opponent by more than nine points all season. The Catamounts are scrappy and more importantly, play a high-variance style.
That's perfect for an upset on a neutral floor.
WCU shoots the third-highest rate of 3-pointers in the country, launching triples on 51.2% of its shots. That makes the Catamounts extremely dangerous if even one-third of those shots fall on a given night.
They also run, run, run in the open floor, pushing the issue in transition and shooting 3s frequently on the move.
Mercer ranks just 326th in the country in rate of transition attempts allowed. That's great news for WCU backers. The Catamounts should be able to play their preferred style and put up plenty of points against the so-so Mercer defense.
Health is the final factor in this matchup. WCU is fully healthy after getting star forward Nick Robinson back in its last game. He should have a field day against Mercer's soft interior defense.
Back WCU to cover, and maybe sprinkle a little on its moneyline.
Pick: Western Carolina +6 (Play to +5)
---
---
Campbell vs. Gardner-Webb (Big South Quarterfinal)
By Jim Root
The Big South first round offered plenty of insanity. Three games went to overtime, and the fourth featured a buzzer-beating game-winner by a 5-24 team.
We are fighting steam on this one, as the total has been bet up three points from the opener. I view this game differently, though.
Campbell is coming off of a two-overtime game. Granted, the Camels had a day off in between games, but that adds to the incentive to slow this game to a grinding half-court affair, which is Campbell's specialty.
Kevin McGeehan's strategy has long been to slow the game down, and this is his slowest team ever (348th nationally in tempo, per KenPom).
Gardner-Webb is inclined to play faster than that, but postseason do-or-die games frequently slow down as teams value every possession.
From an efficiency perspective, the Runnin' Bulldogs have the best defense in the Big South, most notably inside the arc (46.6% allowed from 2-point range). That's where Campbell thrives, so taking that away is vital.
On the other end, Campbell's "make them beat us" approach should work wonders against Gardner-Webb's often sloppy attack.
Unsurprisingly, the first meeting between these two teams featured just 102 combined points, as both struggled mightily to score.
Of course, overtime is always the looming threat in a high-stakes, low-spread game. Still, I think there is value on the under.
Pick: Under 128 (Play to 123)
---
---
SEMO vs. Murray State (OVC Semifinal)
By Matt Cox
Always respect your opponent.
Murray State — despite opening as a heavy favorite in tonight's semifinal showdown in the OVC Championship — doesn't need such a reminder. The Racers were nearly stunned by SEMO in the regular-season finale on Feb. 26, a game in which Murray trailed by 12 points with five minutes remaining.
Justice Hill's late-game heroics saved the day, keeping Murray in the hunt for an at-large NCAA Tournament berth.
In fact, that nail biter was one of many close calls for the Racers during their stretch run. One could view this trend as a concern. The contrarian angle, however, is that Murray State was simply in cruise control, particularly against the OVC's lesser opponents.
It's no fluke that it played its best games against the cream of the OVC crop this season (Belmont and Morehead State). When motivated and engaged, no one holds a candle to this uber-talented mid-major juggernaut.
Rather than roll the dice on a Selection Committee's decision, the Racers can secure their post in the Big Dance with two more victories. The first leg starts tonight, and with the stakes raised, bet on Murray flipping the switch into top gear with no hesitation.
In general, there's a reason favorites dominate the OVC Tournament, especially in the early rounds. The stark chasm between the top teams and the bottom feeders shines through in a lose-or-go-home tournament setting, when the better teams are typically reenergized.
Since 2016, favorites in the OVC Championship are 13-10 against the number in the quarterfinal and semifinal rounds, covering by an average of 1.5 points per game.
Pick: Murray State -16 (Play to -17)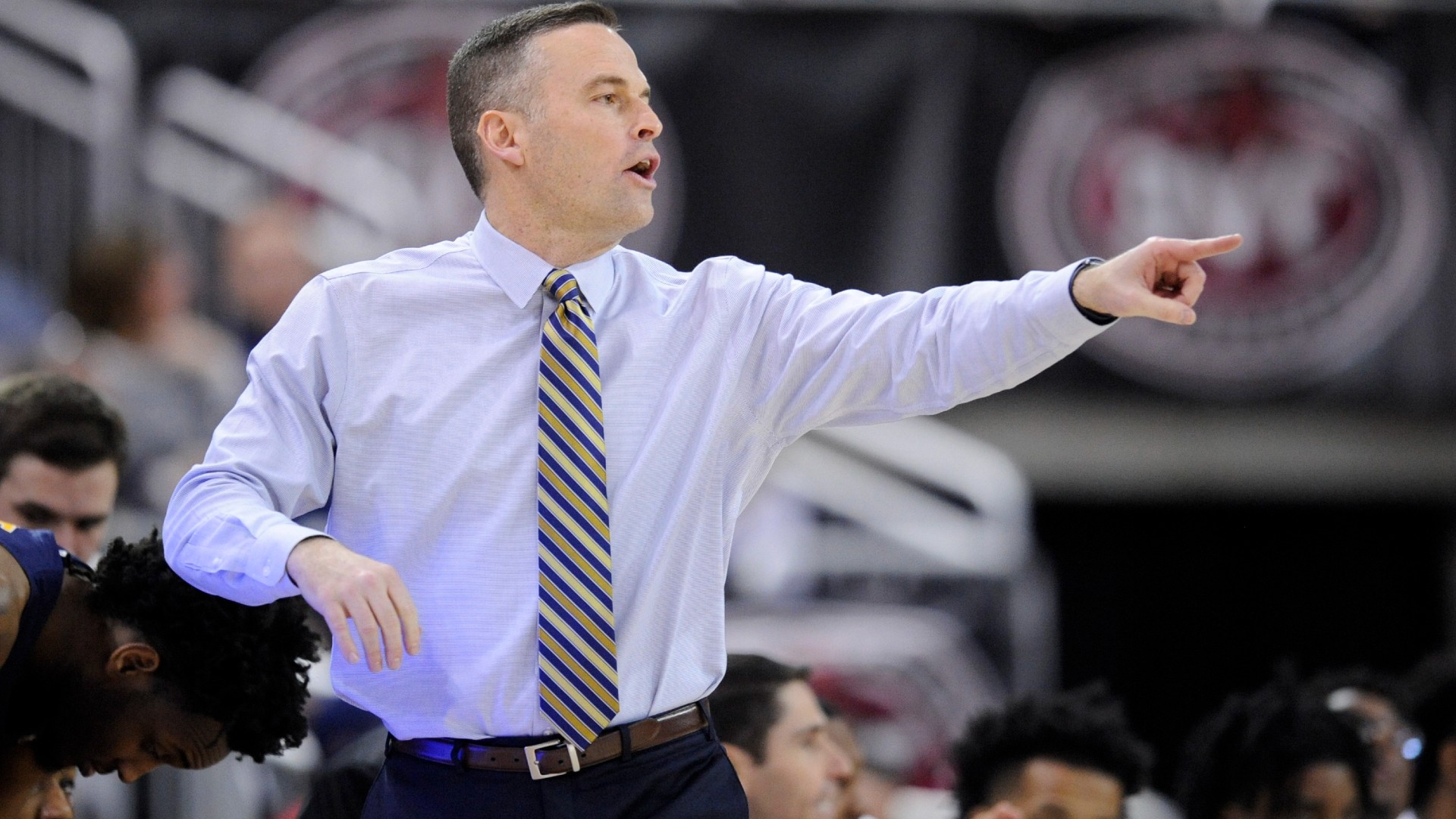 Ohio Valley Betting Preview & Bracket
---
---
Loyola Marymount vs. BYU (WCC 2nd Round)
By D.J. James
This BYU Cougars team is not the same as when it started the season. The Cougars will play Loyola Marymount in the second round of the West Coast Conference Tournament tonight. They went to overtime a few weeks ago against this same Lions team.
For BYU, Seneca Knight is questionable with a hand injury. This will be a knock for the Cougars' bench, even if he is a bit limited and can play. LMU lost Dameane Douglas in late January, while BYU had its fair share of other noteworthy early-season injuries. Both teams are a little hobbled.
The angle here is on the offensive end. The Lions can hit 3-pointers at a similar mark to BYU (34.6% to 35.3%). Inside the arc, LMU actually has an edge, shooting 52.4% to BYU's 50.2%.
The problem for LMU lies on the defensive end. BYU loves to launch 3-pointers, Alex Barcello in particular. The Lions have allowed a 36.1% mark for opponents from deep, which has been the team's Achilles heel all season.
If LMU cannot contain Barcello on the perimeter or Fousseyni Traore in the paint, it will get smoked.
That said, per ShotQuality, BYU leaves opponents open on 3-pointers at the 272nd rate in the country, not much better than LMU. In addition, neither team plays well off screens defensively, while each offense likes to rely on screens.
Expect both teams to exploit this issue consistently, and for the line to finish much closer than the market indicates.
Pick: Loyola Marymount +11.5 (Play to +9.5)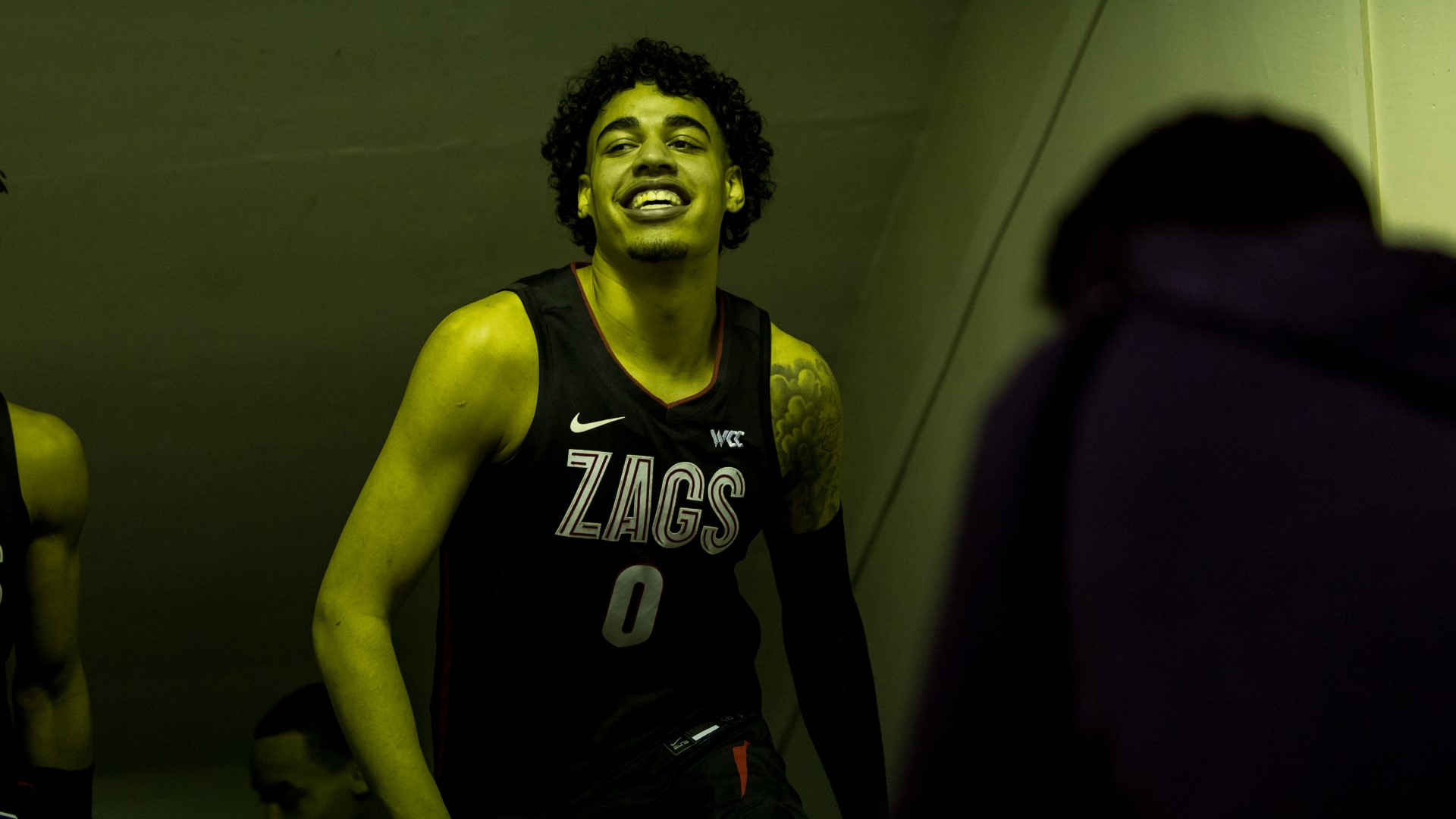 WCC Betting Preview & Bracket
---
---
How would you rate this article?
This site contains commercial content. We may be compensated for the links provided on this page. The content on this page is for informational purposes only. Action Network makes no representation or warranty as to the accuracy of the information given or the outcome of any game or event.