Stuckey: Seeding Implications to Know for Betting College Basketball Conference Tournaments
Credit:
Ryan M. Kelly/Getty Image. Pictured: Vince Williams.
Three conferences (America East, Horizon and Big South) have either started or will start their conference tournaments this weekend. Eleven other conference tournaments will start at some point next week, and there's still a lot up for grabs in those leagues.
Whether it's teams seeking valuable byes, home-court or simply looking to qualify this weekend, it's worth at least knowing where teams stand heading into their final regular-season weekend.
I have you covered for all 11 after torturing myself over standings and tiebreakers in a year with uneven games and new formats.
Atlantic 10 Conference
I won't even attempt to explain all of the potential tiebreakers. Just know that teams who finish in the top four get a double-bye in the A-10 Tournament,
You can follow along for live updated standings in the spreadsheet contained in this tweet:
With its win over Saint Louis, VCU has clinched a double-bye. Also, the majority of the tourney will be held in Richmond, Virginia (either at Richmond's or VCU's arena), between March 3-6 with the championship in Dayton, Ohio, on March 14.
Atlantic Sun Conference
All nine A-Sun teams will compete in the conference tourney between March 3-7 in Jacksonville.
Kennesaw State and Jacksonville (currently on pause) are already locked into the play-in game as the bottom two seeds. Lipscomb is also already locked into the No. 3 seed.
As far as the regular-season title and No. 1 seed, that will come down to one game between Bellarmine and Liberty, which are tied for first place at 10-2. It would be a pretty amazing story if Bellarmine wins the regular-season title on its home floor in its first Division-I season after being picked to finish last in the preseason. ESPNU will broadcast this game at noon ET on Saturday.
It's worth noting that Bellmarine and North Alabama are not eligible for the NCAA Tournament but can play in the A-Sun Tournament. If either wins the conference tournament, Liberty would receive the auto-bid to the NCAA Tournament.
Colonial Athletic Conference
Due to the coronavirus pandemic, the CAA conference tournament was moved from Washington D.C. to Harrisonburg, Virginia, on James Madison's campus between Jan. 6-9. The Colonial will crown a conference tourney winner on an on-campus site for the first time since 1986.
As of this moment, no conference is a bigger mess in terms of COVID-19 pauses than the Colonial.
Oh, and the Charleston-UNCW series was also canceled this weekend. That means Charleston, Hofstra, Northeastern and Towson are all currently in a pause due to COVID-19 protocols. Meanwhile, UNCW will resume after a month off with a depleted roster against Elon on Saturday.
The only other league game remaining on the schedule for this weekend is Drexel-James Madison on Friday afternoon, which does have meaning. Drexel can secure the final first-round bye with a win. If not, William & Mary will get the No. 6 seed.
JMU already has the top seed and outright regular-season title locked up — a pretty remarkable feat for first-year coach Mark Byington (previously at Georgia Southern) for a team picked to finish ninth in the preseason.
For what it's worth, JMU hasn't played since Feb. 14 and Drexel hasn't since Feb. 7.
Missouri Valley
Arch Madness will take place in St. Louis between March 4-7 with all 10 teams competing in the bracket. The top six get the highly-coveted bye and avoid having to play on the opening Thursday.
Loyola Chicago, Drake, Missouri State and Indiana State already locked in four of those spots.
Evansville and Valparaiso are in the driver's seat for the other two spots with at least one more win than every other team behind them, but they don't have easy weekend matchups against Missouri State and Indiana State, respectively. At least they're at home.
Drake and Loyola Chicago both sit at 14-2 in the conference. If they finish with the same record, Drake will get the top seed.
From a motivational standpoint, every single team still has seeding incentives this weekend. Even last-place Illinois State has an improbable path to the final bye as the No. 6 seed.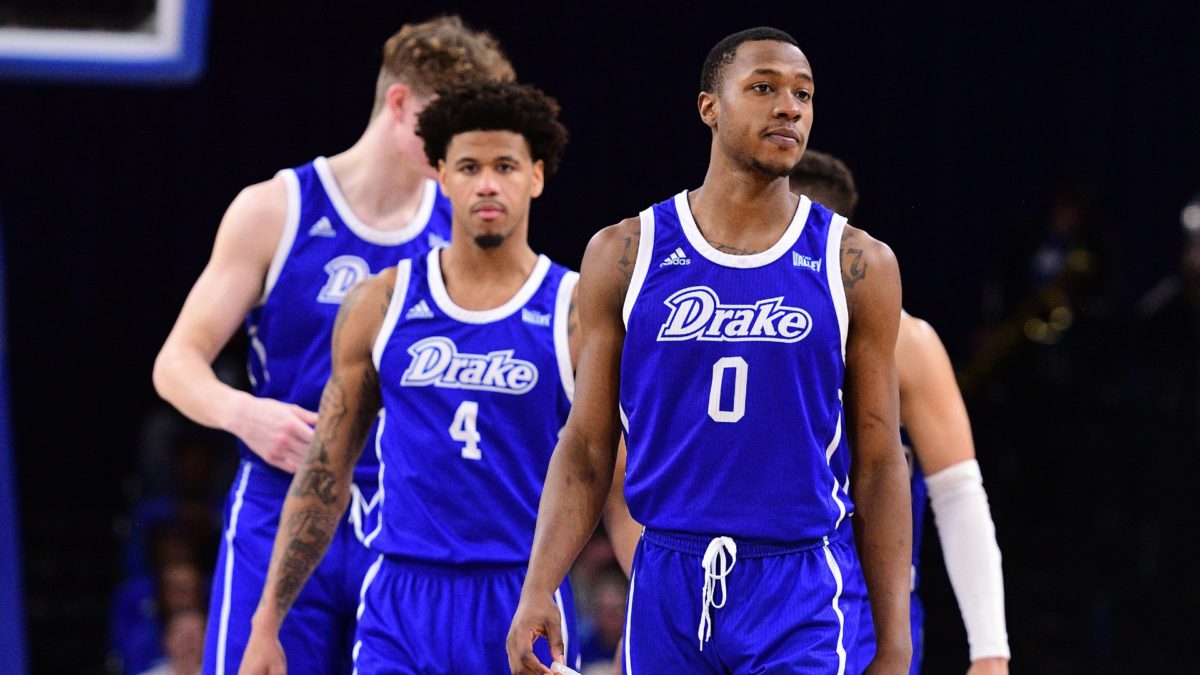 Northeast
Only the top four seeds make the NEC Tournament this season with the No. 1 seed hosting the semifinals and final on March 6 and 9. After a wild night in league play on Thursday, seven of the 10 teams are still alive for a postseason berth. (Merrimack is ineligible for the postseason.)
Only Wagner and Bryant have clinched spots but each still has the motivation to win out for the highly-coveted top seed. Four of the five teams battling for the final two spots will be in action tonight in what could be elimination games.
St. Francis Brooklyn (9-8) at Merrimack
FDU (8-9) at Sacred Heart (8-7)
Long Island (9-8) at Bryant
If you're into chaos, we still could end up with a five-way tie for those final two spots, but I'll spare you those details.
Even after tonight, we likely still won't know the tourney host or final participants until a two-game series between Mount Saint Mary's (9-7) and Bryant next Tuesday and Wednesday.
Ohio Valley Conference
The OVC tourney will take place March 3-6 in Evansville, Indiana, with only the top eight seeds qualifying.
After last night, we now know all eight teams after Tennessee Martin and Eastern Illinois were eliminated. Those teams actually play each other on Saturday, while the two teams who clinched a spot (SEMO and SIUE) will also face off with the winner getting the reward of avoiding Belmont in the first round.
Each of the top four teams are already locked in with Belmont and Morehead State having the top two seeds in what will be a regular eight-team bracket this year.
In what will be a very anti-climatic Saturday in the OVC, the only other thing worth watching is who gets the No. 5 seed between Austin Peay and Murray State, which are tied in the rankings right now.
If I'm Murray State, I'd actually prefer to lose on Saturday at Tennessee Tech to remain as the No. 6 seed and avoid Belmont's half of the bracket. Just an interesting game theory thought.
Patriot League
I spent way too much time trying to figure out the Patriot League tiebreakers for the three divisions and the scenarios for determining which eight of 10 teams would qualify based on this weekend's results.
Well, then the Patriot League announced yesterday it is modifying the rules to allow all 10 teams to participate.
Every team still has some form of seeding motivation heading into the final weekend. In this tournament, the higher seed hosts every game, starting with two play-in games March 3.
Southern Conference
The SoCon tournament will take place March 5-8 in Asheville, North Carolina. All 10 teams are eligible with the top six seeds receiving a bye.
Mercer needs to win at Western Carolina to clinch the final bye. If the Bears lose, idle VMI would get the No. 6 seed. The Citadel, Western Carolina, and Samford are already locked into the bottom three seeds.
The regular-season title and top seed will come down to Saturday:
Furman takes it with a win over Wofford
UNC Greensboro with a win at ETSU and a Furman loss
Wofford with a win and UNCG loss
Summit League
Only eight of the nine teams make the Summit League conference tournament, which means the weekend series between Denver and Omaha will decide which team gets the final spot. If either team sweeps both games, it will receive the eighth seed.
However, since both have one conference loss against the same opponent (North Dakota), I believe a split would result in a tiebreaker that comes down to the better RPI rating.
As far as the regular-season title and No. 1 seed is concerned, three teams remain eligible:
South Dakota
North Dakota State
South Dakota State
South Dakota and North Dakota State face each other in a two-game series.
If South Dakota wins both games, it wins the conference outright. If it splits, it would need South Dakota State to lose at least once against UMKC to get the top seed.
Meanwhile, NDSU simply needs to sweep to lock in the top overall seed — although it's not that meaningful in the Summit, which is an eight-team single-elimination tourney with no byes.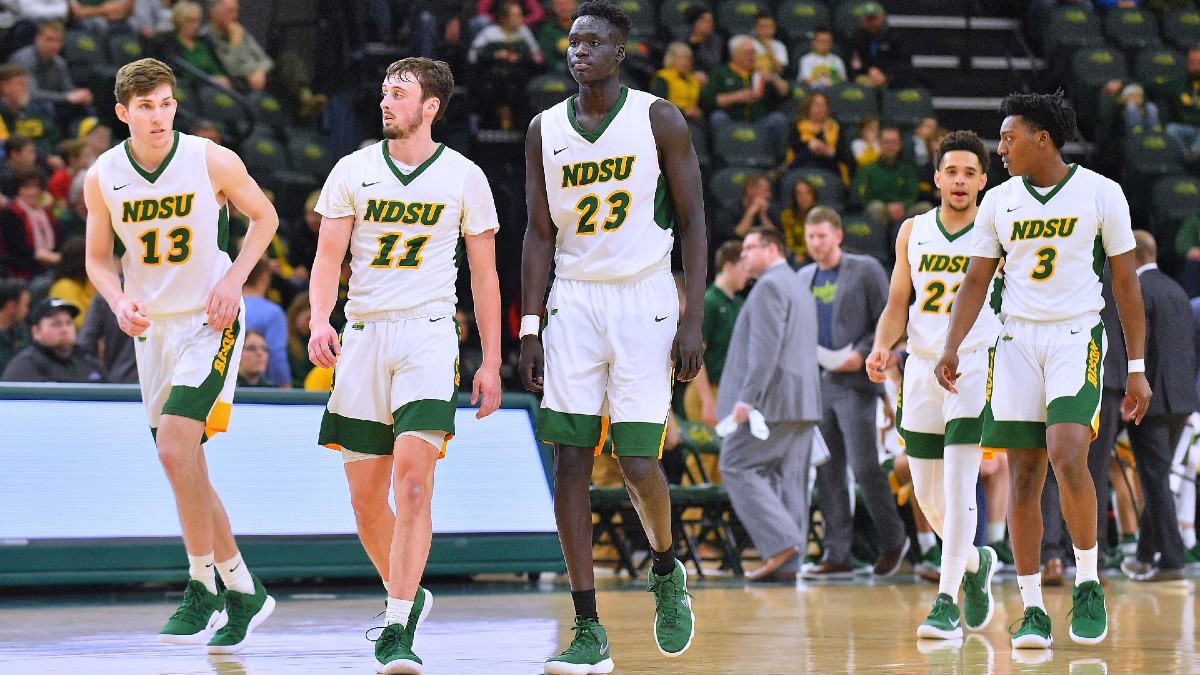 Sun Belt Conference
All 12 teams in the SBC will compete in the conference tournament from March 5-8 in Pensacola, Florida. The top two seeds in each division get a bye.
There is a three-way cluster at the top of the East Division with South Alabama (10-5), Georgia State (6-4) and Coastal Carolina (7-5). South Alabama just needs to pick up one win at home over Georgia State to clinch a bye. Georgia State needs to sweep or get help from Troy, which hosts Coastal Carolina. A Chants sweep will also earn them the bye.
In the West, Texas State has already locked up the top seed and a bye. The other bye will either go to Louisiana or Arkansas State. The Ragin' Cajuns have three paths this weekend:
Sweep Little Rock
Split and ASU doesn't sweep at UT-Arlington
Get swept and ASU also gets swept
West Coast Conference
All 10 WCC teams will compete in the conference tourney between March 4-9 in Paradise, Nevada. The WCC actually hired Ken Pomeroy to come up with a seeding formula that adjusts for strength of opponent.
It appears the only potential sweat this weekend is for the No. 4 seed, which does receive a bye to the quarters. Gonzaga and BYU will get the top two seeds, which get double byes into the semifinals. Check out the race here.
How would you rate this article?