2007 All Over Again? Why to Expect Some Under-the-Radar College Football Teams to Reach Top of Polls
Credit:
Jaylynn Nash/Icon Sportswire via Getty Images. Pictured: The NC State Wolfpack.
Is it possible to turn back the clock for just one season? Fourteen years ago, the college football universe was treated to a calendar year of mayhem. 
It all started on the first day of 2007. 
As the sun set on New Year's Day, the Fiesta Bowl provided the venue and Boise State provided the upset. The Broncos' upset of Oklahoma ushered in a wave of upset hysteria that wouldn't die down for nearly 12 months. 
No team was safe, and underdogs were paying out at insane rates. 
Can it happen again? Let's see if 2021 is willing to let chaos reign supreme once again. 

Party Crashers
During the topsy-turvy 2007 season, six teams reached No. 2 in the AP Poll during the regular season for the first time in program history (Oregon had previously reached #2 in 2001 but only after its bowl game). 
Cal (#12) and West Virginia (#3) had the benefit of a high national ranking to kick things off, but Boston College, Kansas, Oregon and South Florida all began the season unranked. 
The common factor these six shared was that they achieved these new heights with a familiar formula. As a group, they averaged 15 returning starters, and all but one (Kansas) returned a starting quarterback with loads of experience. 
This upcoming season, when factoring in transfers with starting experience, will feature more returning experience top-to-bottom than any other in the history of the sport. The phenomenon of super seniors and immediate transfer eligibility has created a scenario in which 26 teams return 80% or more of their overall production. 
Nearly half (63 out of 130) return 70% or more of their overall production, which is a quantum leap from 2020. Only 43 teams returned 70% or more in 2020, and just nine had more than 80% coming back, according to ESPN's Bill Connelly. 
So, the returning production component is there for a repeat of 2007, but what about quarterback play? Of the 26 teams mentioned that return 80% or more of their overall production, 22 return an established returning starter — three with in-game experience from an existing backup or transfer, and just one that is starting from scratch (Colorado). 
Of the 22 teams ideally positioned for a run in 2021, only eight will start in the AP Top 25. That leaves 14 teams with a chance to shock the college football world with a run to the top of the polls this season.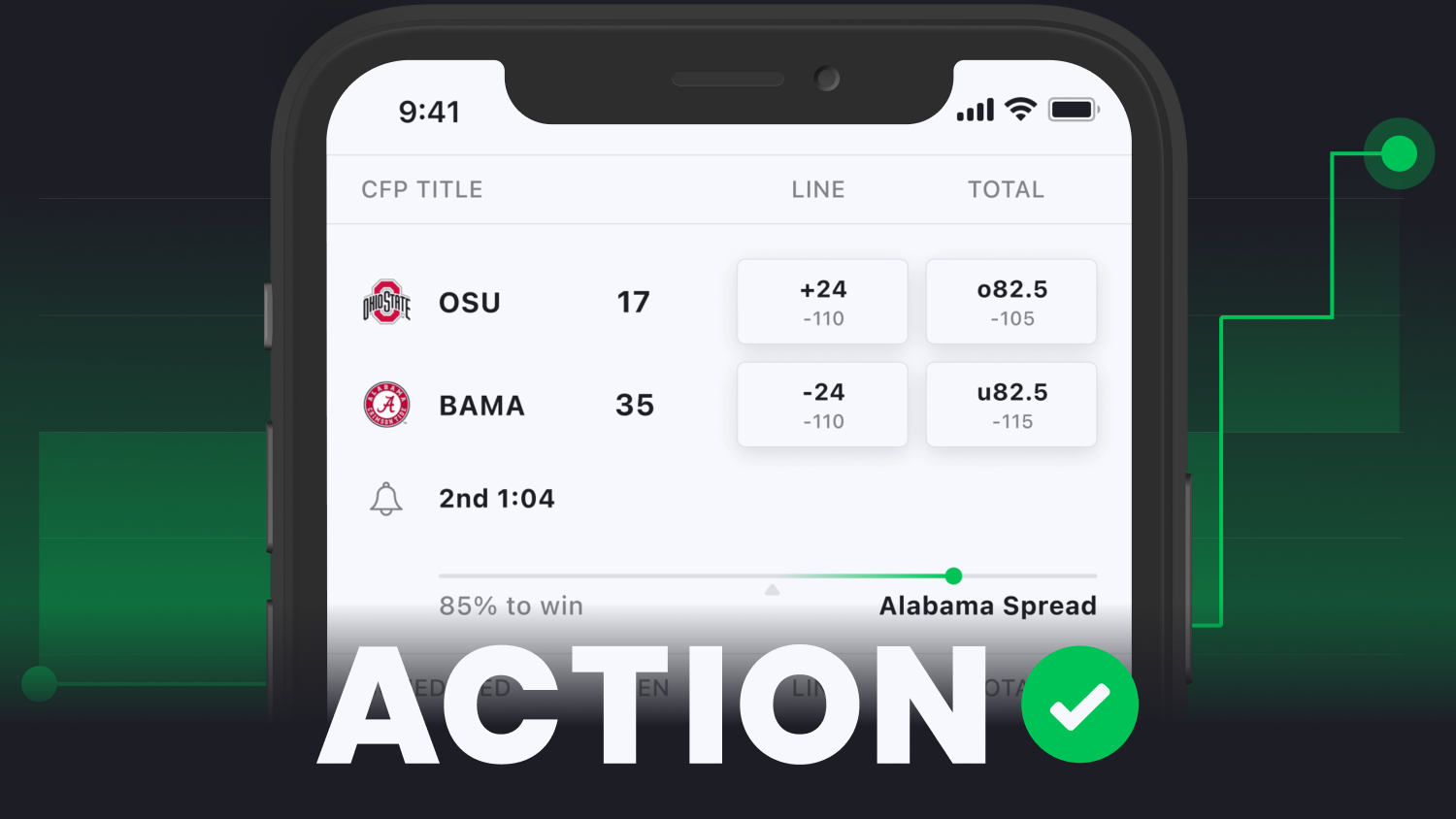 The must-have app for college football bettors


Free picks from proven pros

Live win probabilities for your bets
Vulnerable Top Dogs
The College Football Playoff will expand because of external pressure from school presidents, ADs, coaches, players and namely fans who believe the sport is too top-heavy. 
Back in 2007, the teams that comprised the preseason AP Top 10 fell by an average of 6.5 slots by season's end. In 2020? For the elite (Alabama, Ohio State, Clemson, Georgia, Oklahoma), there was merely a reshuffling, with the teams shifting down by just 0.8 slots on average. 
The rest of the top 10 was a trainwreck, however. LSU, Penn State, and Oregon fell out of the Top 25 altogether. So, the question is: are any of the super elite teams showing signs of vulnerability? 
The recent USA Today's Coaches Poll lists Alabama, Clemson, Oklahoma, Ohio State, Georgia, Texas A&M and Notre Dame in its top seven. 
Just two of those programs (Oklahoma, Georgia) return a high-performing, established starter under center. And when you dig into the returning production numbers, you start to sense that this could be a group primed to stumble. 
In terms of overall returning production, which measures everything from yardage and tackles to offensive line starts and interceptions, the Coaches Poll top seven checks in at an average spot of 93rd:
Oklahoma (43rd)

Clemson (65th)
Georgia (92nd)
Texas A&M (99th)
Alabama (110th)
Ohio State (121st)
Notre Dame (123rd)
Is that normal? Can the Alabamas of the college football world just plug and play without missing a beat? 
Let's just compare apples to apples. In 2020, the preseason Coaches Poll average returning production for the top seven was 84th with 58% of total production returning. Additionally, four of the seven teams possessed an established starting quarterback. 
I could try to continue to tip the scales in favor of the Upset Gods by mentioning things like the fact that four of the last seven losses suffered by the Alabama dynasty have been laid at the feet of a first-year starting quarterback. Or the fact that Oklahoma has lost one regular game outright as a 7.5-point favorite or more in six straight seasons. Or that Clemson Tigers has played down to a middling conference opponent in each of the past six seasons ('20 BC, '19 UNC, '18 Syracuse, '17 Syracuse, '16 NC State, '15 Louisville), either sneaking by in a one-score game or losing outright. 
Needless to say, I can talk myself into these teams being vulnerable. If you share that belief, the far more interesting question becomes the following: Which teams, currently off the national radar, can capitalize on these weaknesses?
Dark Horses
When factoring in transfers, TCU is one of the most experienced teams in the nation. And from a coaching continuity standpoint, it's the second most stable staff in the Big 12. 
After a lousy start, the Horned Frogs caught fire last season, ending on a 5-1 run that saw TCU win by an average of 16 points per game. 
Max Duggan blossomed into an elite dual-threat quarterback, torching a pair of ranked opponents (OK State, Texas) and ending the season with 10 rushing touchdowns in 10 games. 
As for the schedule, TCU must travel to Norman, Stillwater and Ames, but historically, it's held its own when traveling to play Oklahoma State and Iowa State. 
As for the OU game, the Horned Frogs catch Oklahoma after the Red River Shootout and after what should be a tune-up of their own against Texas Tech. Stranger things have happened in the Big 12. 
200-1 at DraftKings
Win Total: Over 6.5 (+110 at FanDuel)
The Wolfpack return 90% of their defensive production (sixth nationally), including ACC Defensive Player of the Year candidate Payton Wilson. 
Down the stretch, the NC State defense really came into its own, knocking off a ranked Liberty team (15-14) and allowing just 20 points per game in its last five. 
Offensively, the return of Devin Leary could be the final puzzle piece for Dave Doeren, especially when you consider the dynamic skill-position talent surrounding him. Toss in a potentially dominant offensive line, anchored by Pro Football Focus' third-ranked interior lineman Grant Gibson, and there's a lot to like about this offense. 
Then, there's the opportunity to shock the world on Sept. 25. Hosting Clemson in a rebuilding year, by Dabo Swinney standards, is NC State's chance to catapult from the fringe of the Top 25 right smack into the top 10. 
The Wolfpack have the talent, coaching continuity (HC, OC, DC all return), and a favorable home schedule (Clemson, UNC) to pull off a trip to the ACC title game if absolutely everything clicks.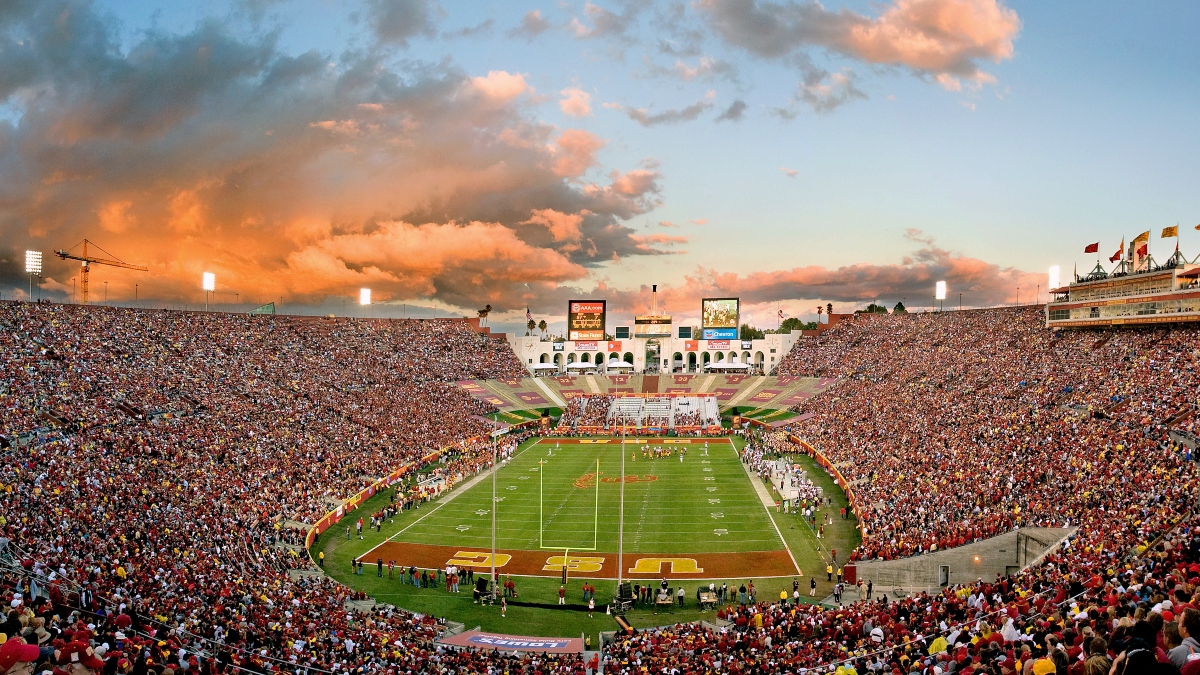 2021 College Football Preseason Betting Cheat Sheet
100-1 at DraftKings
Win Total: Over 8.5 (-105 at DraftKings)
Iowa's another team that slogged through a slow start during the weird COVID-19 season, only to reel off a bunch of wins down the stretch. 
There's no doubt in my mind that had the Hawkeyes won their first two games (four-point loss at Purdue, one-point loss vs. NW), they would be going off in the 30:1 to 40:1 range to win the National Championship and not triple digits.
Pretty simply, when Iowa establishes the run, it wins. When rushing for over 100 yards, the Hawkeyes are 51-6 in the last six years. When they fail to crack the century mark, they fall to 2-15. 
This year, they've built their running game around Rimington Trophy finalist Tyler Linderbaum and All-Big Ten stud Tyler Goodson (5.3 ypc). 
If they can beat Indiana and Iowa State out of the gate — or even split — they have a schedule manageable enough to end up in Indianapolis for a de facto CFP play-in game in the form of the Big Ten Championship.
100-1 at DraftKings
Win Total: Over 7 (-115 at DraftKings)
UCLA returns its entire back seven, which includes a pair of DBs who will vie for All-Pac-12 honors in Qwuantrezz Knight and Stephan Blaylock. 
With known quantities in its secondary, UCLA will be able to maintain its blitzing identity (51.2%, seventh nationally) and get after opposing quarterbacks. 
As for the holes up front, Connelly notes that teams that recruit well along the defensive line have a fairly easy time replacing production. If UCLA's new faces up front can hold up, it has a chance to be a top-40 defense for the first time since 2013. 
If that happens, pairing a competent defense with an offense led by Dorian Thompson-Robinson has the makings of a historic turnaround in Westwood. His supporting cast is stacked. 
The only other Power Five tight end to post more yards on vertical routes in 2020 than Greg Dulcich was Florida's Kyle Pitts, according to PFF. Brittain Brown, Keegan Jones and Zach Charbonnet should also thrive behind a line returning nearly everyone from the two-deep. 
And as for the schedule, the last time LSU traveled more than 500 miles for a regular-season game, it got upset by unranked Wisconsin. With a Week 0 game against Hawaii to iron out the kinks, UCLA could be well-positioned to shock the world against the Bayou Bengals in Week 1.
How would you rate this article?
This site contains commercial content. We may be compensated for the links provided on this page. The content on this page is for informational purposes only. Action Network makes no representation or warranty as to the accuracy of the information given or the outcome of any game or event.